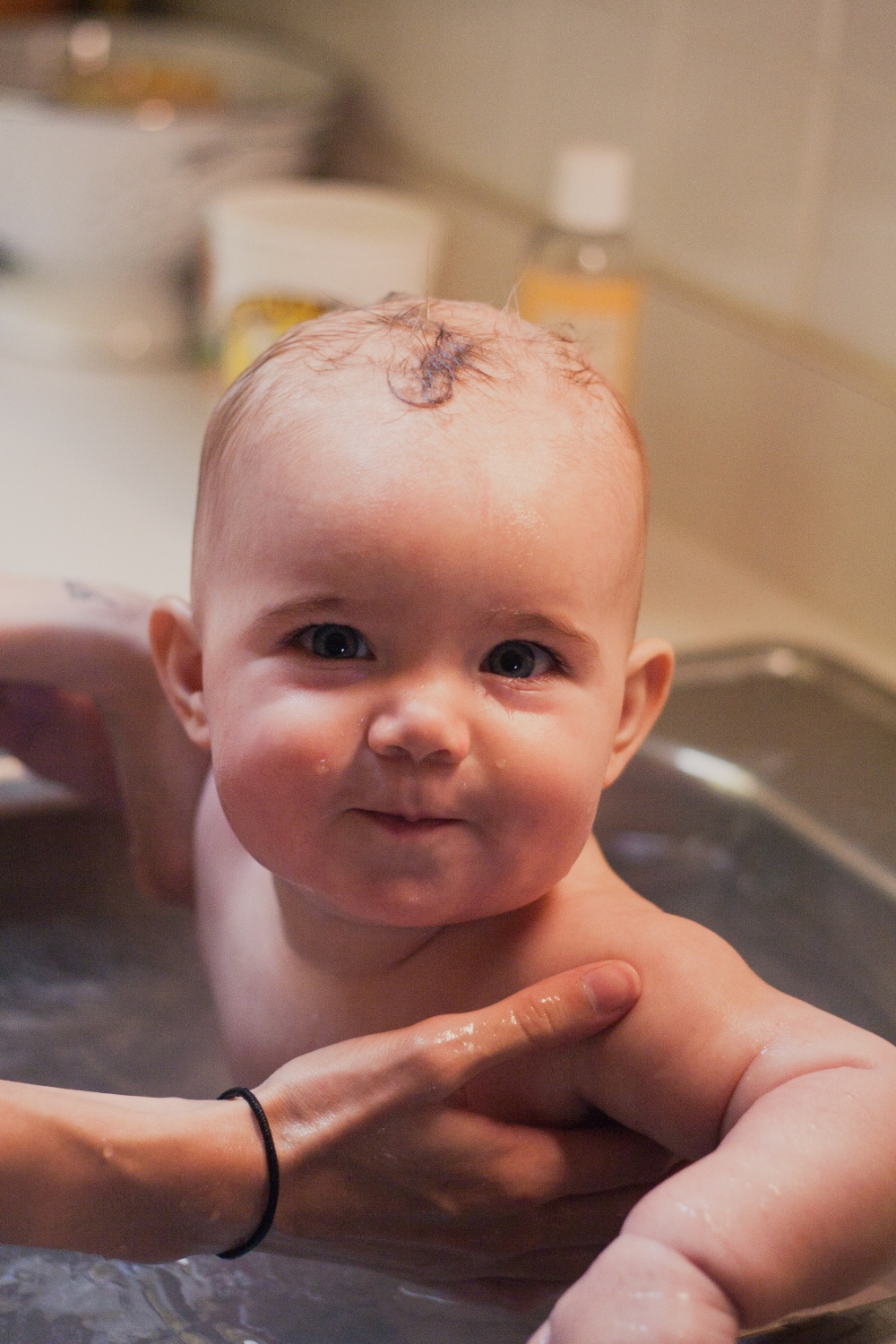 So usually Indy just showers with us, but when some classic baby antics necessitated a mid-day bath, I decided to fulfil one of my daydreams from when I was pregnant and eagerly awaiting her arrival: the kitchen sink bath! So classic!
First she decided she was going to get out. . .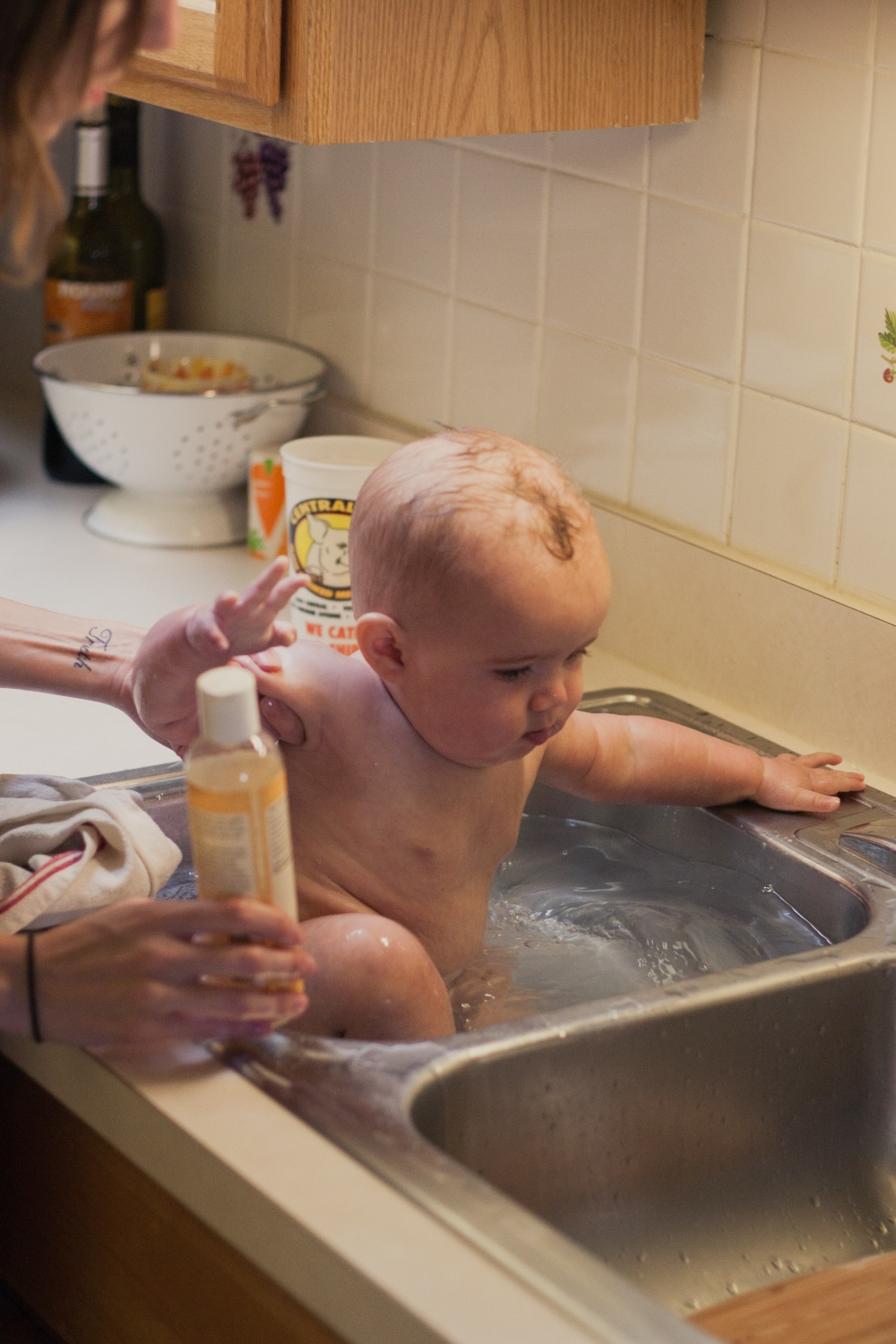 But was pretty easily persuaded to stay in. . .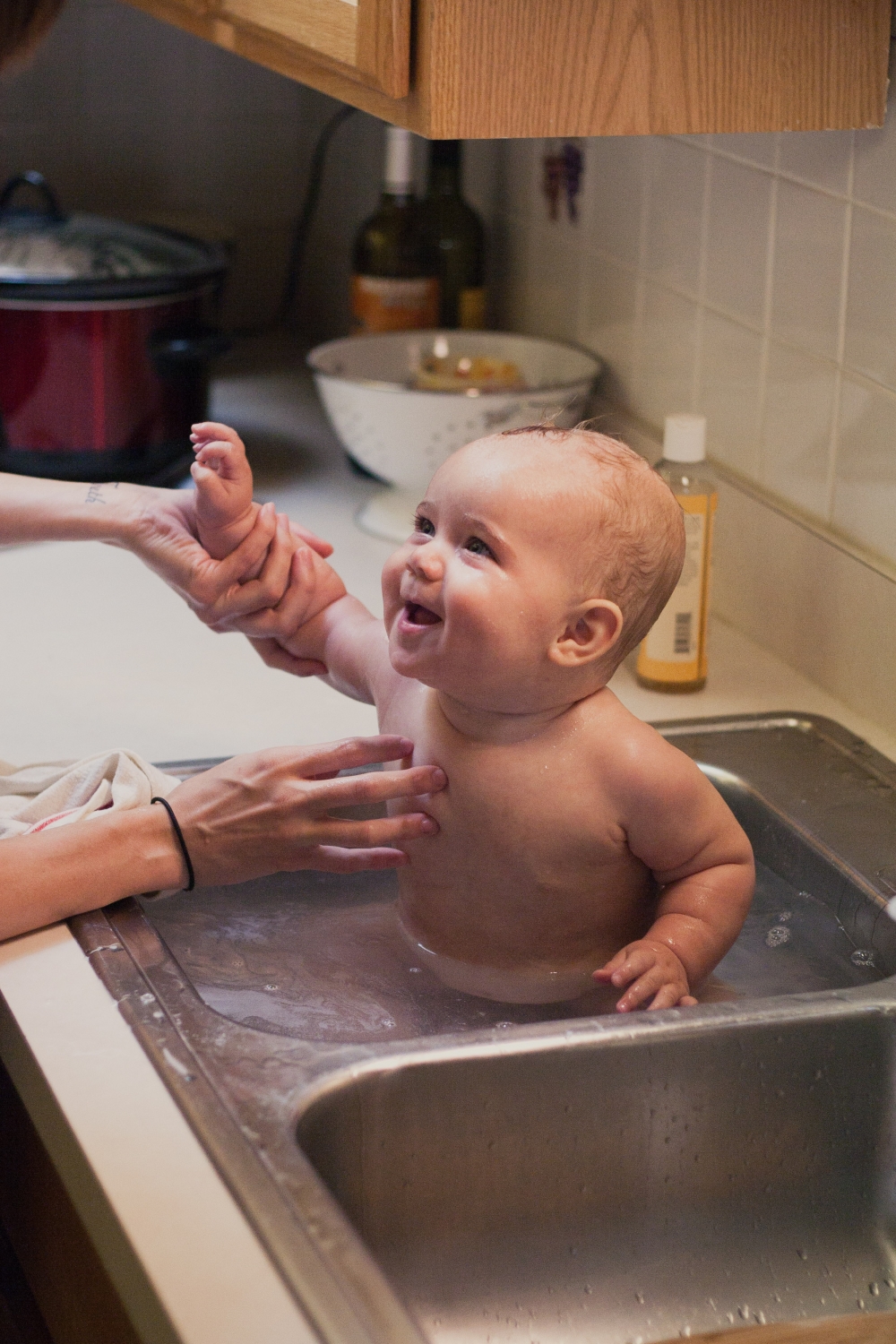 Spotted Alan with the camera. . . skeptical baby. . .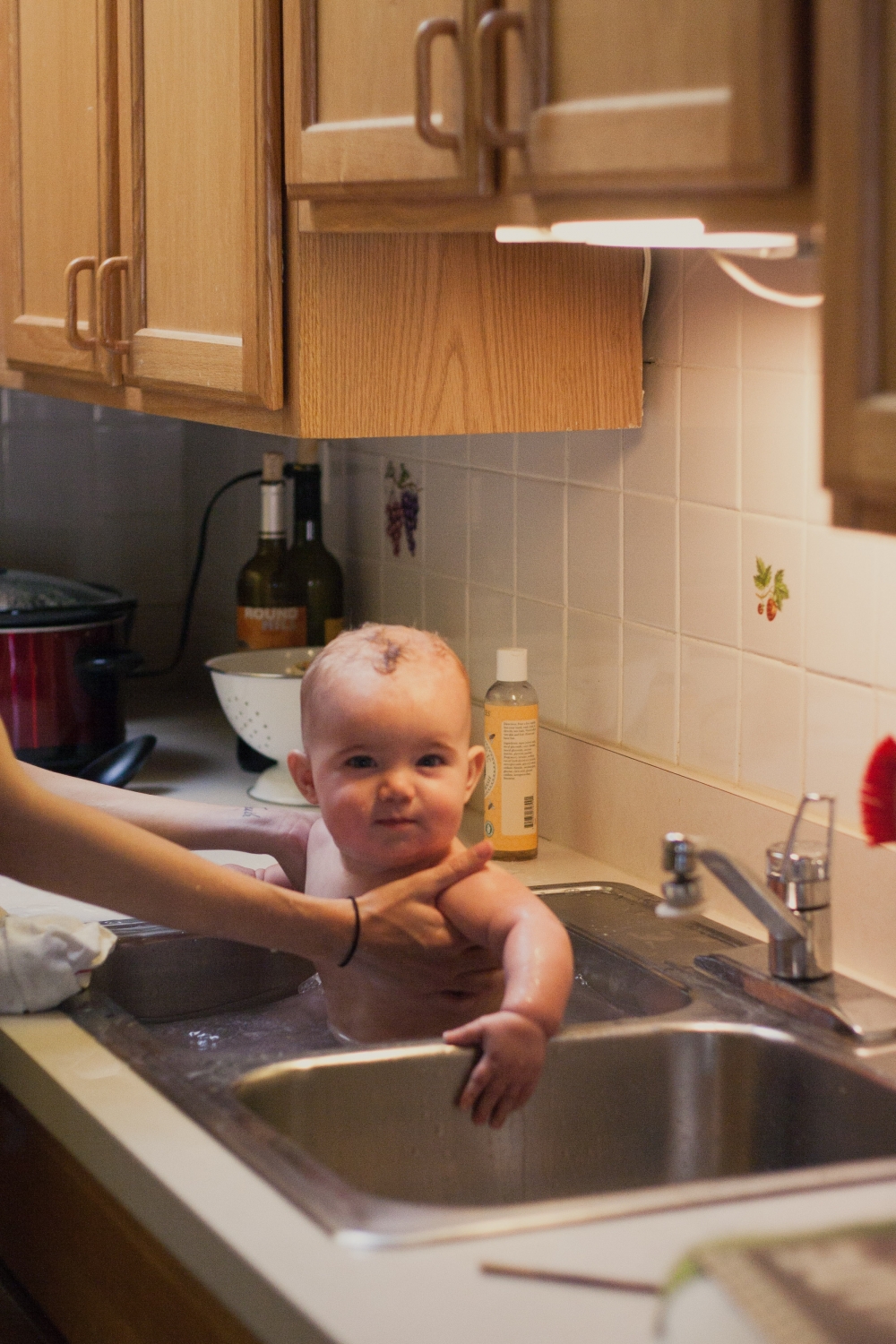 Ope. . . nevermind. . .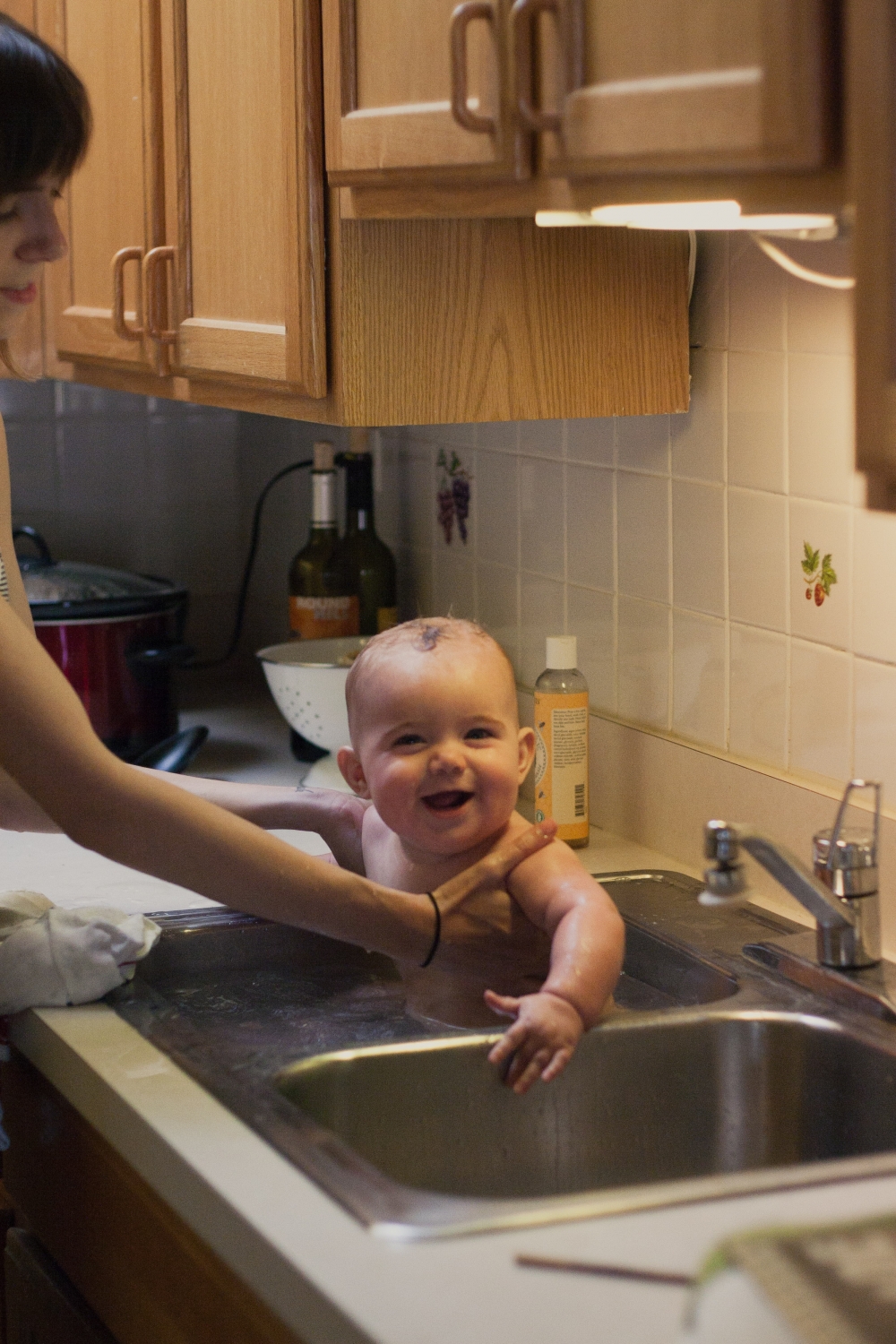 Makes a splashy mess. . .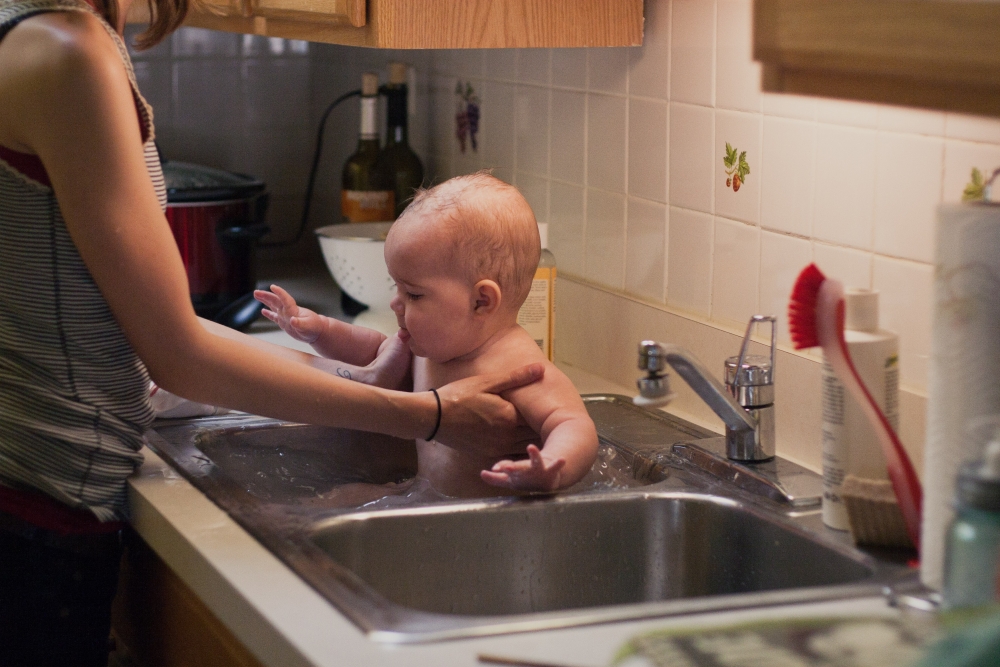 Mama cleans it up. . .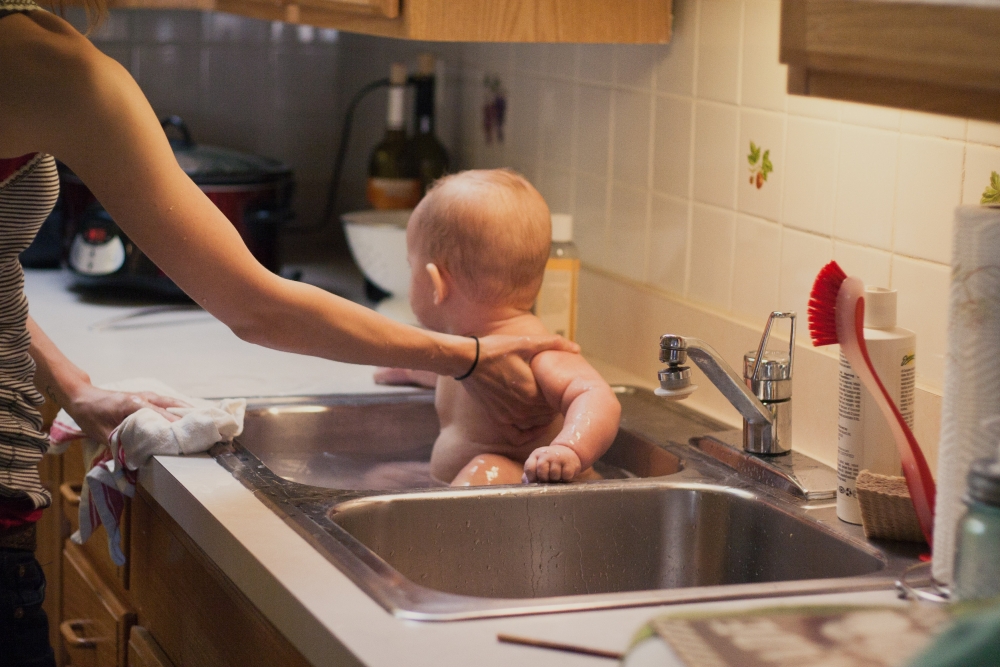 In the end. . . she loved it so much we had to drain the water before she would get out. . .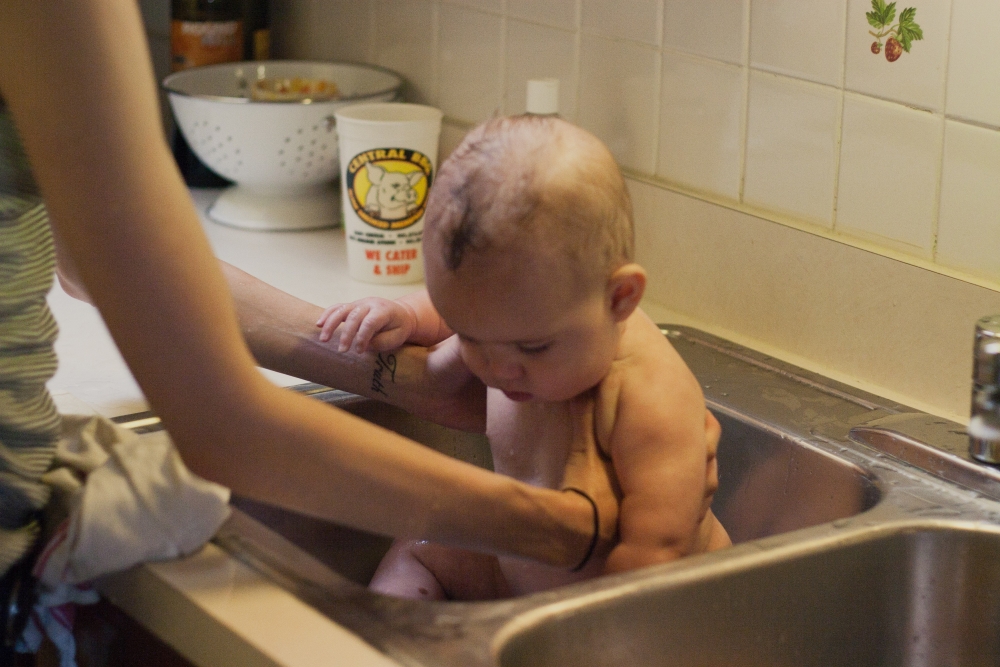 But I think she still prefers showers with mama : )