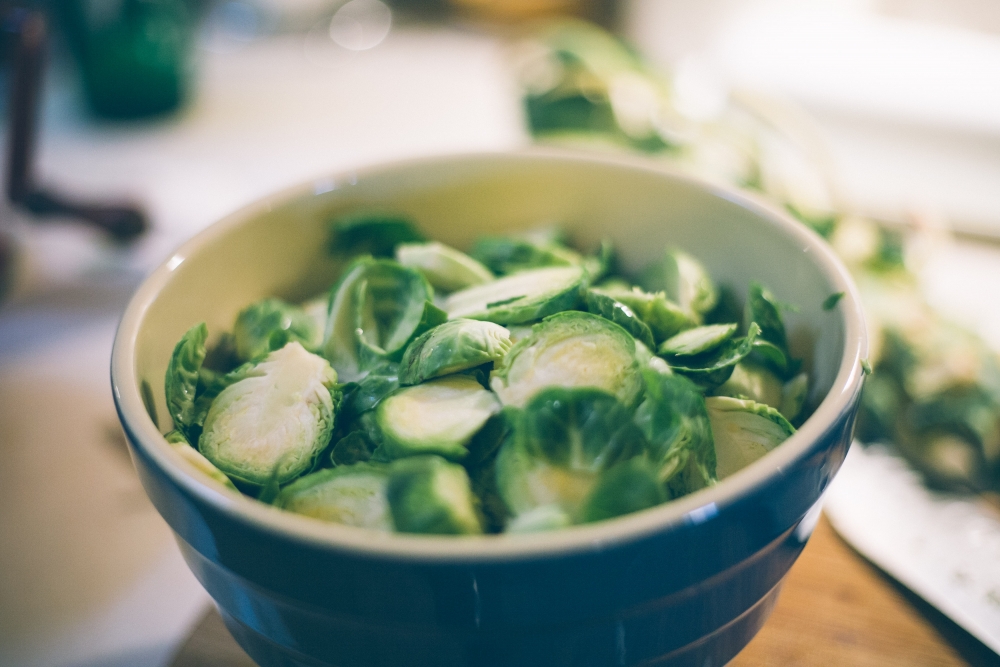 Brussel sprout season is upon us my friends, which means you can buy them by the stalk (this gets you a deceivingly large amount of brussel sprouts for a good price - Alan and I stretched a single stalk into two meals for the 2.5 of us). I really love brussel sprouts, and I think everyone should. If you hate them, you've probably never had them prepared well. My new favorite way to prepare them:
Smoky Maple and Bacon Brussel Sprouts
1/2 a stalk of sprouts
5 slices of bacon
1/2 a small onion (optional)
about 1/4 cup grade B maple syrup (to taste)
a dash of red pepper flakes
1/4 tsp. smoked sea salt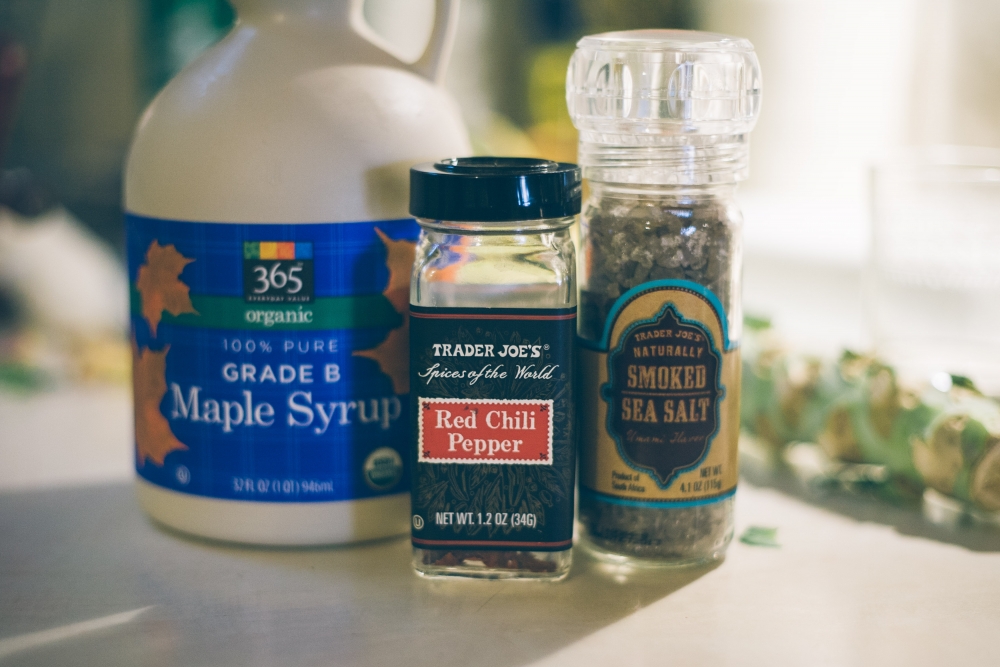 Cut bacon into 1/2 inch pieces with kitchen shears and put in a large pot over medium-low heat, stir frequently.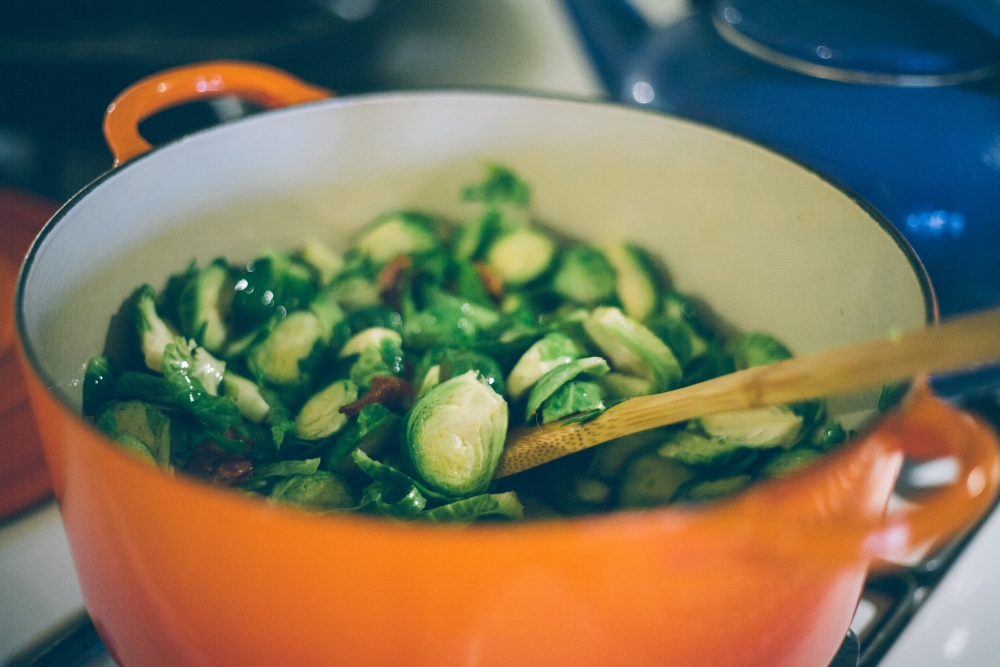 Meanwhile, wash and thinly slice brussel sprouts. Once the bacon is crispy, add onion and cook until translucent, then add the sprouts, red pepper flakes and syrup. Cook uncovered until very tender and caramelized, stirring occasionally. Then add the smoked salt to taste.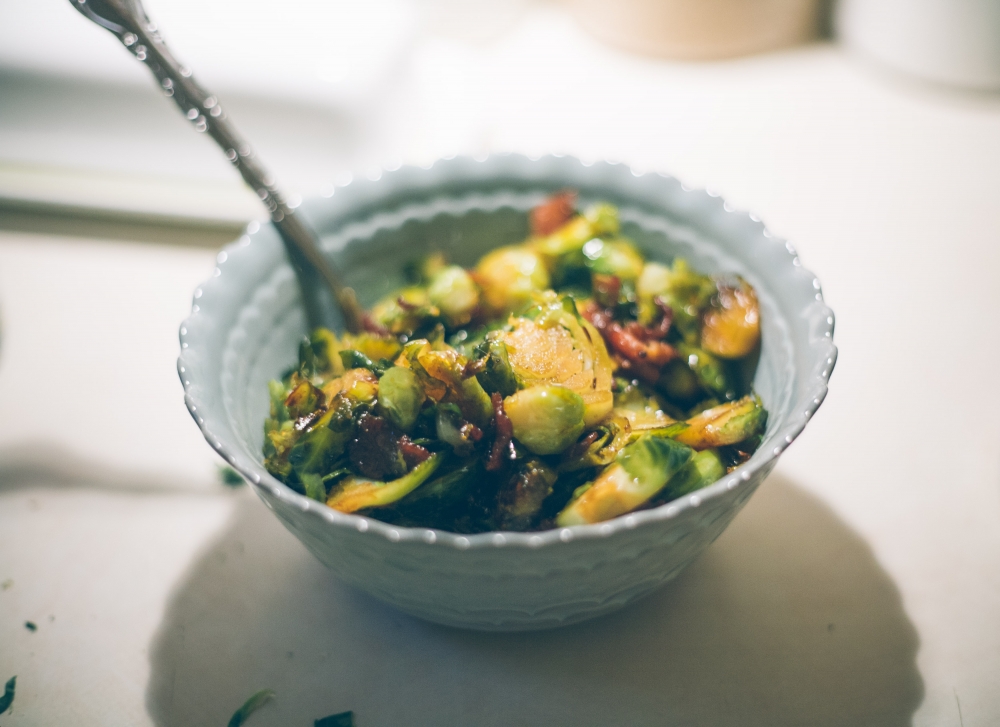 Enjoy!