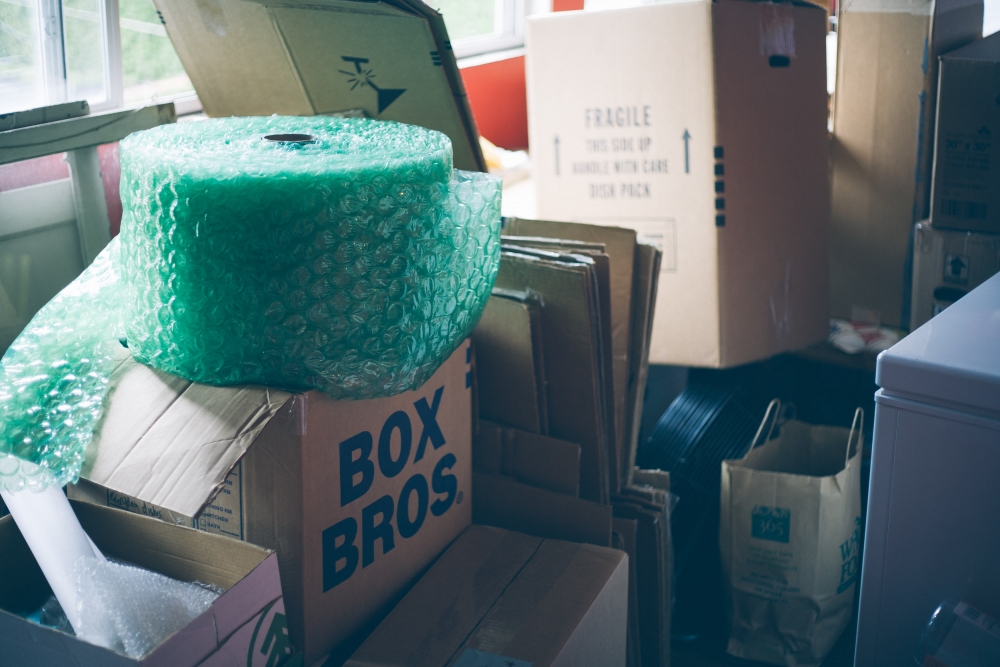 We're packing y'all! For everyone who kept us in your thoughts and prayers after I wrote this post, thank you. God was so faithful to us, and we're in the process of buying a starter home that we love! We'll be moving about 15-20 minutes west of here, to a beautifully rehabbed 1870's home in West Chicago. It is the perfect stepping stone for us in this time in our lives; it will allow us to stay in the more immediate area for another 5 or so years, while moving us closer to ultimate farm dreams (both physically, as it is moving us westwardly, and as a necessary and welcome intermediary life phase). So while I may not be allowed to have chickens for a few more years (though you'd better believe I'll be working on having those city ordinances changed!), we will be acquiring a nice little yard with fruit trees and berry bushes and a couple of raised beds, all ready for us, and we're eyeing a nice spot on the roof that may just house a beehive or two eventually. The bigger house and little plot of yard will offer many wonderful opportunities for some suburban homesteading indeed!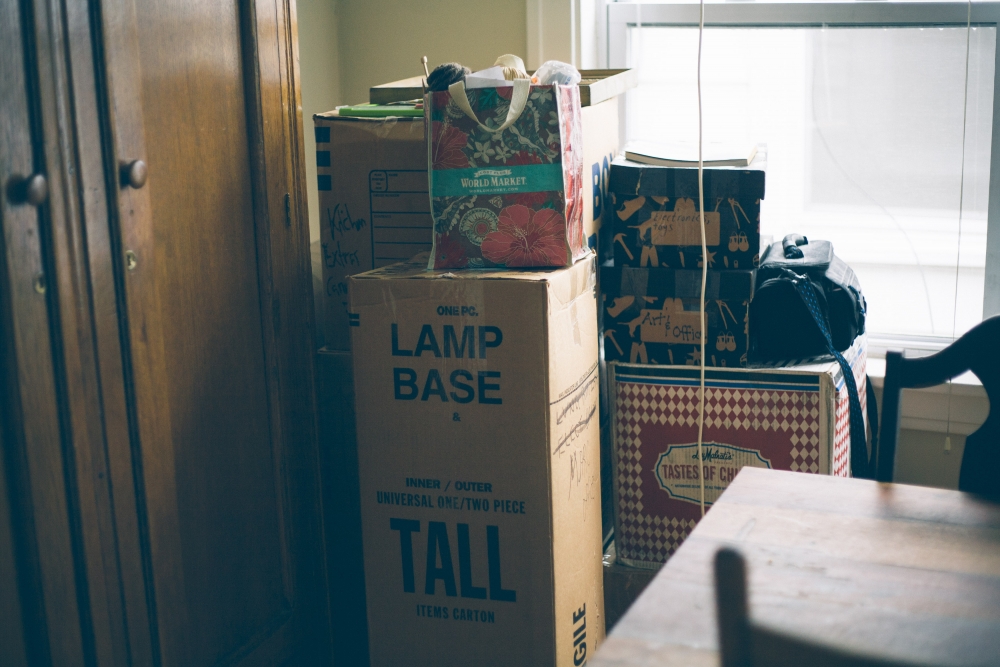 We're not totally sure if we'll be closing on time (we were originally supposed to close this Friday), but we're crossing our fingers to at least close before our lease is up at the end of this month. Either way, we have to be out of here by June 1st! So we've gotten a head start on packing (with much thanks to my mother-in-law, who is a very skilled and motivating packer). It's a bittersweet time; we are excited to move, but it's sad to see three years of our life, and Indy's only home thus far, sliding down off the walls and into boxes. We've spent most of our married life here, celebrated three Christmases, brought home our first baby and found out we were expecting our second baby in this space. So many good meals around that diningroom table, so much careful creating of spaces, just so many memories. I don't know how it will feel when its finally empty and we walk through it that last time and drive away: probably pretty heart-breaking, for sure.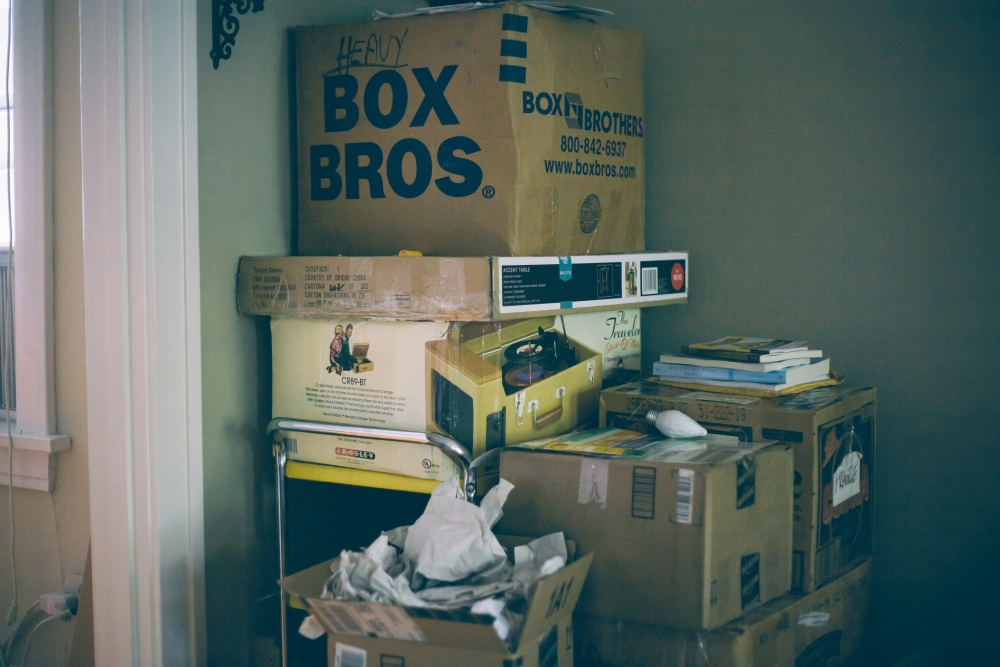 Anyways, we've made good progress and still have quite a ways to go with getting all our things into boxes. We have collected a lot since we lived in that studio where our bed was in the closet! We'll no doubt get rid of some stuff, but probably on the unpacking side of things (it might seem counterintuitive, but its much easier for me to just mindlessly cram things in boxes and postpone worrying about the careful evaluation of what should go when we have the luxury of leisurely unpacking and sorting at the new house). I'll make sure to snap a few pictures after closing on the new house to share here, so stay tuned!