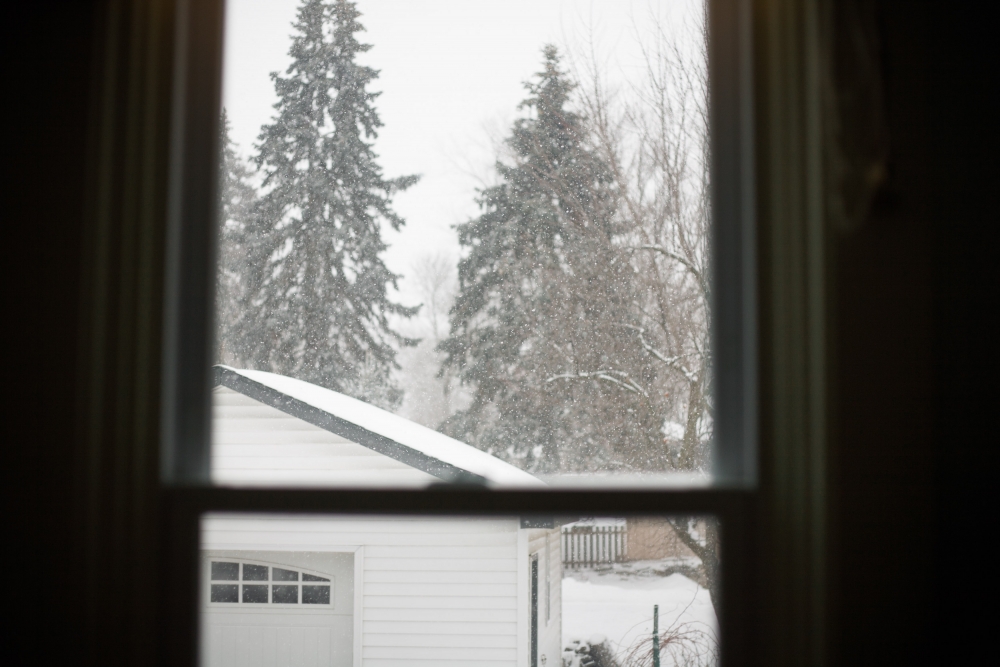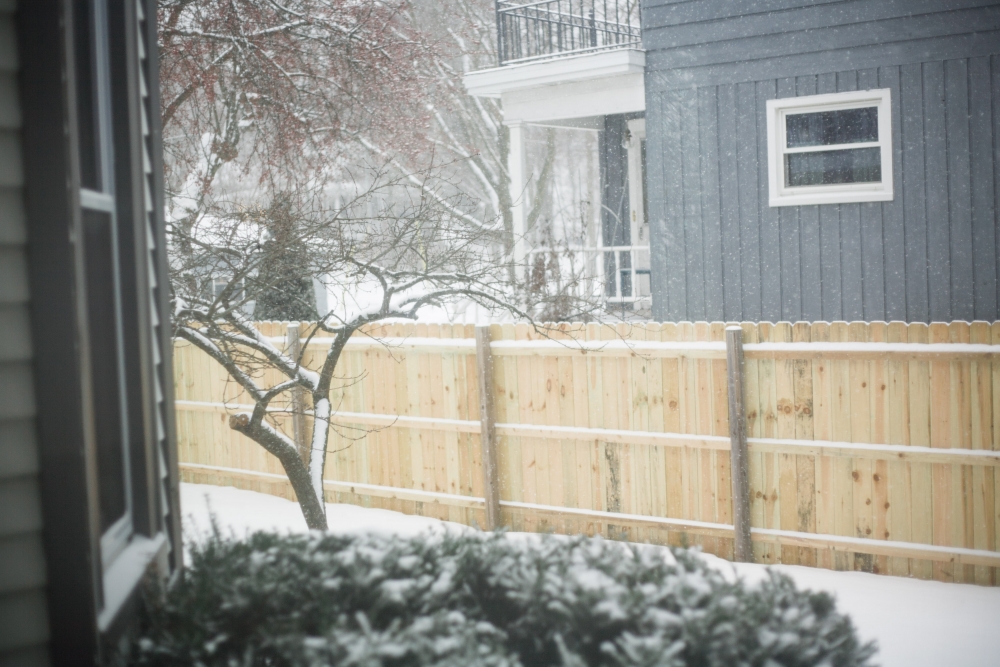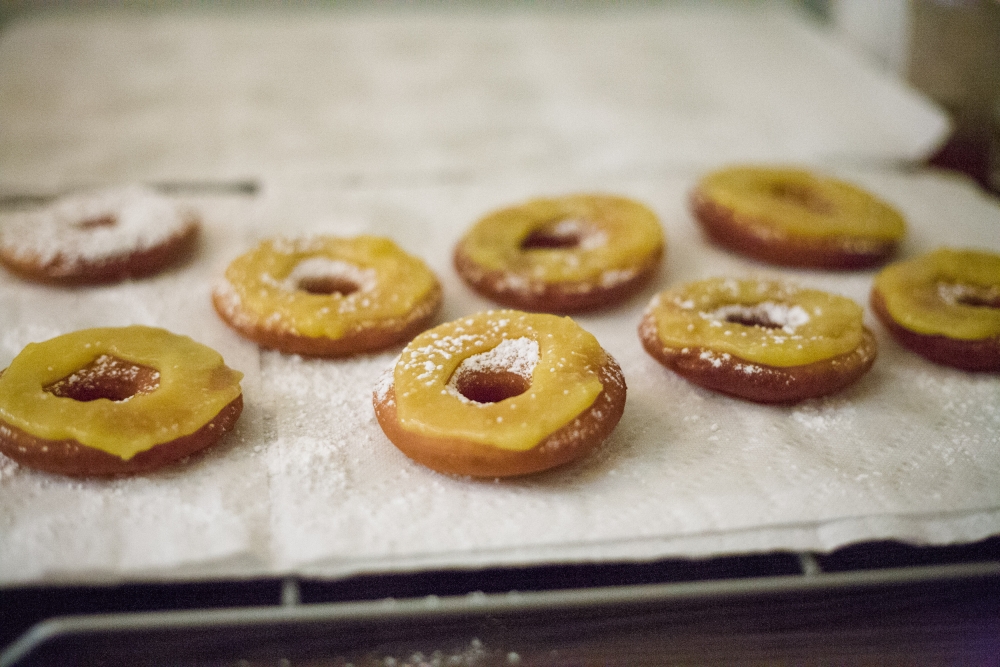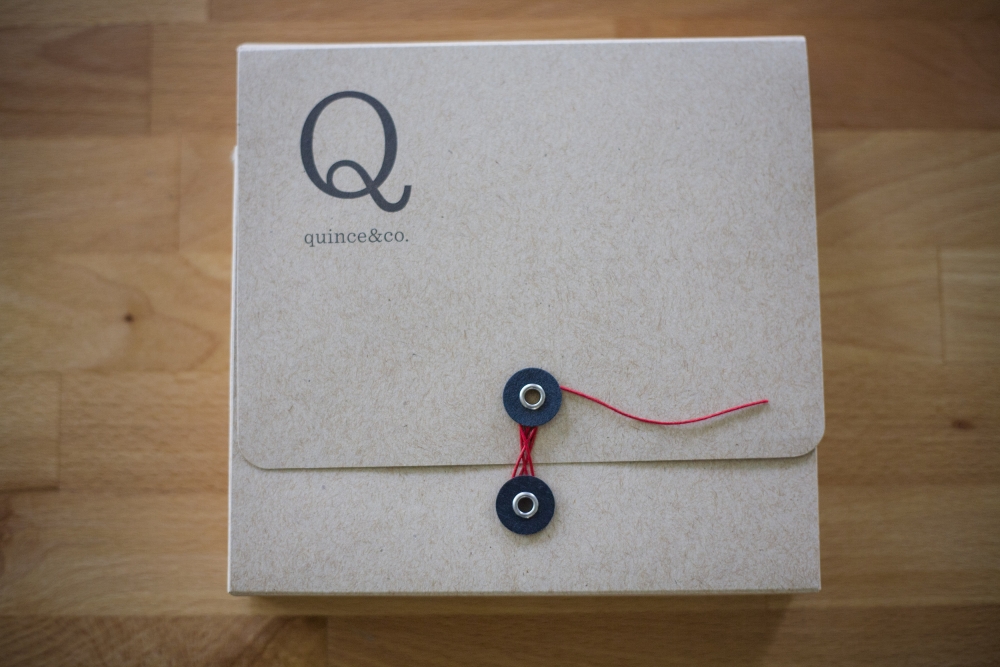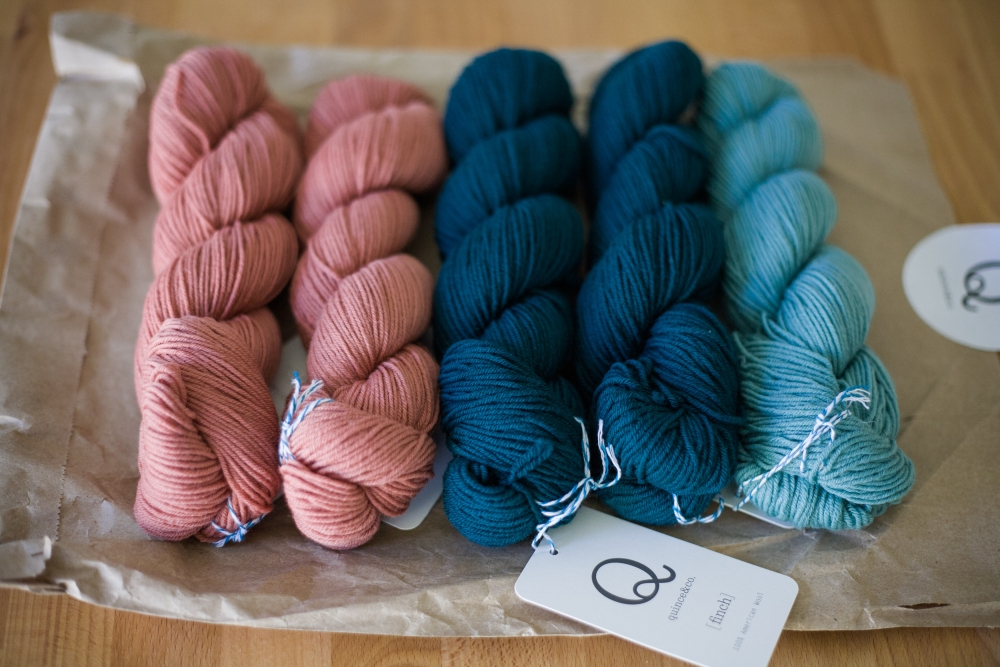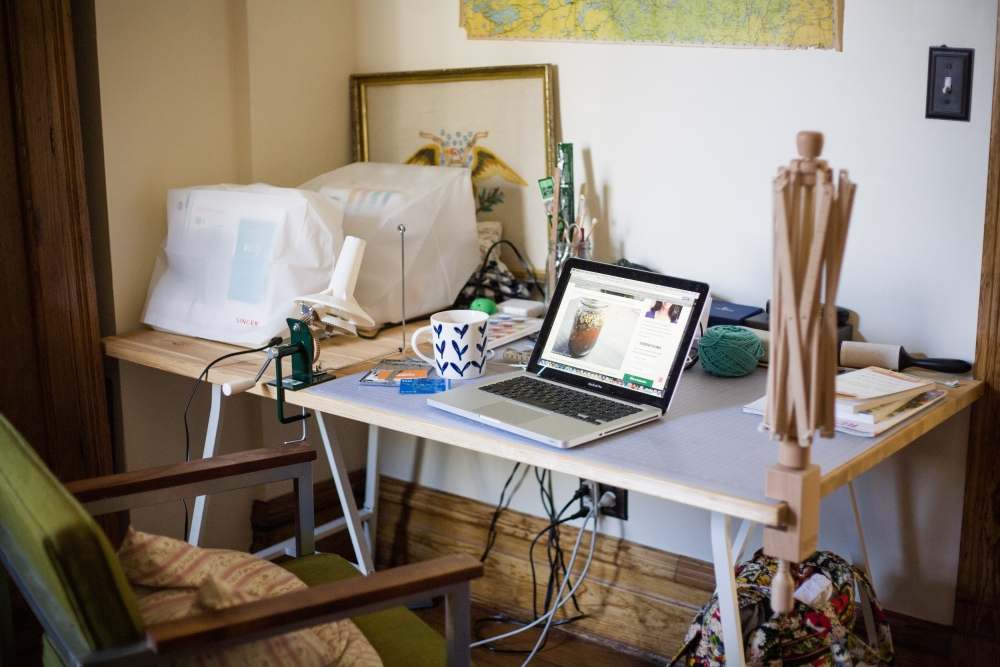 This has been the snowiest winter we've had in a very long time! I may be ready for the change of pace that spring brings, but I always love snow. Always. (Also, it's so crazy to imagine that the peach tree up there will ever look like this again!)
I made homemade donuts the other Sunday - based on this recipe but fried in coconut oil, and with fresh lemon curd. There were like 2 dozen, and they were gone in about 15 minutes flat. Don't worry, we had help.
I got my Quince & Co. color cards in the mail, and ordered yarn for a sweater for Indy. It's been taking forever to gather the supplies for this next project and I'm going through knitting withdrawal. Help, I'm addicted.
And that's my desk after being "cleaned". My interpretation is clearly a little loose, and after getting some new art supplies the other day it's now unphotographably messy. I think maybe I just need a bigger desk. Or two desks. Lord help me. (Also, Alan got me that yarn swift and winder for Christmas and they're wickedly fun!)
I hope your winter is being punctuated by donuts and beautiful yarn as well!