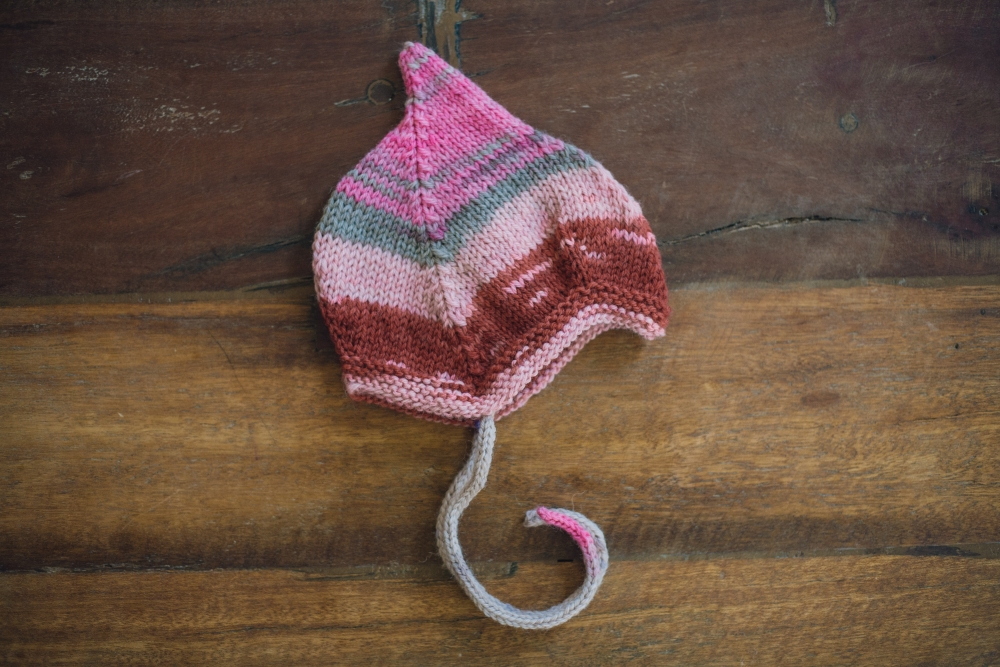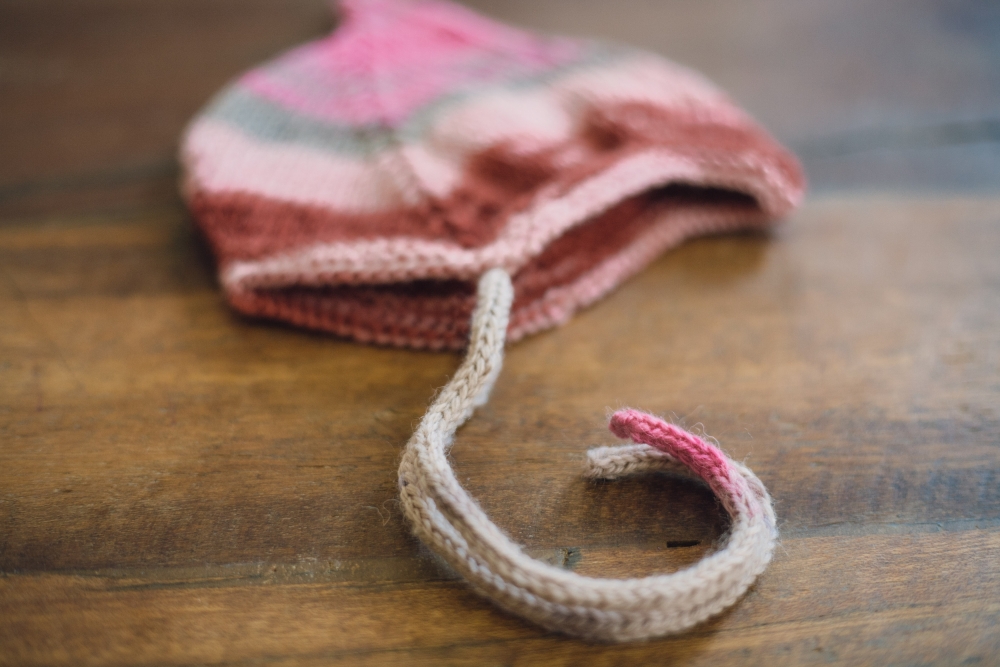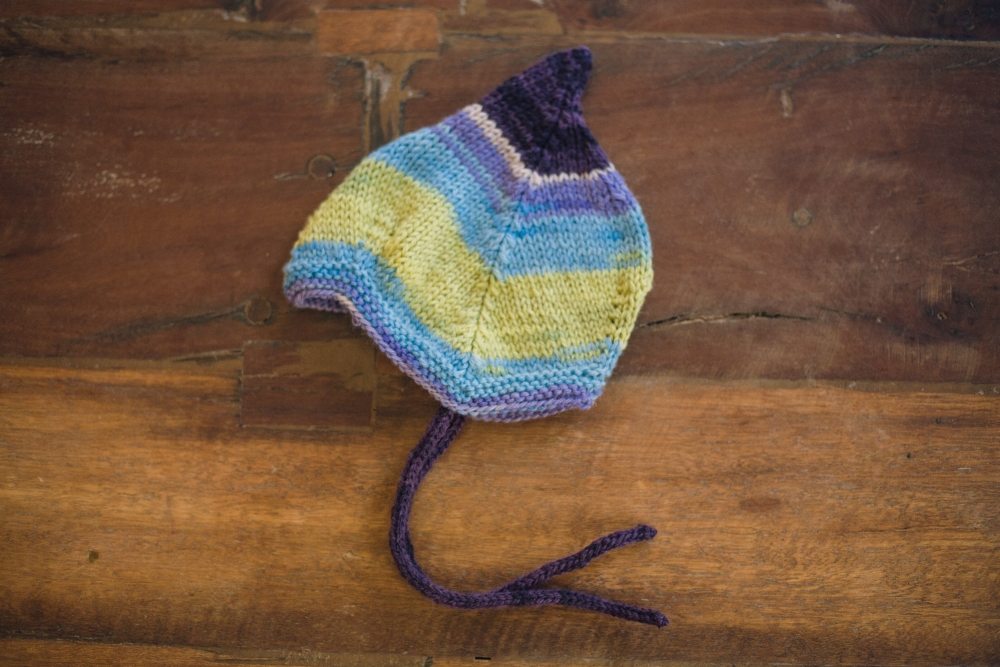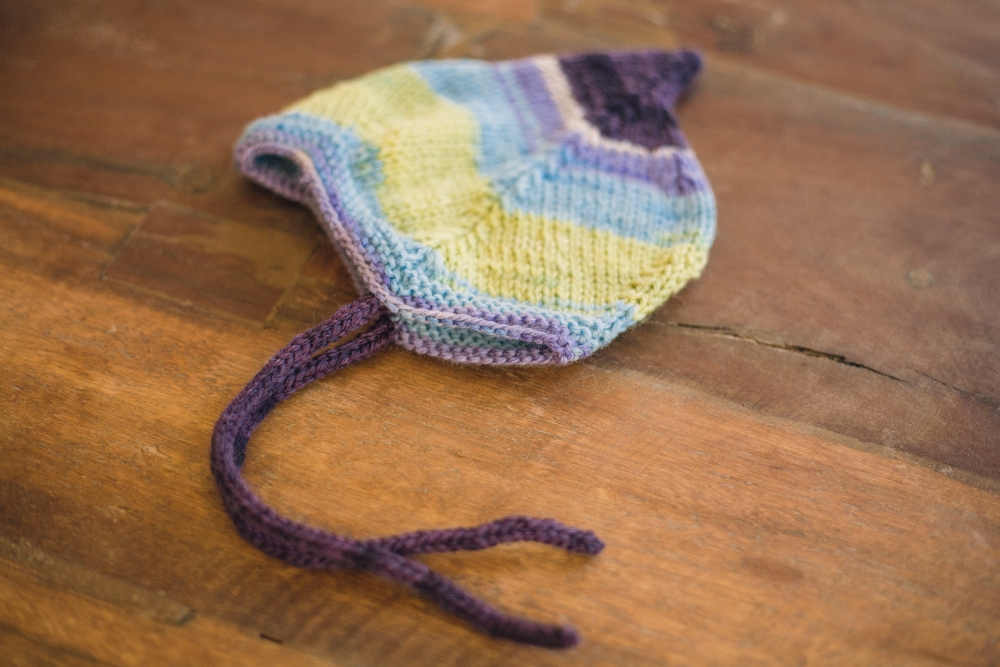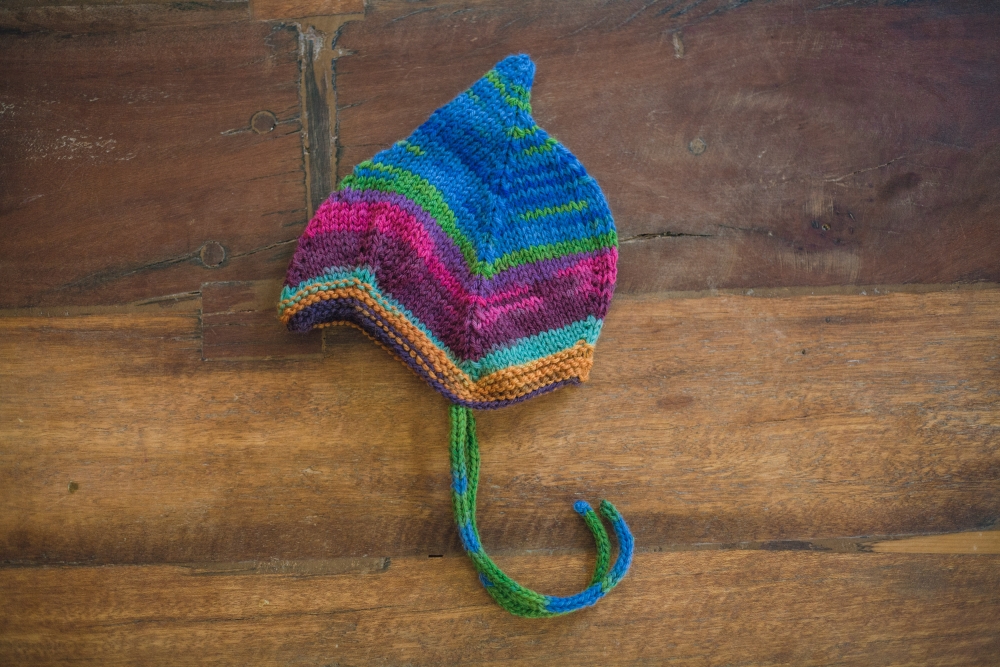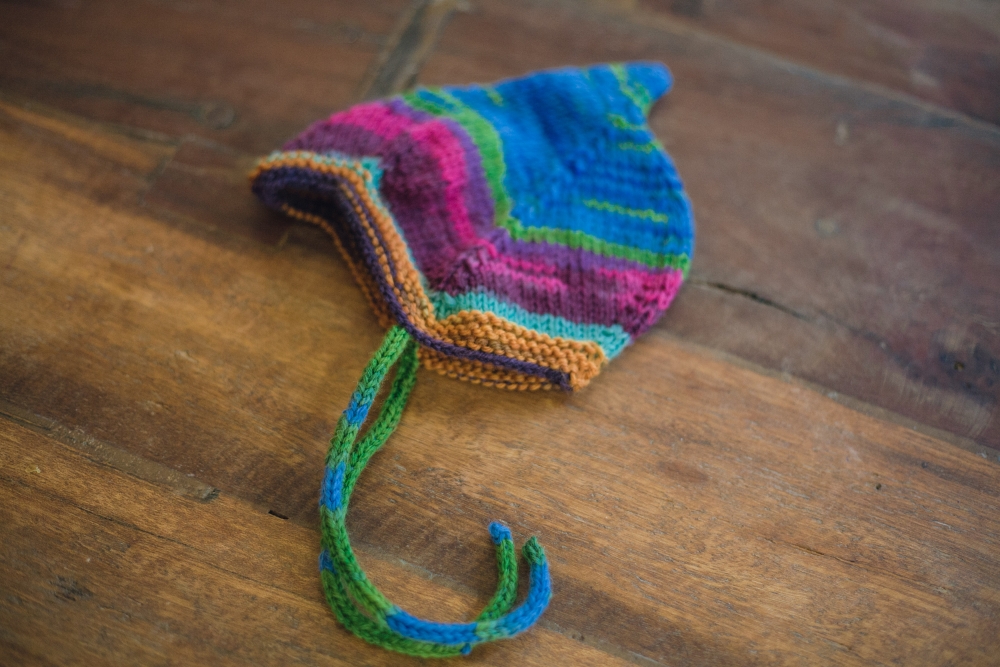 (I regret that I didn't take these all facing the same way! Oops. Oh well.)
It's another one of those baby seasons! They come in swells, don't they? Three of my friends recently had baby girls. Two of them are far far away, so I had to wait for them to get their packages before sharing them here, otherwise I would have spoiled the surprise! The pattern I used was the alfalfa baby hat , and the wool was CEY Liberty Wool in the colorways sugar spun, and wild paisley (the middle hat being a combination of the two.) I had never worked with a self-striping yarn before, and I grabbed them on a whim at the local yarn shop; they were irresistibly scrumptious looking on the display! I wanted to try something new, and baby hats seemed like a good project to try something colorful. It's very fun to see the color of the yarn changing as you knit!
Other Ravelers noted that the hat ran much smaller than the pattern said, and I found that to be absolutely true, but it worked well for my purposes (since these were for very wee ones.) All in all it was an easy and fun pattern, and while I had to unknit several sections on the first hat because of some distracted knitting, by the third hat I just whipped right through it.
Congratulations again, Meg, Sarah and Jeannie!