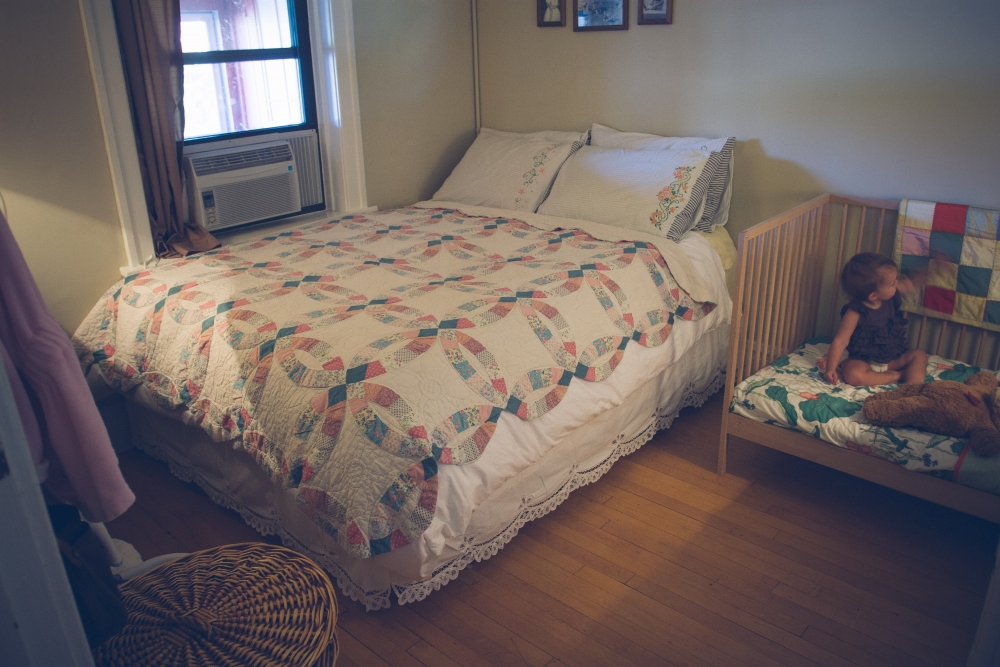 I've been working on redoing our bed for a little while now. It's not 100% done, and I don't think it will be totally done until we move to a new place (I really want a white iron bed frame, and we just don't have the space for one here), and we need some new sheets, but it's getting there. It's not that I disliked our old bedspread (you can see our old bed here), but this feels better; closer to the farmy aesthetic that I resonate with. Also, sorry about the dark pictures, yet another thing I look forward to: hopefully having a bright and airy room some day, rather than The Batcave (although saying it like that, that's pretty cool too, I guess).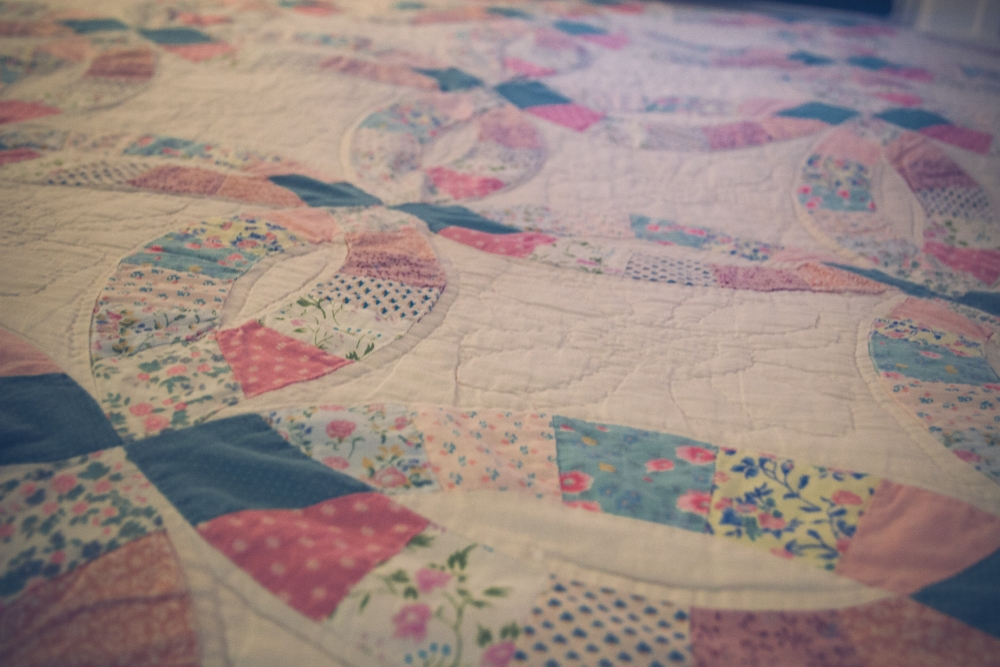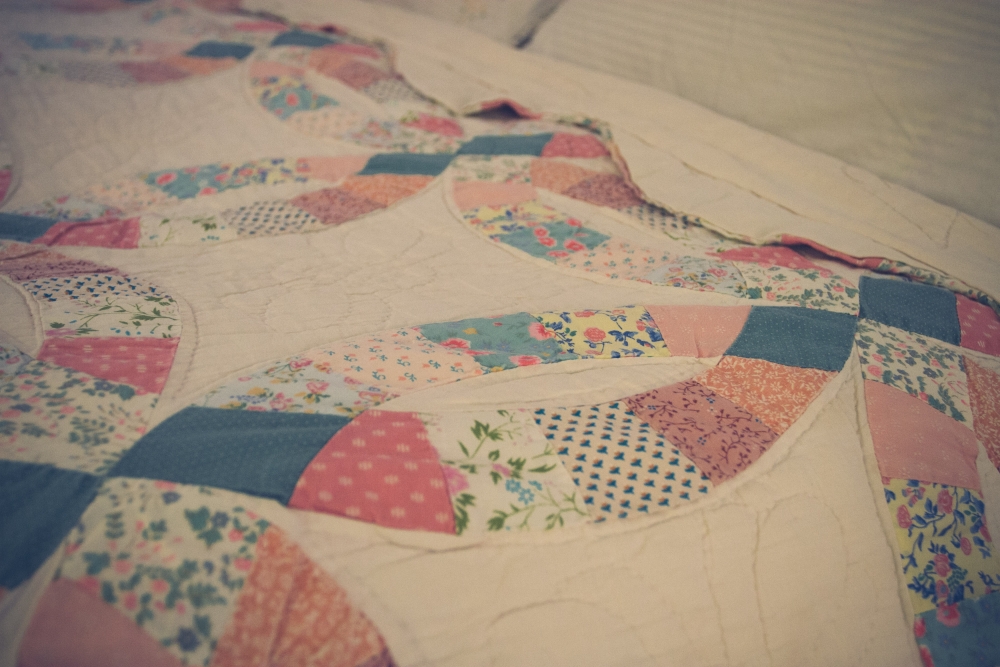 I had been on the hunt for a feedsack quilt for quite a while, but I'm working within a budget and that was really limiting my options. We went to the Kane County flea market several weeks ago (so awesome, by the way, if you've never been, you should check it out), I saw this quilt, went over and saw a pricetag that said $89, and just as I was turning to Alan to say "hey, this isn't a bad price" the vendor said to me "oh honey, that tag was for the antique store, it's $20." Yes, please. It had several minor tears, but I patched them up pretty easily, and I hope it is the first in a collection of many.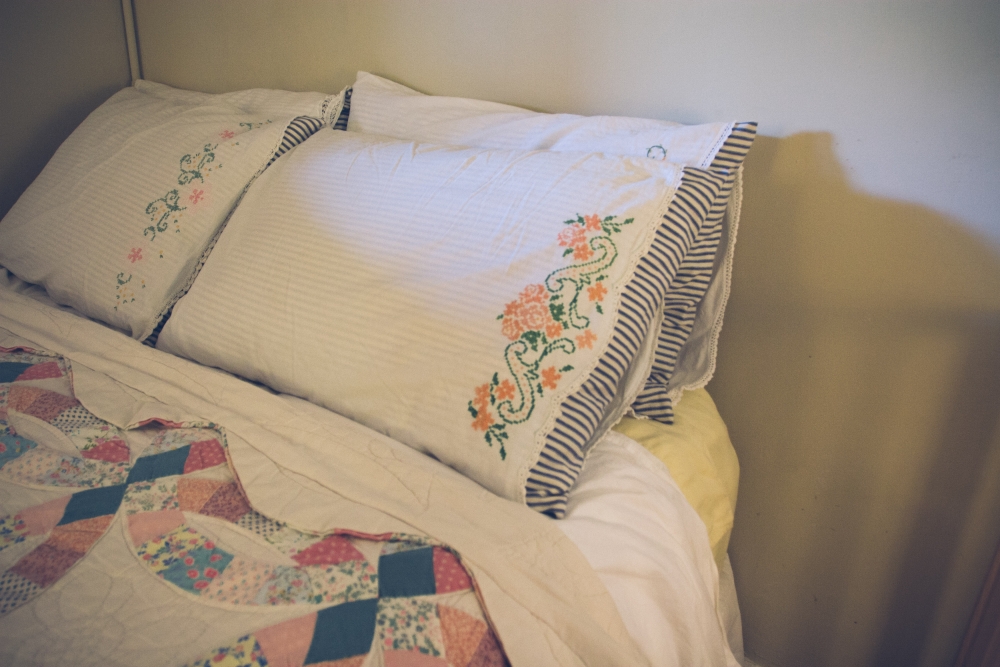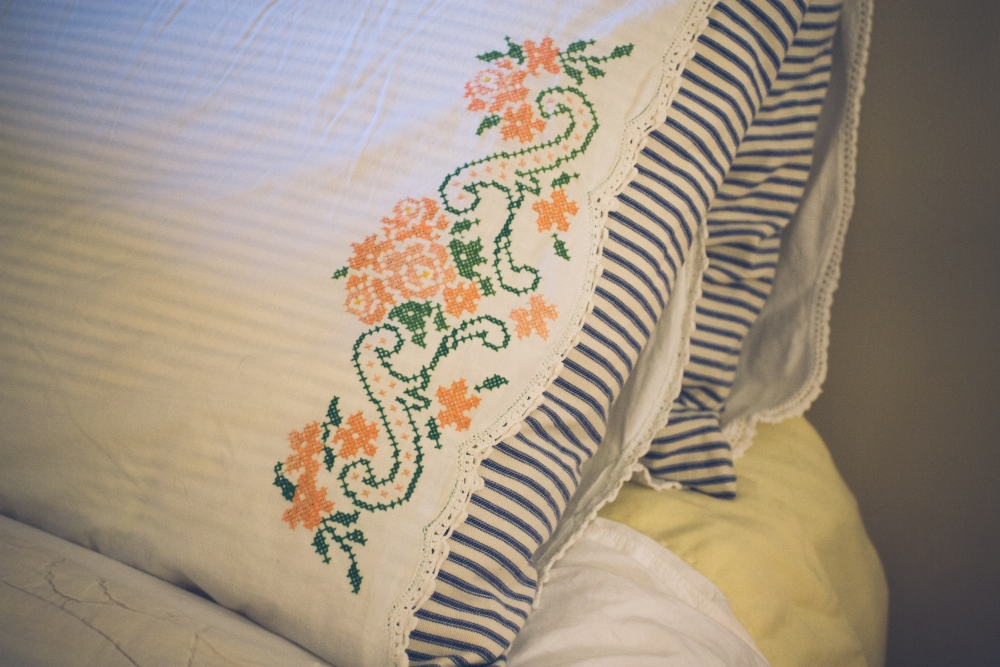 We upgraded to down pillows (Ikea has a great price), I collected various embroidered pillowcases from resale/antique shops, and I made the pillow protectors with blue ticking fabric.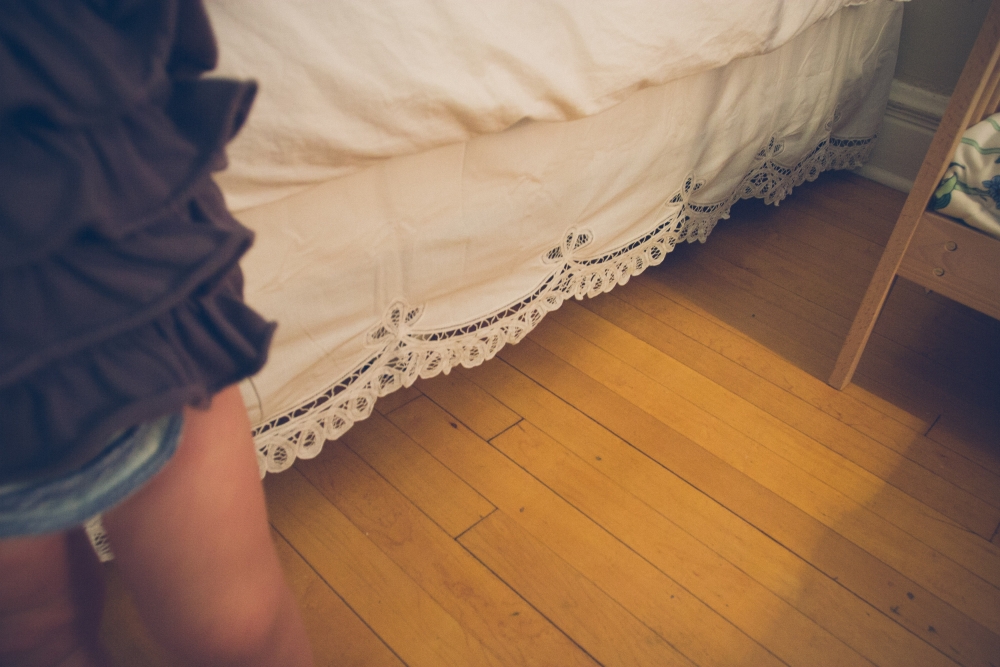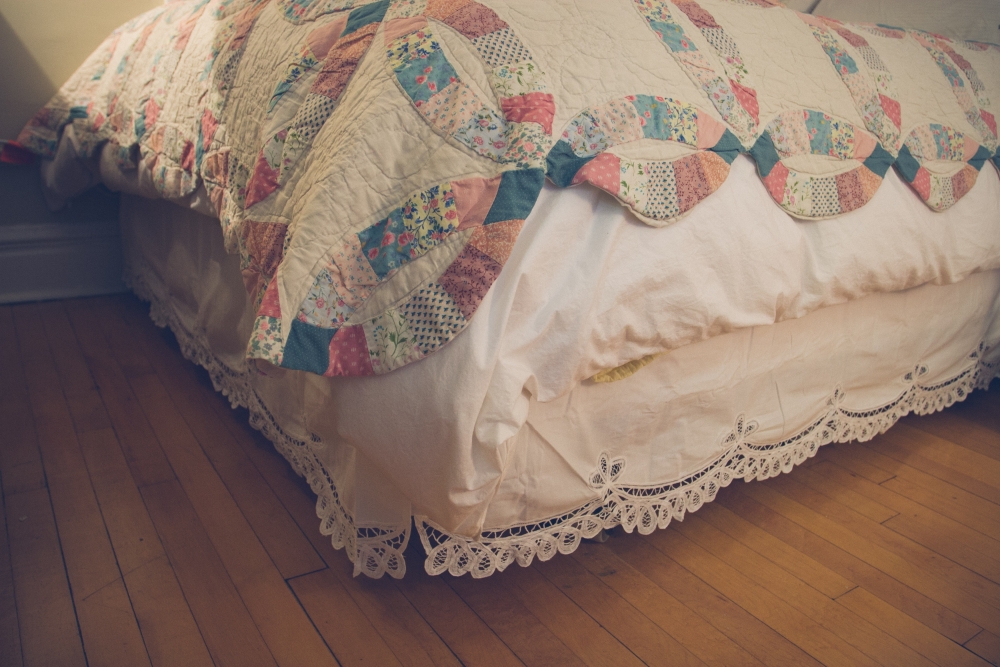 Baby photo bomb! (I found the bed skirt at Tuesday Morning).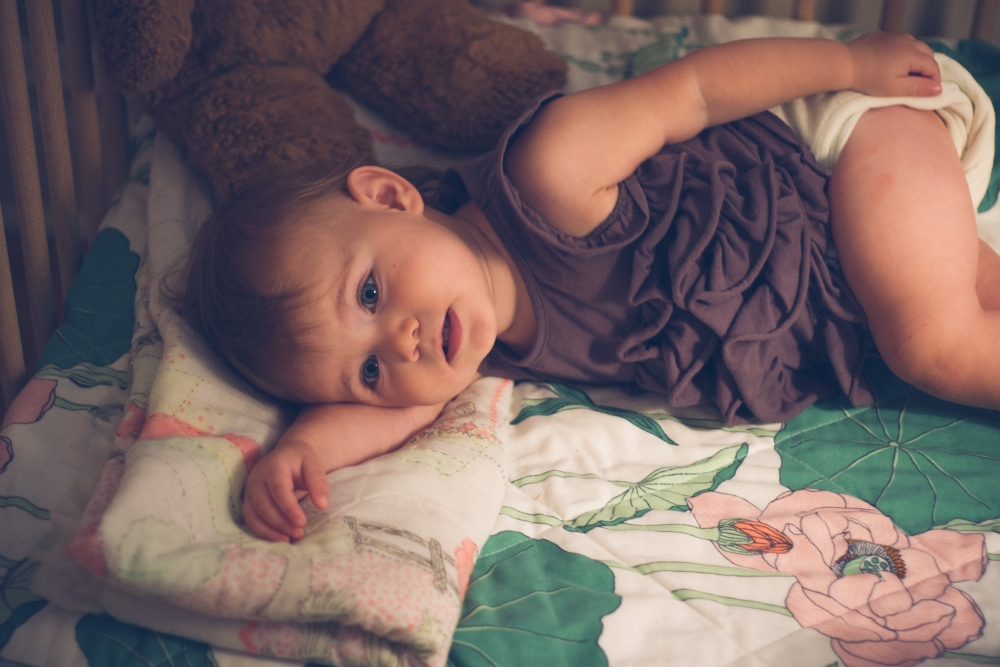 And the baby herself, getting bored with us taking pictures of the bed (silly parents).