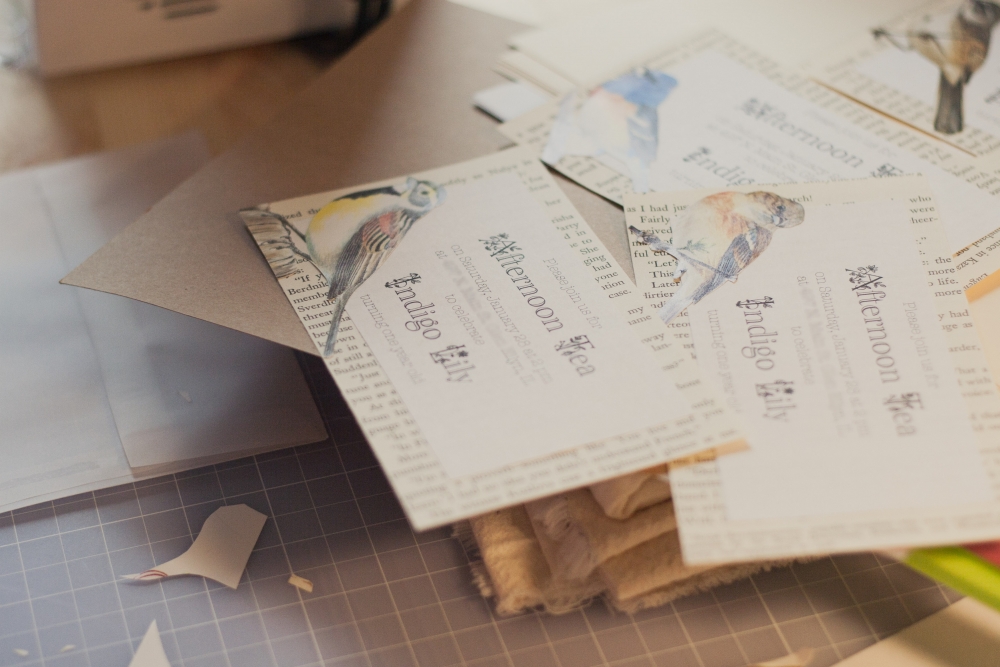 I finally got the invitations for Indy's birthday done! (I am having so much fun planning this party, we settled on a little afternoon tea time theme!) I had the idea for the invitations in my head, and I asked Alan what he thought the chances were of finding an old Audubon-type book at the thrift store. I was sort of skeptical, but within 30 second of being there on Saturday he was holding a "Birds of North America" book in front of my face, haha. What luck! I grabbed another vintage book so that I could use the pages. Sorry, books. . .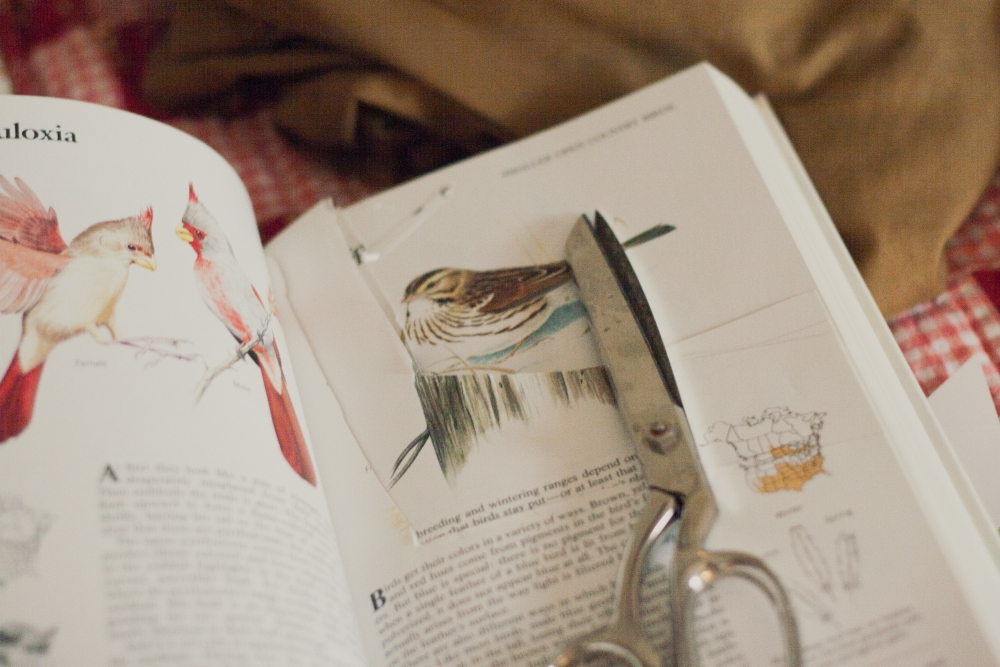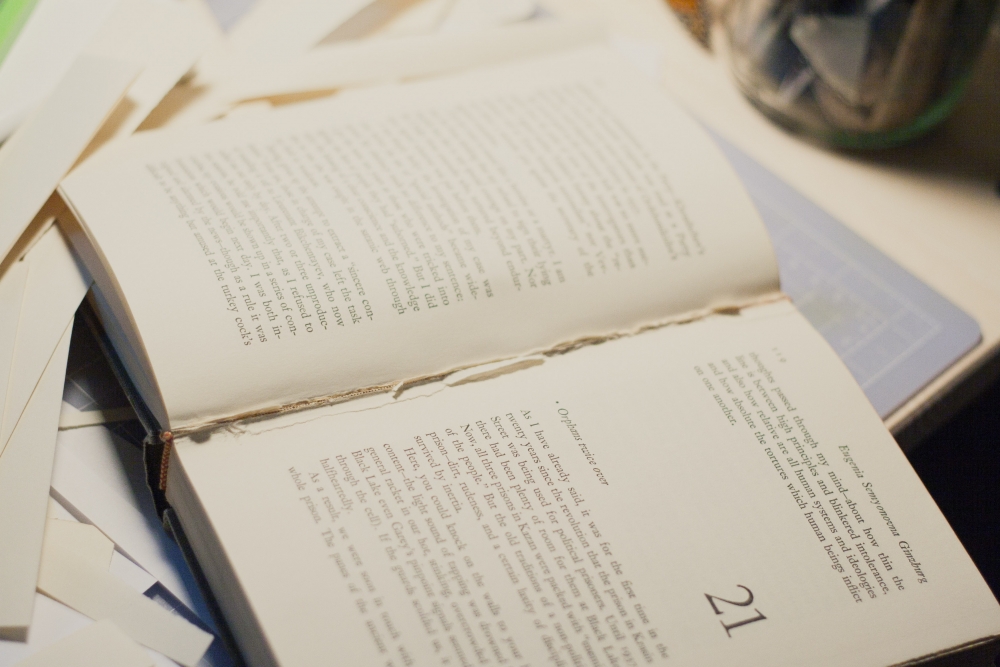 I cut out various birds by hand (the most tedious part) and attached them with quick dry glue.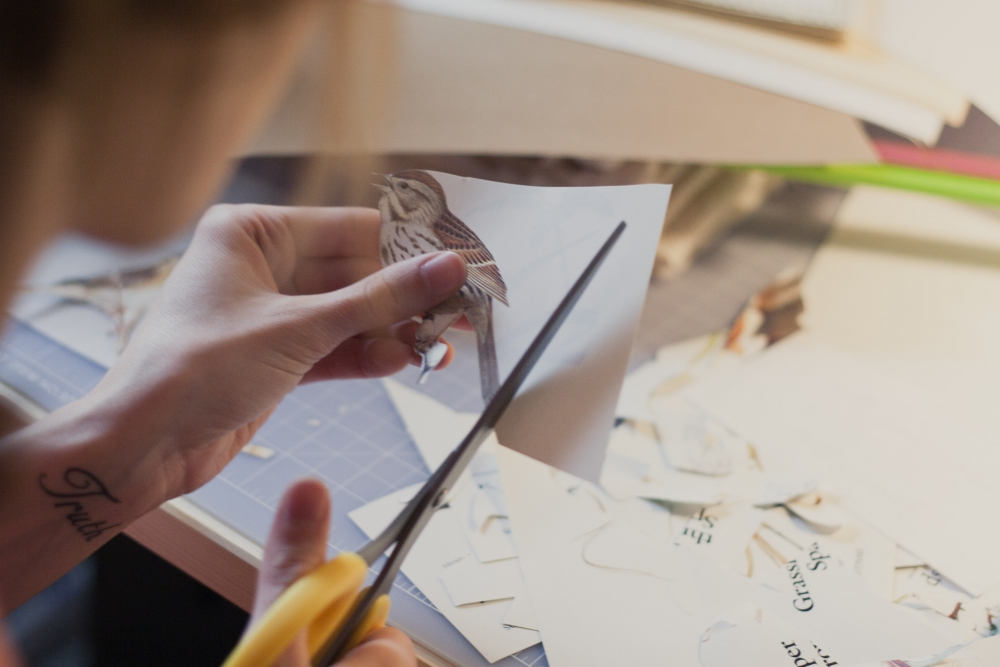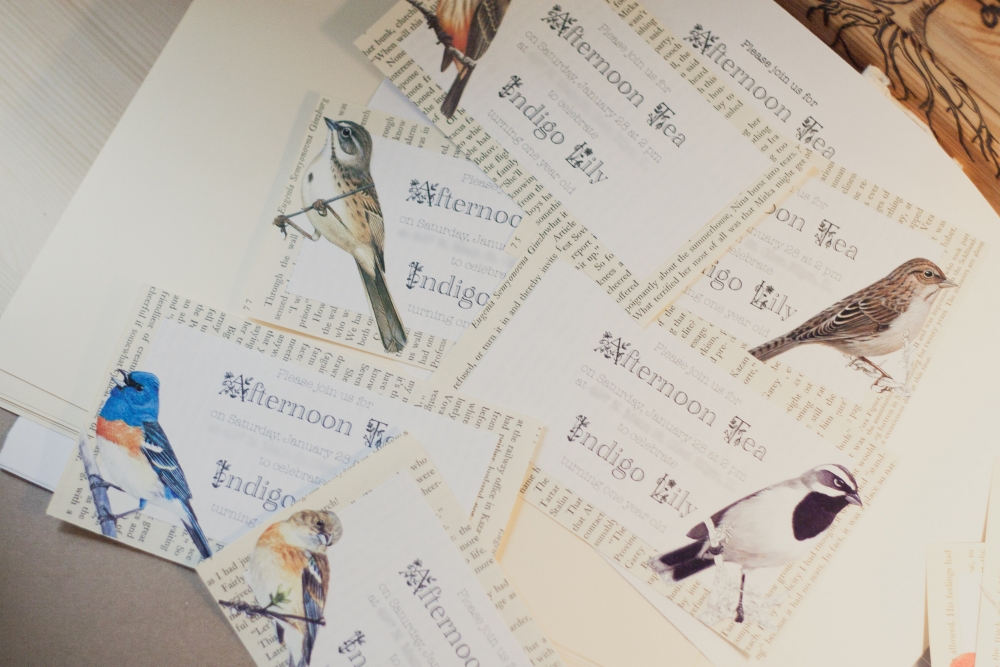 Indy helped too. . .she played in the corner and patronized Roy (good girl). . .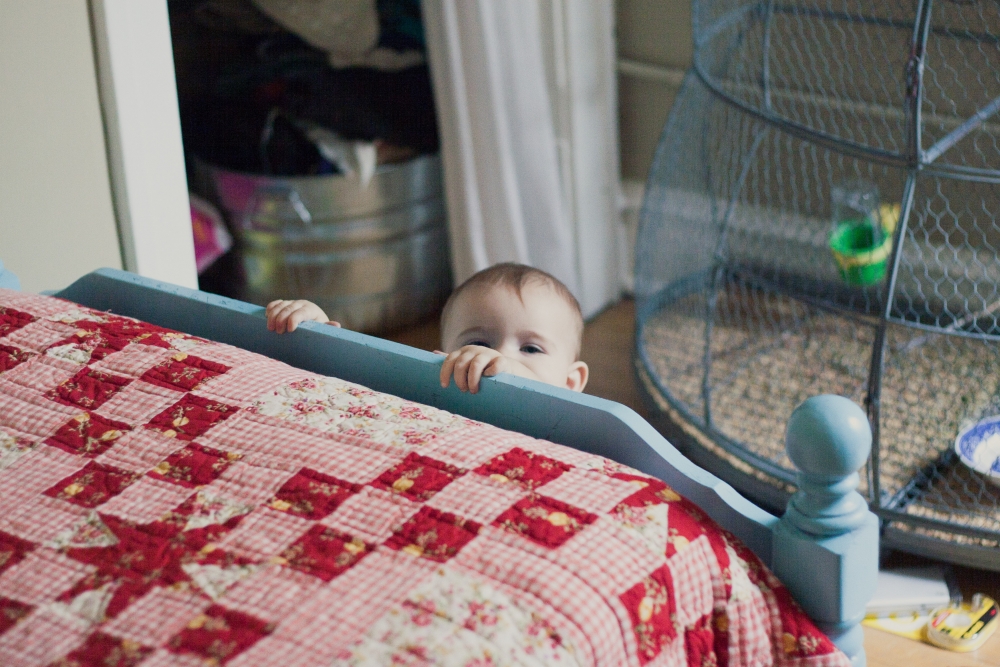 and tore apart this box. . .and put her foot in it. . .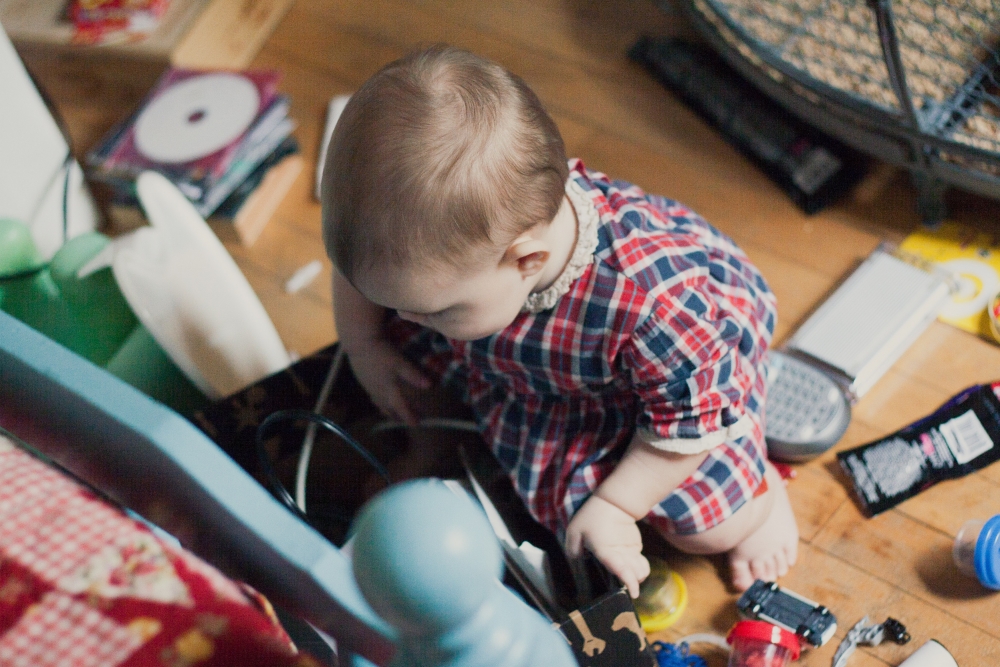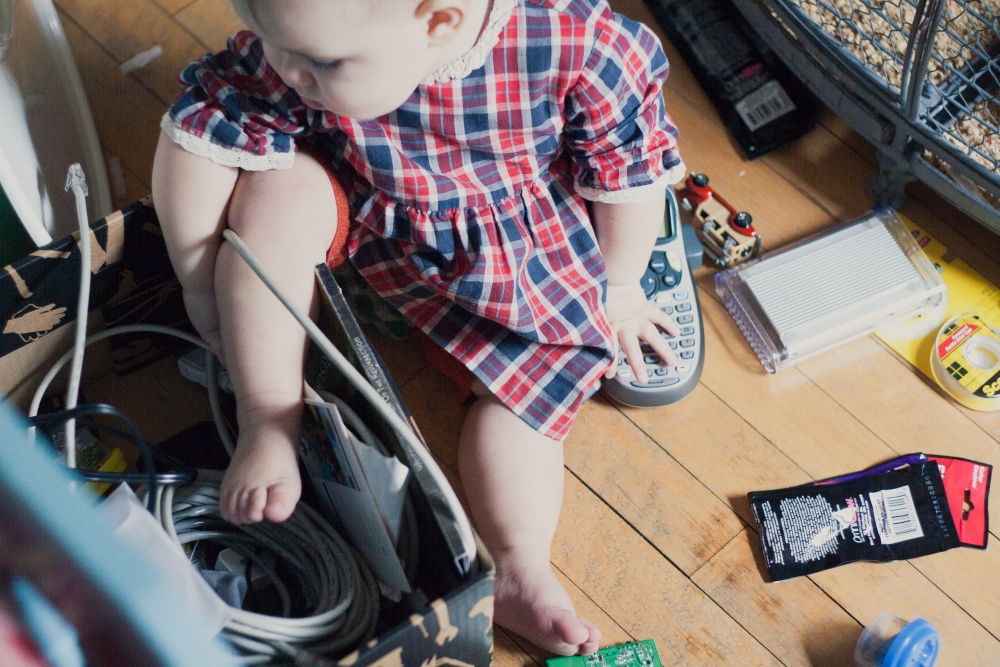 Meanwhile I finished the invitations off by attaching RSVP/gift info and a bag of tea onto each invite with these adorable tiny wood clothespins I had, and used up the rest of the vellum envelopes I had leftover from our wedding invitations. . .