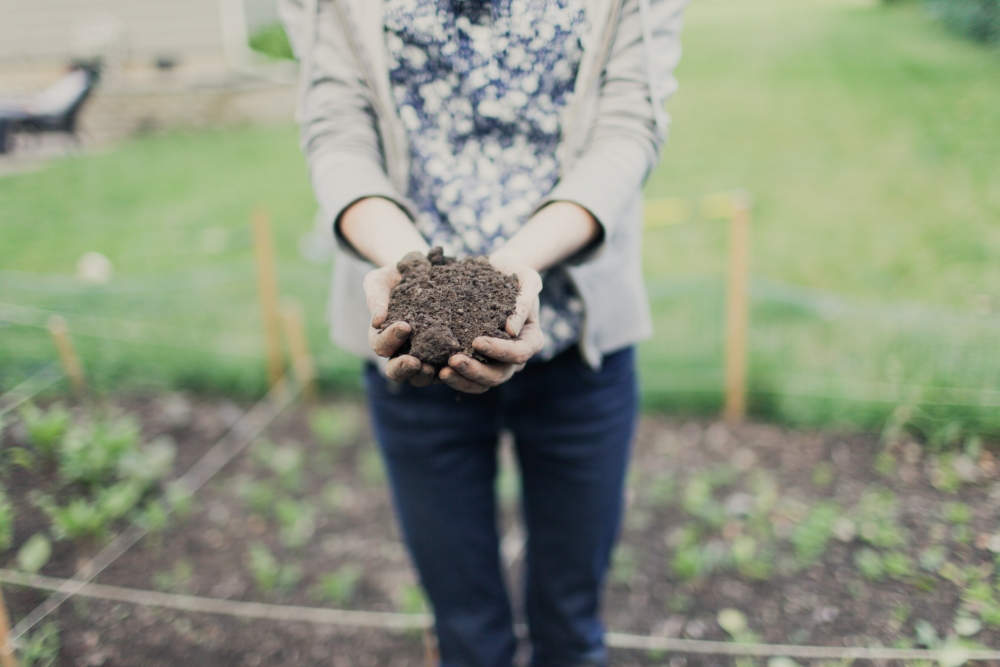 Ah, dirt! I haven't had this much dirt under my fingernails or had my hair get this blond from the sun since I was a child. I'm sure I'll be able to count the days of summer in new freckles, come fall. But it feels good. And have you read this post by Garden Betty? Apparently a bacterium in the soil called Mycobacterium vaccae works like an antidepressant by releasing serotonin in the brain. I'm constantly fascinated by the complexity and importance of our relationship with the rest of creation. What an impeccable and beautiful design, and one where we only ever seem to be able to scrape the surface of understanding. I think the loss of connection with the earth as a result of modernity has likely brought great consequences for humanity, if not at the very least the loss of a sense of wonder.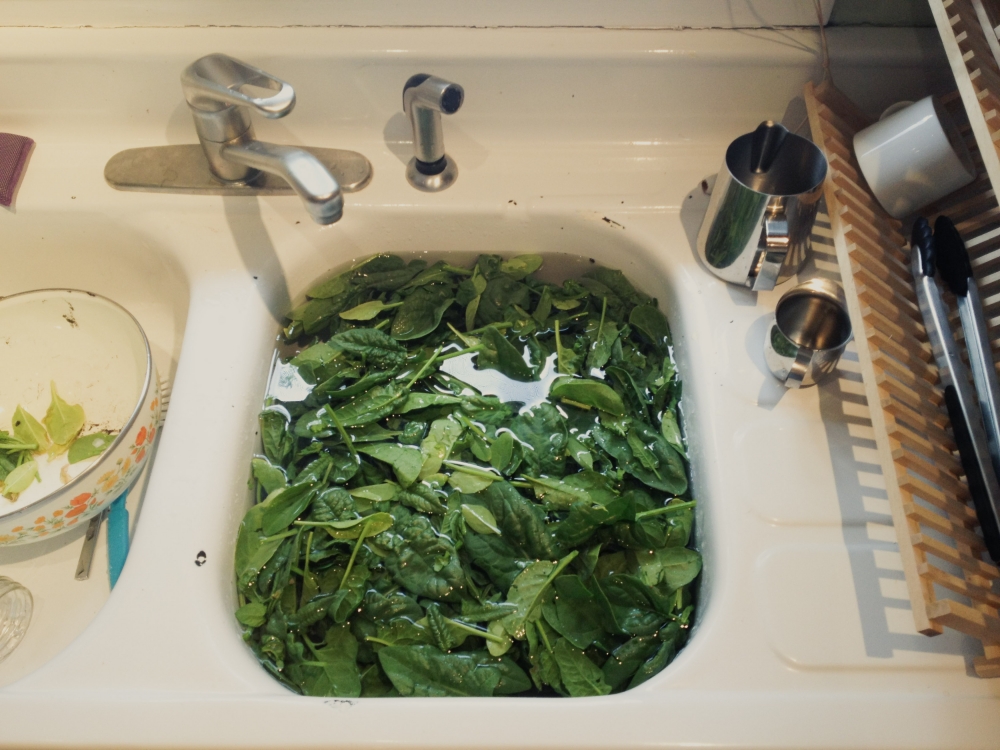 We got one good salad and a small batch of soup out of our spinach patch before we had some 90 degree weather a couple of weeks ago and it all bolted. We tasted it, and while it was too bitter for a raw salad, it should be fine in a lasagna. So we harvested the rest (a whole sink-full!) and wilted it down and froze it for later use.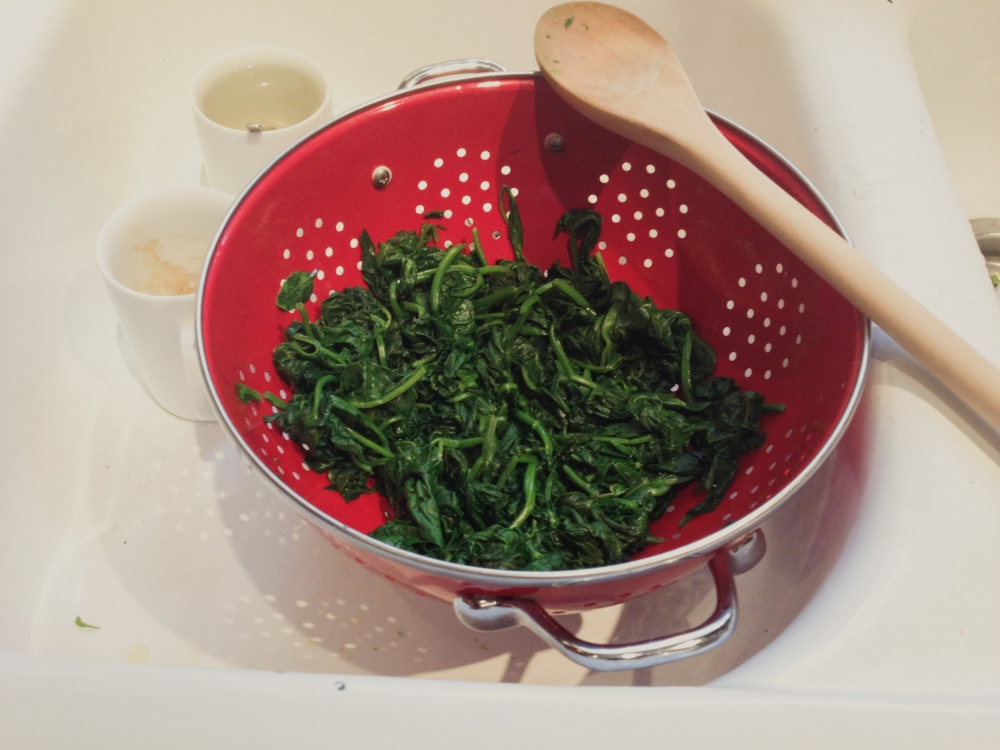 Can you believe all that spinach reduced to this!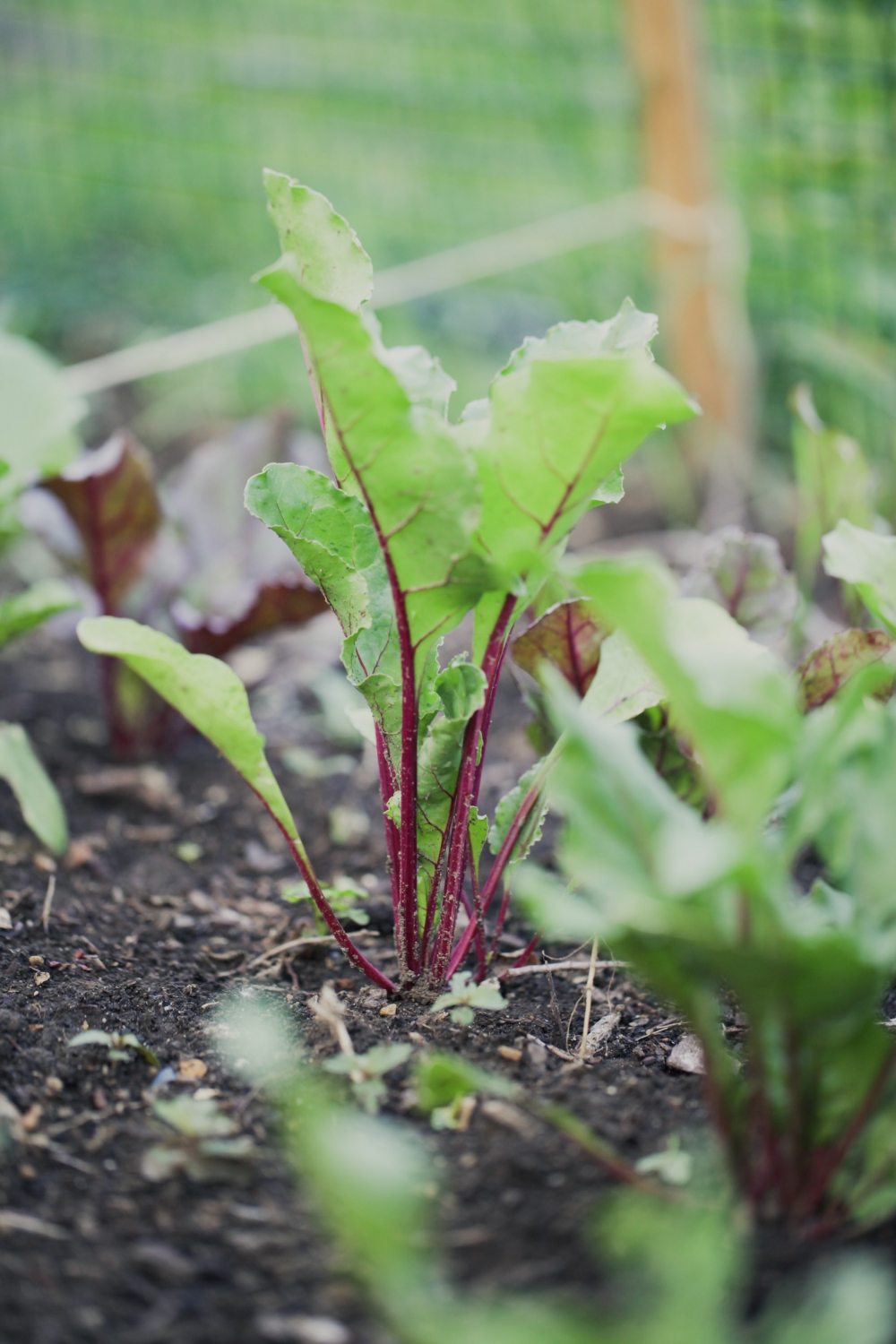 Everything that is still growing is doing great. Beet greens are tall and awesome. . .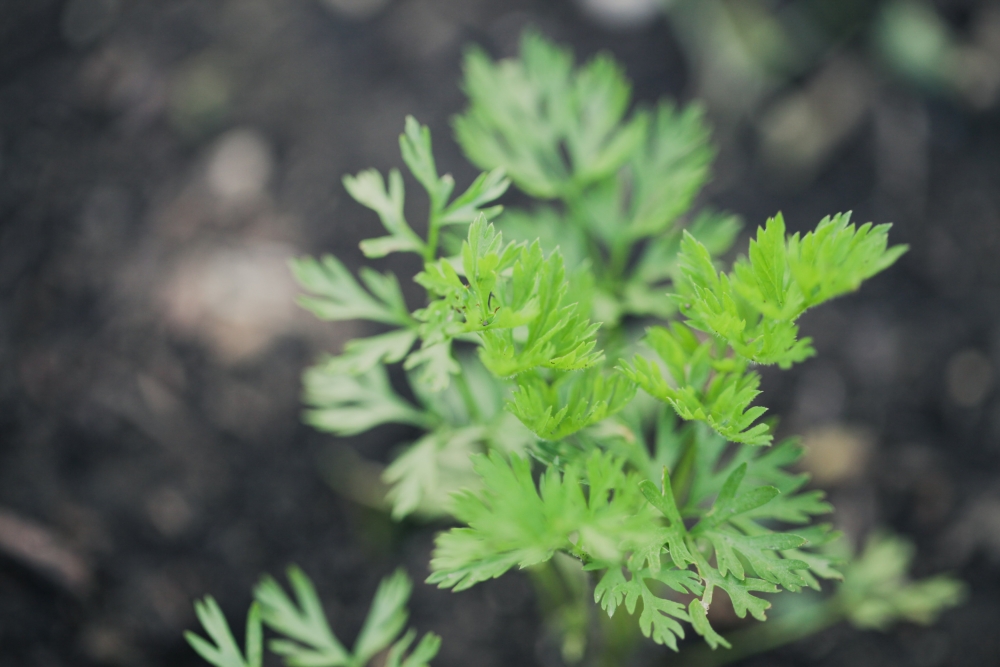 And so are the carrots. . .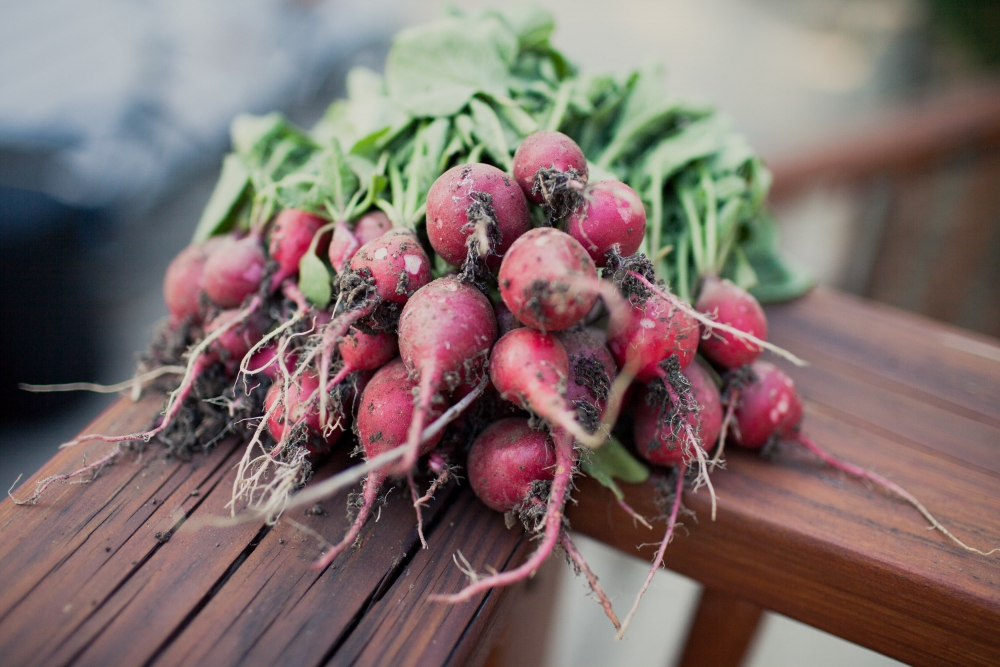 And we harvested a nice bunch of radishes. They're super spicy! Not sure what to do with the remainder of them. . .hmmm. . .This picture reminds me of a post over at Ngo Family Farm. "Is there dirt on your food? There should be."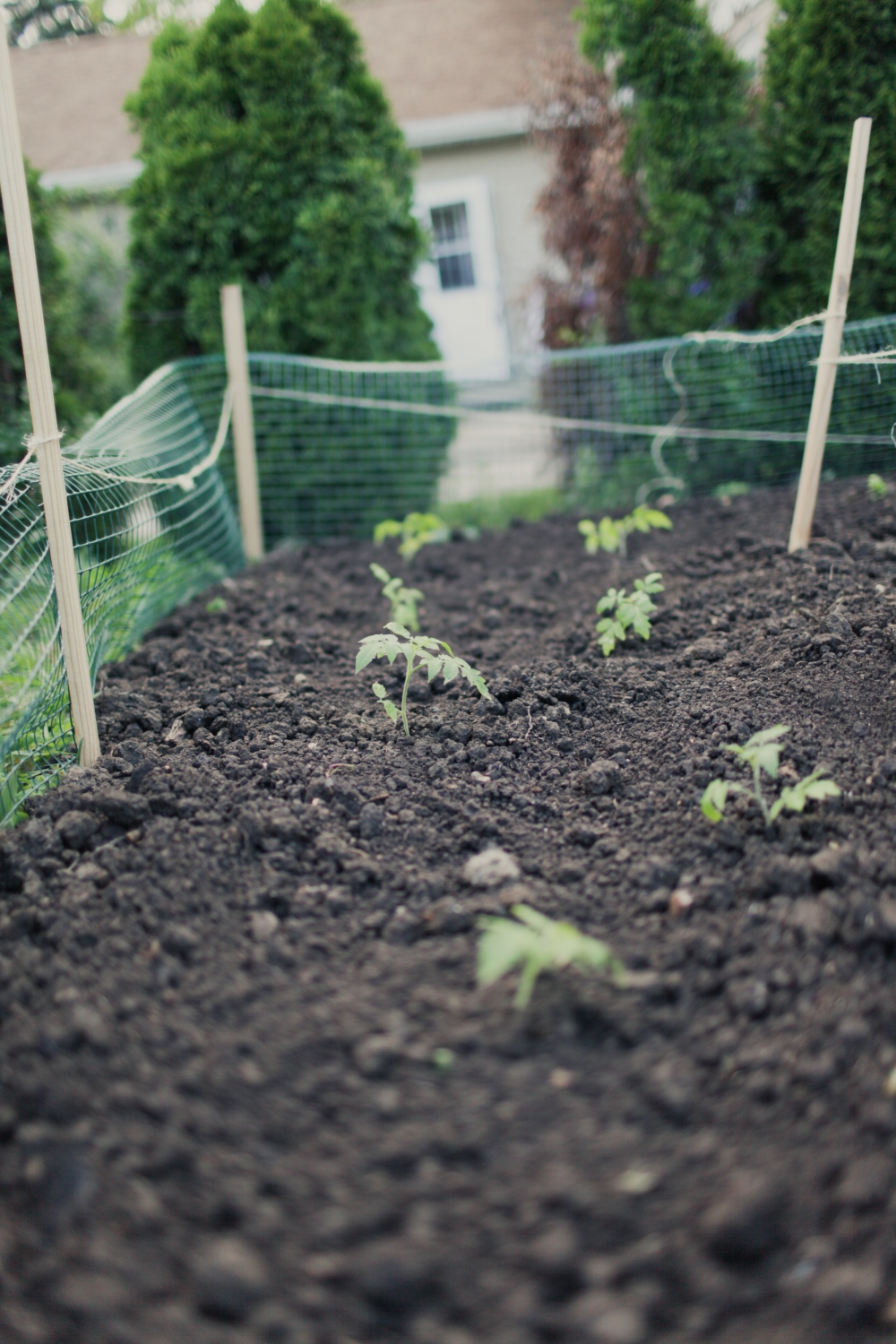 The rest of the seeds (sweet corn, beans, sugar pumpkins and cucumbers) are in the ground, and we spent the other day getting all the seedlings (when do they stop getting called seedlings? Already I guess. . . It's the same as the propensity to call children "the baby" far into toddlerhood).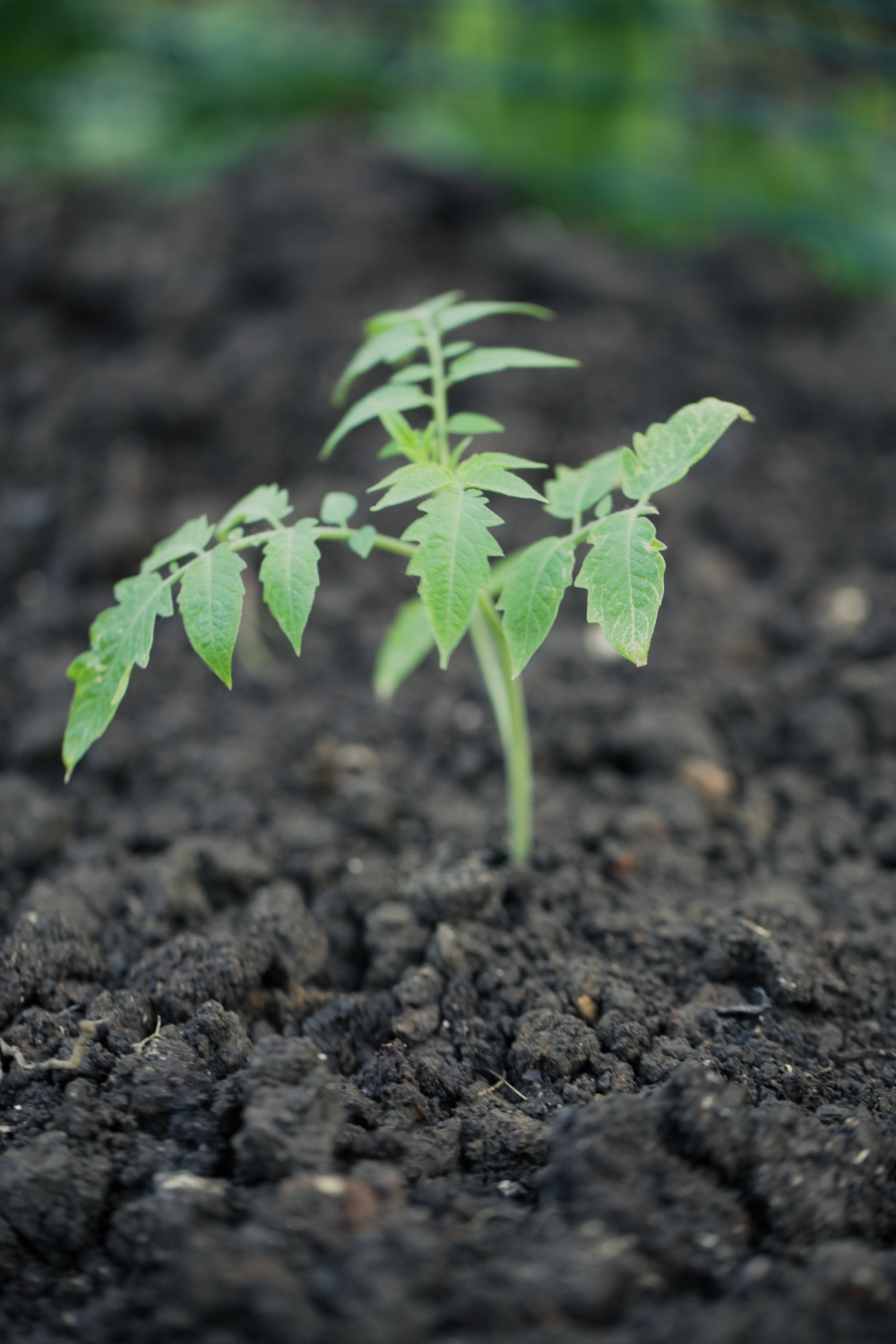 Two types of tomatoes were buried nice and deep. . .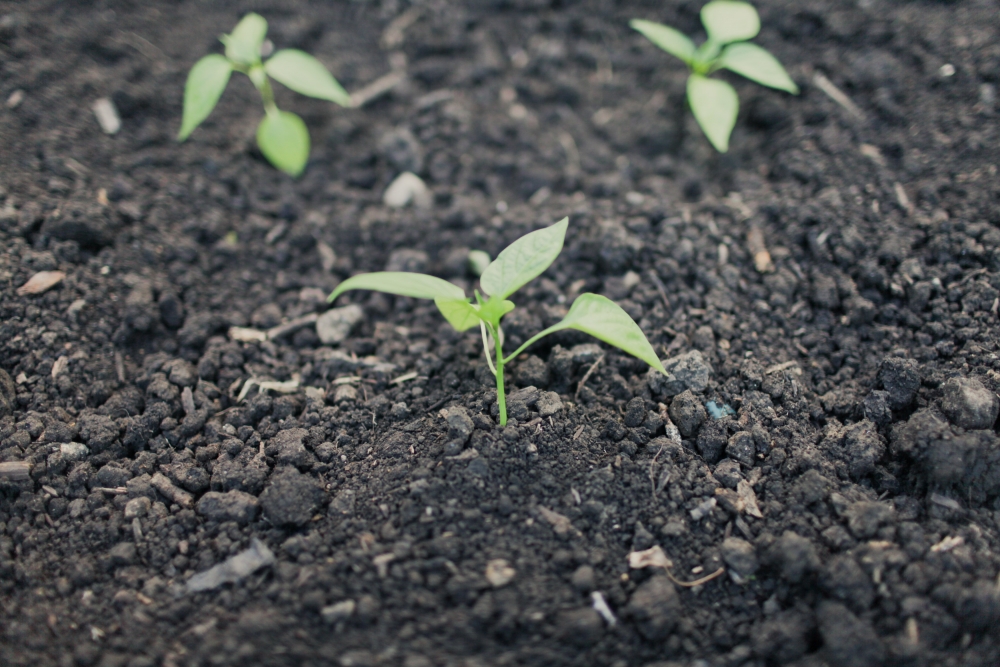 Bell and jalapeno peppers (or peps, as we like to call them). . .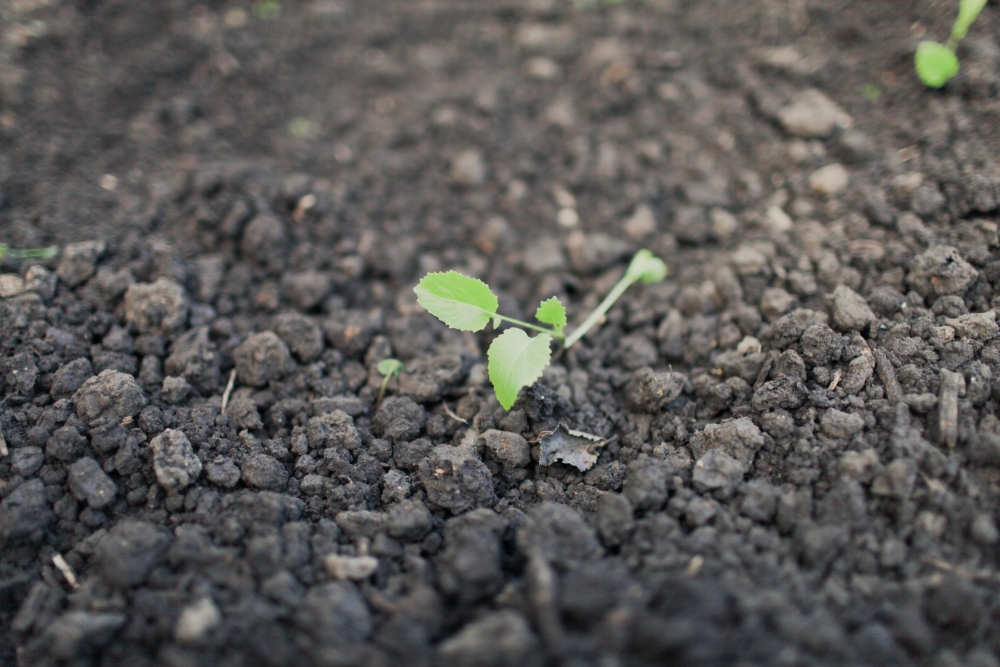 Broccoli raab (you guessed it. . . brocs). . .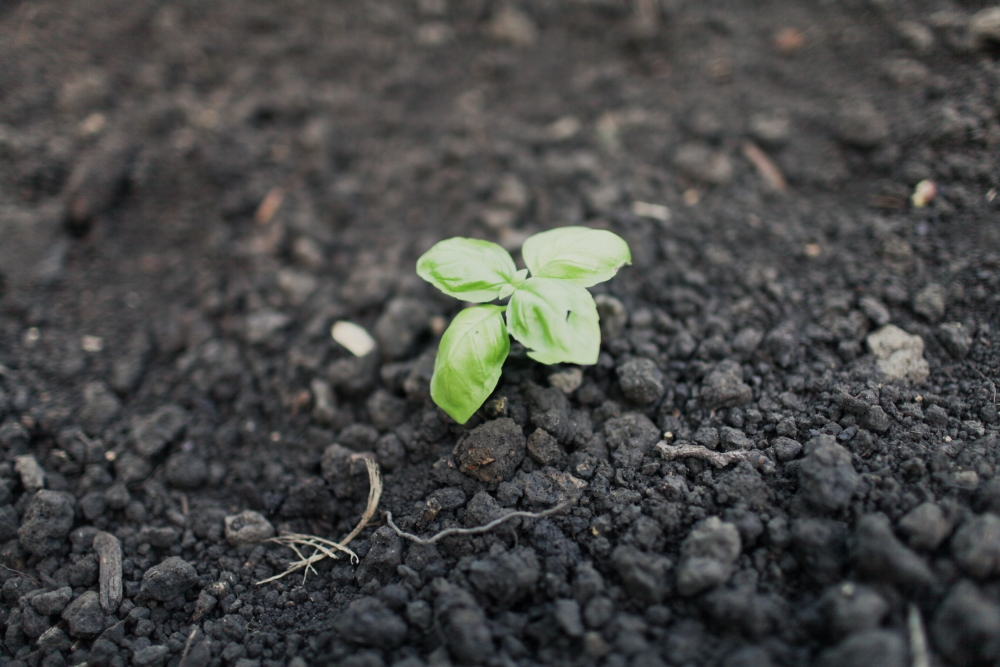 And a few basil seedlings. Meanwhile, while we were hard at work, Indy was meeting the neighbor boy who had come over to say hi. . .
and promptly tackled him.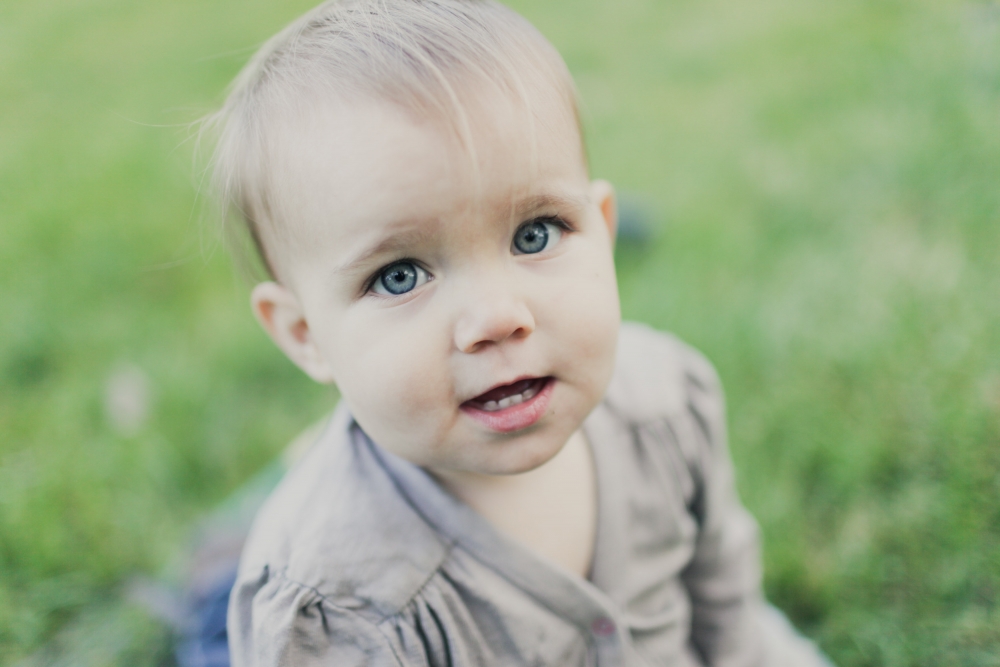 Silly.