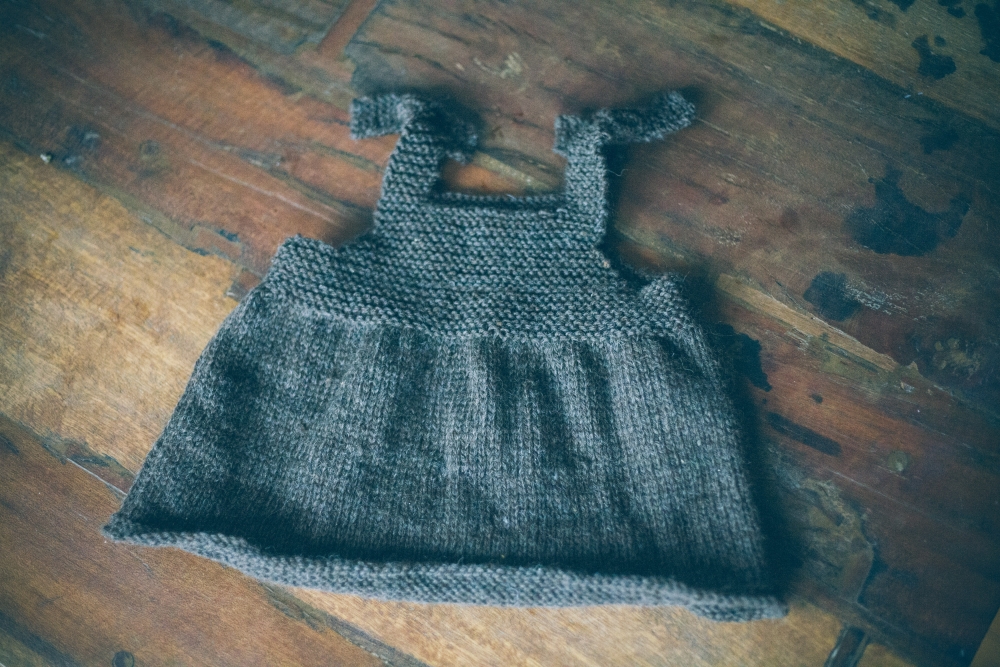 The little knitting project that mentioned the other day is now complete! It is my first real knitting project (other than a small pair of booties that I eeked out before Indy was born). I've done a decent amount of crochet and have been really wanting to get into knitting, but I've always been a little intimidated. I really shouldn't have been! It didn't take me long to get the hang of it, and it opens up a whole new world of wooly projects for me.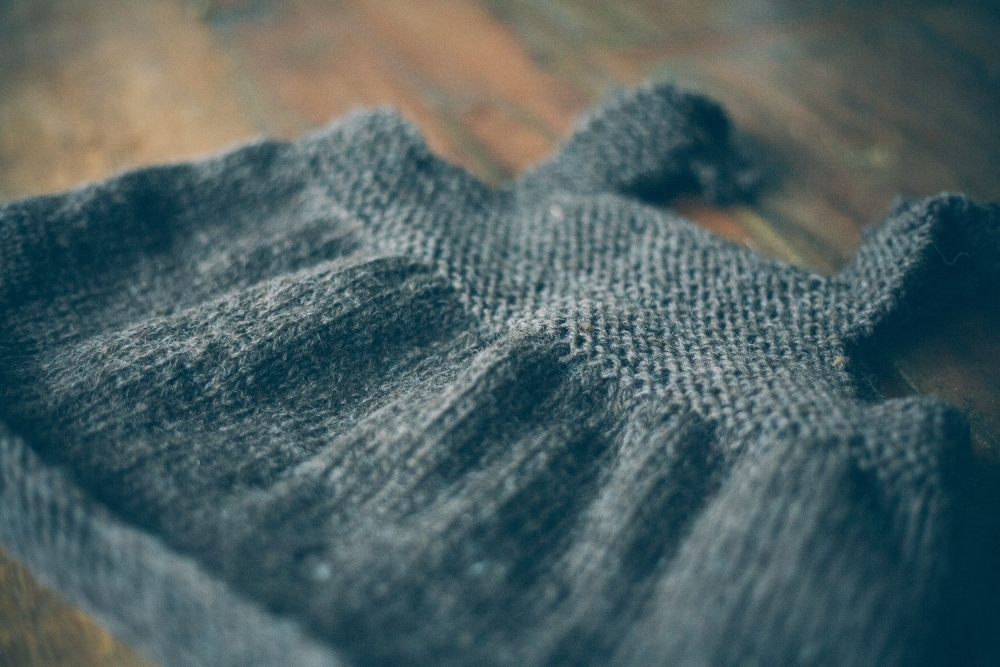 The pattern is the Tea Party Top in size 24 months, worked in Lion Brand's Fishermen's Wool, nature brown. I shortened the pattern in an effort to keep it within the half a skein I had left (but of course I ended up running out and having to buy another skein anyways). If I ever make it again, I'll follow the advice of a commenter who recommended lengthening the garter stitch at the bottom to prevent the hem from rolling so much.
Now - adorable baby will model for you. . .