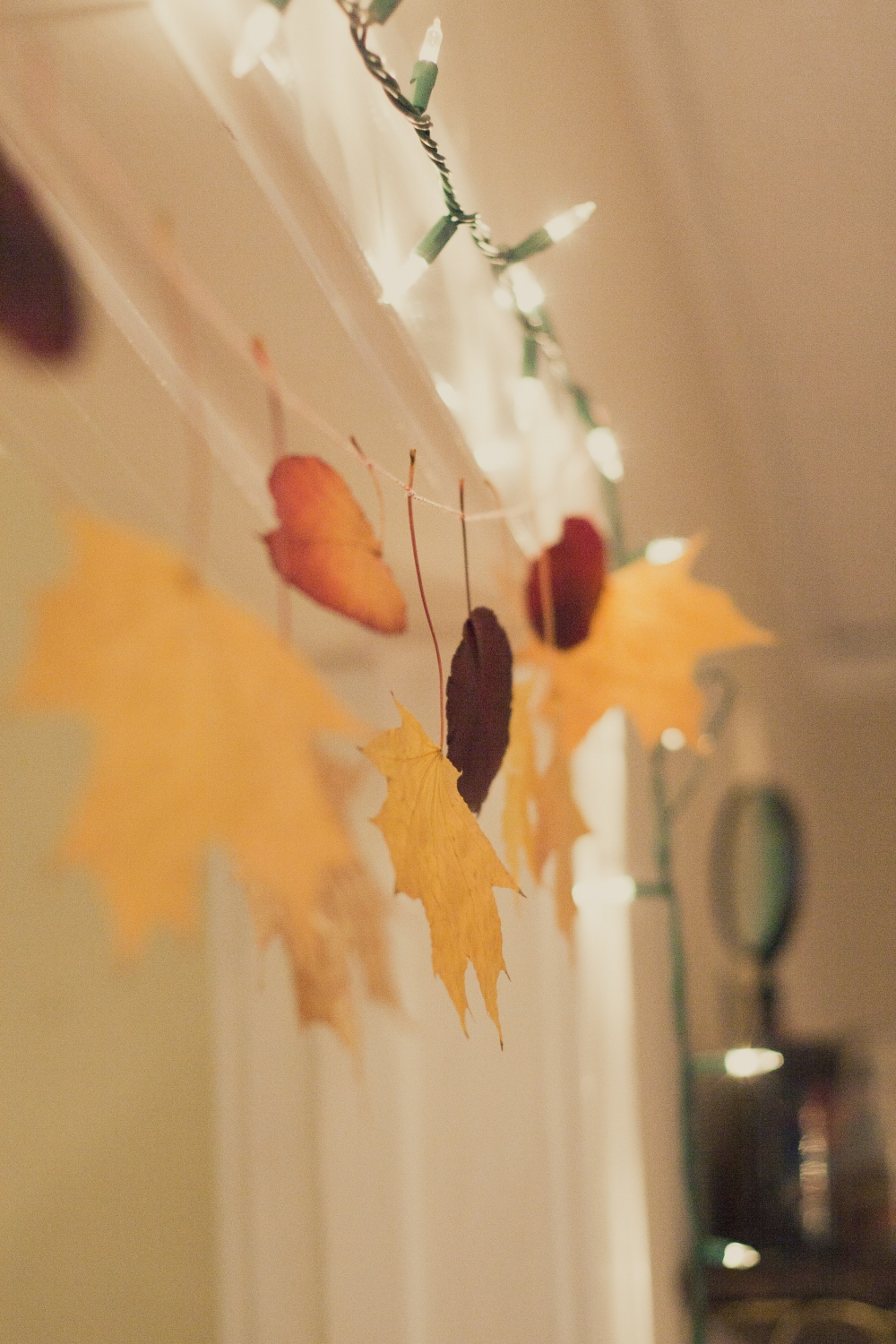 This project is fun, fast, festive, and frugal (I know, I know. . . I couldn't help myself). Ironing your leaves will simultaneously evaporate any moisture and press them flat, which will keep them preserved for quite a while.
Step 1: gather your leaves. I'm partial to maple.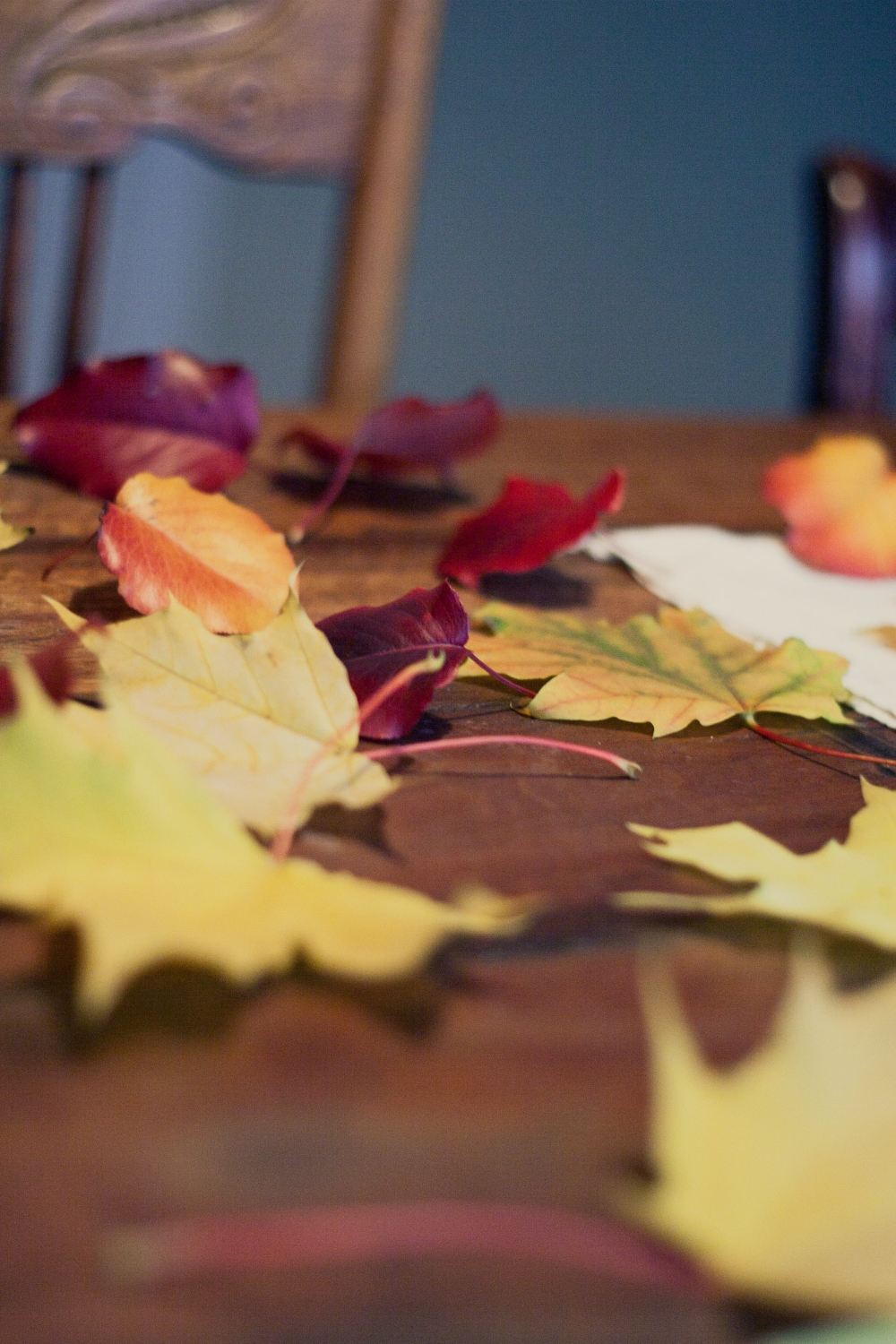 Step 2: place leaf face down between two peices of thin cloth like muslin. Dish towels would also work.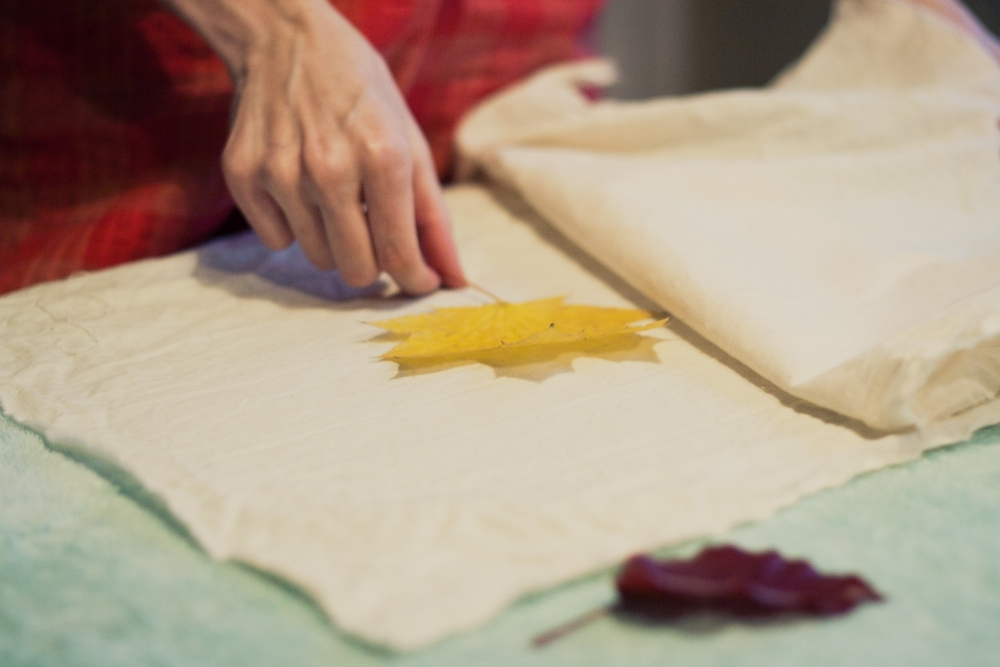 Step 3: press with a hot, dry iron until the leaves are stiff and dry. Check periodically to prevent burning. I love this part, it smells like a candle inside a jack-o-lantern.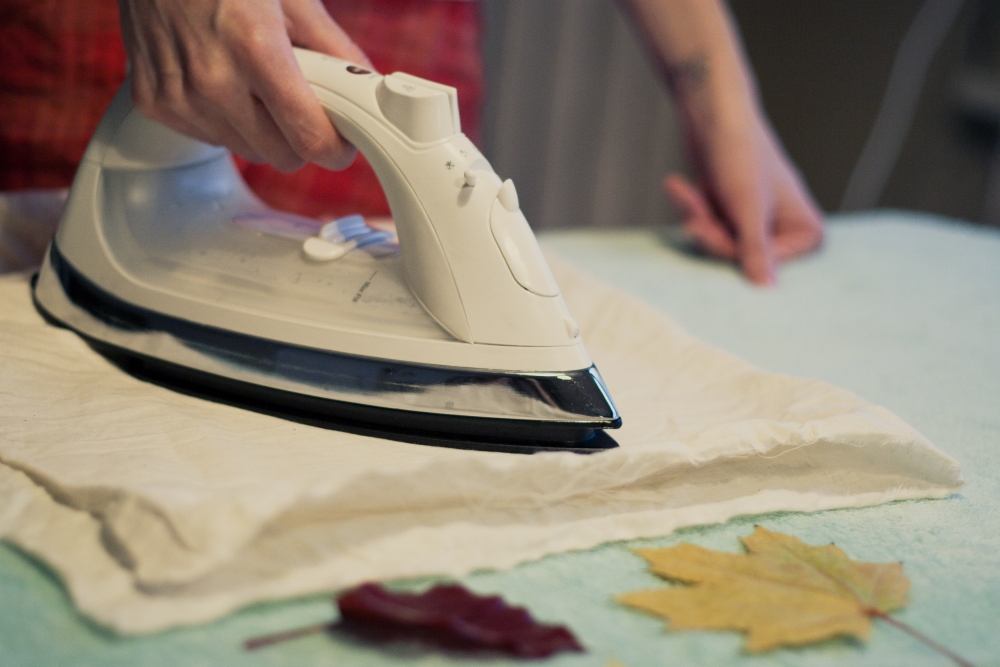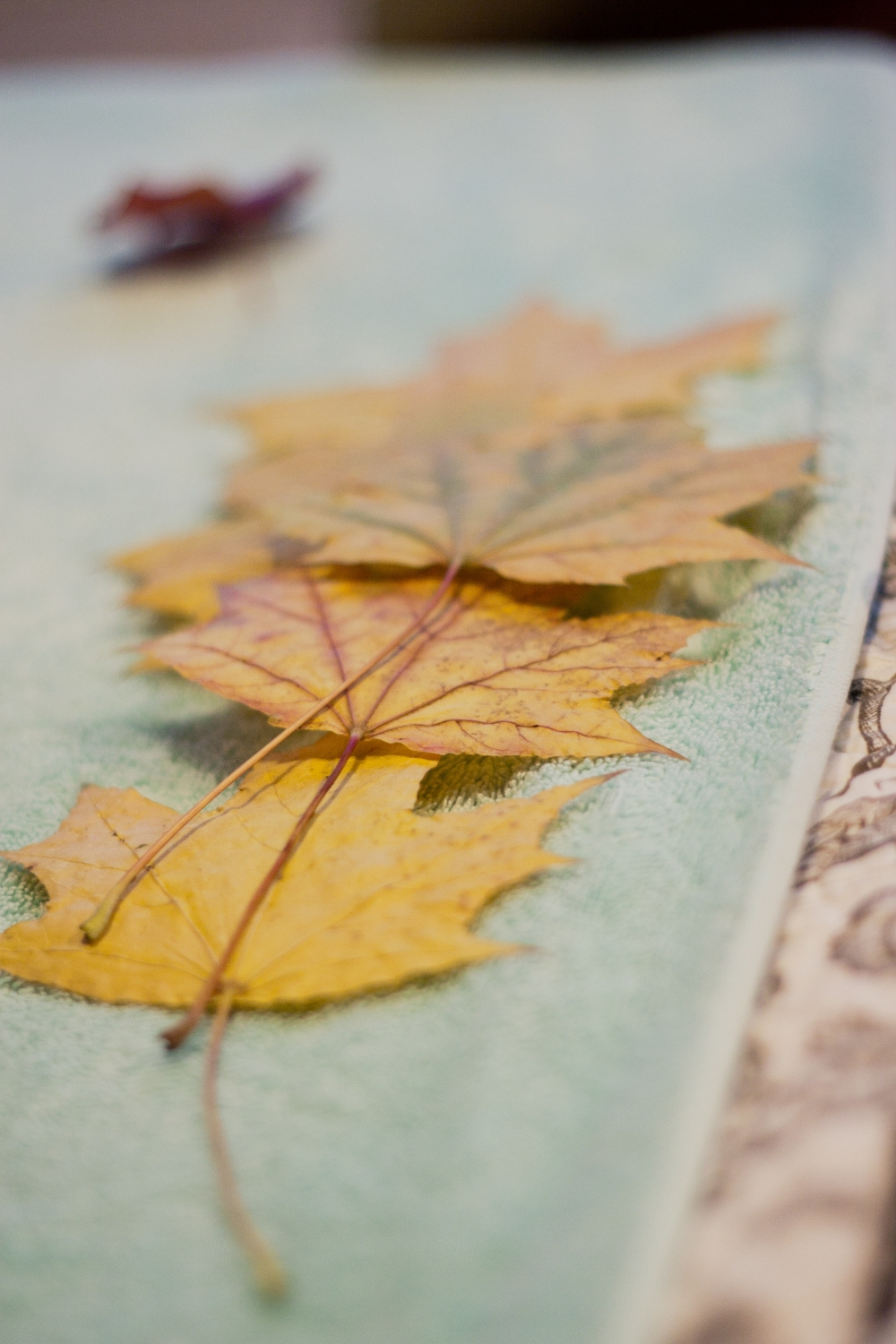 Step 4: admire cute baby in her bears jersey!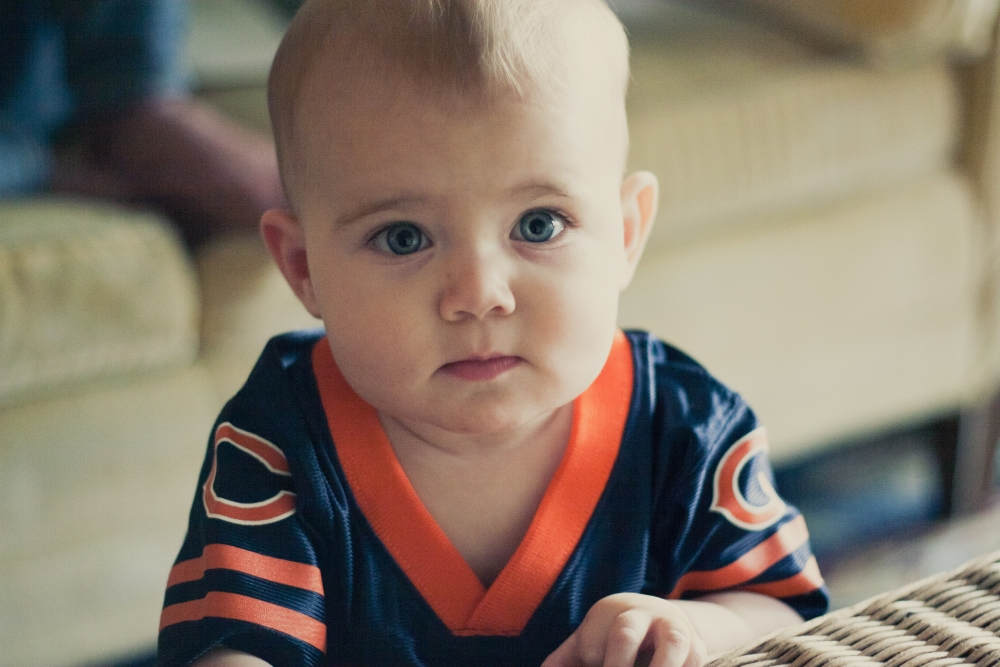 Step 5: use twine, such as this baker's twine, or yarn or hemp to tie the leaves by their stems at about 4 inches apart.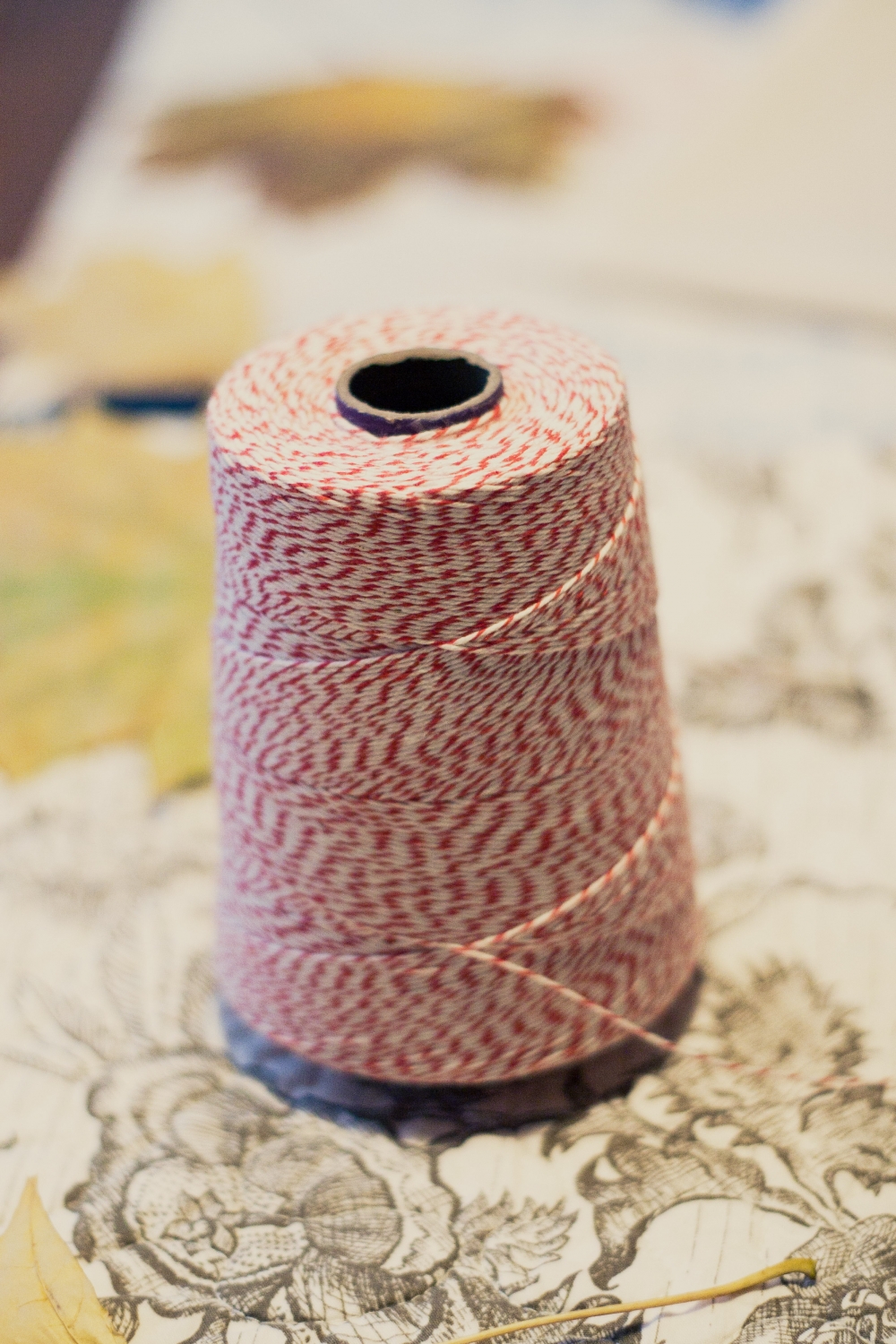 * Tip for doing so: gather excess twine by wrapping around three fingers, sliding off, and pinching and twisting in the middle. Then make a big open knot, slide the knot to where you want it as you cinch it down, and place the leaf stem inside right before you pull it tight.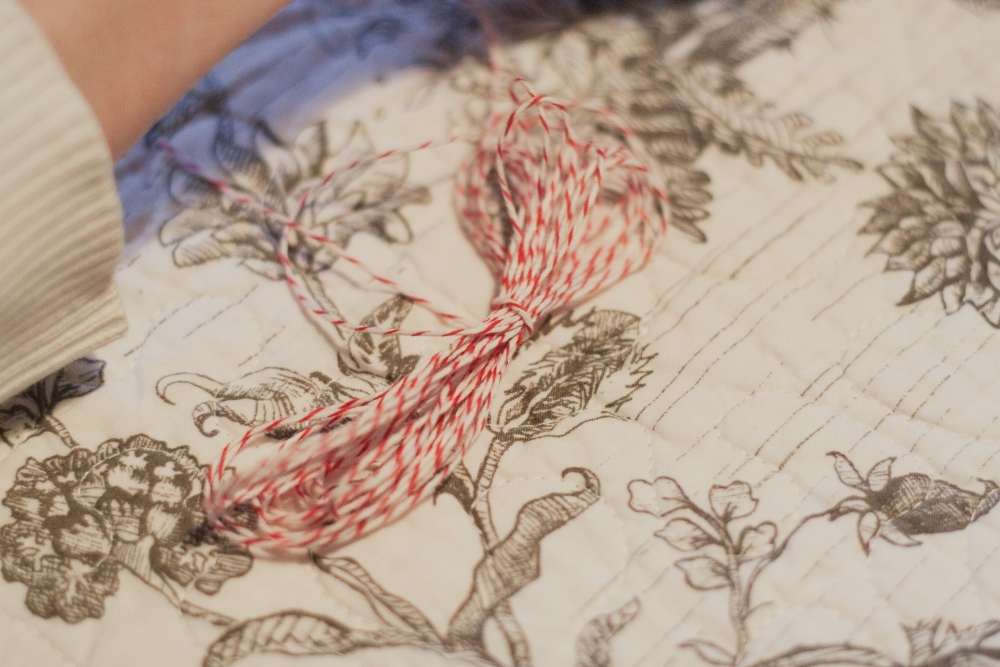 Step 6: hang and enjoy!