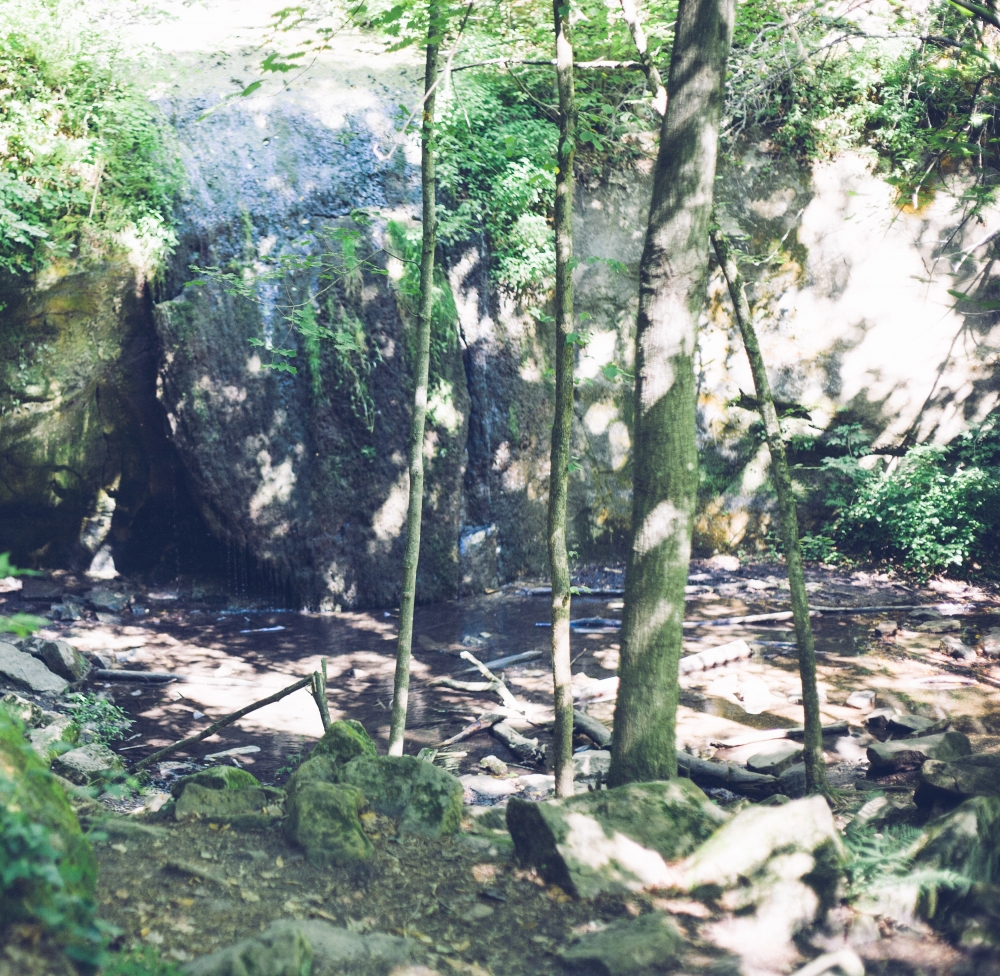 Welcome to summer vacation 2012 - part one. We started the vacation in Governor Dodge state park in Wisconsin, and spent three days there with my parents and my sister, her husband, and two kids. We went there all the time when I was a kid, but I hadn't been there in probably close to a decade. We hiked Stephen's Falls (which wasn't very fall-y, thanks to the drought). . .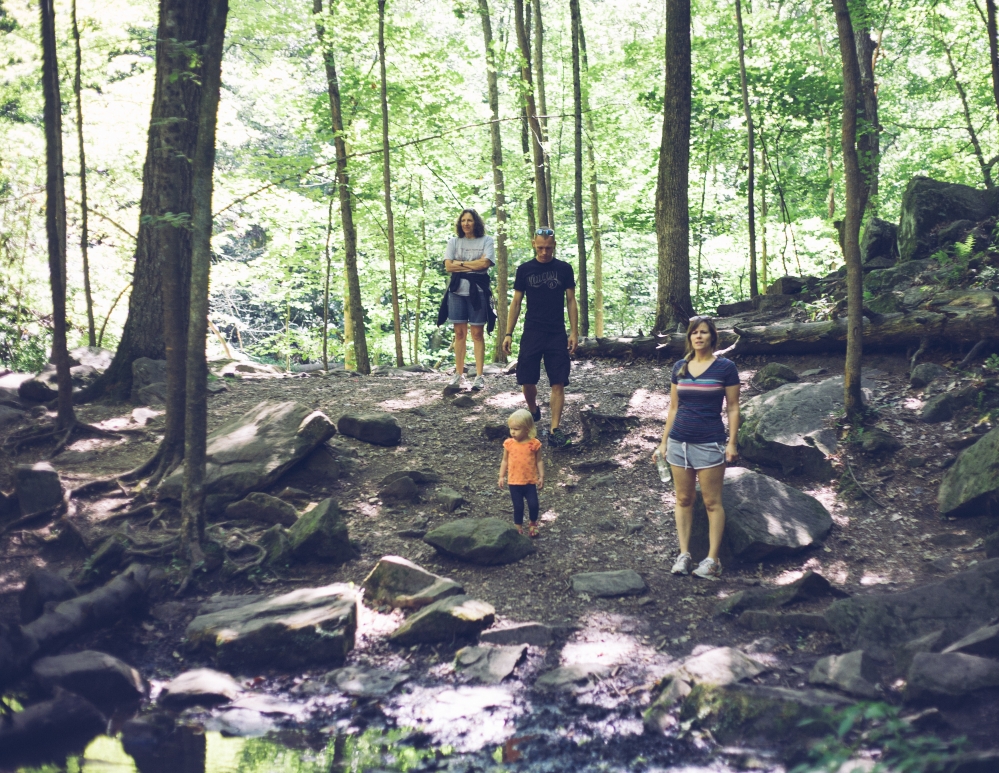 (can someone say band cover photo?)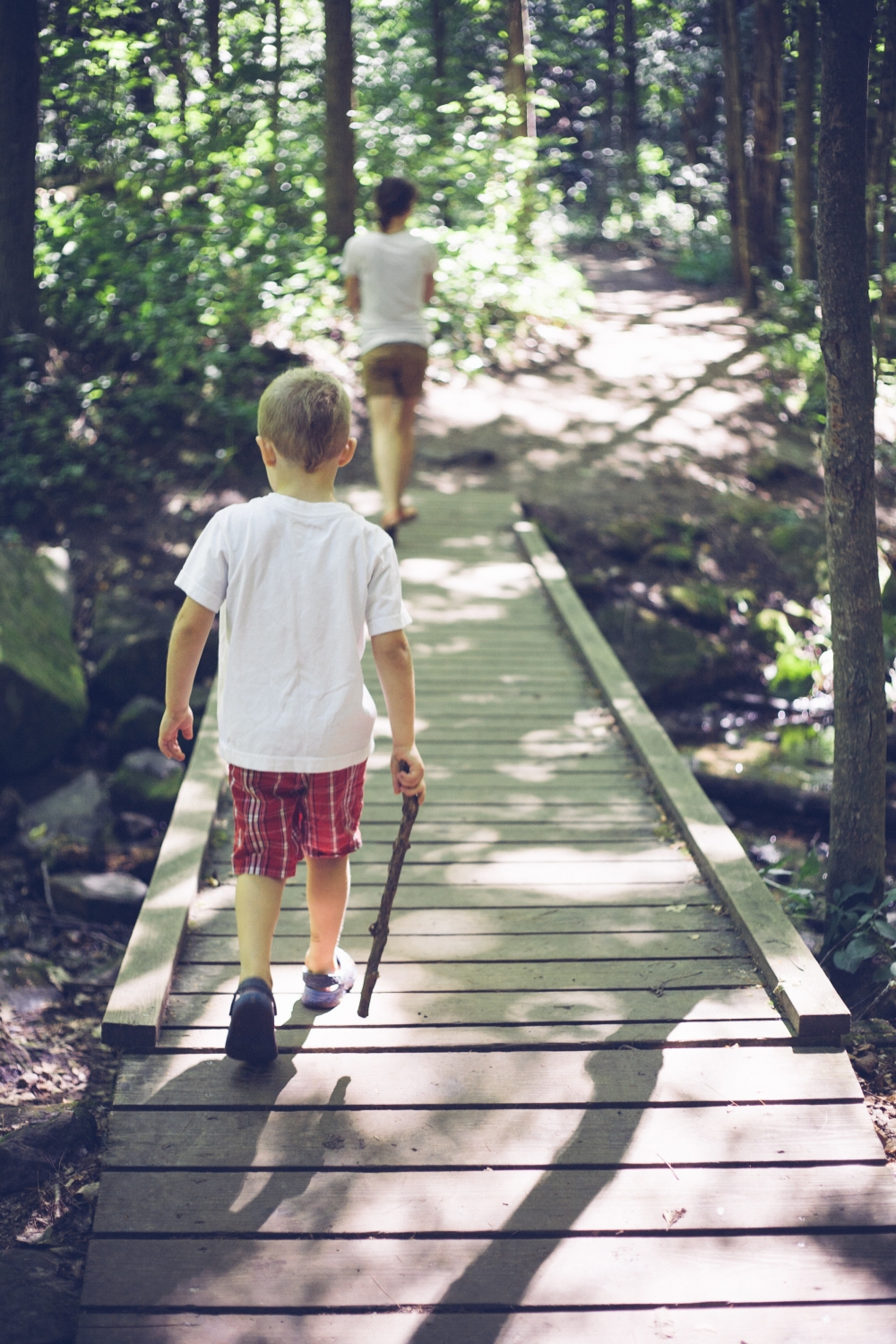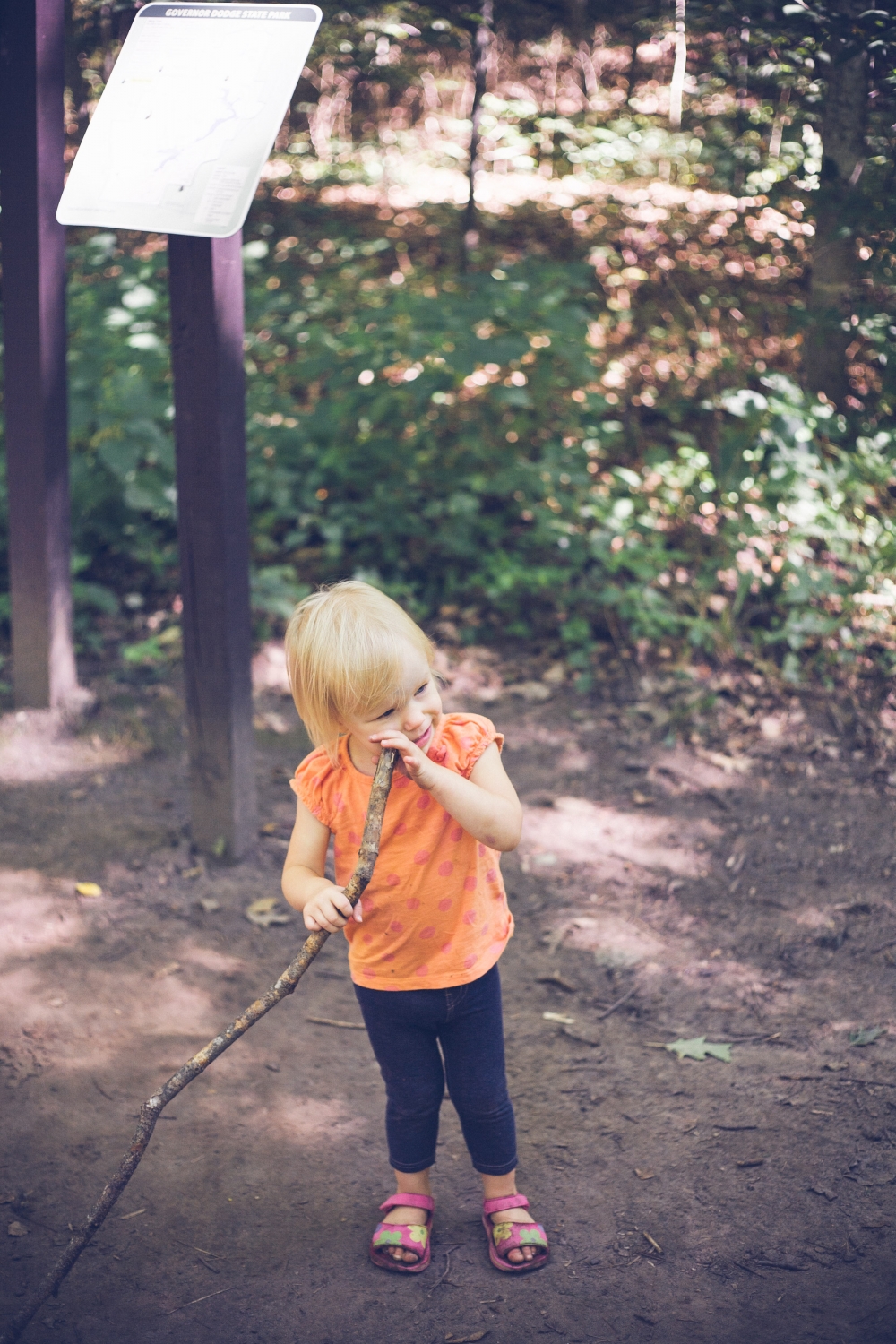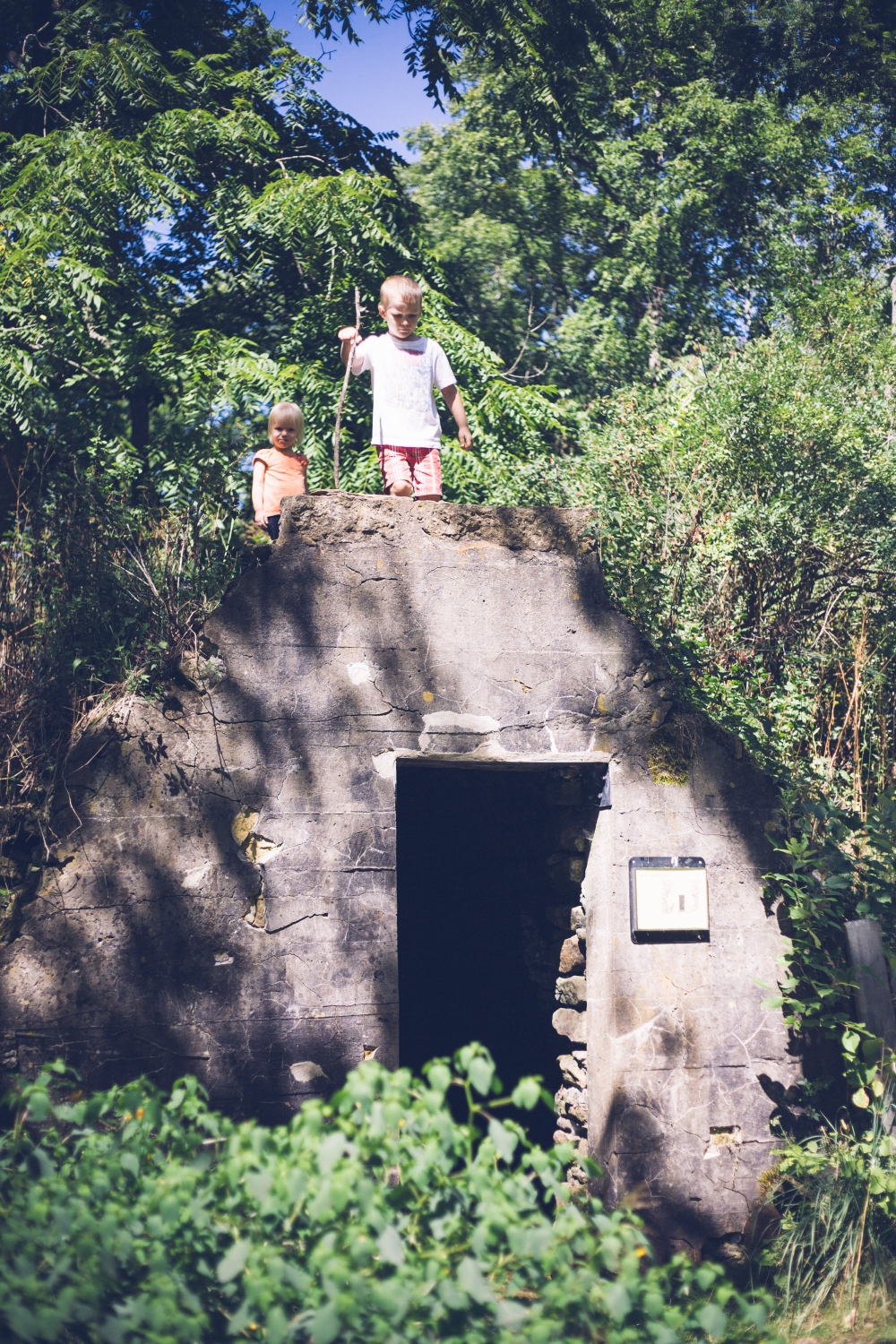 Stephen's Falls is the old farm property of the Stephen's family, and one of my favorite parts of that hike is visiting the old "refrigerator" built into the side of a hill. An underground spring bubbles up and the whole floor is water with a few stepping stones and an area sectioned off to safely store perishables in the icy water.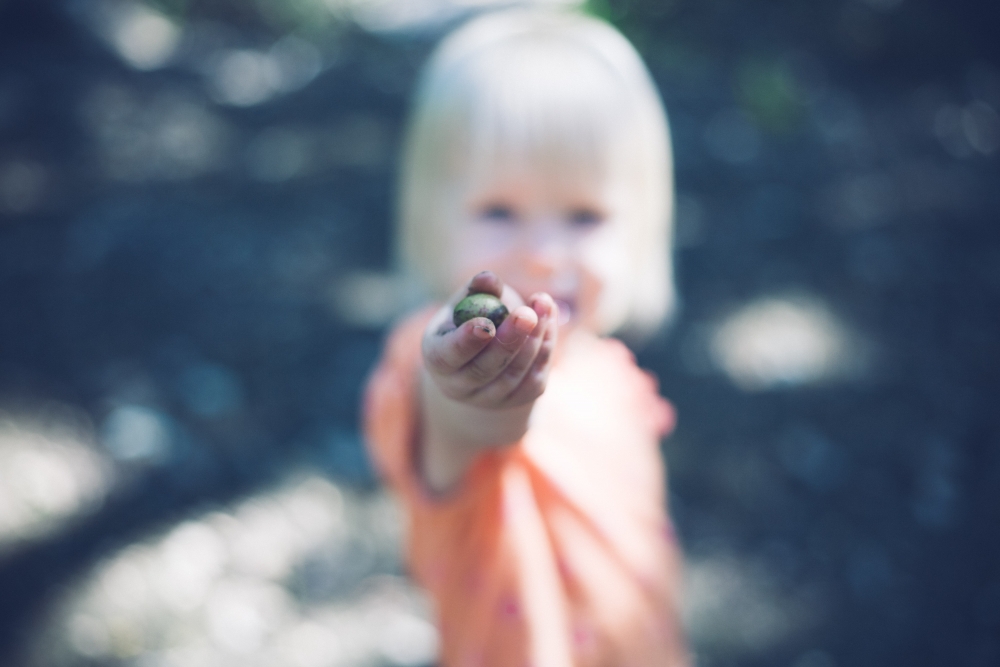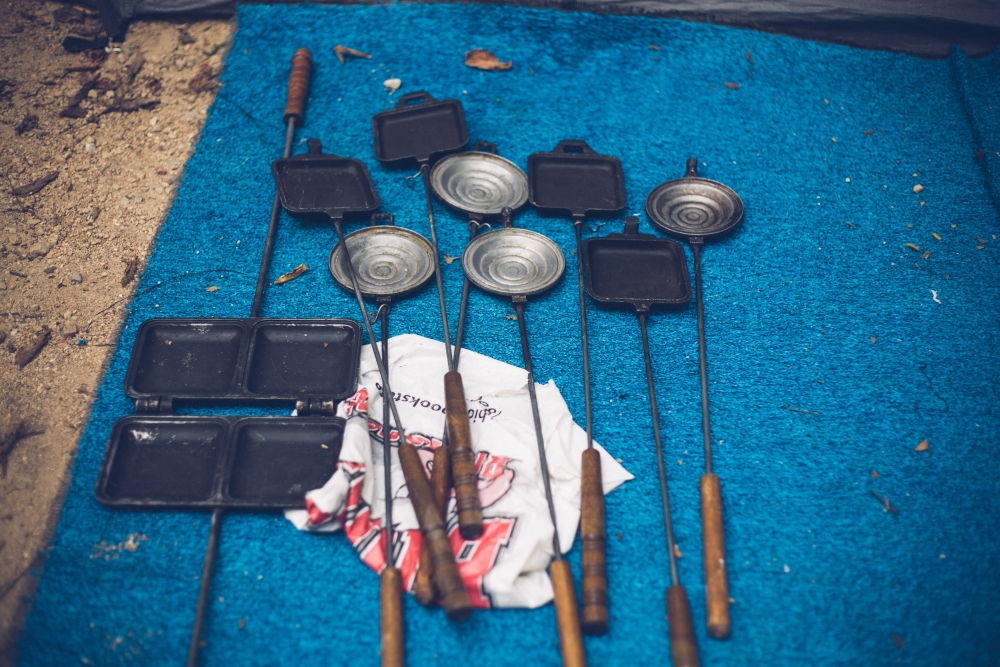 And when we weren't hiking, we were eating. Have you ever used pudgy-pie-makers? Alan grew up camping with these exact pie-makers. The idea is to sandwhich delicious ingredients (either sweet or savory) between two slices of bread or some sort of dough, butter liberally, and fry up over the fire.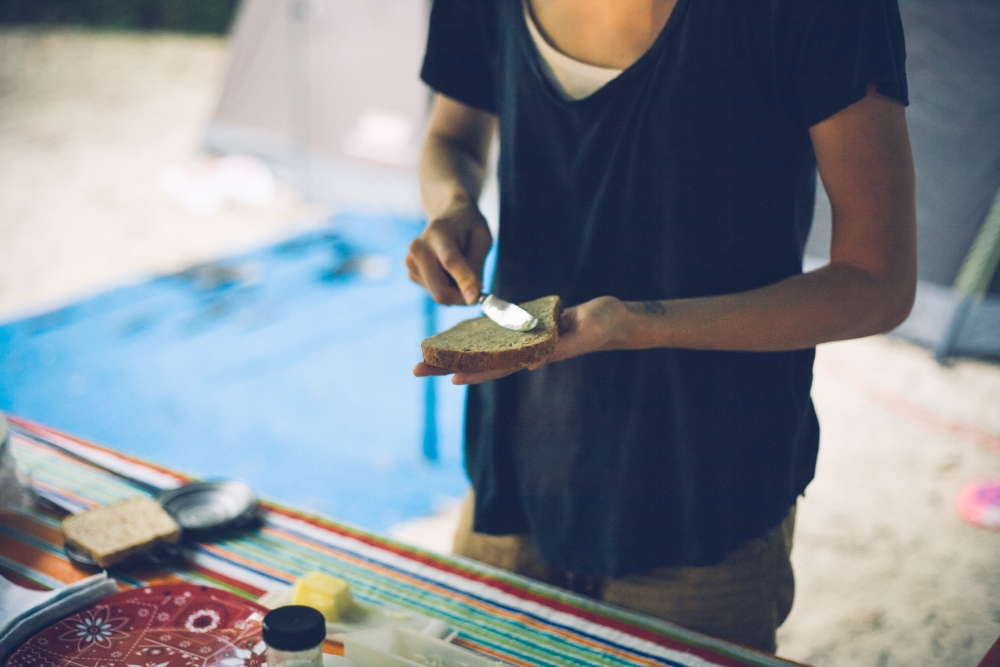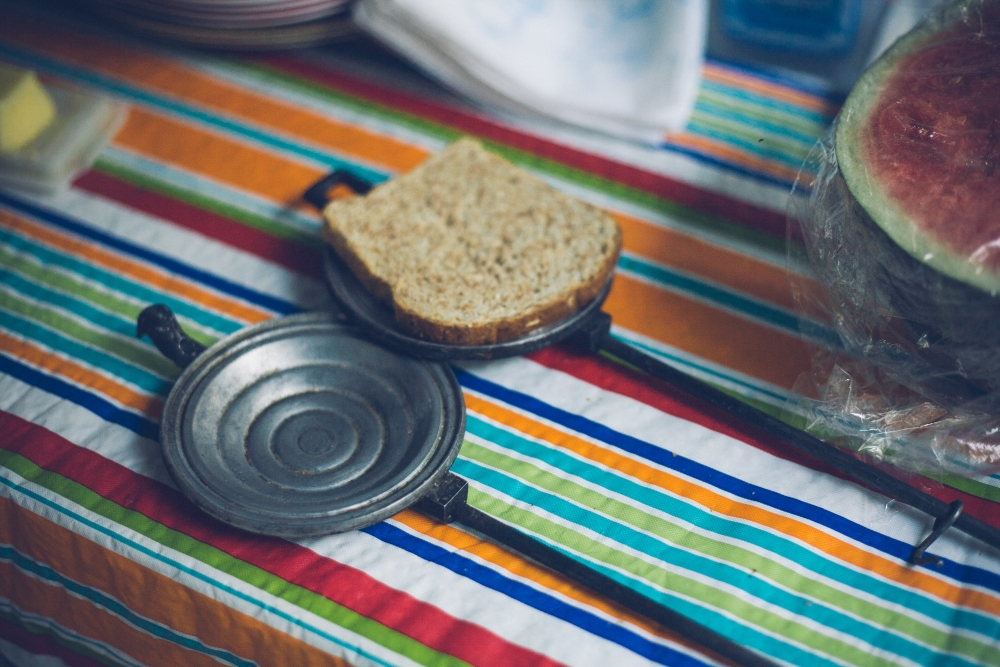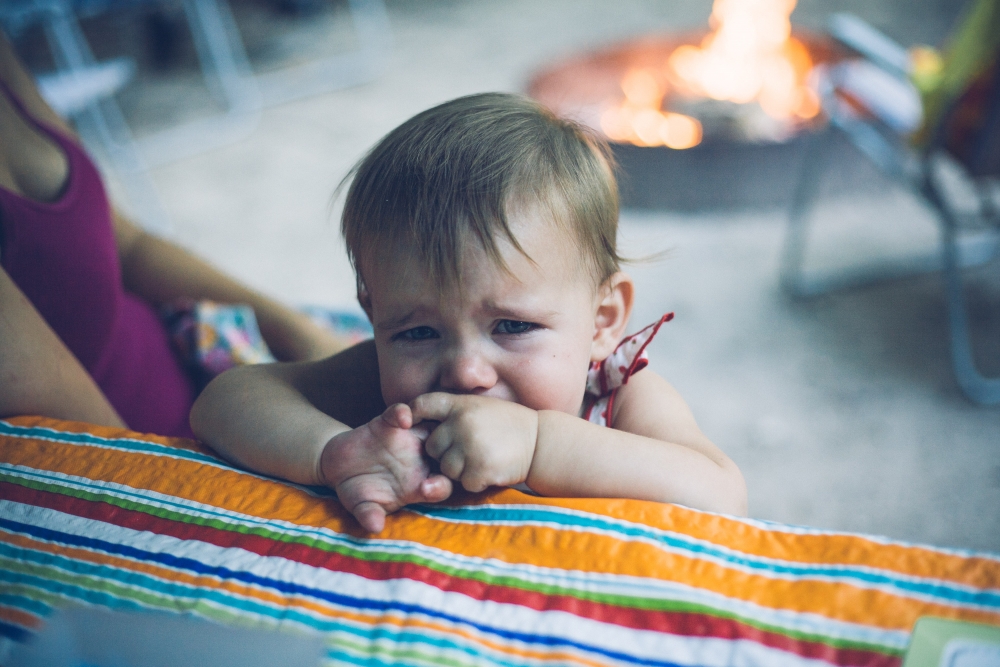 Hungry baby is hungry. Fear not hungry baby. . .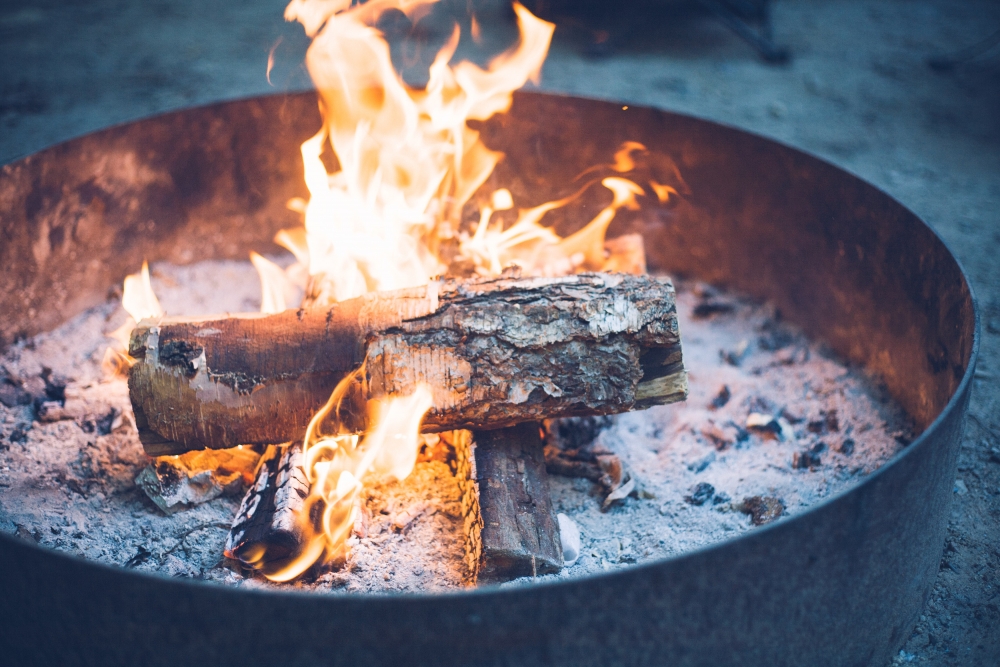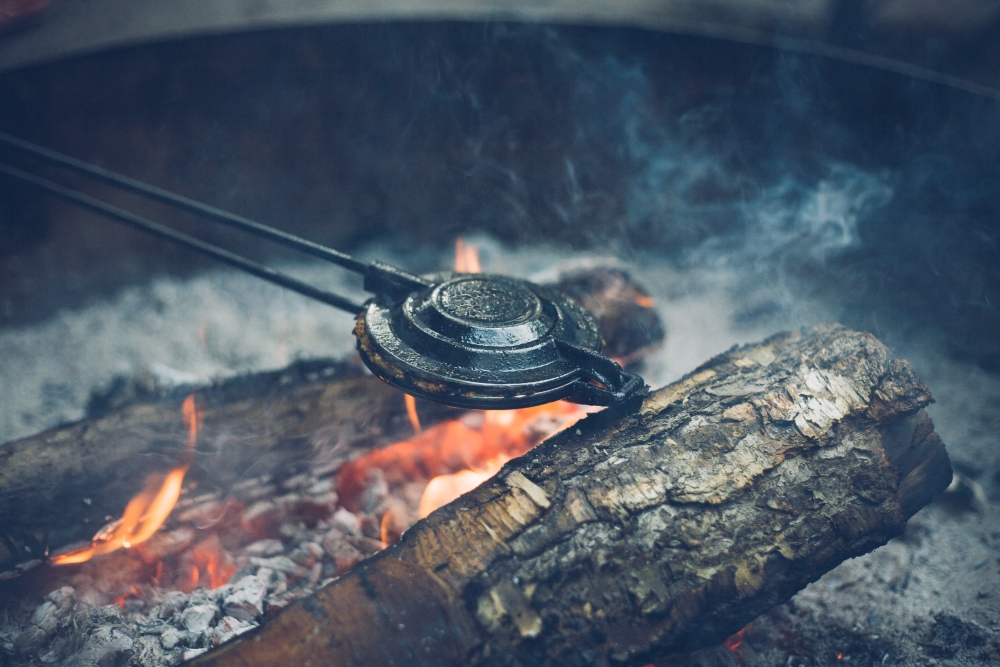 food is on the way. And for now we'll end on this note. . .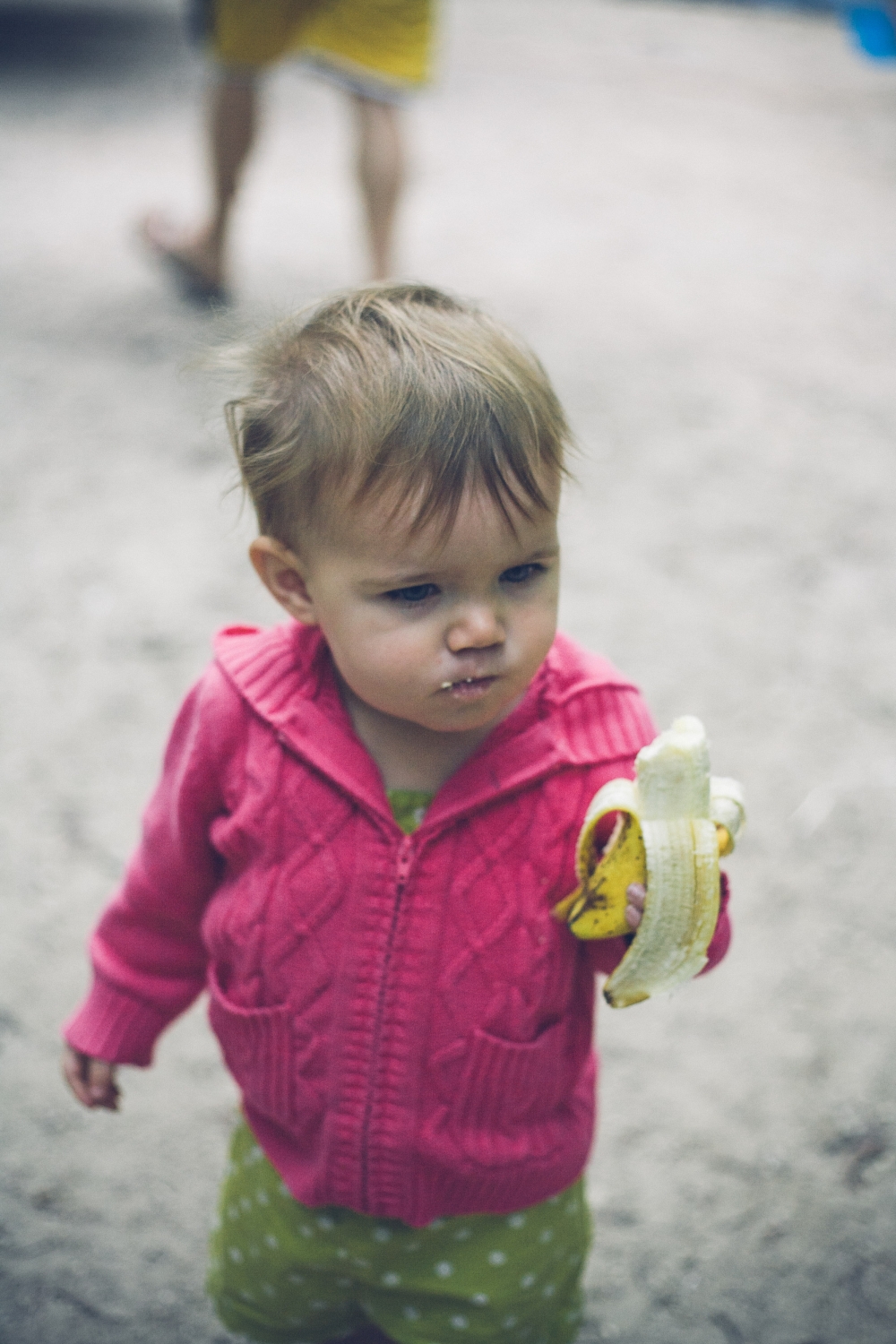 early morning camping-haired banana baby.
Stay tuned for part two - Door County, coming soon!