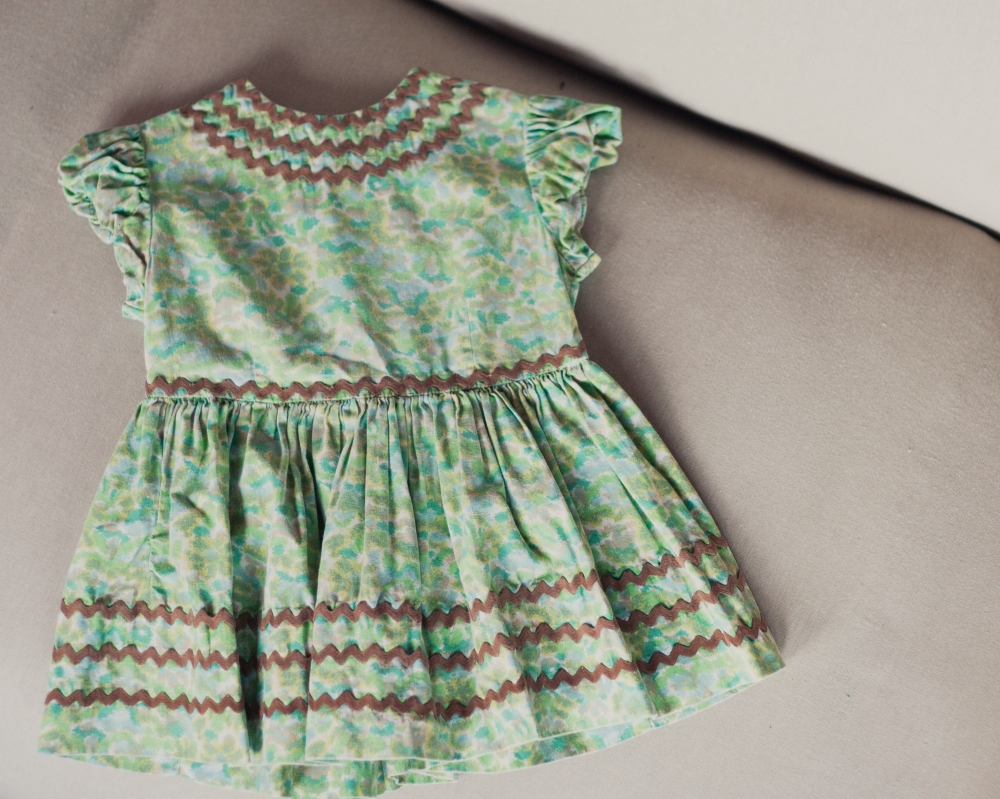 Indigo's adorable party dress was an early birthday present from her Nana Miller! She picked it up at Donna's Dress Shop, a vintage clothing store in Kansas City, MO, where Kate's (my sister-in-law-ish? What do you call your brother-in-law's wife?) parents recently moved. They all went down there for a visit over the holidays. I'm pretty jealous that they had the opportunity to visit that shop, because it looks awesome! They hand stamp their bags, which I love. It's such a creative way to add a small, handmade touch to each purchase.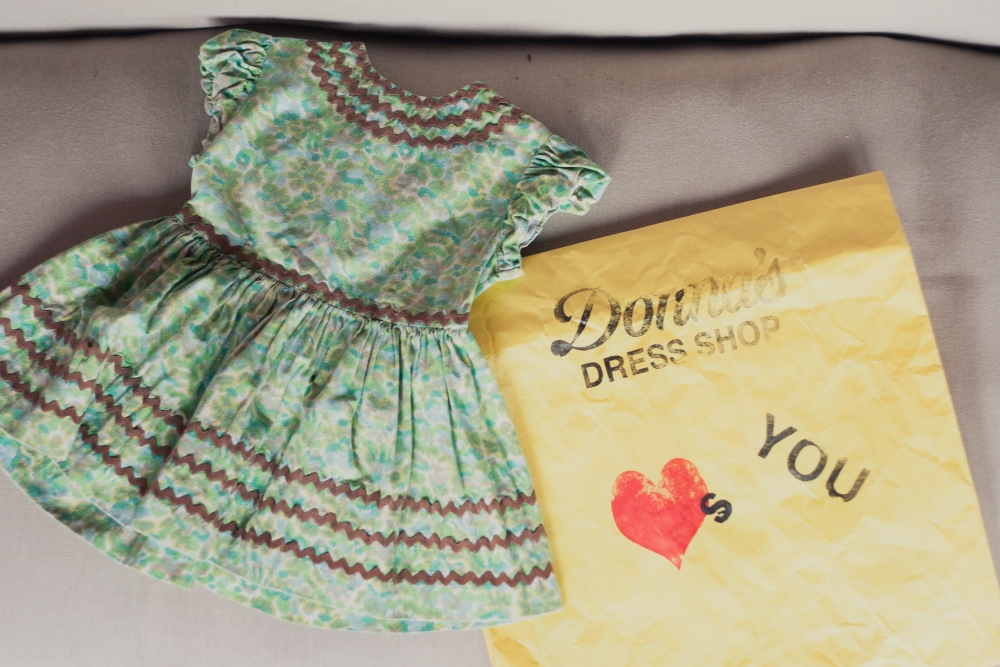 And the dress, I just cannot get over it. Handmade vintage always astounds me, mostly because of how abundant it is, and the pieces are always executed so expertly. Sewing was abviously a much more common skill only decades ago that has largely gone by the wayside, sadly. I think things are starting to trend back in that direction, though, which is exciting.
Anwyays, isn't it adorable? I love the combination of the blues and greens and the brown ric-rac. This dress is perfect as is, I didn't have to do a single thing to it.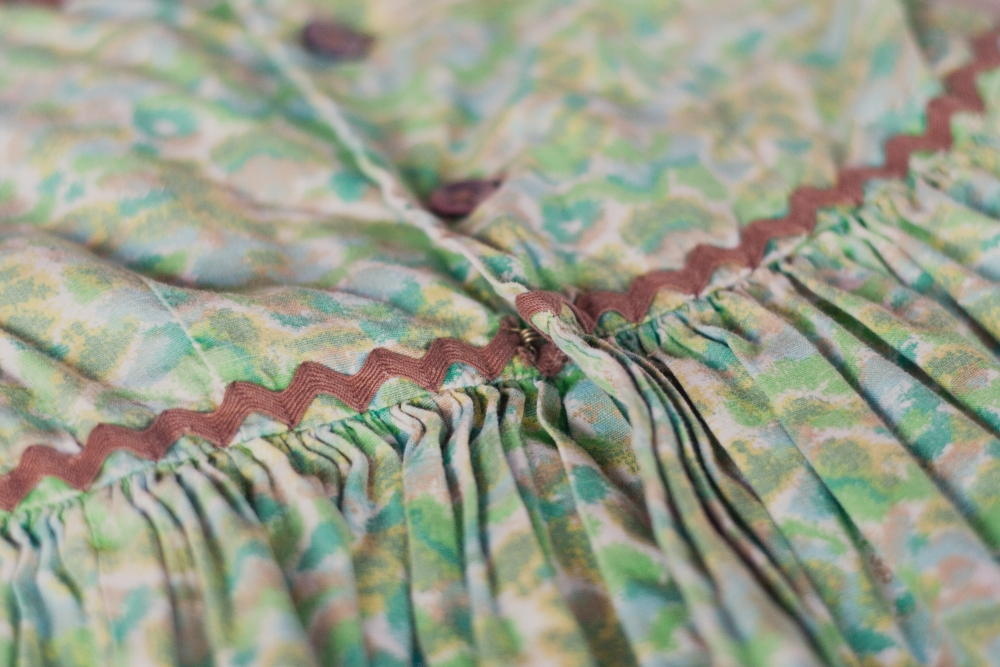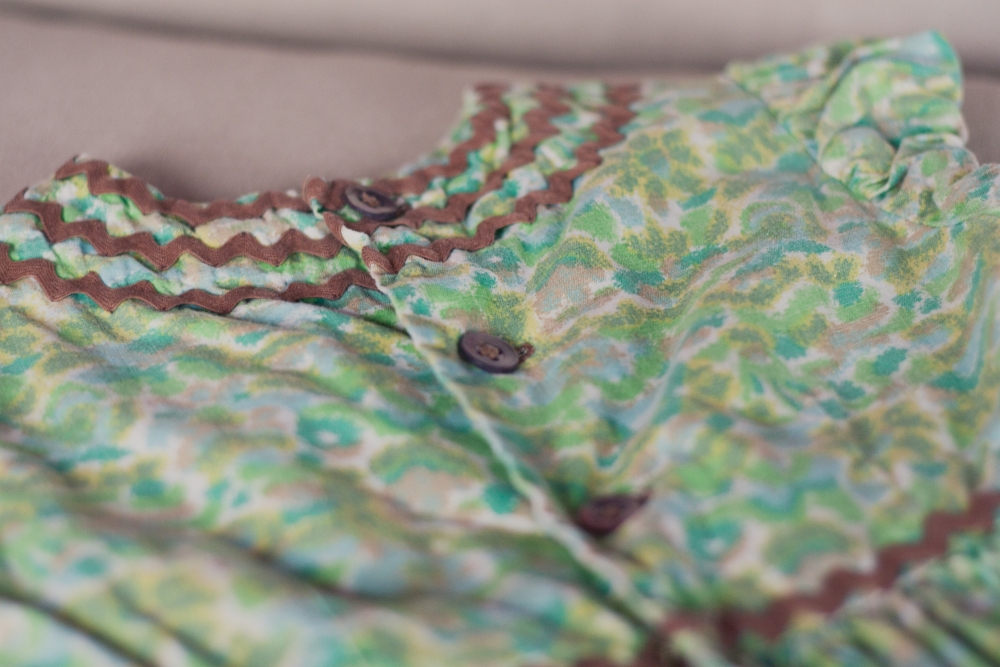 I think I'll pair it with her moccasins (which she is rapidly outgrowing! Nooooooooo!). I think it's safe to say I'm a little jealous of my own daughter's wardrobe. She definitely has more cute clothes than me, haha.