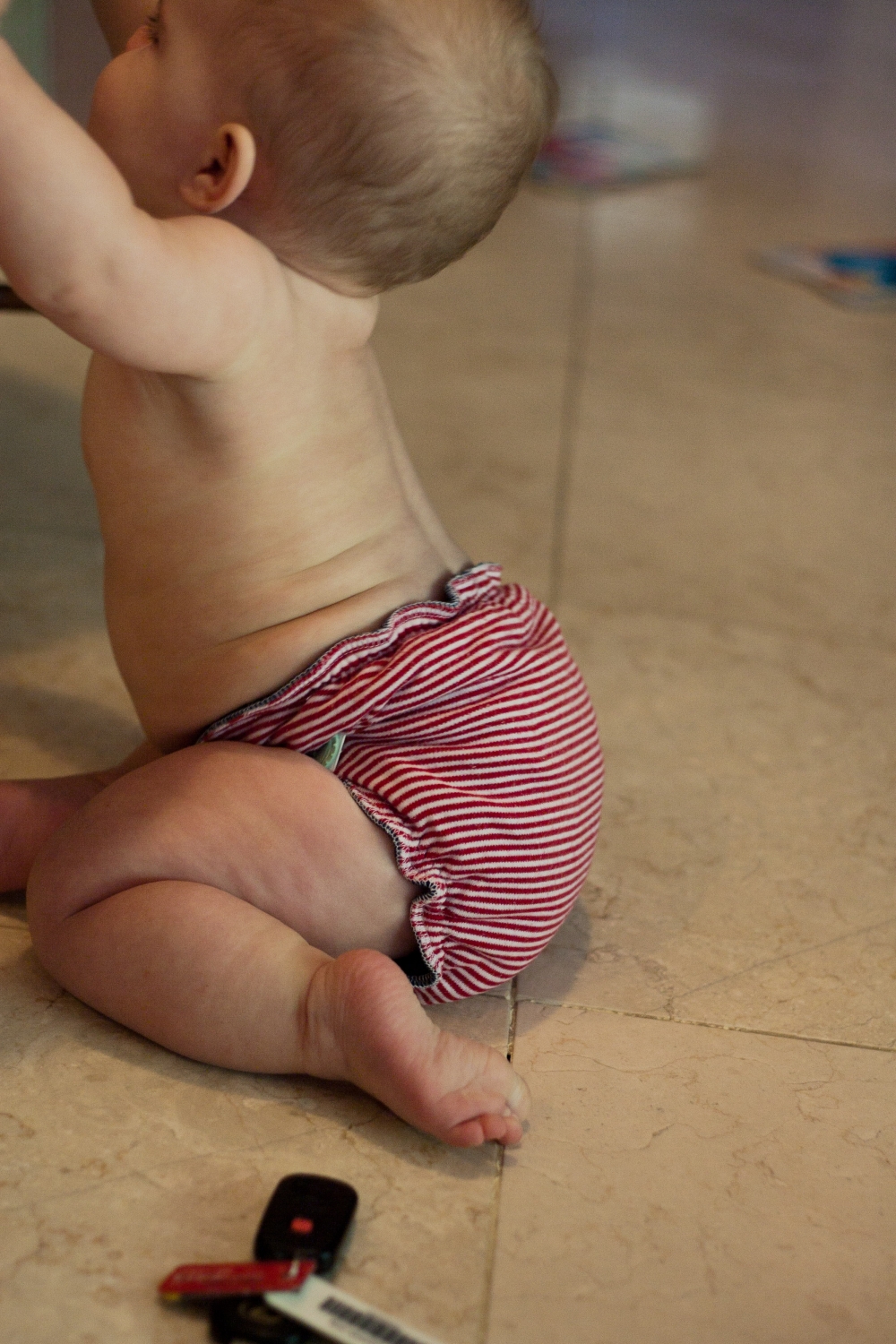 I was getting sort of sick trying to snappi 2 prefolds plus a doubler onto a wriggling Indy every night so I ordered a few fitteds online, but since they were taking forever and a day to get here I decided to try making a couple of fitteds, plus it gave me an excuse to give my new serger a go at a real project. I used some cheap thrifted tshirts, though if I like using them I might invest in something a little schmancier (a little organic cotton velour, perhaps?) I made this one 6 layers thick because its for nighttime, and it turned out THICK. I used the Babyville pattern that Joann's just started carrying, but I think most fitted patterns are about the same. I traced my pattern and then cut with an inch or two of allowance since I'm serging to finish.
I sandwiched 1/4 braided elastic between the layers and attached it with a 3 step zig-zag stitch at the legs and back, though I used a straight stitch on a different fitted, and as long as you are careful to stay straight I think I might prefer that. The zig-zag turned out, I dunno, a little "bulky" or something. Stitch over the end of the elastic several times to tack it down, pull taut and sew using your preferred stitch, and then sew several times over the end to finish off.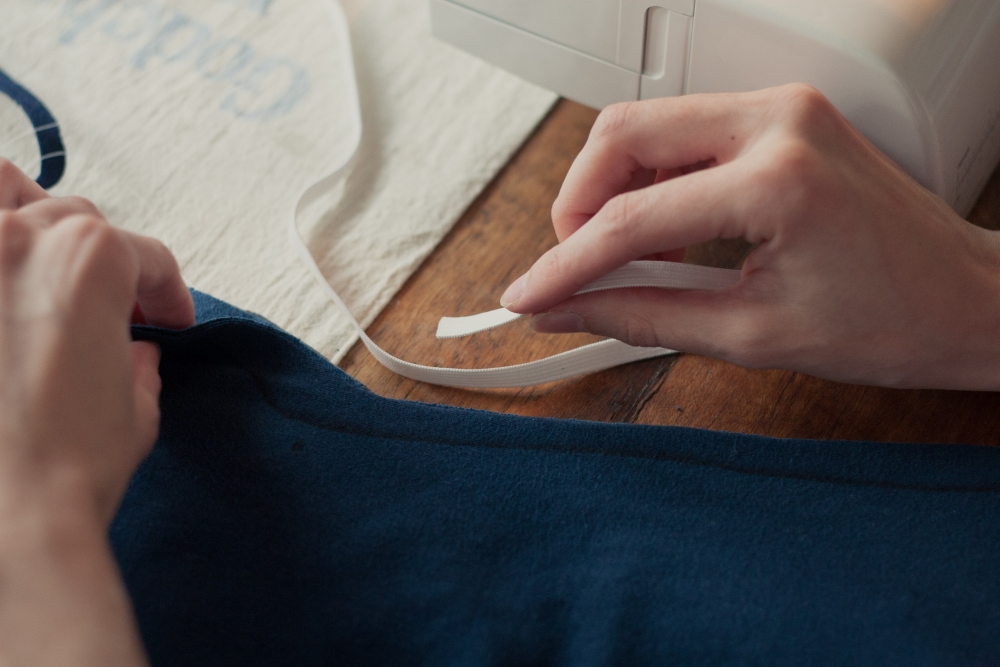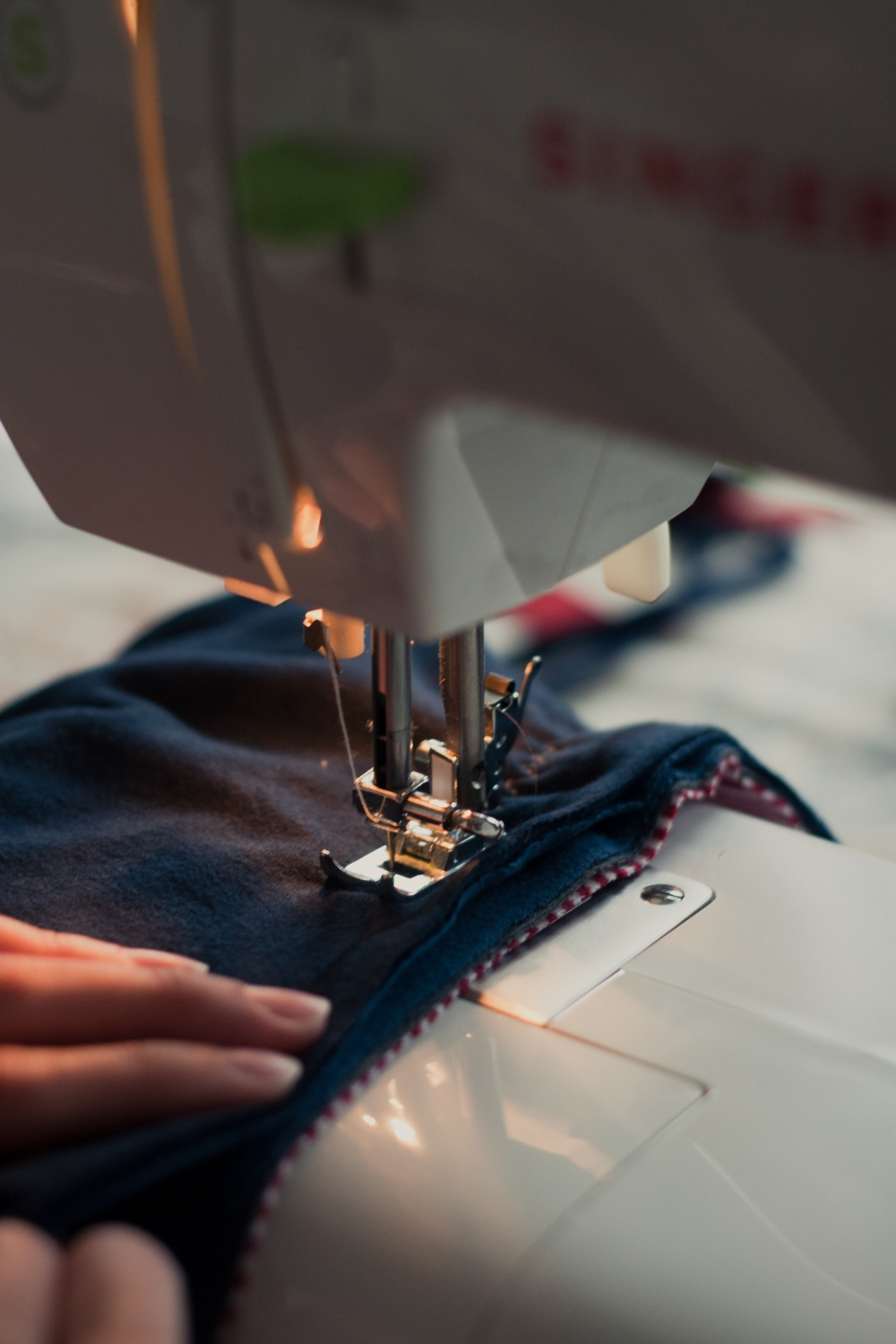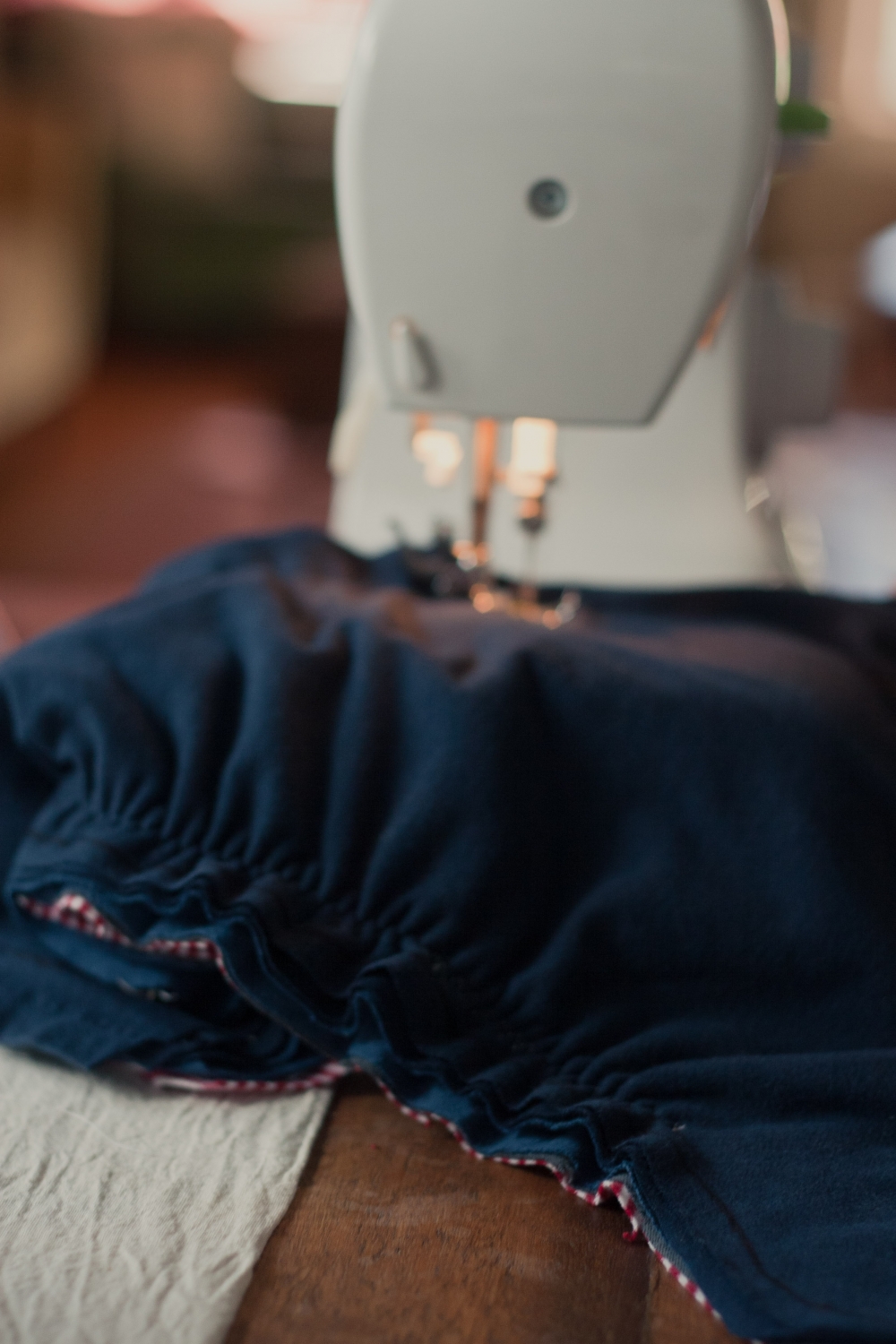 As always. . . a little bit of THIS was going on: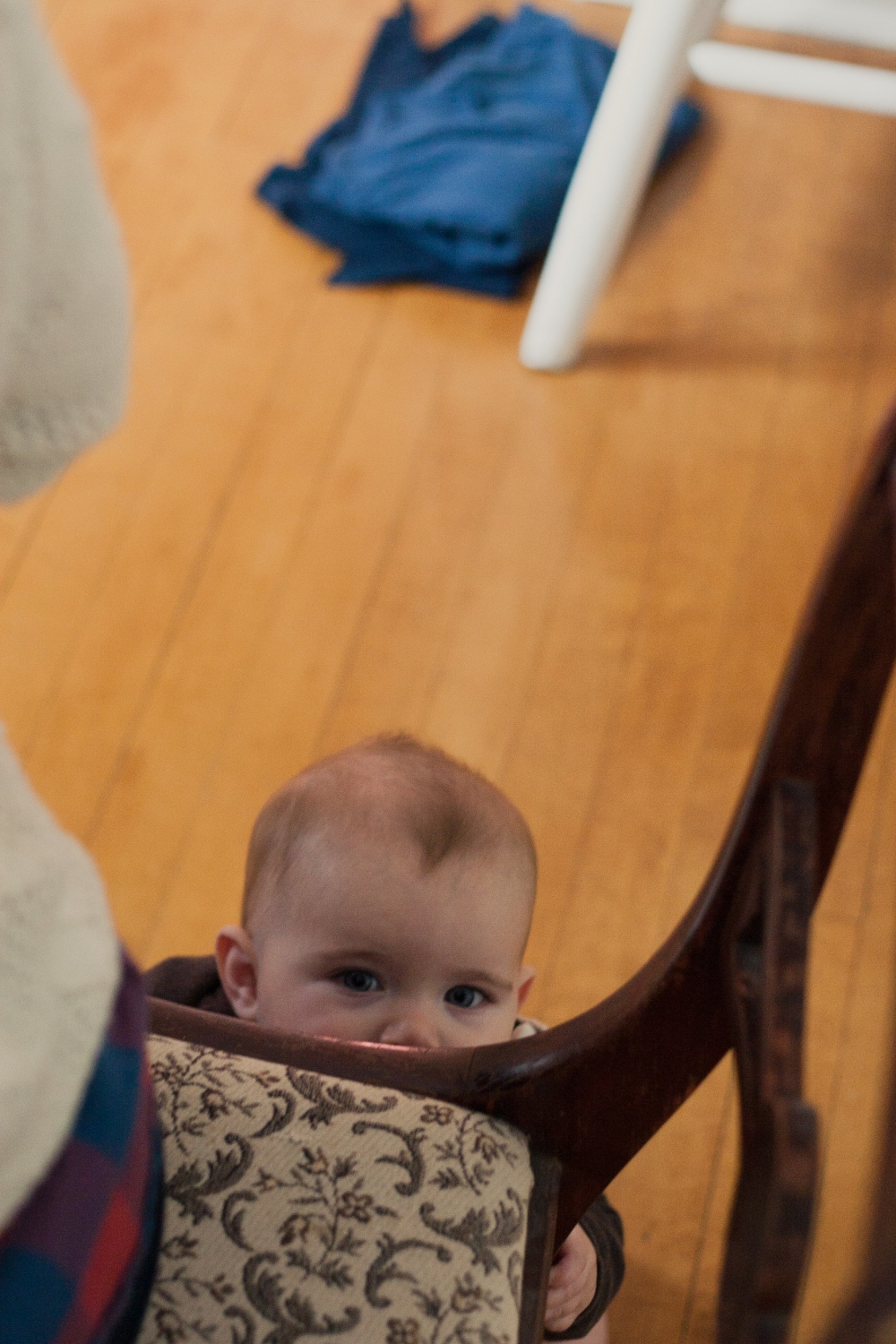 Then I serged to finish off the edges, and traced and serged some inserts as well. I still haven't found a a way of finishing off my serging that I like. I found some tips online but haven't really liked any of them yet. Any suggestions would be greatly appreciated.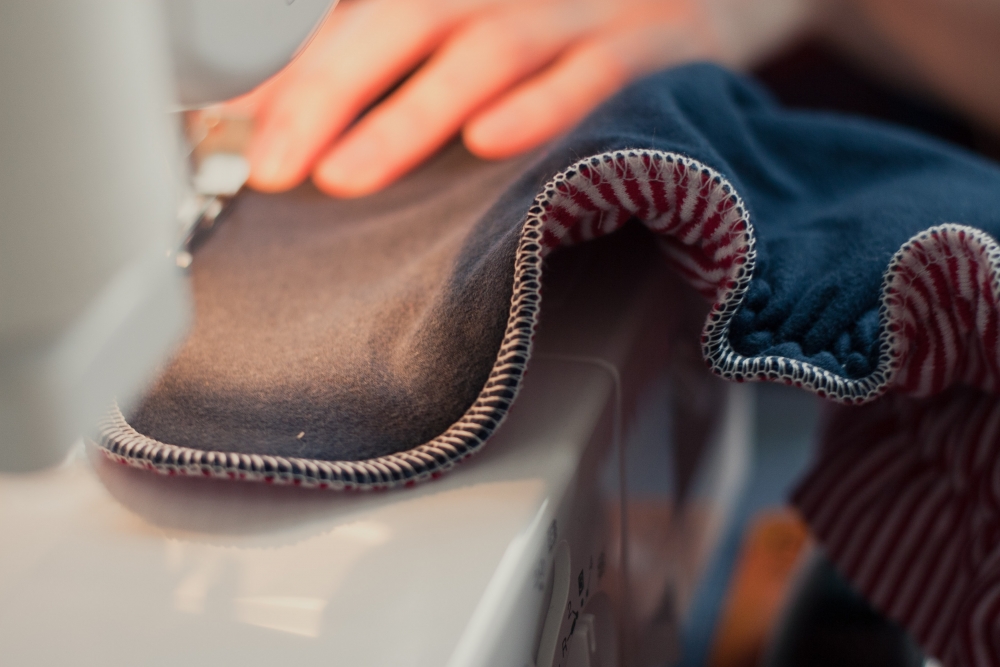 Anyways I turned out pretty well. I planned on using pins to fasten it, but its so thick they won't go through the fabric! I'm using a snappi for now, though it doesn't work that great with jersey. Maybe some snap pliers are in my future?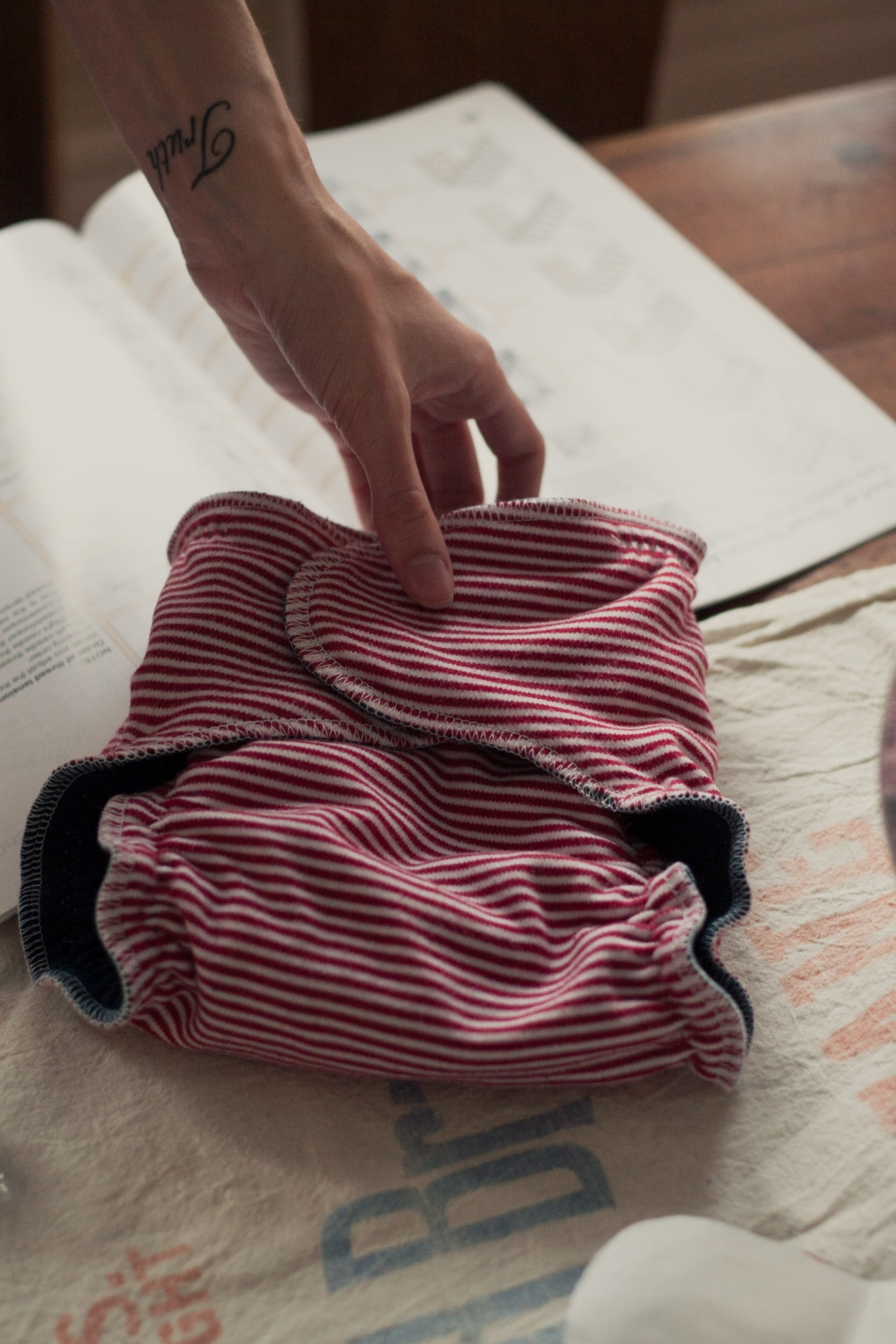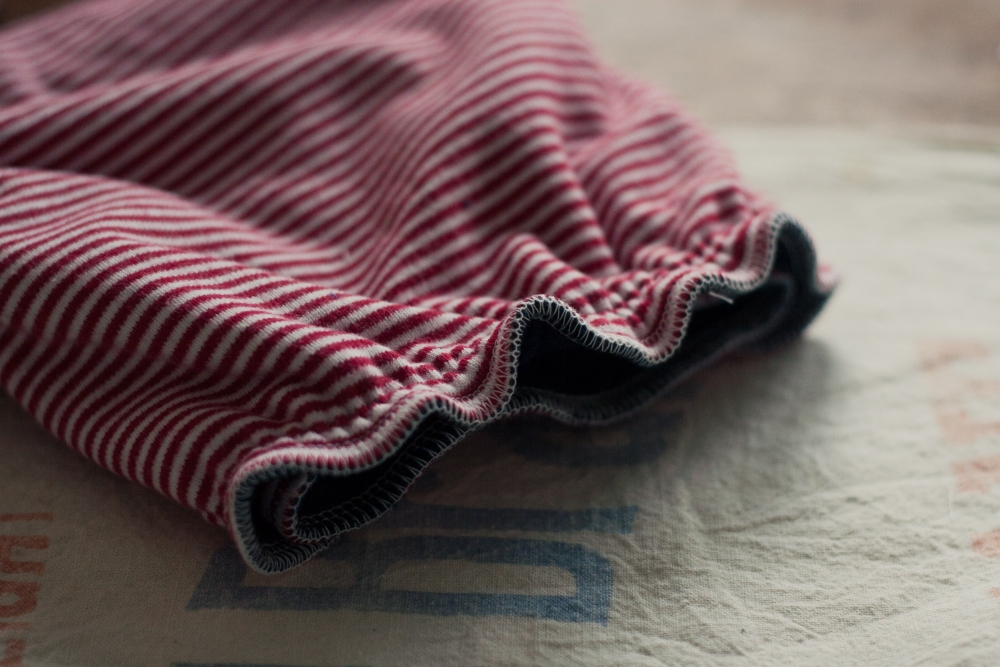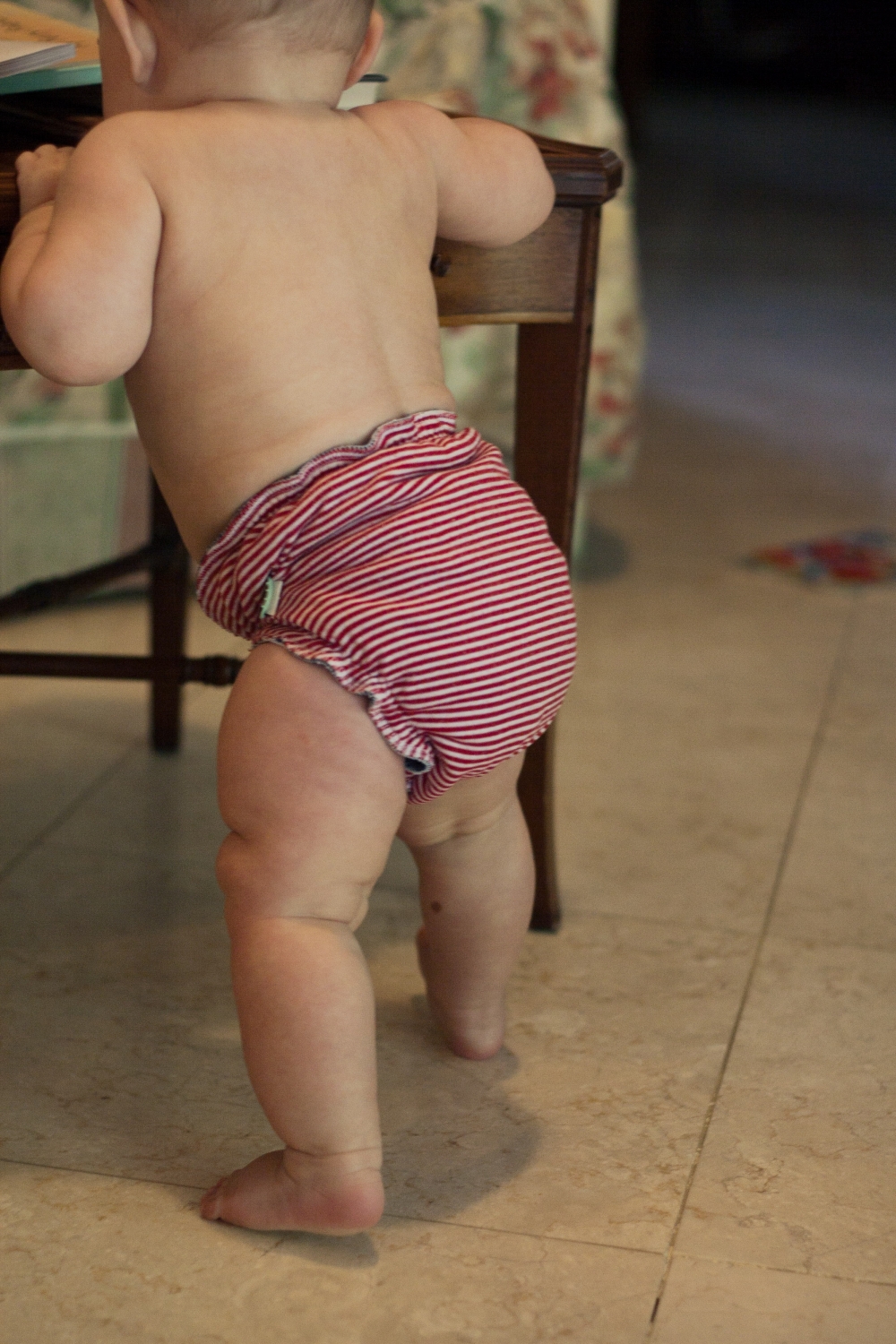 And for your viewing pleasure. . . ROLLS!