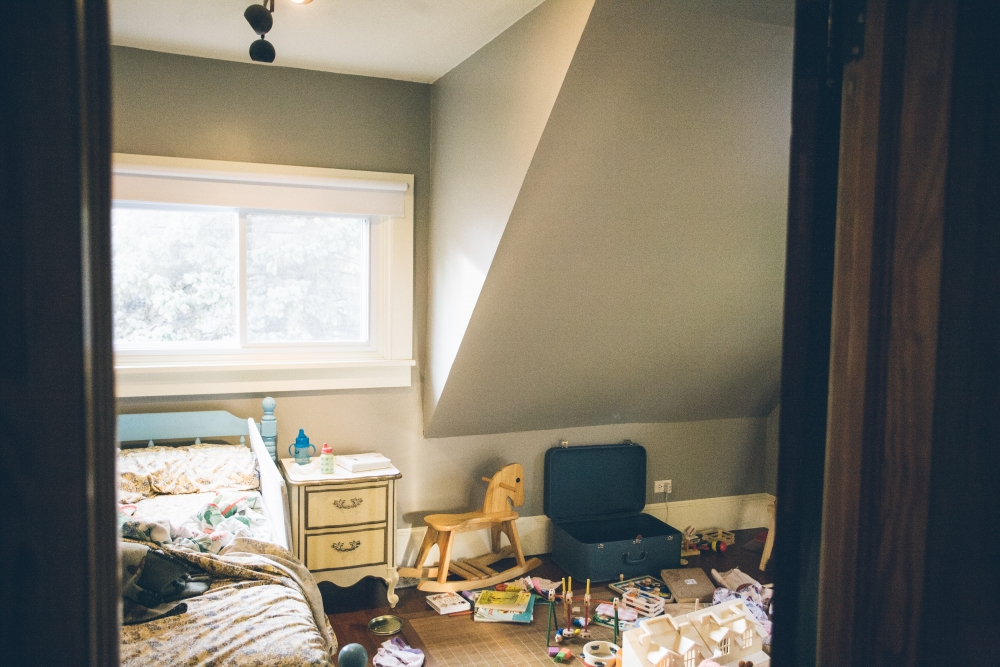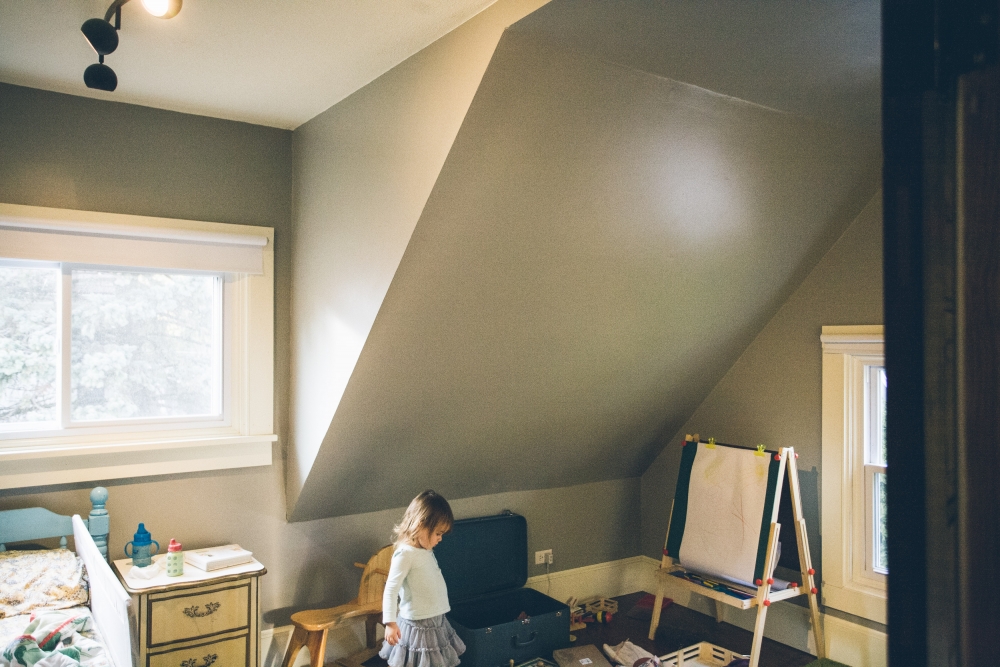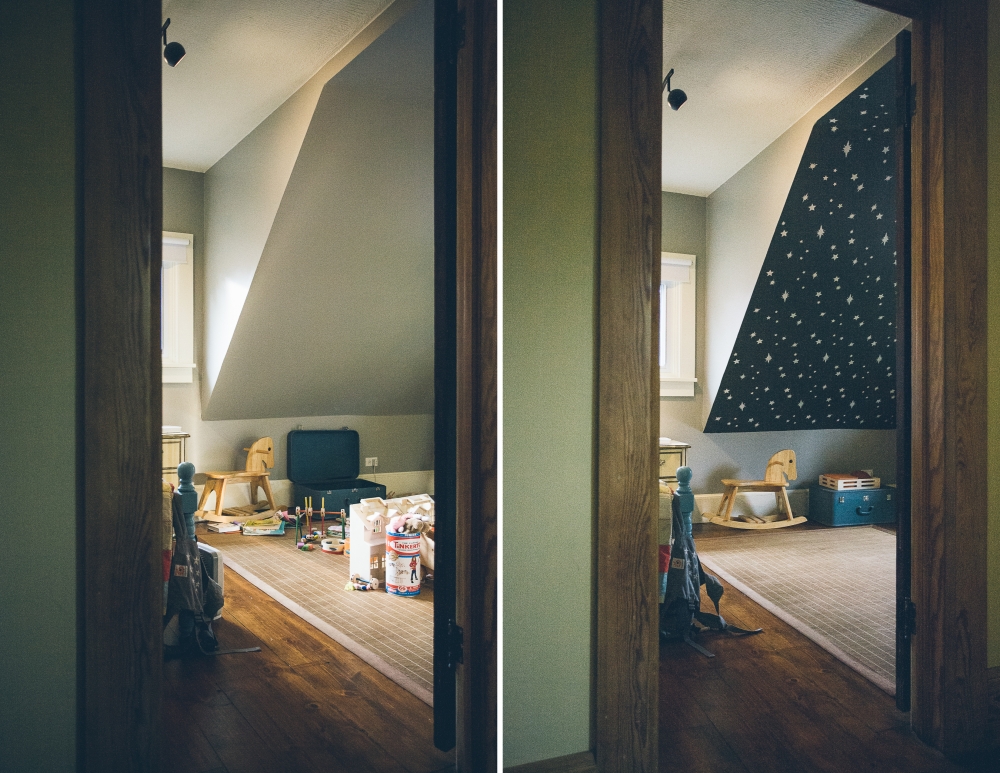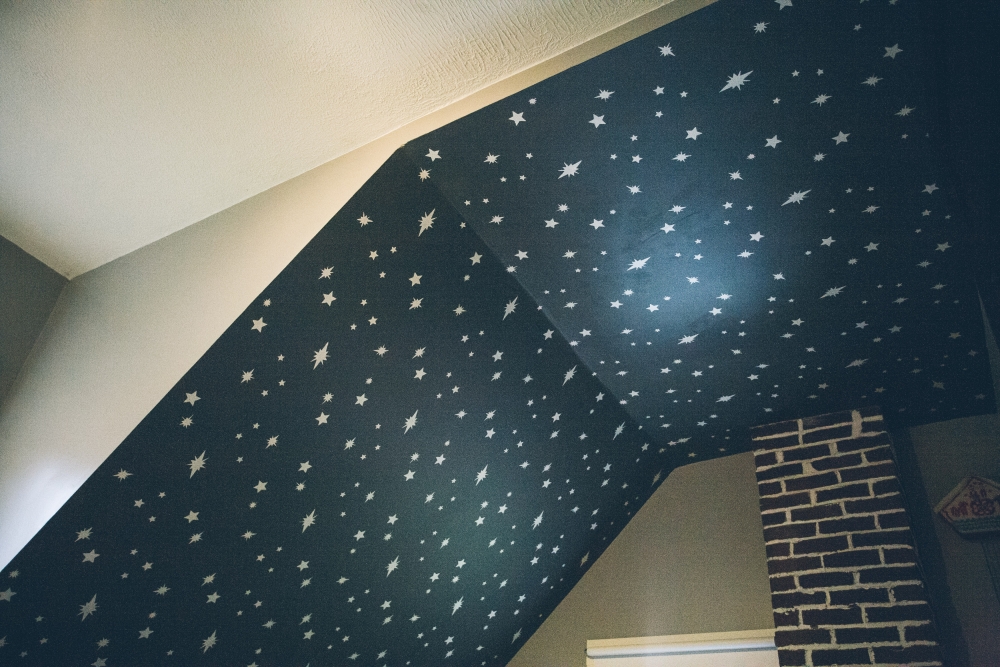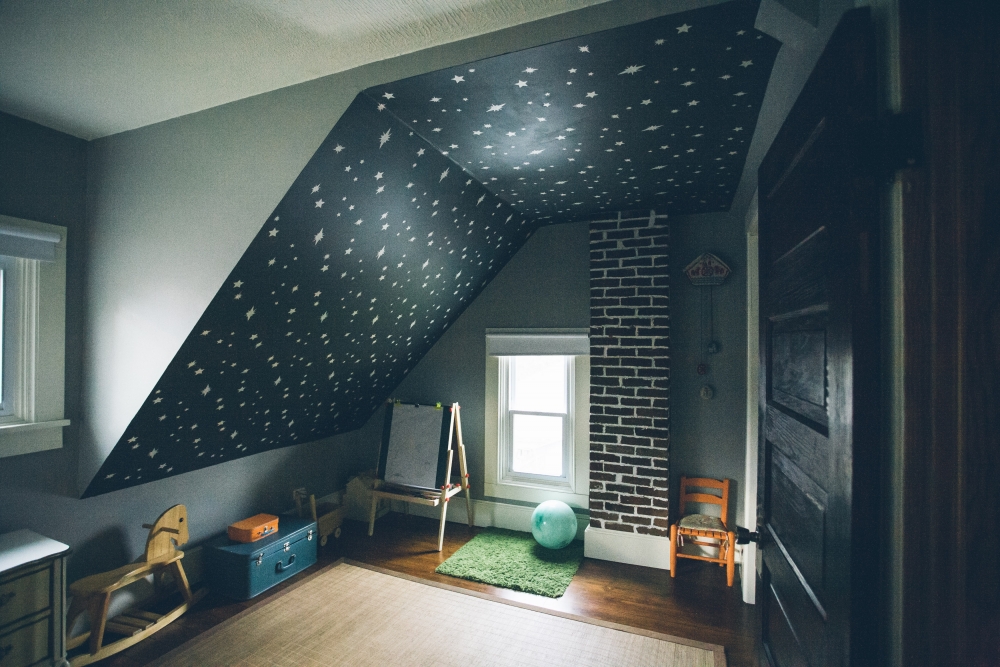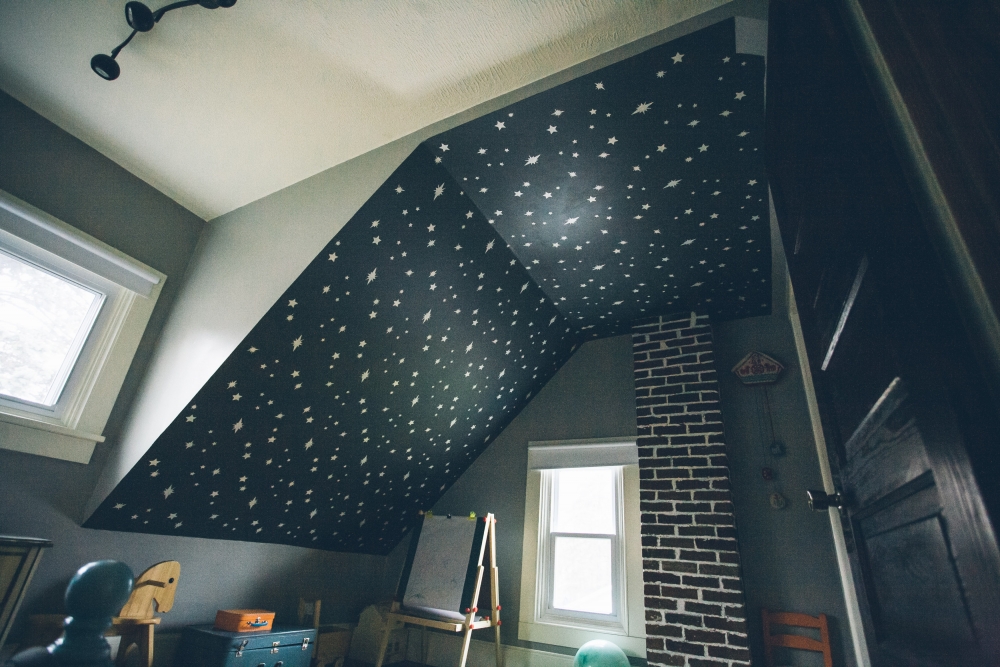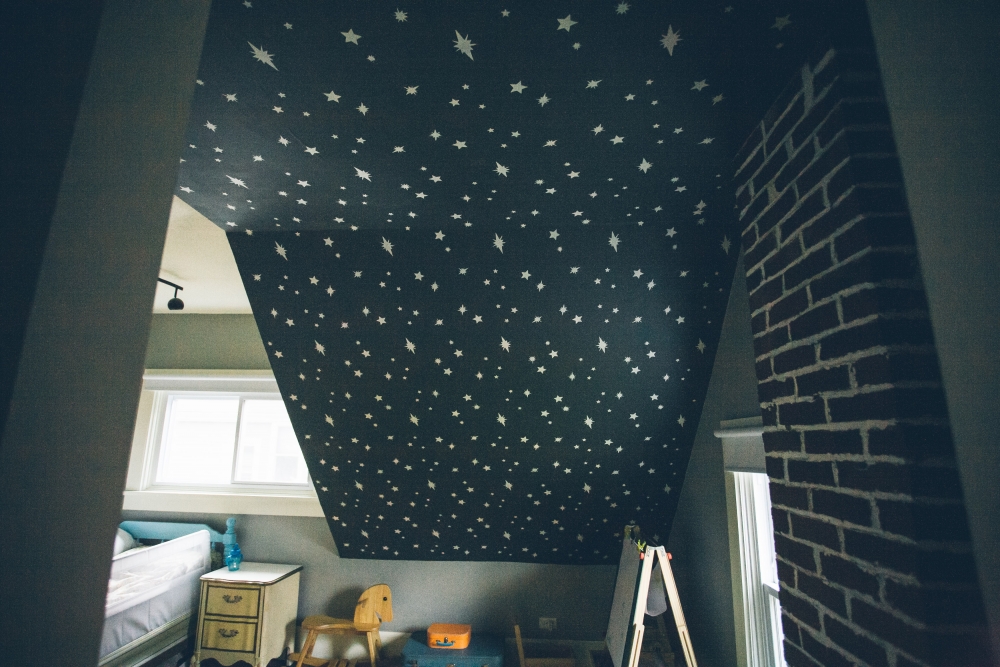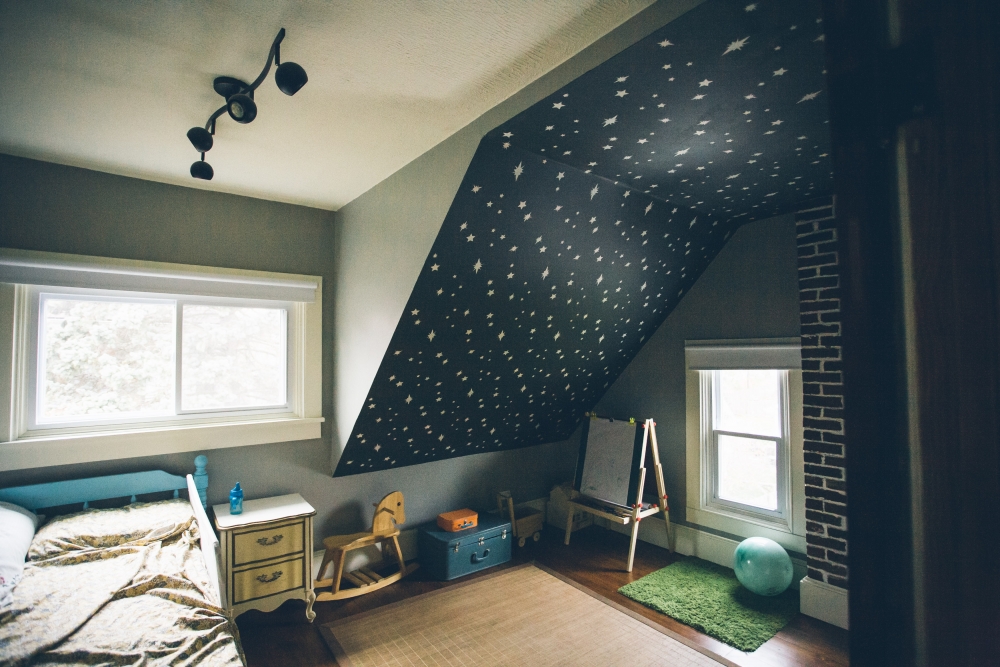 (I edited this post on 11/7/13 to include the last four pictures to give a better view of the room, after I realized I hadn't been shooting on the widest angle!)
When we looked at our house before buying it, one of the things that drew me to it was this room. The previous owners only had one child, so this room was being used mostly as an office, but I knew instantly that it would be Indy's room. There's just something magical about the sloping ceiling, the old exposed chimney (which leads down to the kitchen where it once connected to a real wood-burning cooking stove, no doubt!) and the the little nook of a closet (not pictured, but to the right in these pictures: it also has a sloping ceiling and the hanger rod is at child height!) It invoked memories of some of my favorite childhood books, like The Little Princess. It's the exact sort of room I would have loved to have as a child.
I've been on a good productive streak recently, so I went ahead and knocked it out over a couple of days. I settled on some paint we already had, and altered a purchased stencil to include some 8 point stars. I love it! Am I living a little vicariously through my daughter? Sort of totally. And of course she likes it too.