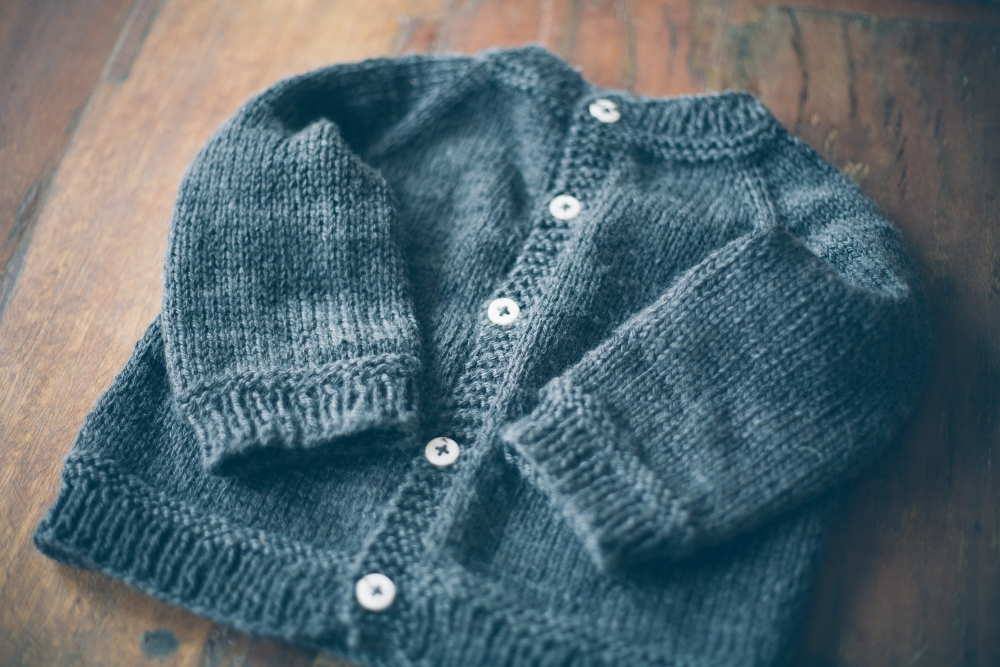 This sweater (pattern here) was supposed to be for Tennyson, but in an effort to relax my knitting a little (previous projects had turned out so tight and small!), I apparently relaxed it right up to a size 2T. Ah well, at least it will fit Indy in the meantime!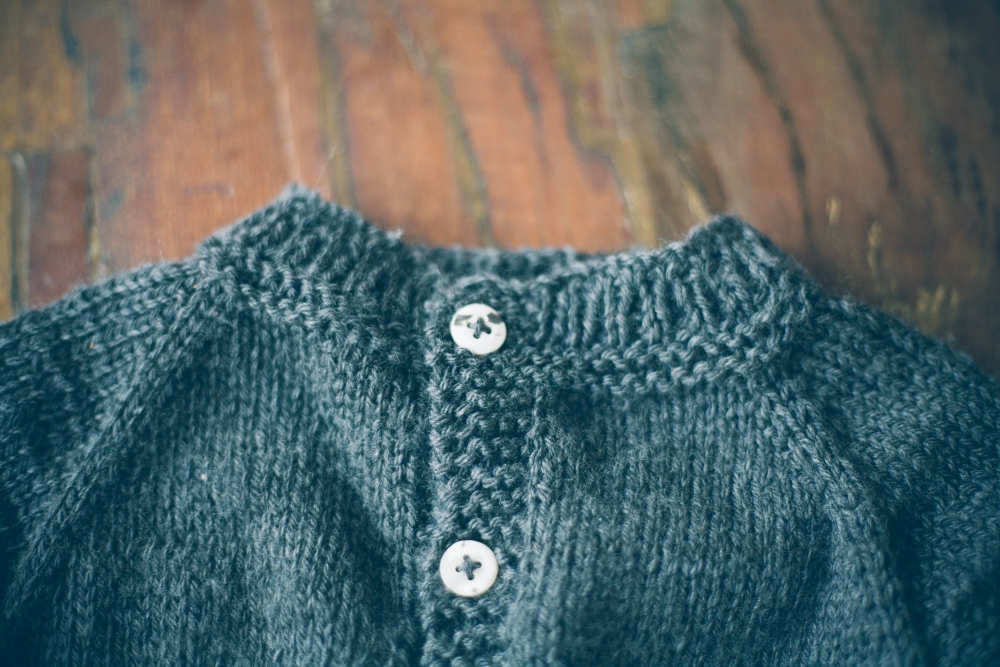 This was my first time using double-pointed needles and knitting in the round, and I thought it was pretty easy to figure out, with a little practice.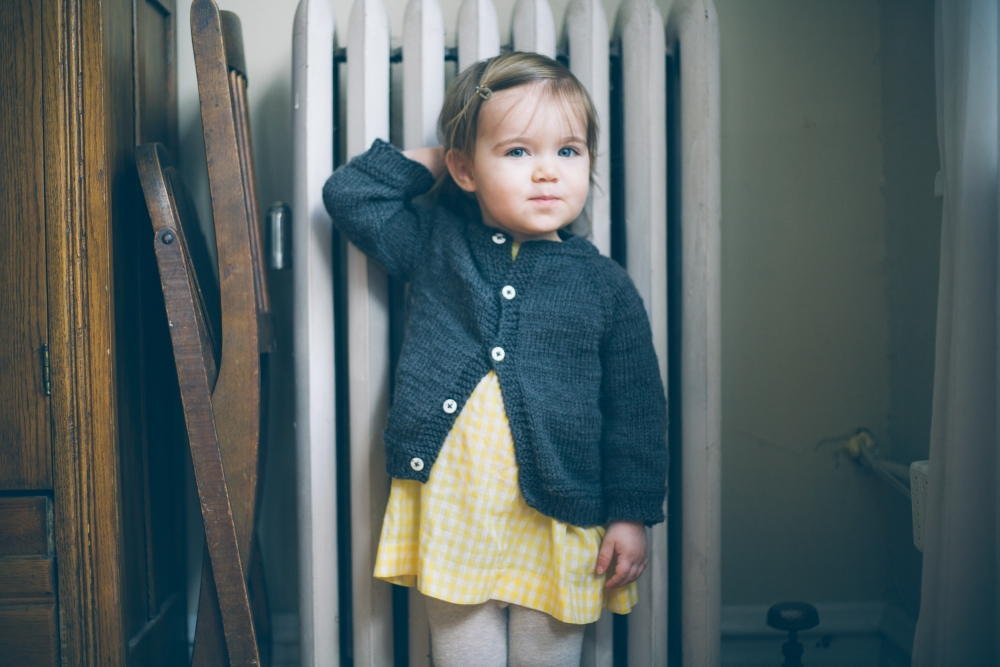 Such a little model. She actually loves taking pictures, though she just smirks the whole time and smugly refuses to cooperate.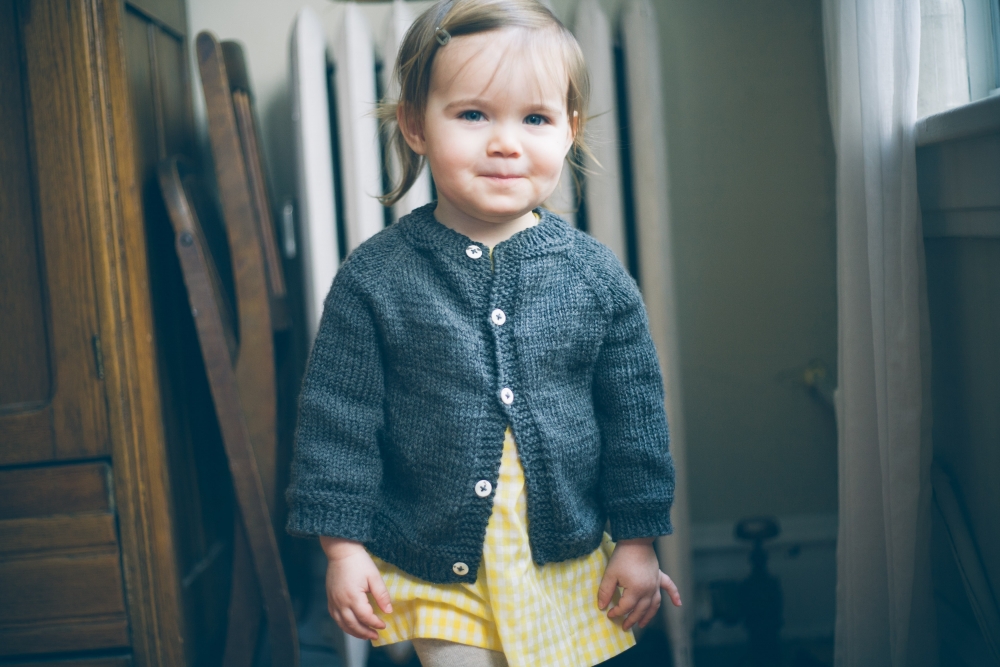 I knit with a sport-weight superwash merino by Cascade in charcoal - the colour ended up much darker than I expected from the picture, but I still like it. The buttons are vintage, from my collection.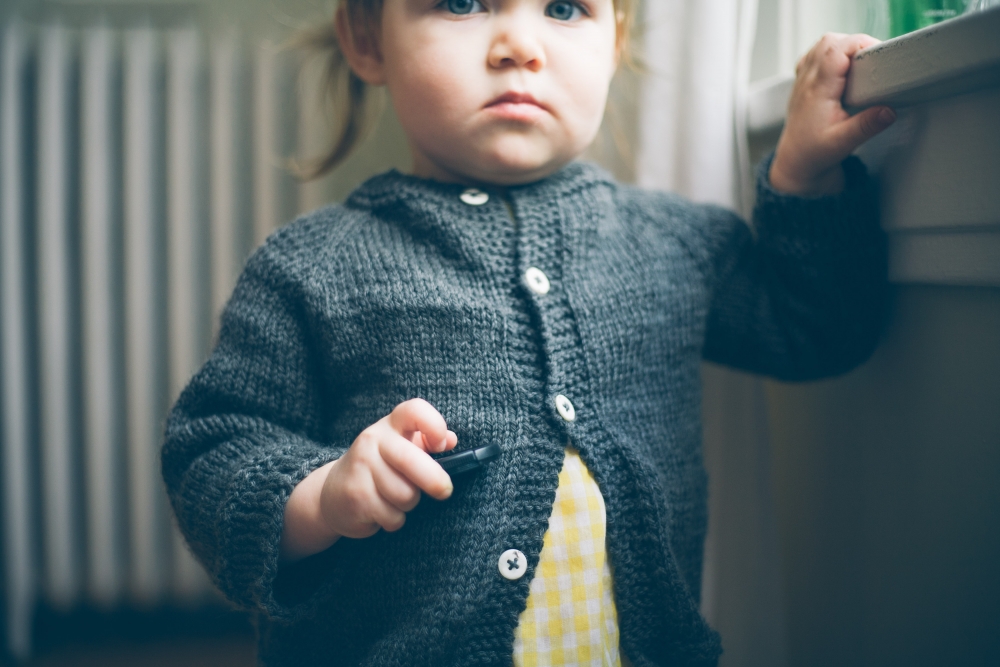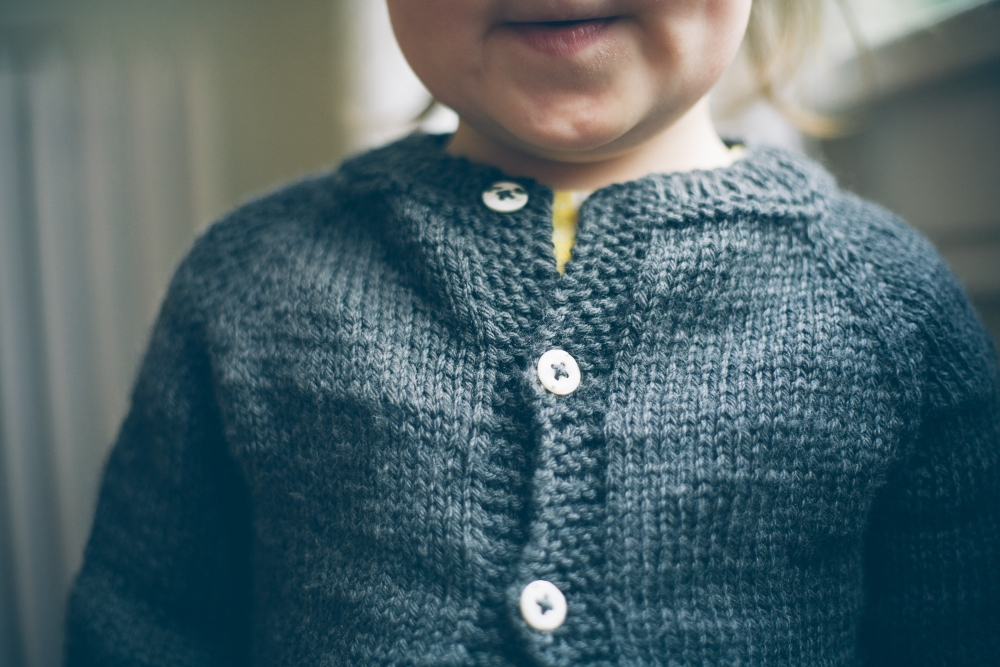 No on to knitting some actual tiny baby things. . .