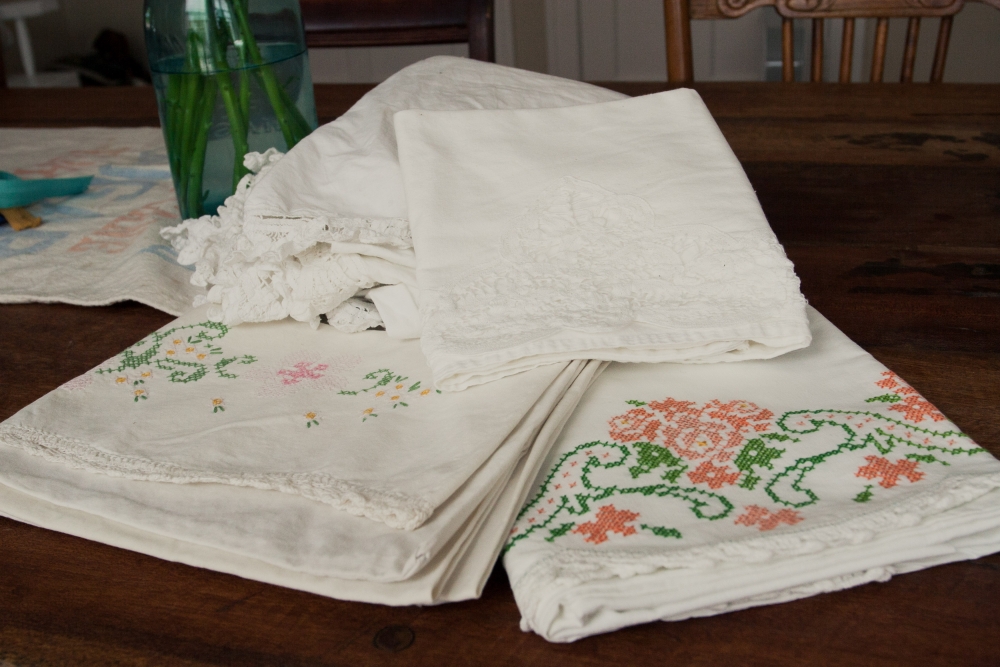 I've been spending some time thrifting/antiquing recently (I'm on the hunt for one specific thing, which of course I have yet to find, but I'm at least finding some great things along the way).
Back left: tape lace bedskirt; back right: tape lace pillowcase; front: beautiful cross-stitched pillow-cases.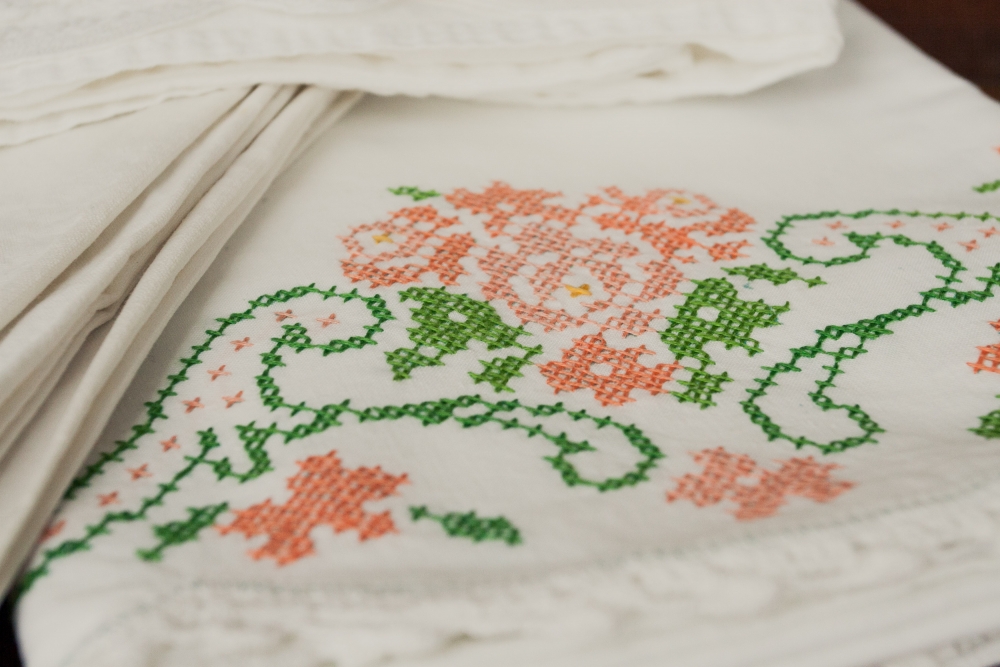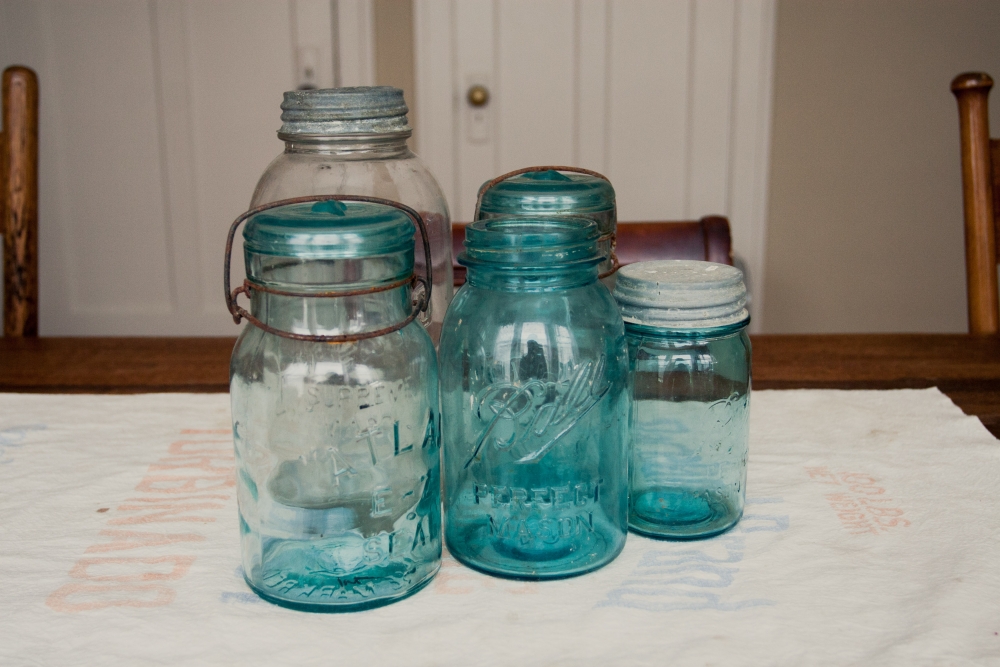 Collection of antique mason jars: these were all between 50 cents and 2 bucks! Great additions to my growing collection.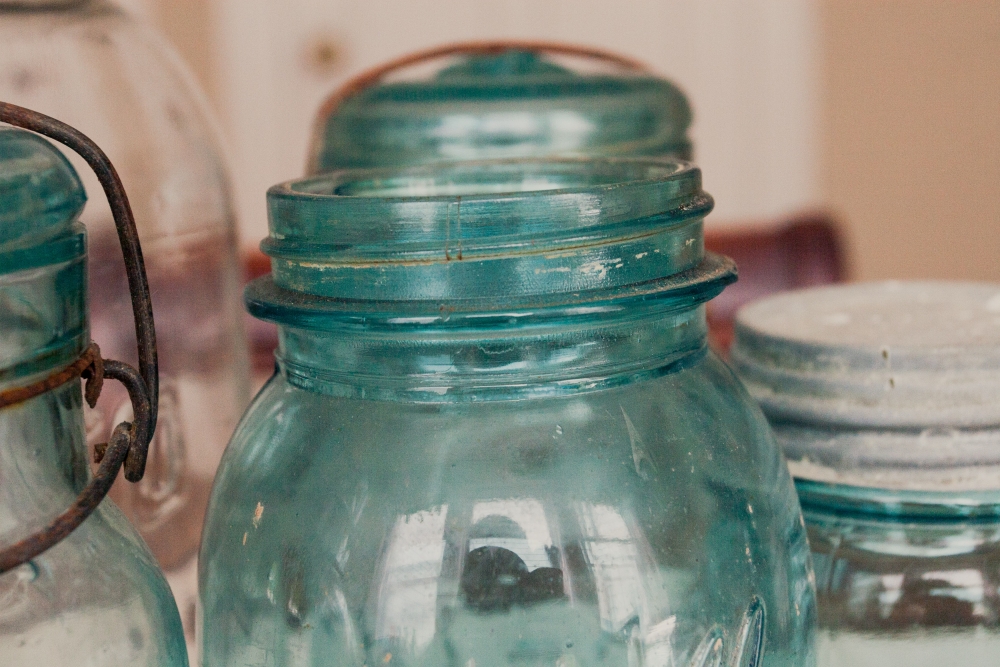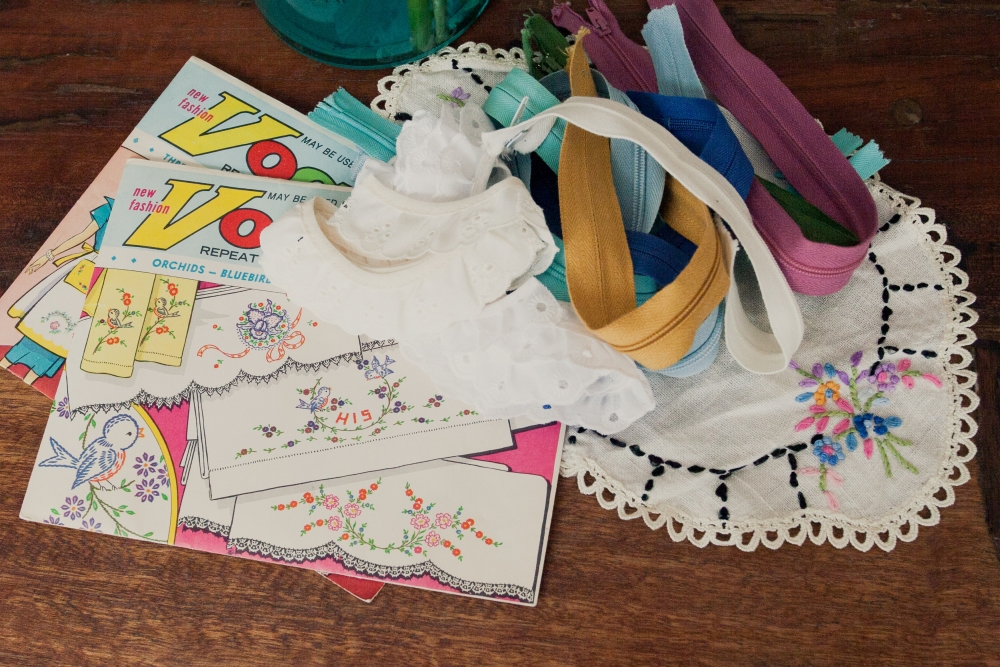 Vintage embroidery patterns, embroidered doily, and small stash of sewing notions (I'm trying to make a point of grabbing little sewing add-ons when I see them for cheap, because they're so expensive at the fabric store).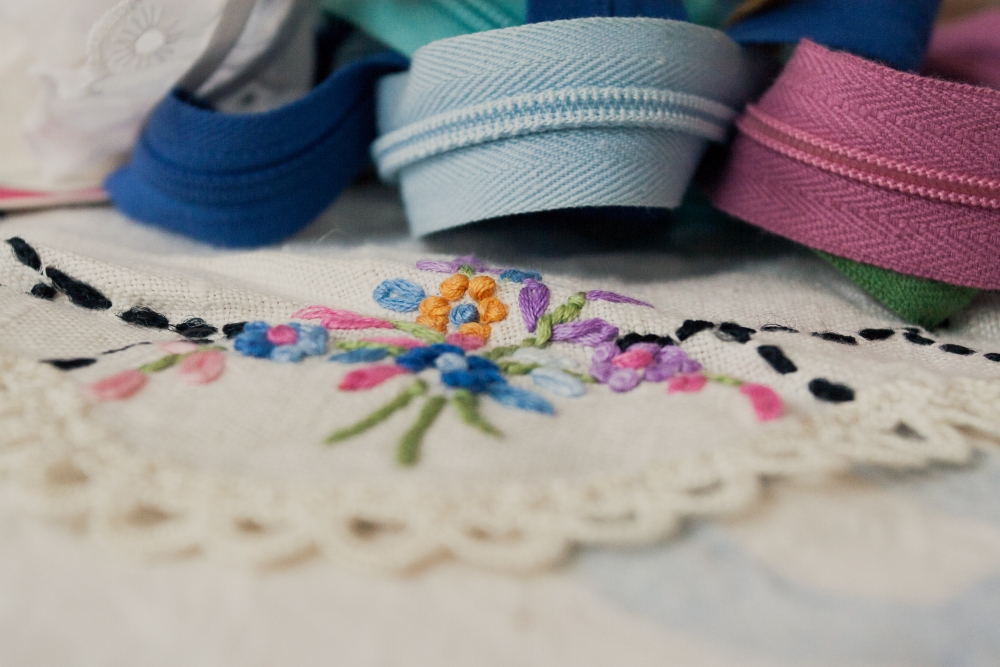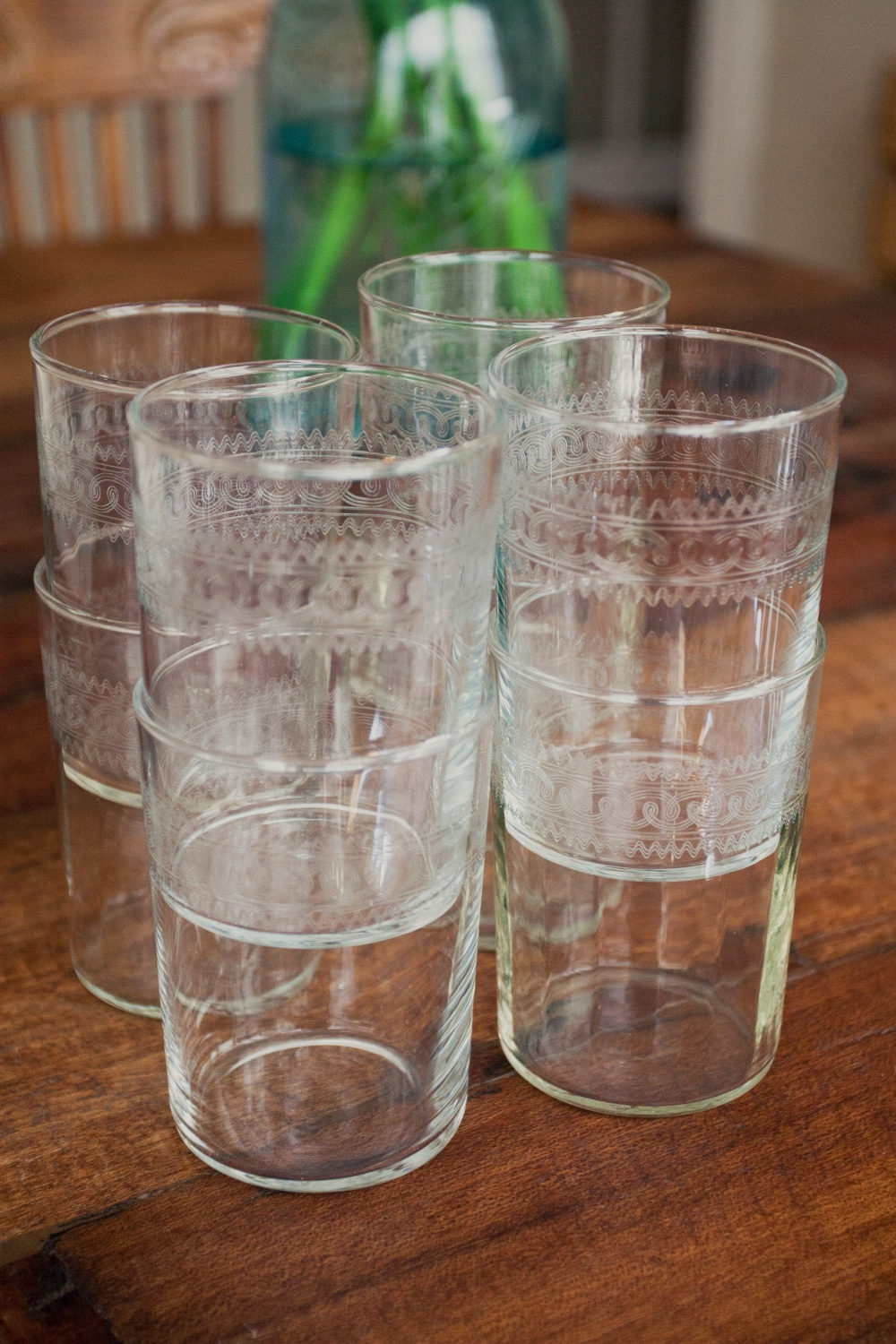 Somehow we've managed to break like half (or more) of the various vintage glasses we've collected so far, so we were in dire need of some newbies. This collection of 8 juice glasses was perfect. I love the simplicty, the subtely wavy glass, and the etching. We'll see how long these last, ha.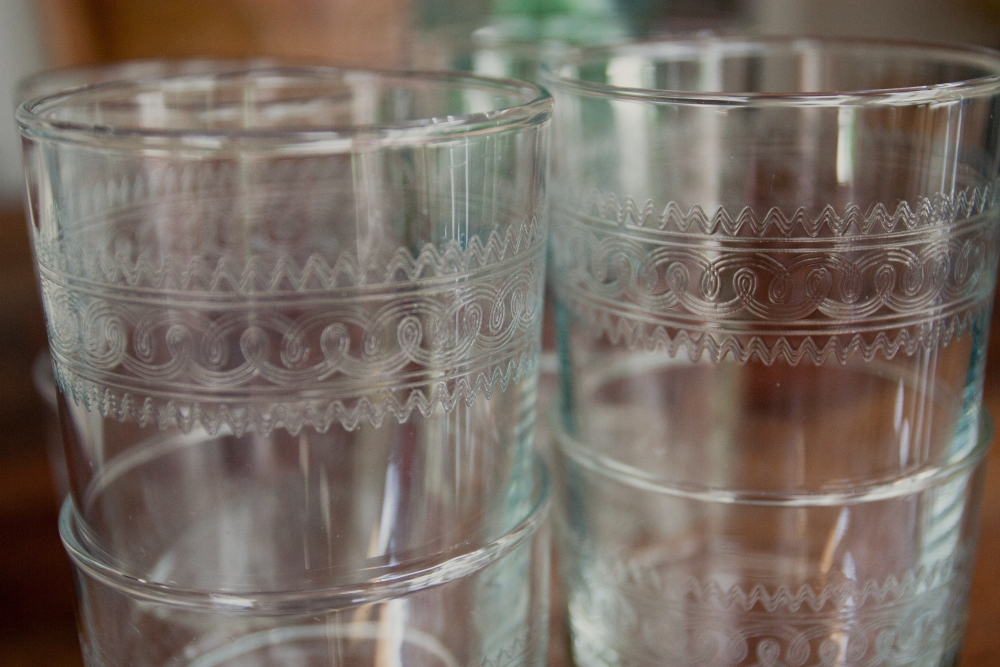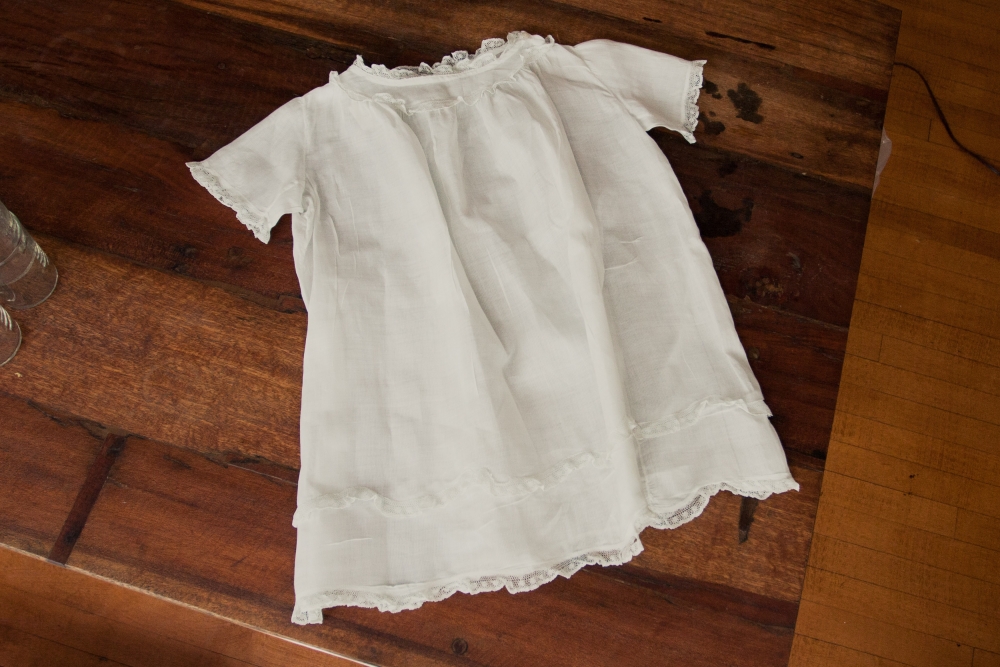 And, delicate dress for future, older Indy.
Any good suggestions for other local thrift stores?