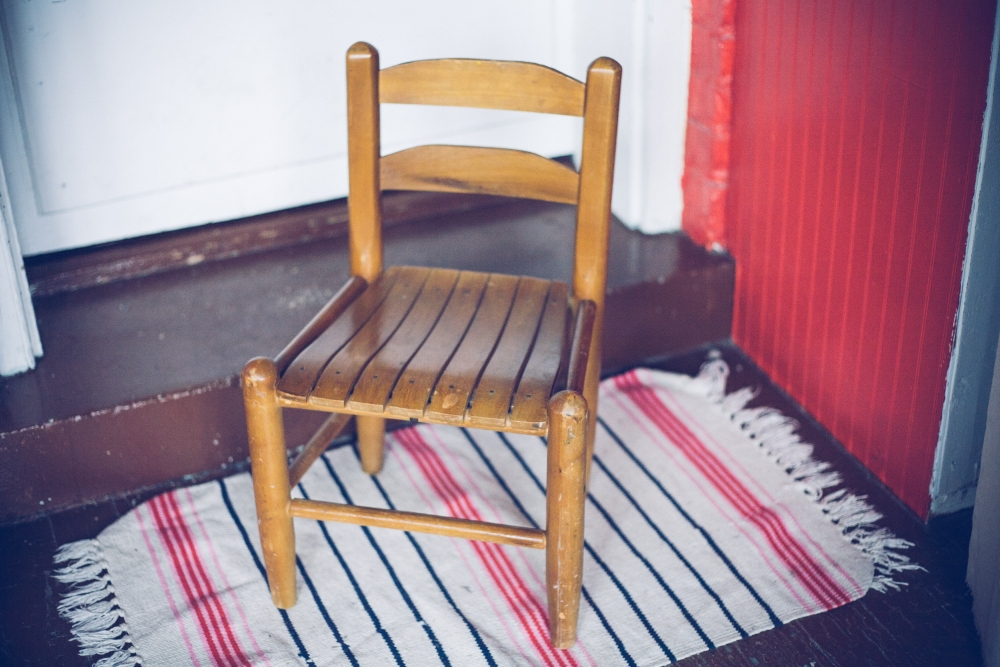 We've been on the lookout for a little chair or Indy for a while now. It's funny how children intuitively identify miniature versions of things as being for them, and in a house full of things that she's regularly being discouraged from overturning and upsetting, I think it is important that she have things all her own that she can drag around and turn upside down and climb all over.
The chair was sturdy, but needed some cute-ifying. . .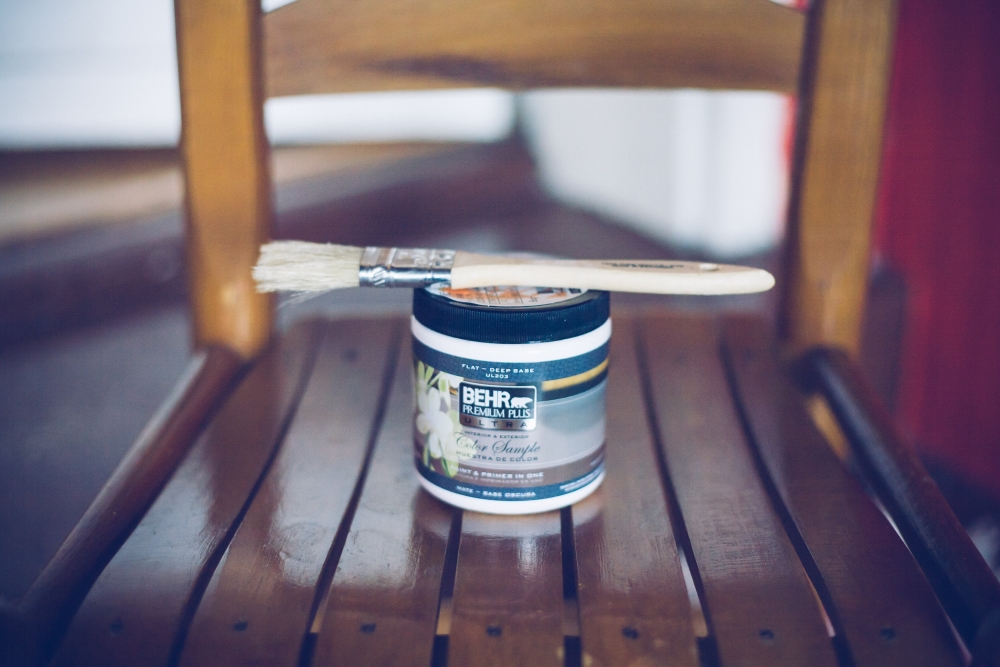 So a three dollar paint sampler from the hardware store and a nap's worth of time spent at the sewing machine later. . .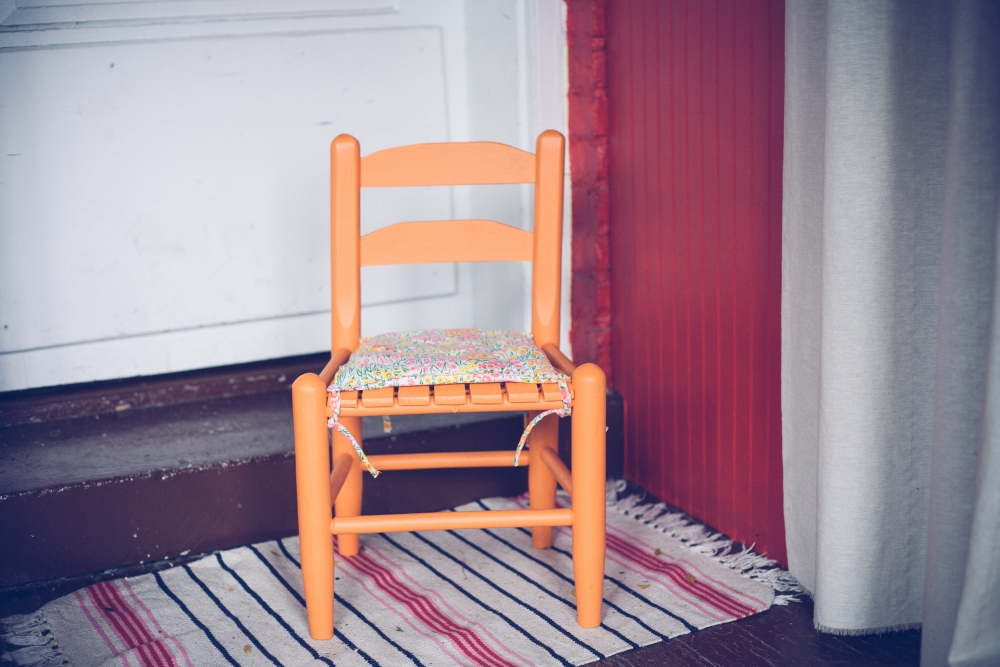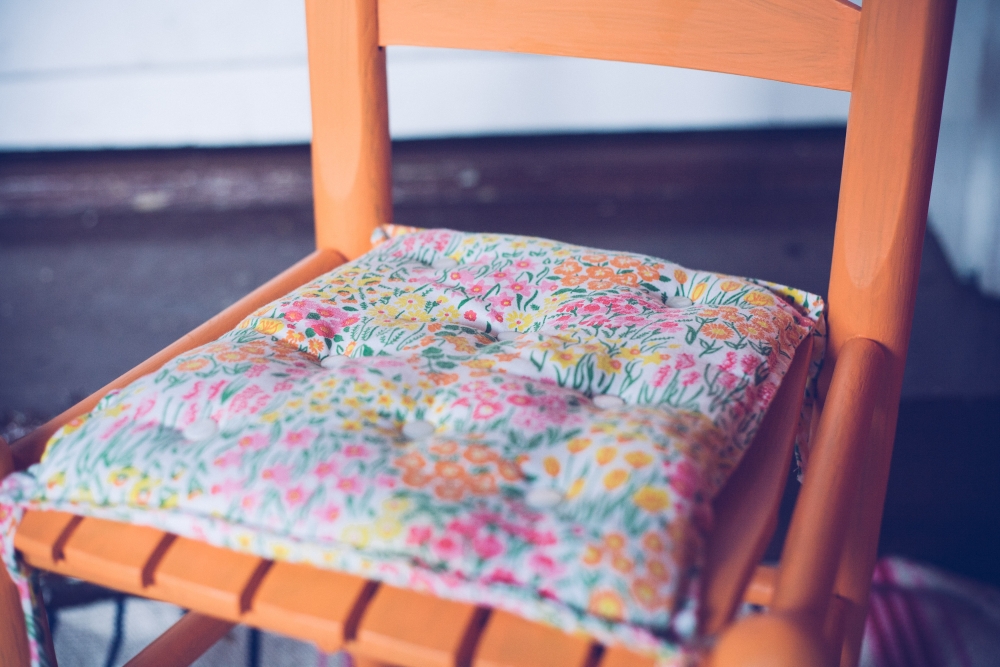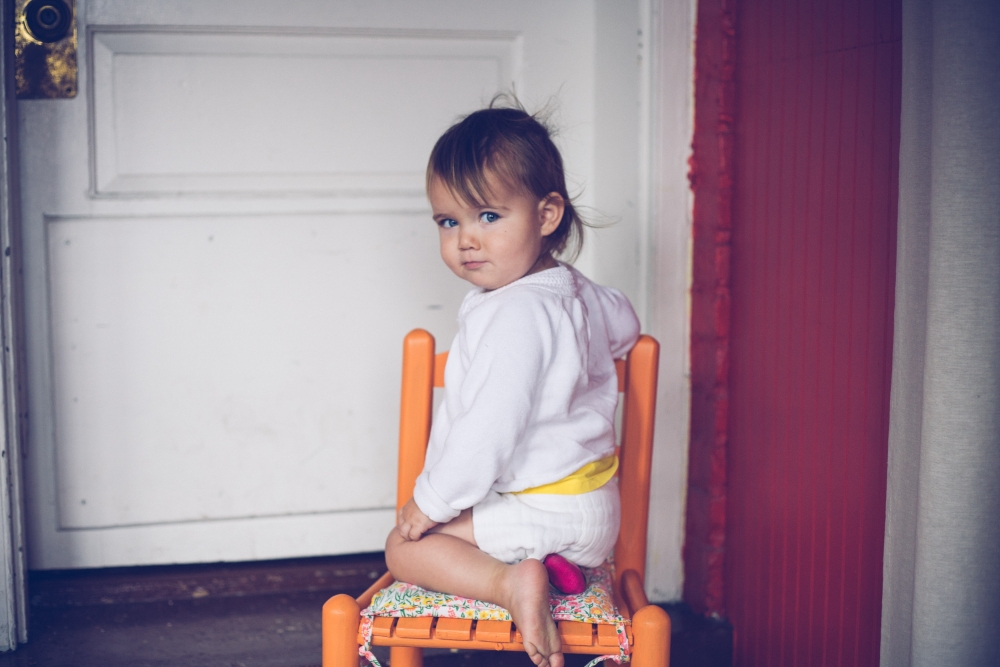 The only real challenge was getting her to stay off of it until it was dry.