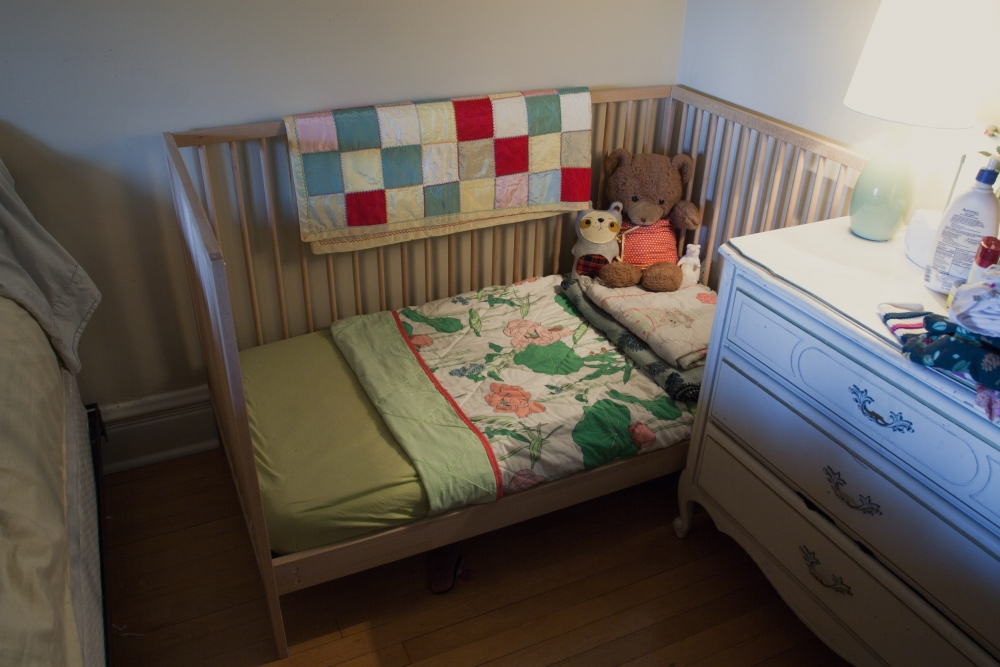 We never saw Indy's crib as a way to contain her; she's never been exiled there, and she's always been welcome in our bed. The sides are simply to keep her from rolling to her death (okay, okay, to her. . . bumps and bruises). But since she can now walk, and easily slide off the couches and even sometimes our tall bed (when she's feeling brave), we decided she has earned her liberty and we removed the side (p.s. if you're crib shopping I highly recommend our crib, which is the Sniglar from Ikea - it's simple and low profile, solid wood, has two height settings and easily converts to a toddler bed, and, best of all, its a whopping $69).
She was delighted, not only to help with the process, but with the final product.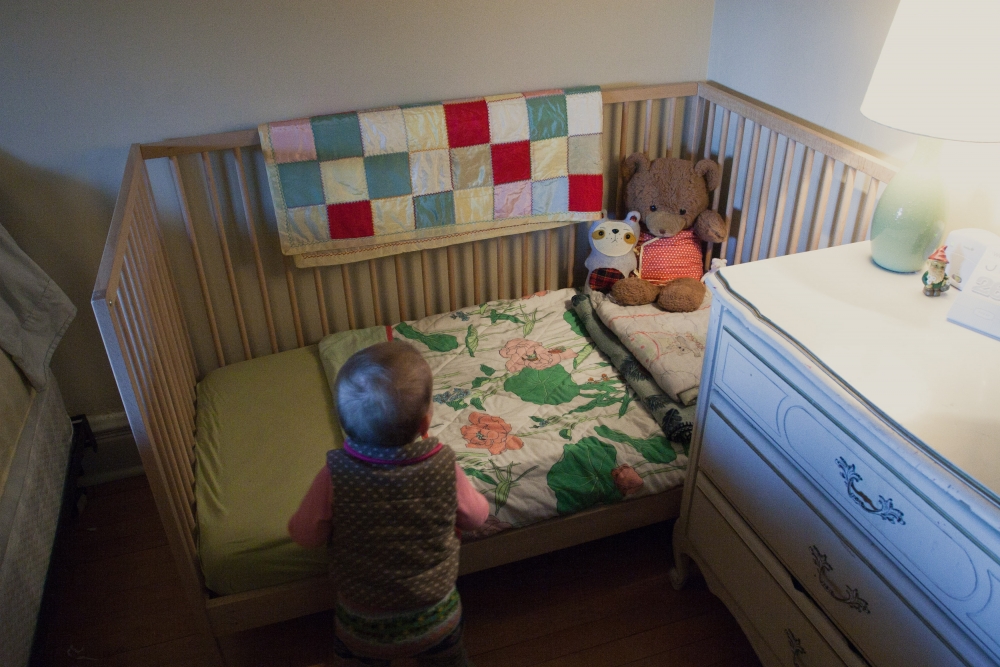 The first thing she did was go over and lay her head on it the bed and pat it. . . and then. . .
Destroyed. And oh so cutely. No matter. The important part is that she can easily hop off.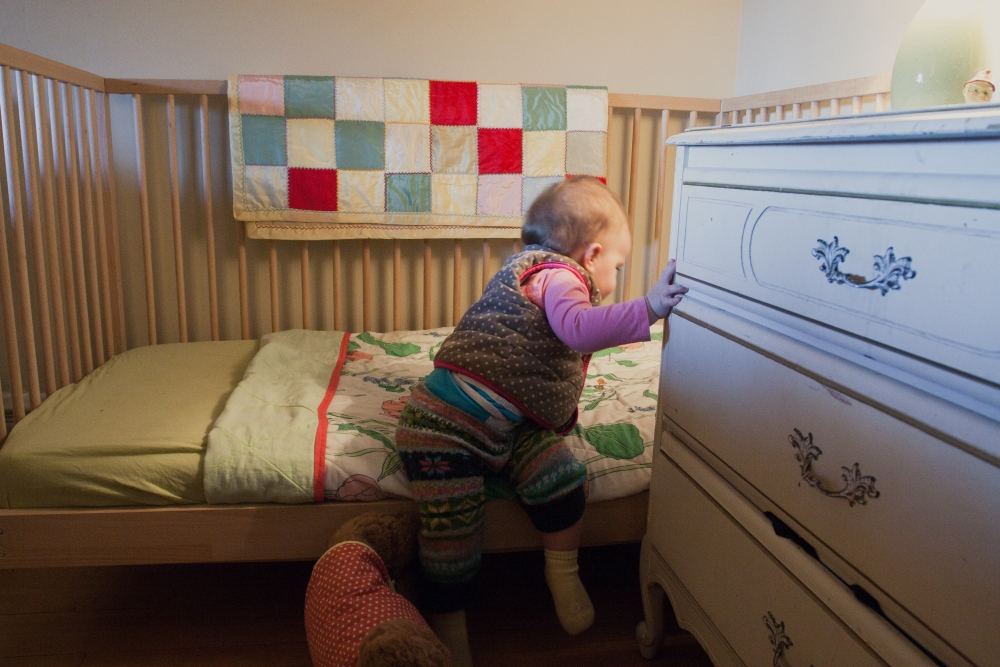 Indy is just hitting the best age, I love it!