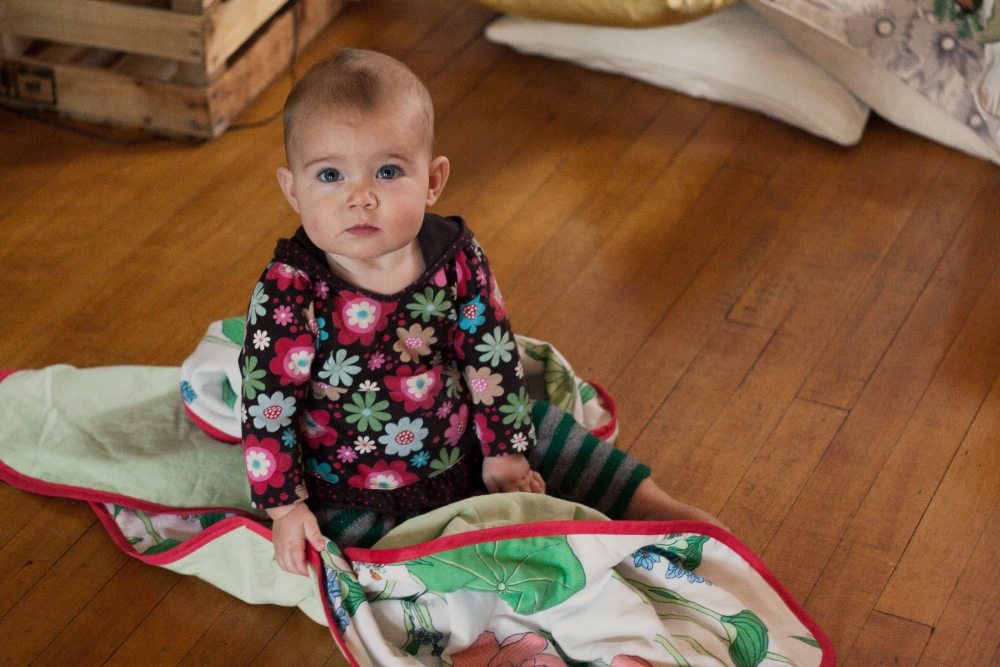 Indy inherited my baby blanket, which I. . . ahem. . . may or may not have been sleeping with up until the day she was born. But it's getting a little threadbare, plus I really wanted her to have a blanket of her own which would be both beautiful and meaningful. I picked up this sheet at Salvation Army a while ago with the hopes of using it on our guest bed, but it turned out to be a full, not a twin, so I decided to use it for this purpose instead. I really love the water lily pattern. I paired it with an old sheet of ours which we haven't really been feeling the love with anymore, sandwiched some cotton batting inside, did some straight-line quilting, and finished it off with rounded corners and pink bias tape.
Of course, I changed my mind about my quilting approach after I had already sew on the bias tape, so I spent a good while sitting on the couch with the seam ripper (that seems to happen at least once a project). But it's all serving to make me a better seamstress right? Right. I did my quilting diagonally in each direction at about 5 inches apart.
Another recently new sewing goody that came in the mail was a nice big self healing cutting mat and a rotary cutter. I've definitely found the rotary cutter love, and I'm sure I would have loved it even more if I hadn't run over a pin on one of my first cuts and made a little nick in my blade which resulted in a sort of elongated perforation that called for repeated cutting for the remainder of the project. But STILL way better and faster than scissors, and when paired with some kind of straight edge, getting nice straight edges is super fast and easy. I flip a bowl upside down and use the edge of the bowl and the cutter to make nice smooth, uniform rounded corners.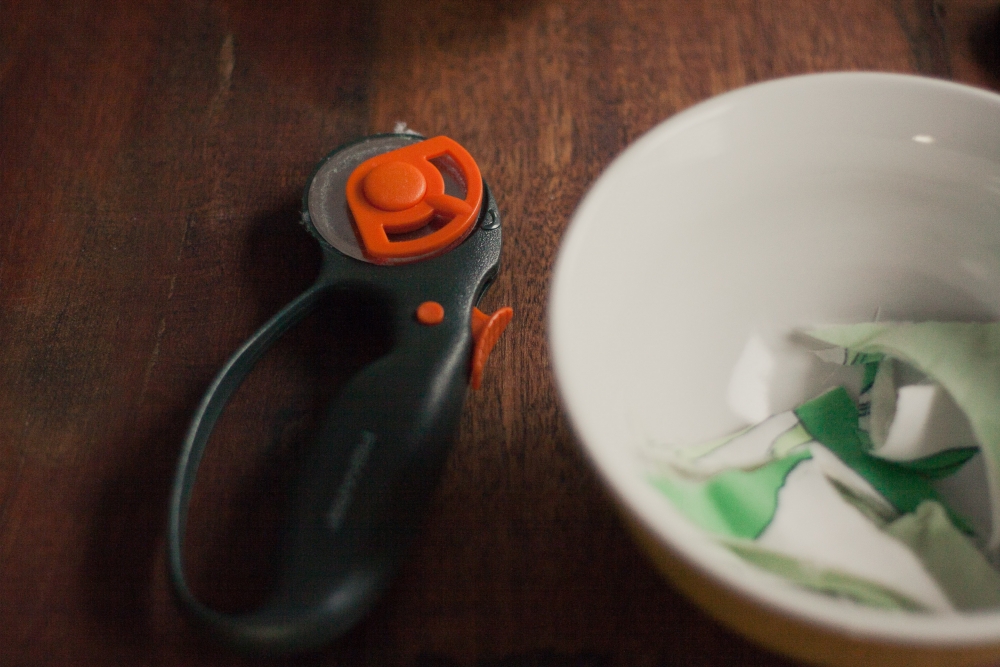 Then I reattached my bias tape.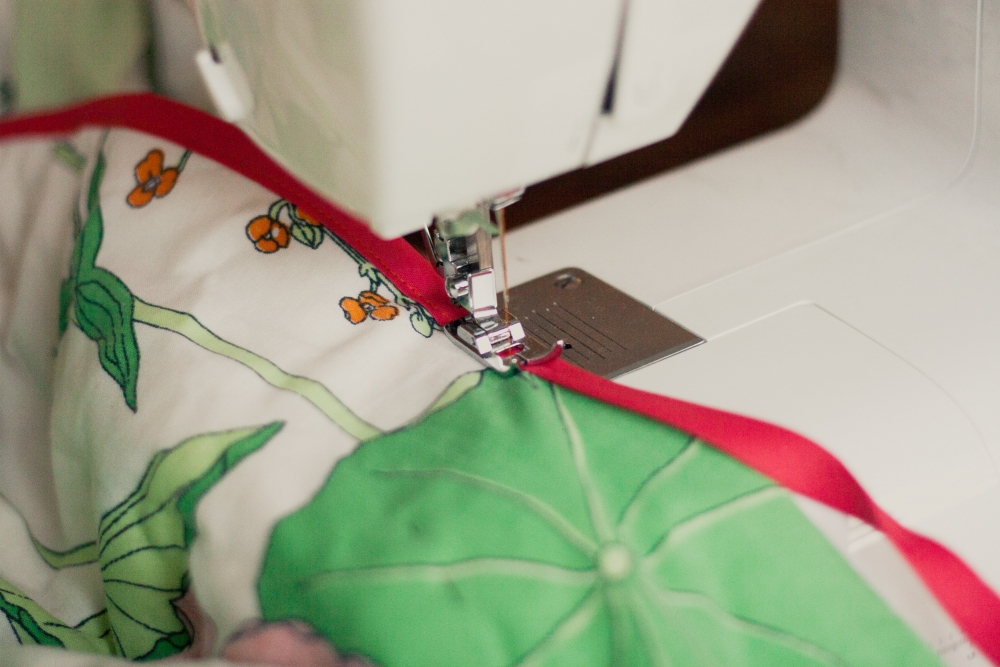 I'm really happy with the final result.