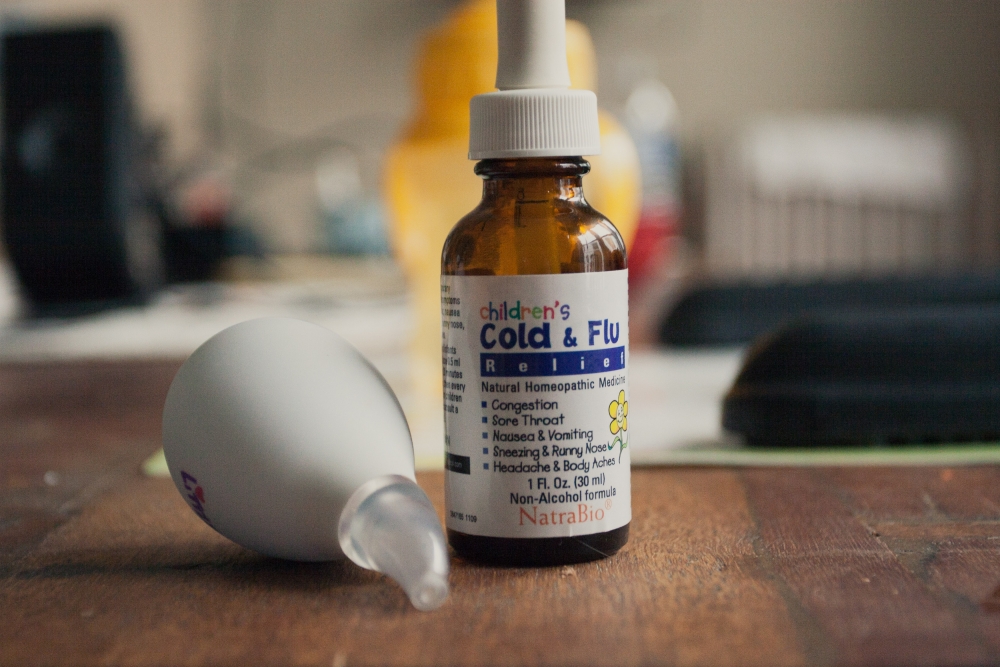 Sorry I've been scarce. Indy has been a sicky since thursday, runny nose and fever and croupy cough, and cousin Ava has strep, so maybe a little strep in there too. We're letting the thing run its course, so we've been doing a lot of humidifying and snot-sucking and homeo drop taking and honey-garlic-cayenne force feeding and nursing (it's so nice to still be nursing during a time like this, such an easy way to pump her full of antibodies and soothe her and keep her fed and hydrated when she has no appetite for anything else). She's been in pretty good spirits, though. Look at that shiny snot nose, poor thing, she hates having her nose wiped.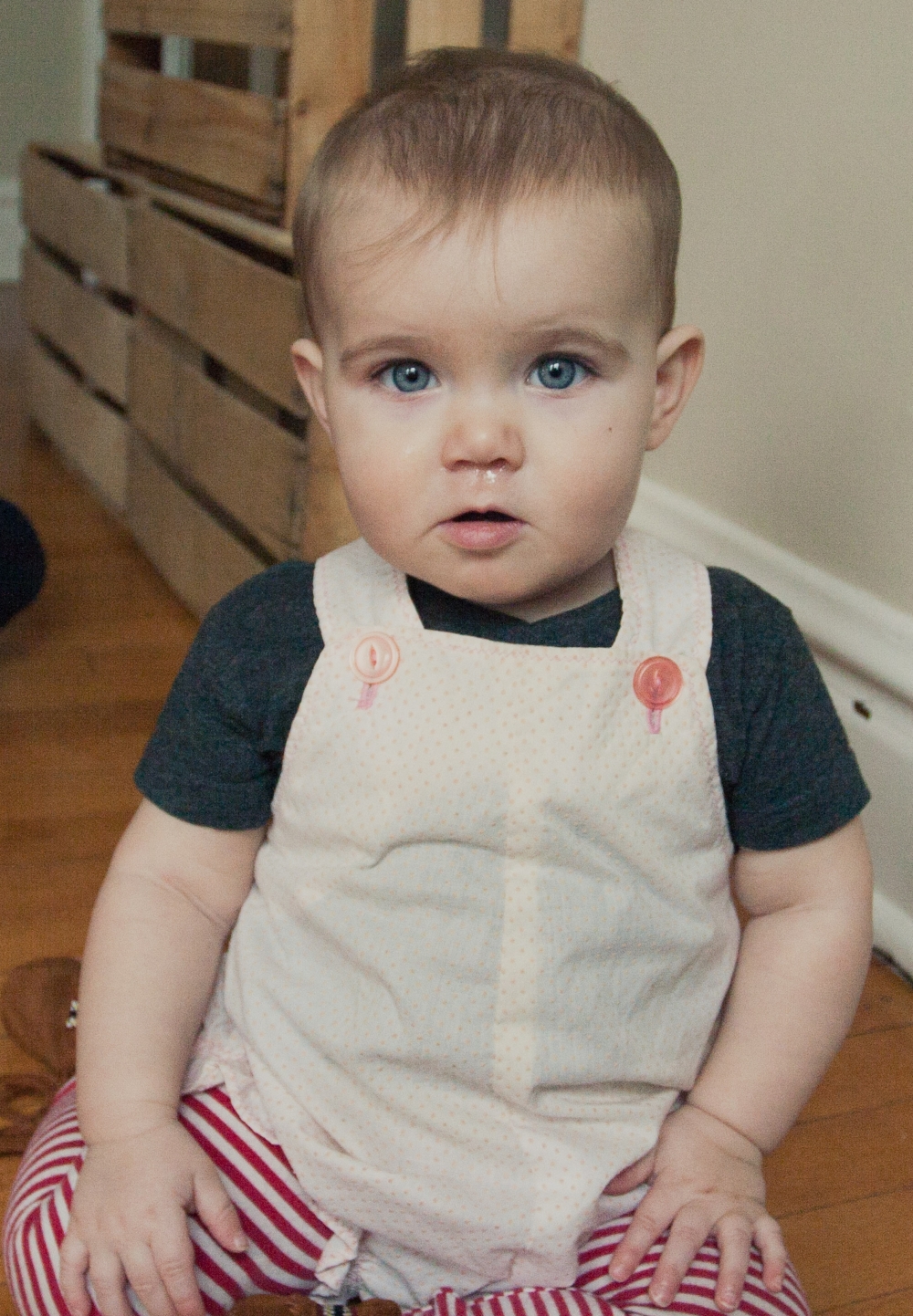 Other than dealing with our tiny invalid, we've been cooking (this creamy potato, sausage, kale soup). . .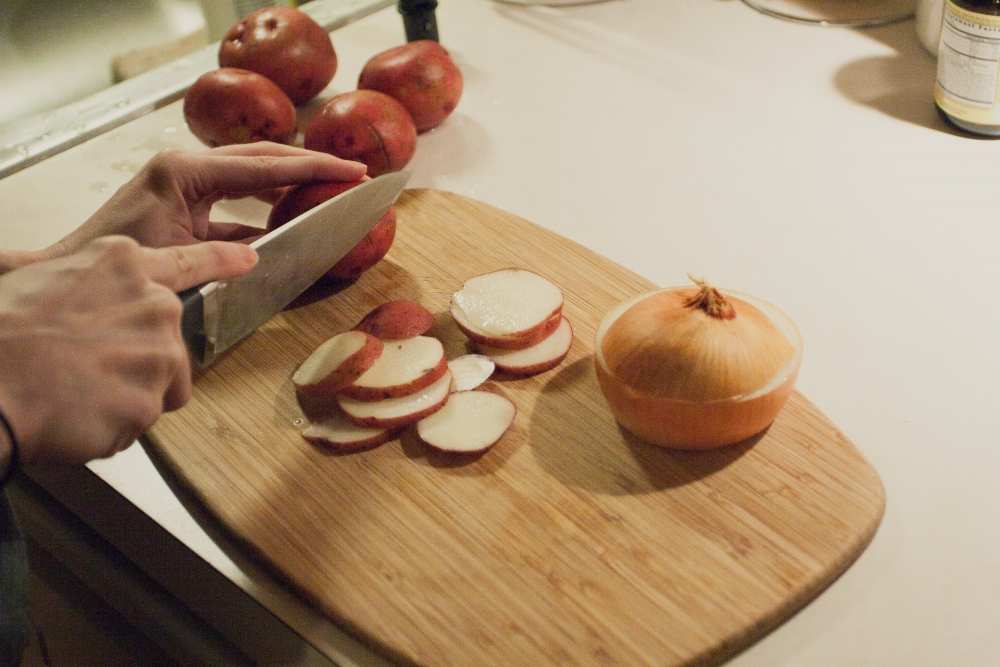 chicken-stock-making. . .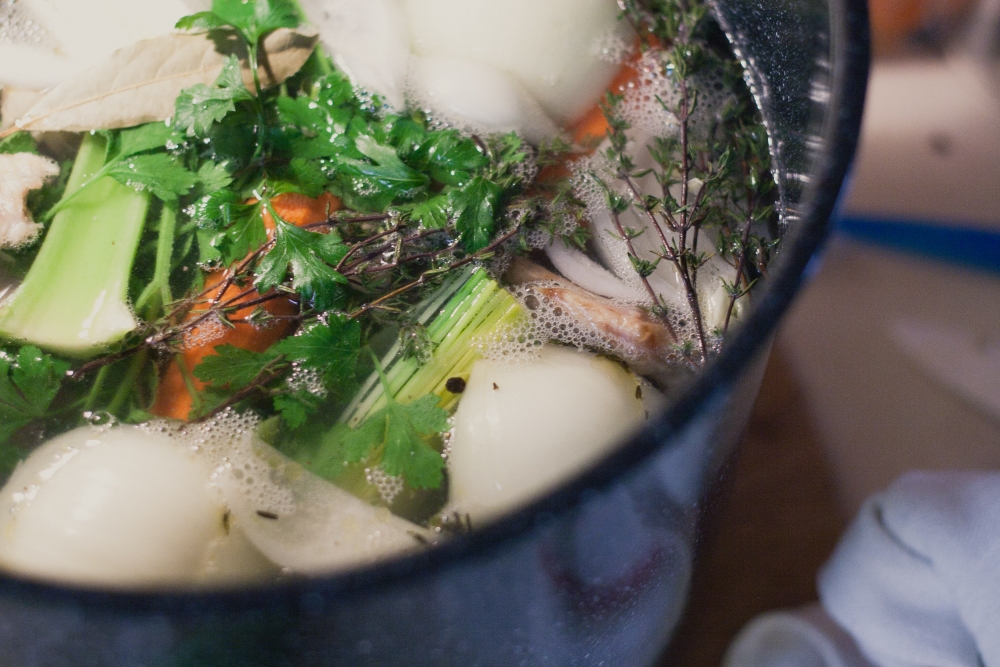 in-the-dells-weekending. . .which involved sneaky-tissue-pulling (look at that face. . .who me?). . .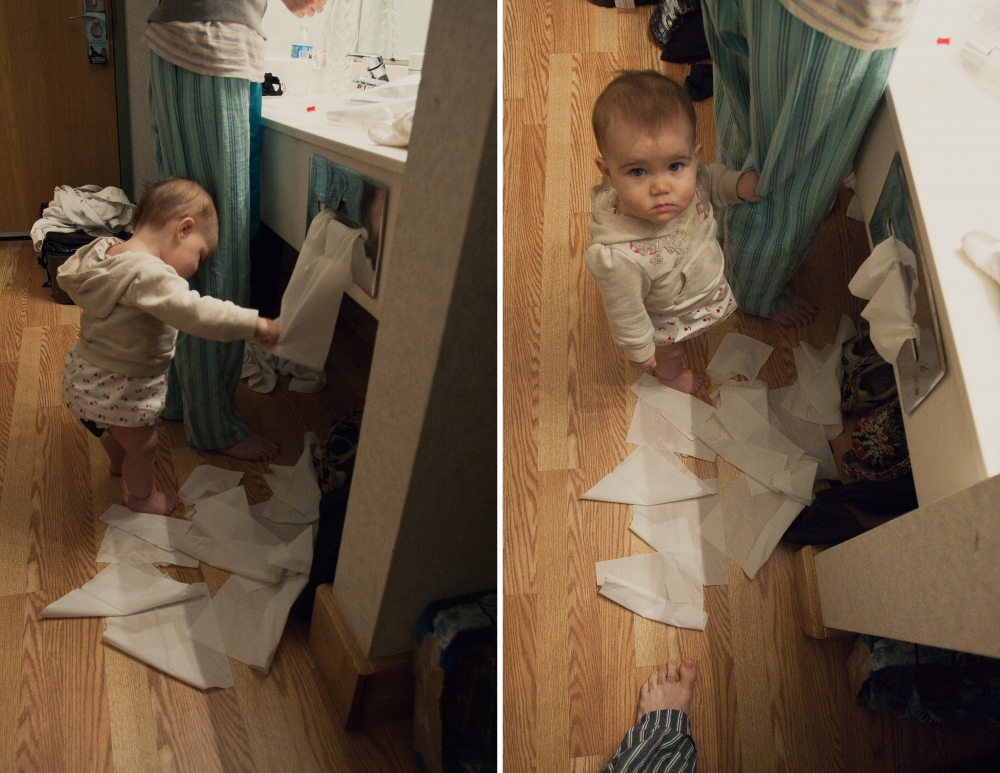 baby-clothes-and-vintage-fabric-thrifting. . .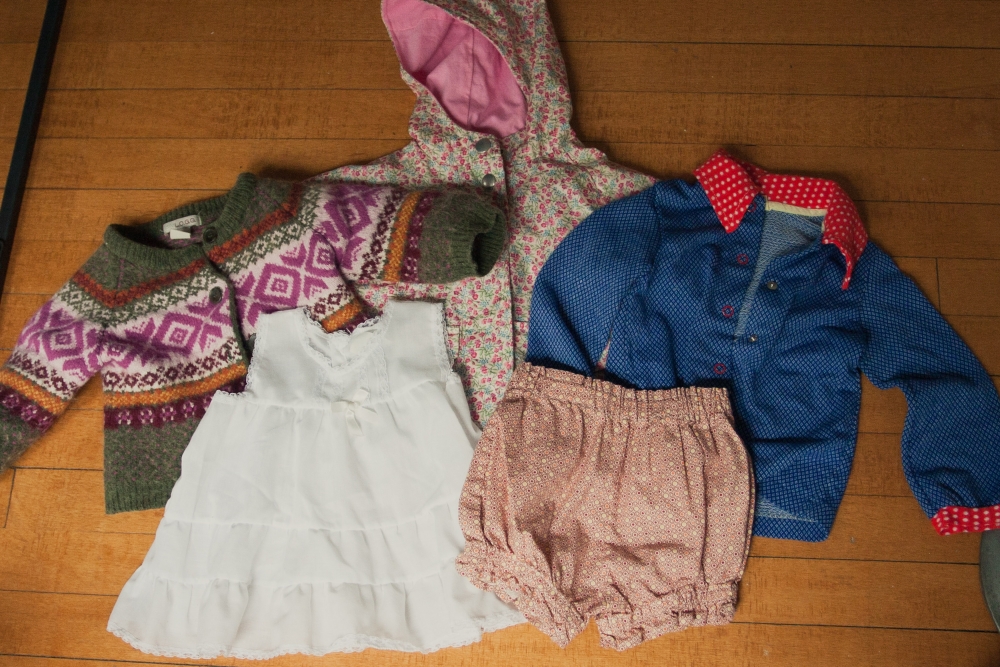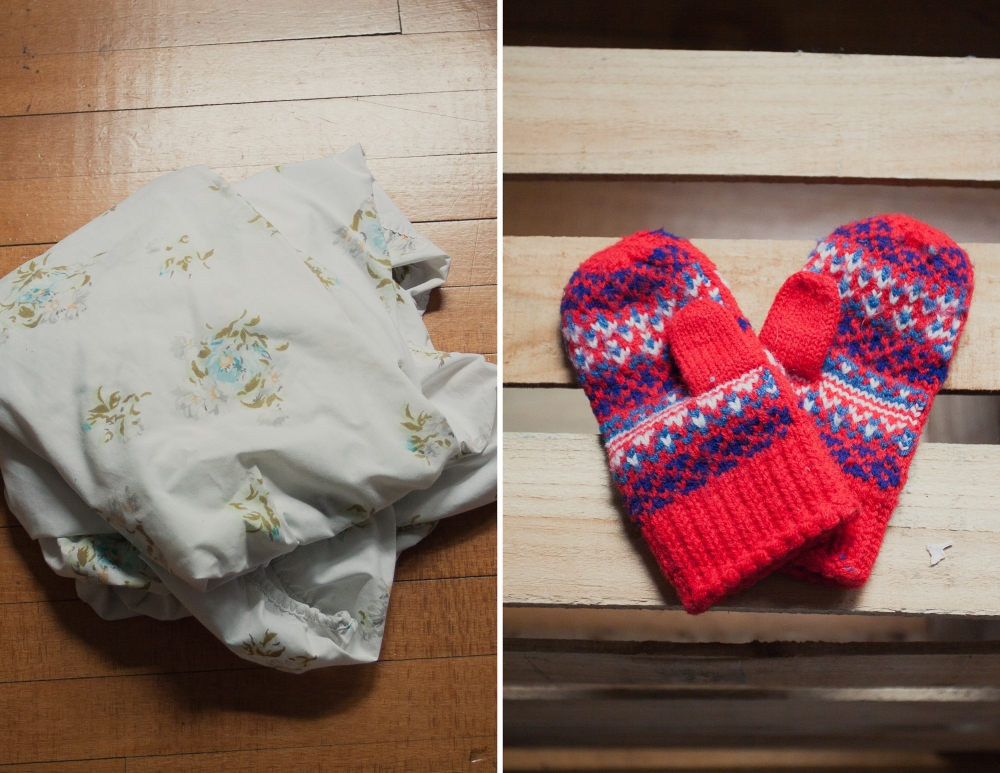 cute-new-mocs-wearing. . .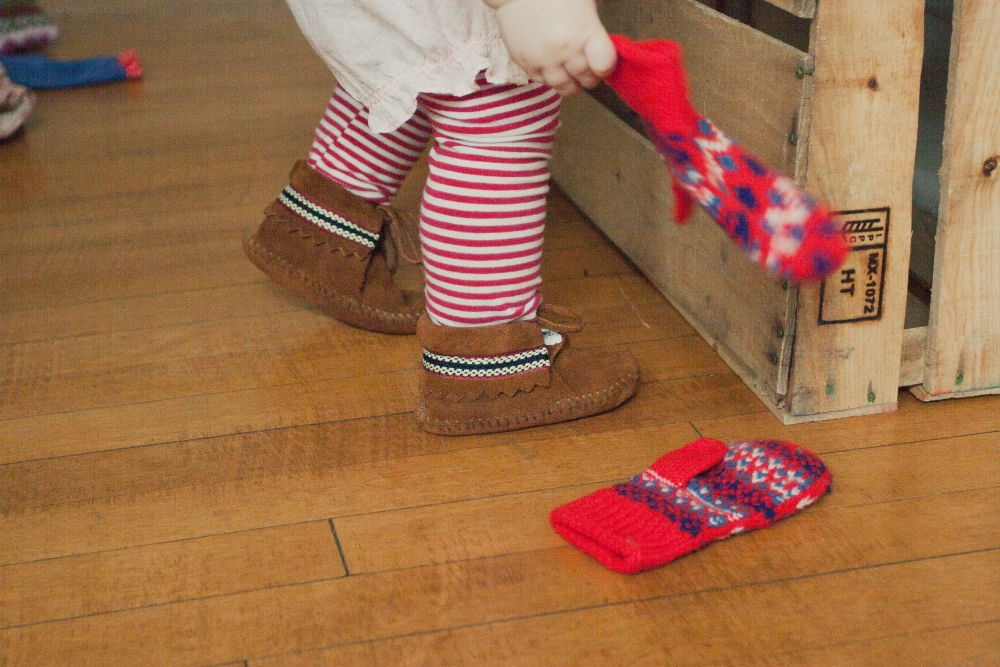 girl-scout-cooking-eating (scary ingredient labels, but too delicious to resist). . .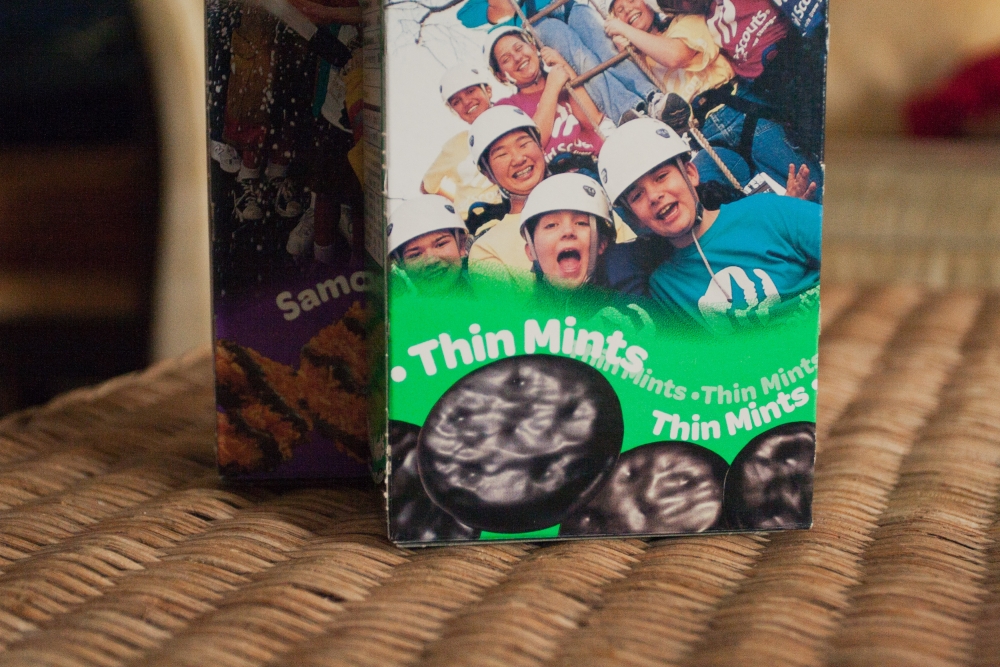 silly-new-face-making (cut out pictures and make an Indy flip book. . .kidding). . .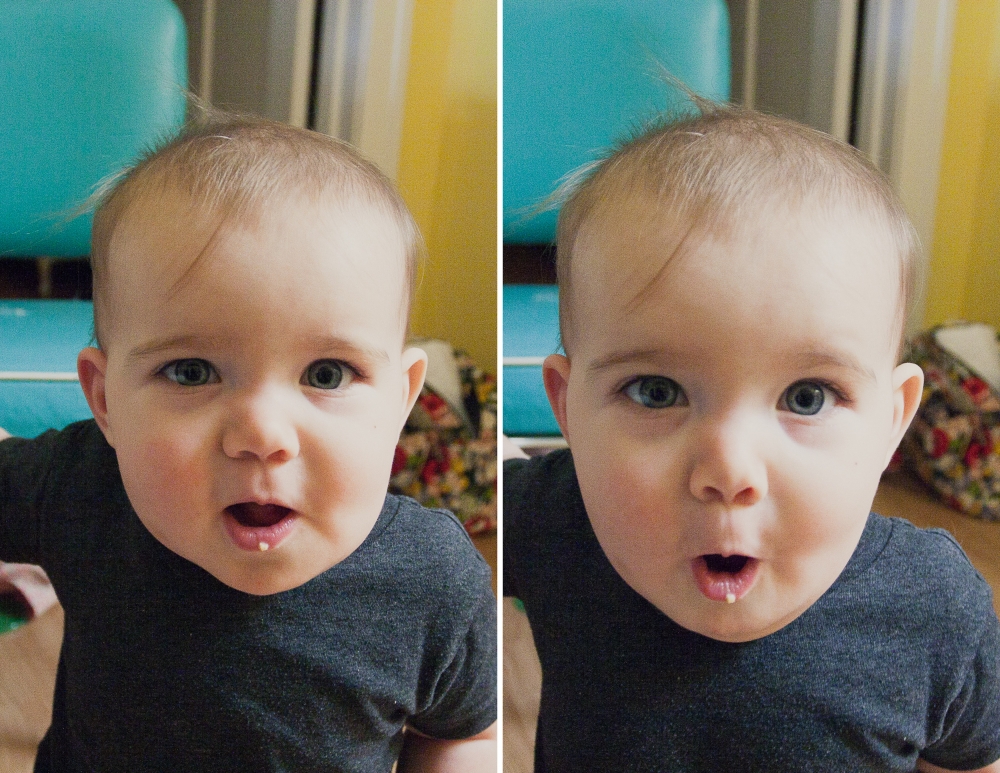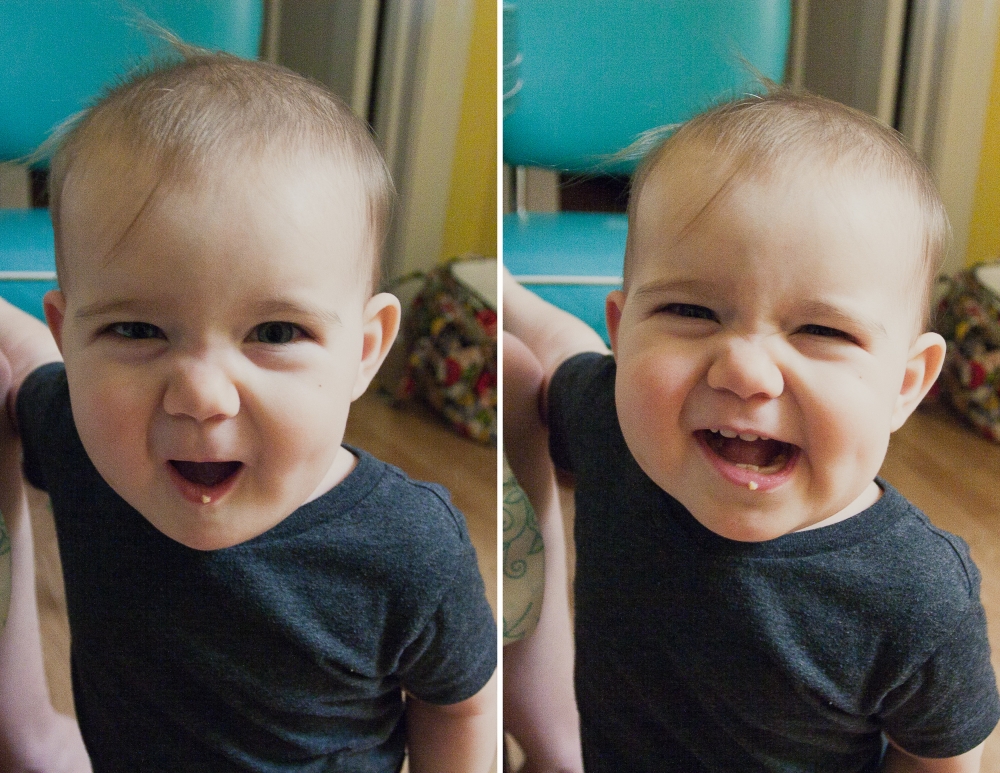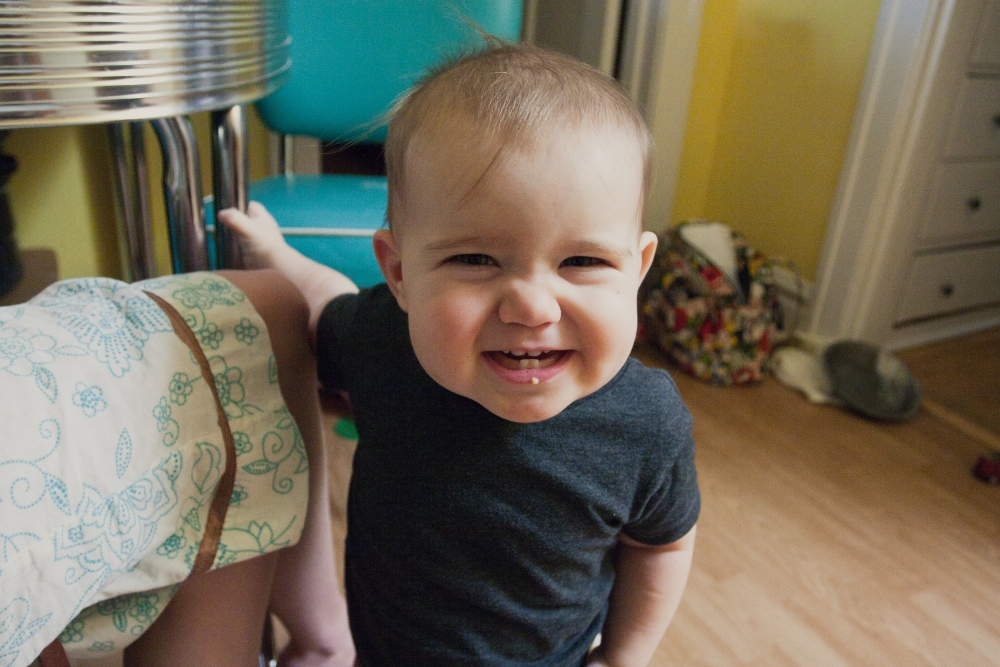 She thinks she's so funny. . . and she really is.