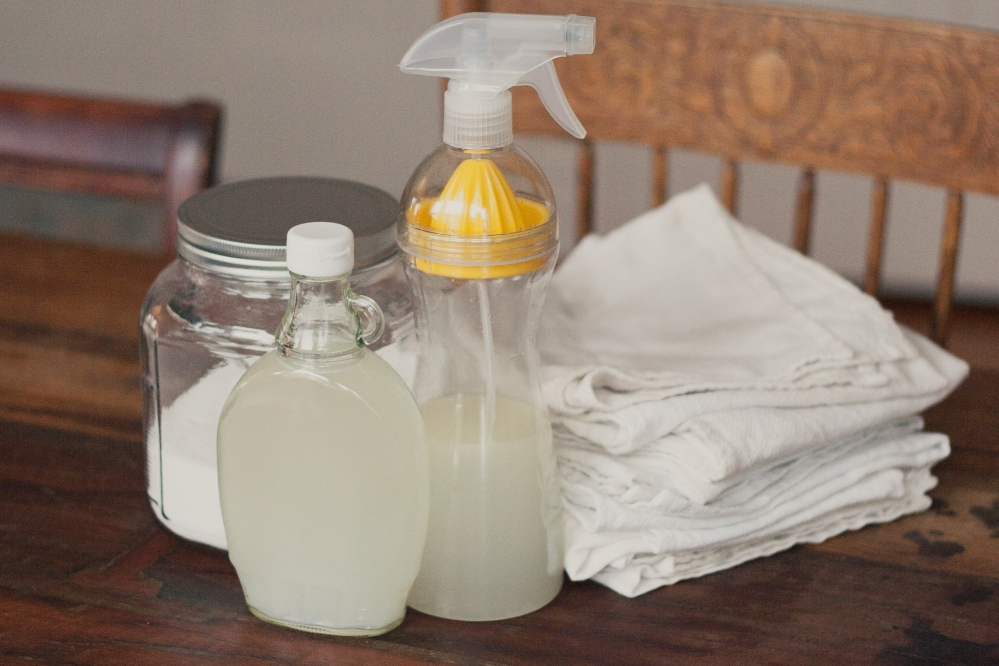 Alan and I have been gradually phasing out paper products and chemical products in our home. I had sort of been suggesting it for a while, but Alan is actually the opinionated one when it comes to cleaning products, and I think he was a little skeptical and hesitant to try make the switch at first. Fortunately, you don't have to sacrifice effectiveness when you switch to natural products. We stocked up on washable cleaning cloths (Alan's move, which made him feel ready for the switch, and has no doubt already saved us loads of money over paper towels) and started out using diluted white vinegar (its low cost and antibacterial qualities make it the backbone to most homemade cleaning products) which works very well. For Christmas Alan got me The Naturally Clean Home which is chock full of tons of recipes for use in every room of the house from the laundry room, to the bathroom, to the garage, and I am in love!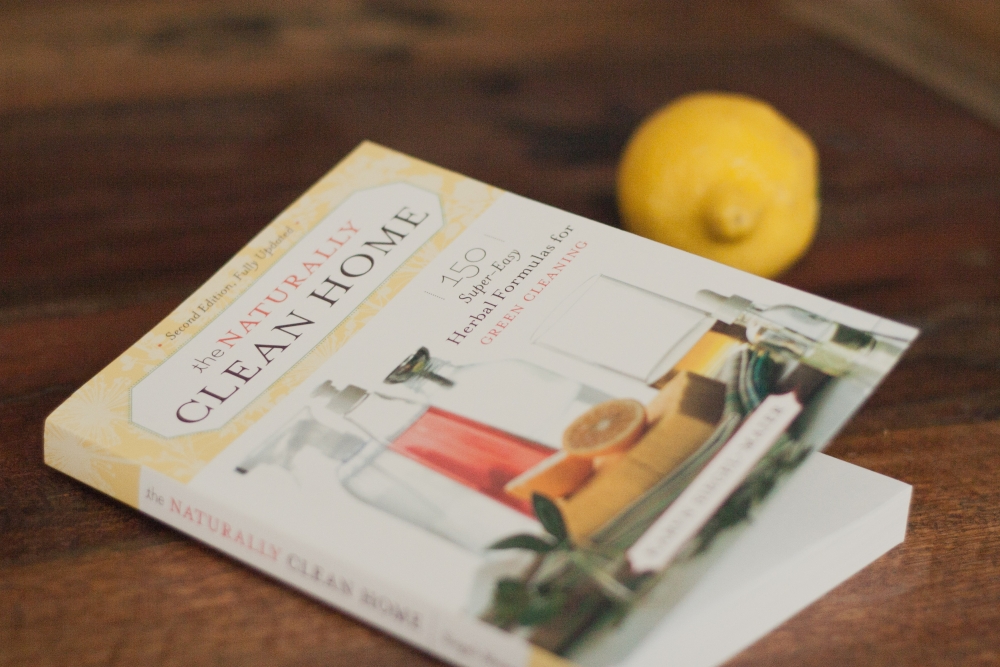 So why go the homemade natural route?
Its cheaper (the inital investment can be intimidating, but the ingredients last forever. Just start out with a few essential oils and use them in everything)
Its healthier
They work really well
Its fun and rewarding
Now on to the recipes (all recipes are from the second edition of The Naturally Clean Home).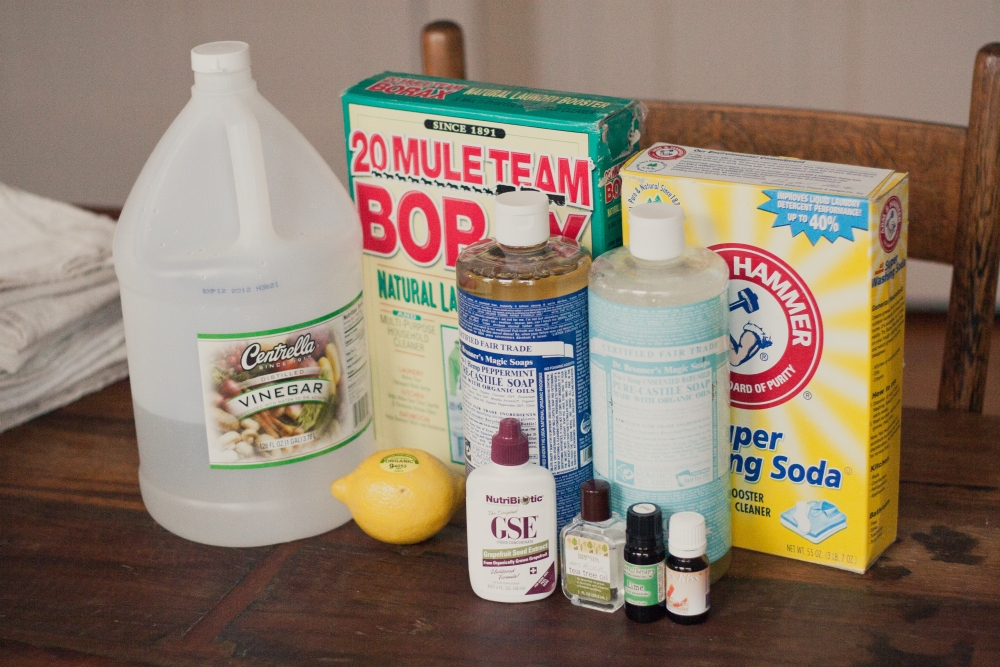 Lemon Blast Cleaner
1 teaspoon liquid castile soap (I love Dr. Bronners. It can seem expensive but it is concentrated and a little goes a long way. I have peppermint and baby mild [which is unscented], but there are several scents, so pick your poison. Just keep in mind how the smell might mesh with the other essential oils in the recipe)
1/8 cup white vinegar
1/4 cup lemon juice
2 cups water
6 drops citrus seed extract
4 drops lemon, lime, orange, or eucalyptus essential oil (I chose orange for this one)
1 teaspoon borax (20 mule team is the most popular brand)
Combine in a spray bottle (we got this one, which is awesome because it has measurements marked on the side, a built in citrus juicer, and a tiny filter on the end of the uptake straw which filters out lemon chunks to avoid clogs. Awesome!) and shake before each use. This one smells divine and cuts through sticky stuff like its no one's business!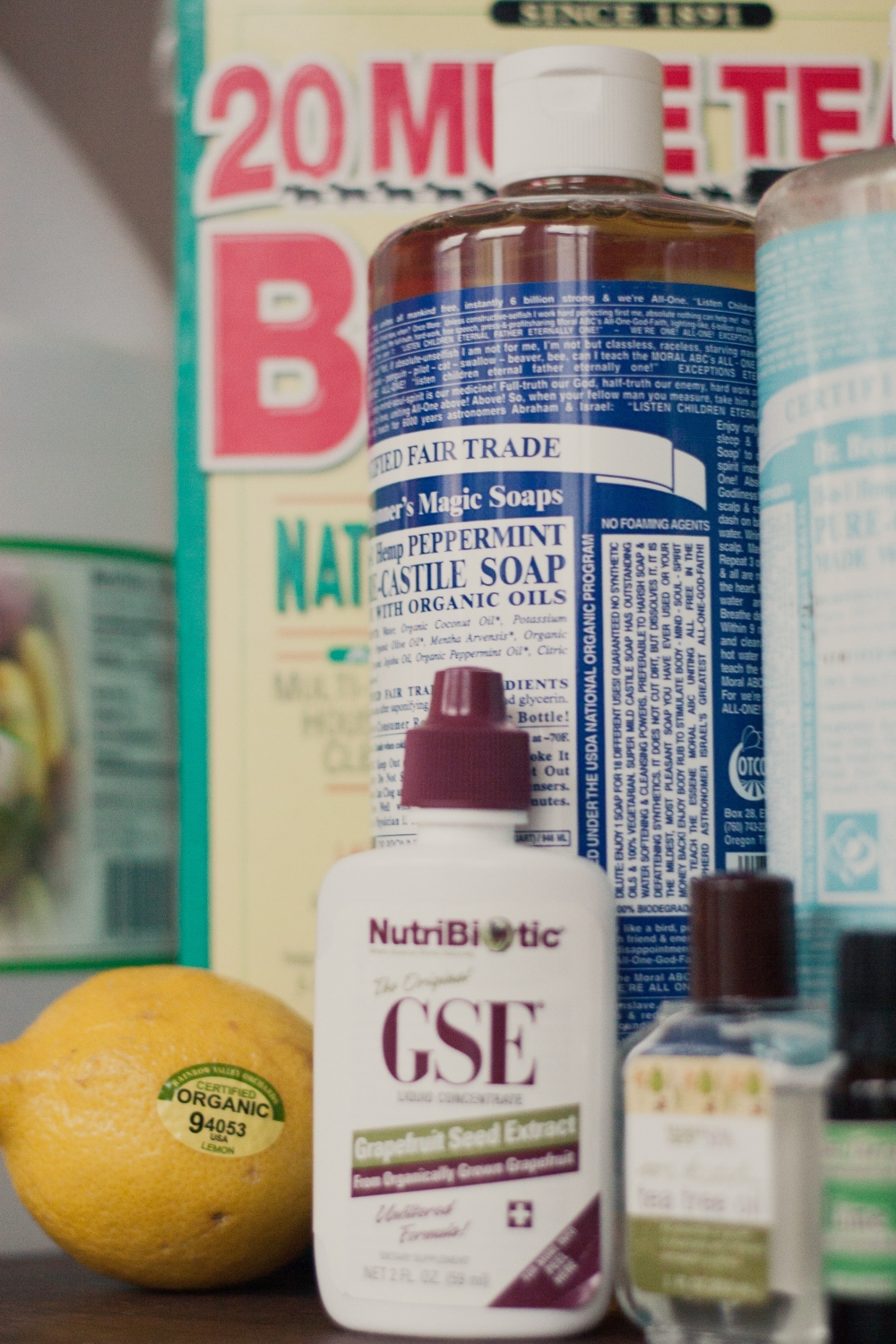 Citrus Dishwashing Blend
liquid castile soap (diluted to your desired strength - I did 1 part soap to 2-3 parts water because I tend to be heavy-handed with products, but you can make it stronger and use a drop at a time)
20 drops lime essential oil
10 drops sweet orange essential oil
5 drops citrus seed extract
Mix castile soap and water in a 22 oz. squirt bottle (I halved the recipe and used a 12 oz. empty maple syrup bottle because its what we had on hand), add essential oils and shake before each use. Use a couple of tablespoons in a sink of water, or a drop or two on the sponge. This one smells like Squirt soda, yum!
As with most natural cleaning products, this is not super high sudsing. Unlike most commercial cleaning products and toiletries, Dr. Bronners has no added foaming agents. It took me a long time to let go of the "suds=clean" mentality in the kitchen, shower, and laundryroom, but after a while, when everything is still reliably clean, you get used to it.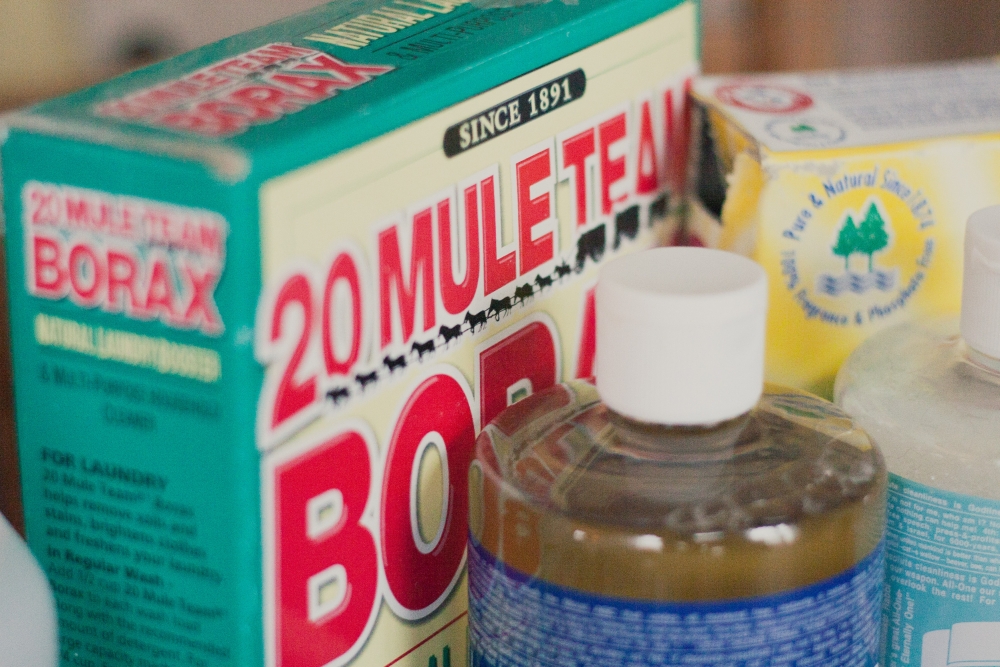 Lavendar Lift Automatic Dishwasher Powder
2 cups washing soda
2 cups borax
20 drops lavendar essential oil (I substituted tea tree oil because you can get it cheap at Trader Joe's so I had it on hand)
Mix ingredients well, and use 2 tablespoons per load of dishes. We also splash some white vinegar into the dishwasher before starting it up, it lowers the pH of the water and helps the powder work better. You can also add it to the rinse aid compartment in your dishes for a cheap alternative to jet dry, and your dishes will just sparkle!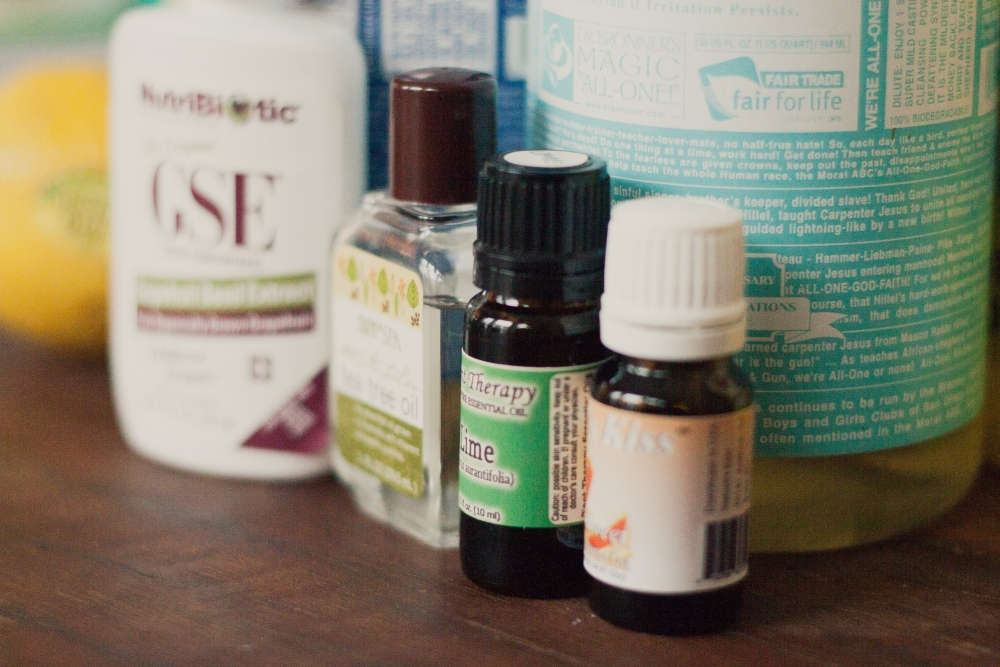 Got any natural home cleaning recipes/tips that you love?