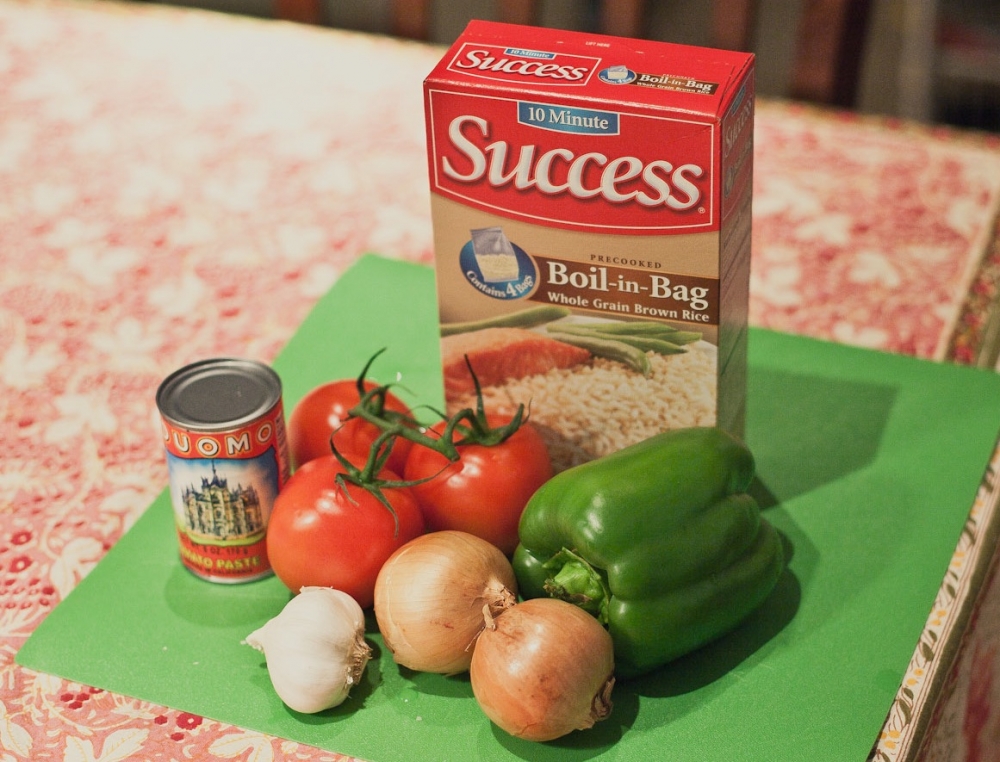 The holidays always make me really nostalgic for our early married days. We were married in October and the first fall and winter together were so special. We spent so much time cooking shoulder to shoulder in that tiny kitchen, and a staple in those days was chicken mish-mash (I don't remember how it got the silly name, but somehow it stuck). It was a recipe I first threw together for Alan while we were dating, and then we "perfected" together after we were married. I didn't really know much about cooking back in those days, so the recipe is really simple, but its an awesome comfort food. (I made it over at Joel and Kate's on friday night, so you can admire the glimpses of her beautiful tablecloth in there)
You will need:
rice (believe it or not, when we were first married I had never even cooked real rice before, so we used to buy this boil in the bag stuff called Success rice. We have since put our big boy rice pants on, but I picked up a box of Success rice to stay true to the original recipe - two bags)
3 medium tomatoes
2 small onions
2 cloves garlic
1 sweet pepper (I like green to balance out the colours)
1 can tomato paste
1 lb. boneless skinless chicken (you can substitute tofu)
1 tbsp. olive oil
salt and pepper
This will feed 3-4.
Start buy chopping the pepper, onions, tomatoes, and mincing the garlic. . .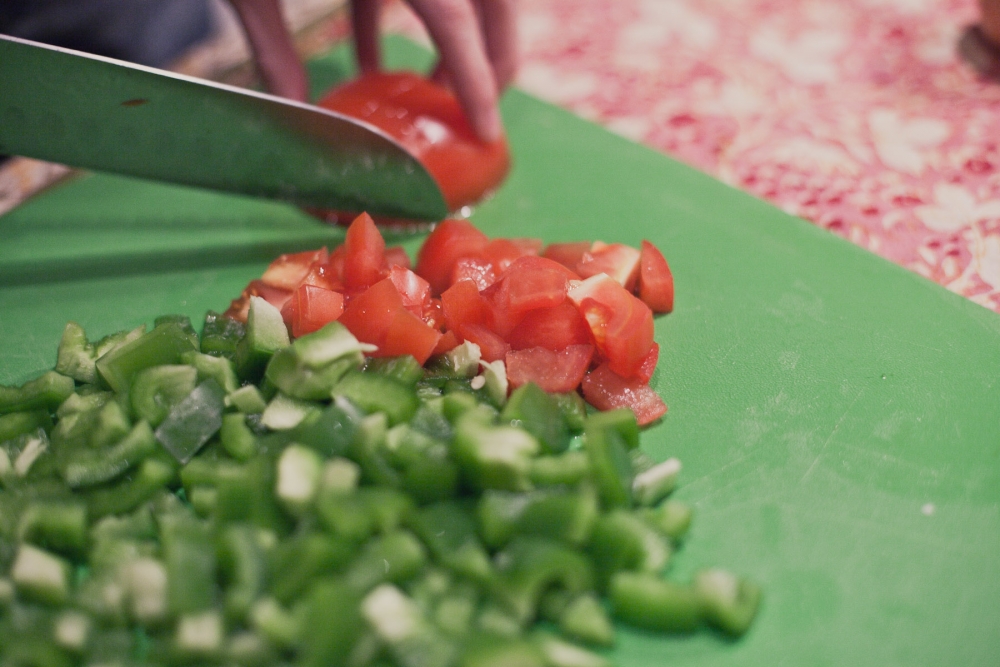 Put in a bowl and set aside. . .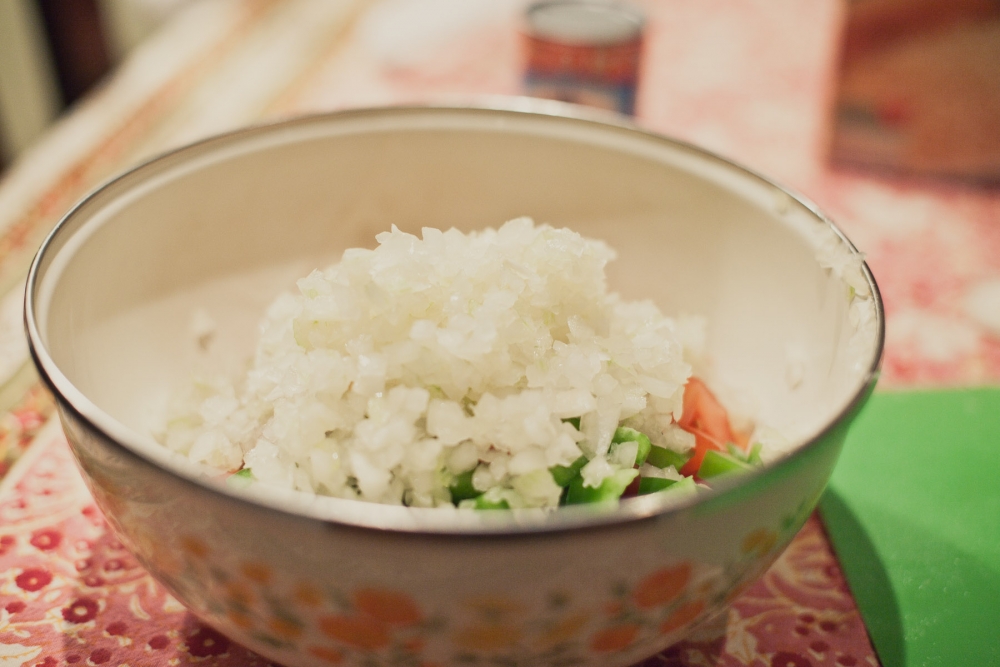 Fill a pot with water and start your rice. . .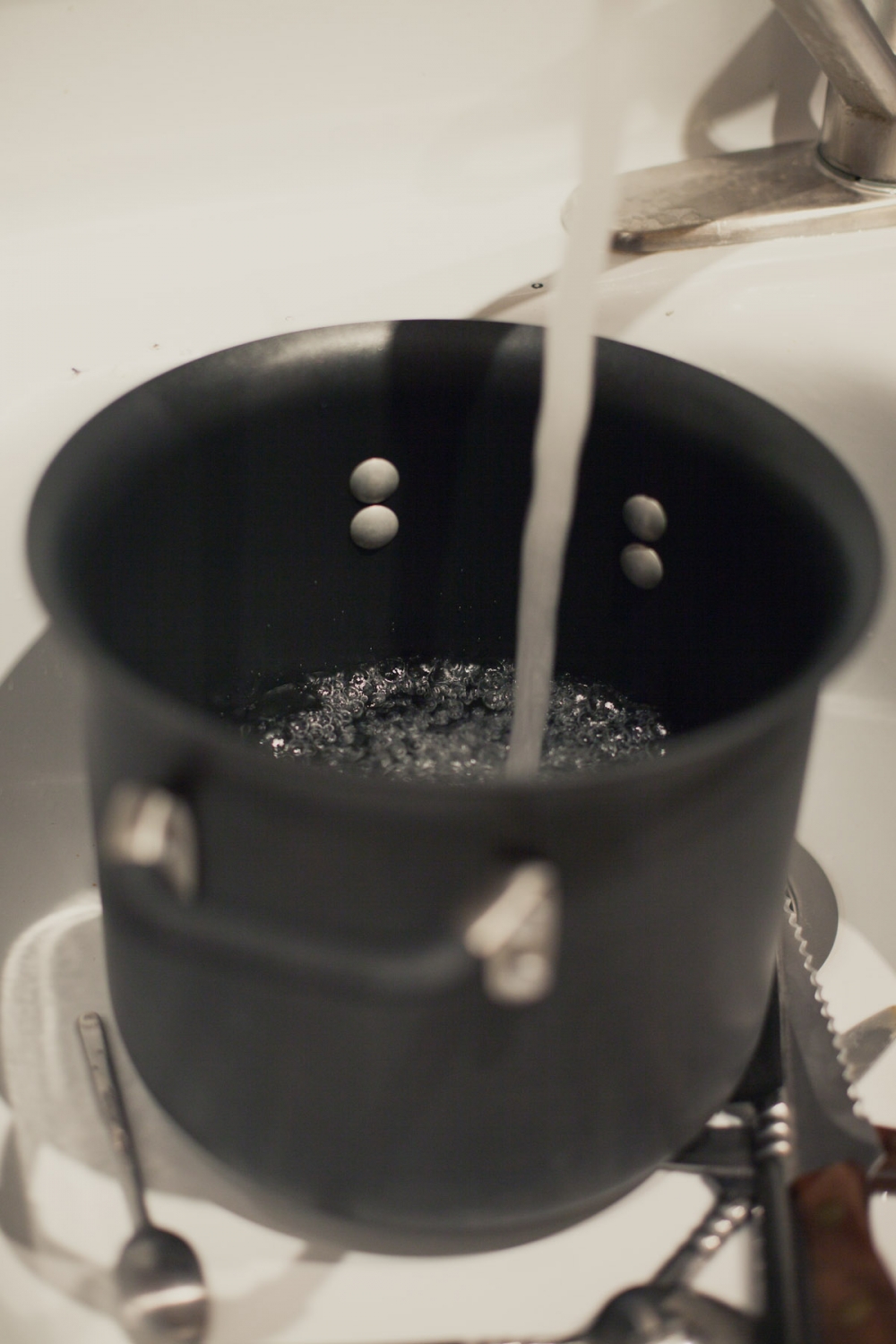 Heat up oil in a skillet over medium heat, season chicken with salt and pepper, and cook thoroughly. . .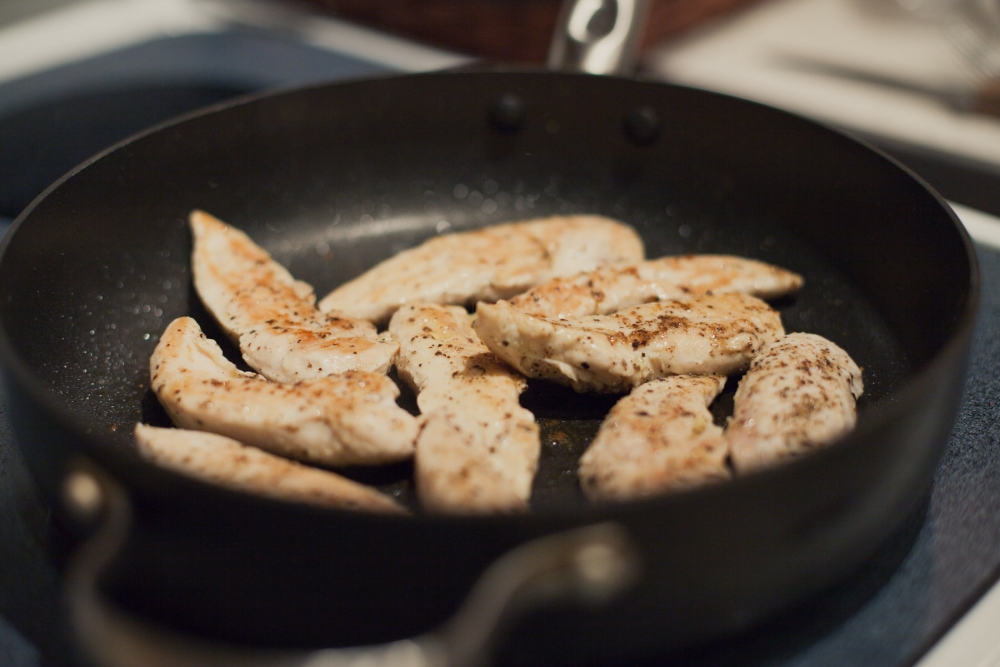 Transfer chicken to a plate and add fresh ingredients and tomato paste to the skillet. Mix and cover, stirring often to prevent sticking. . .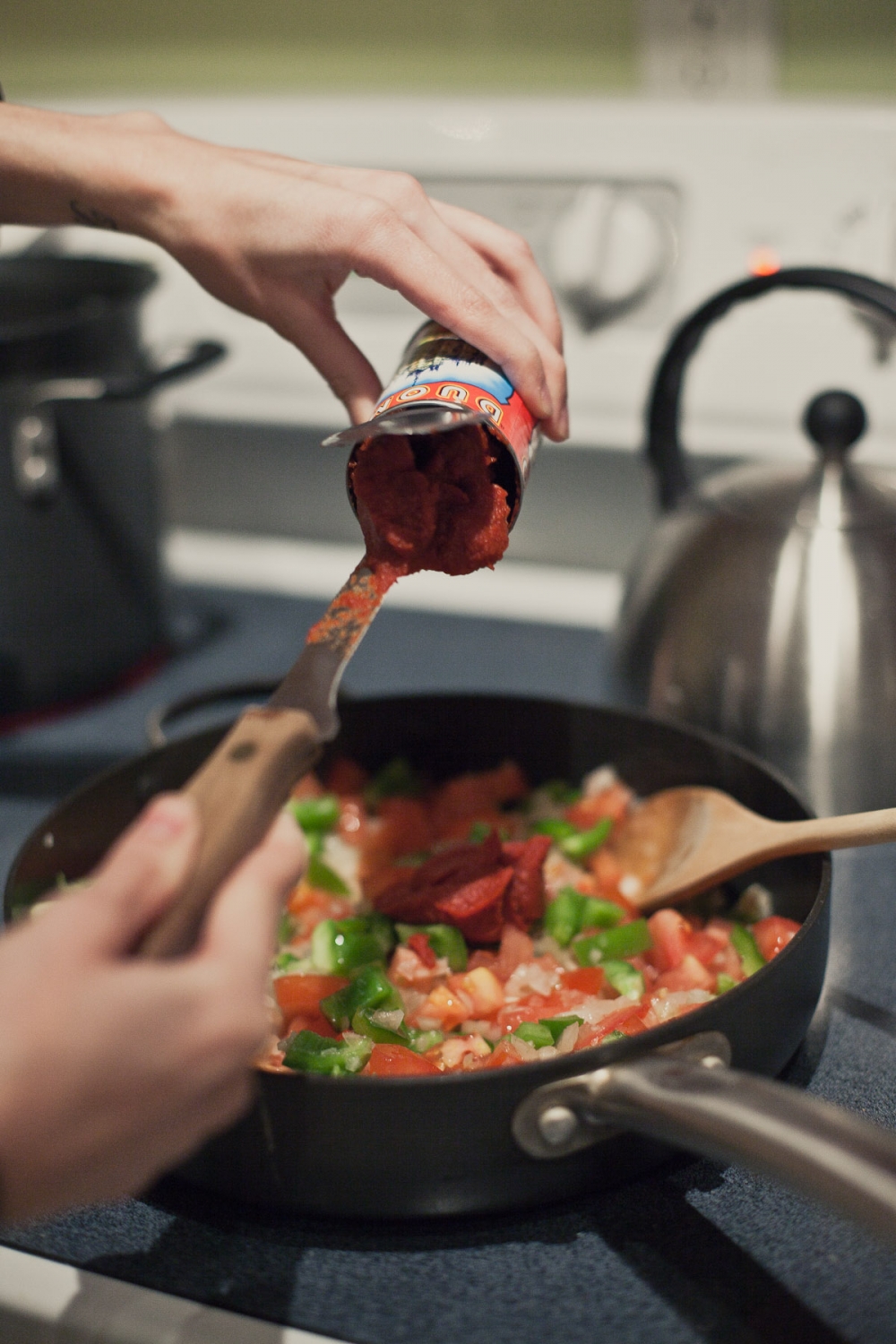 Give baby keys to entertain. . .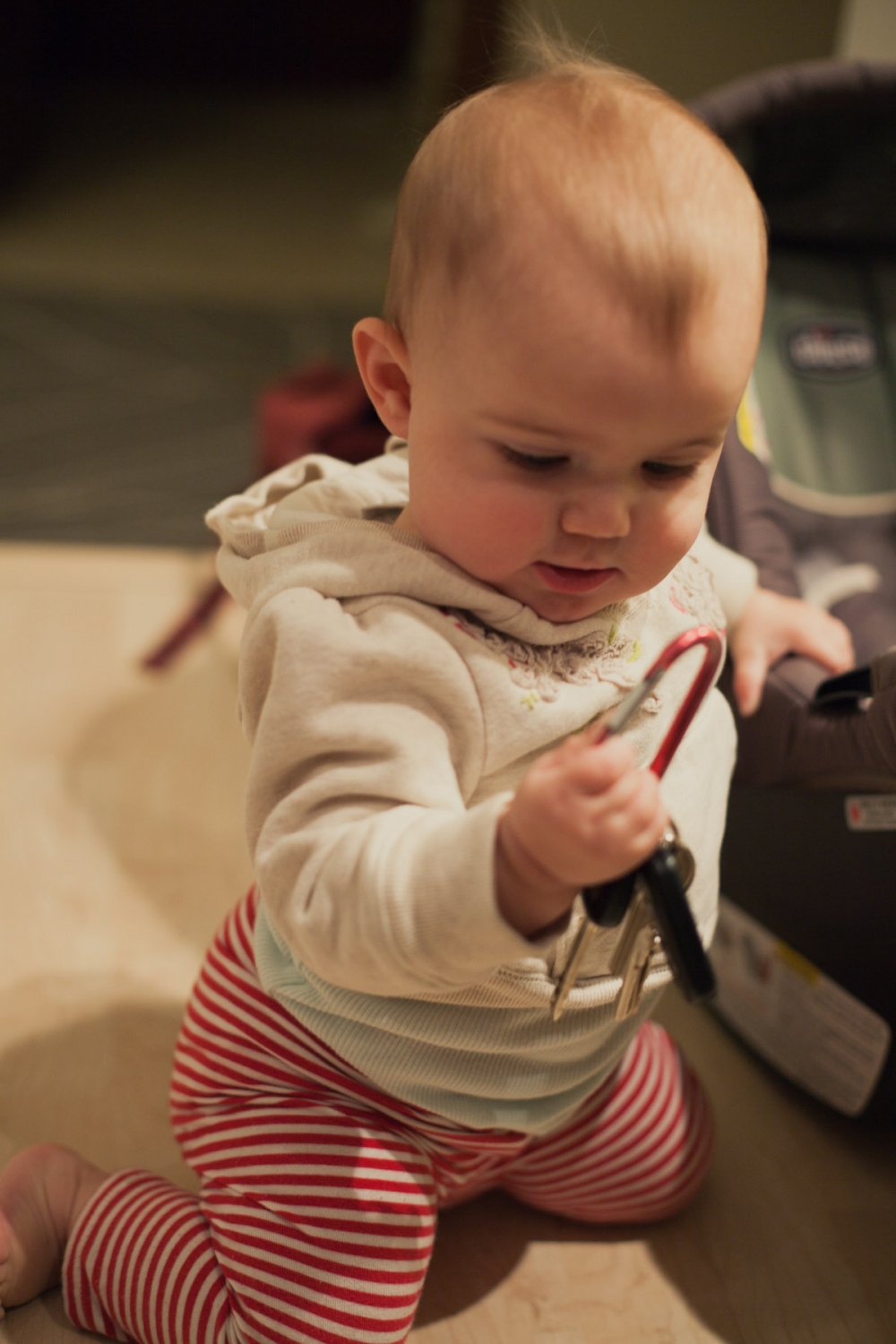 Meanwhile, shred the chicken. . .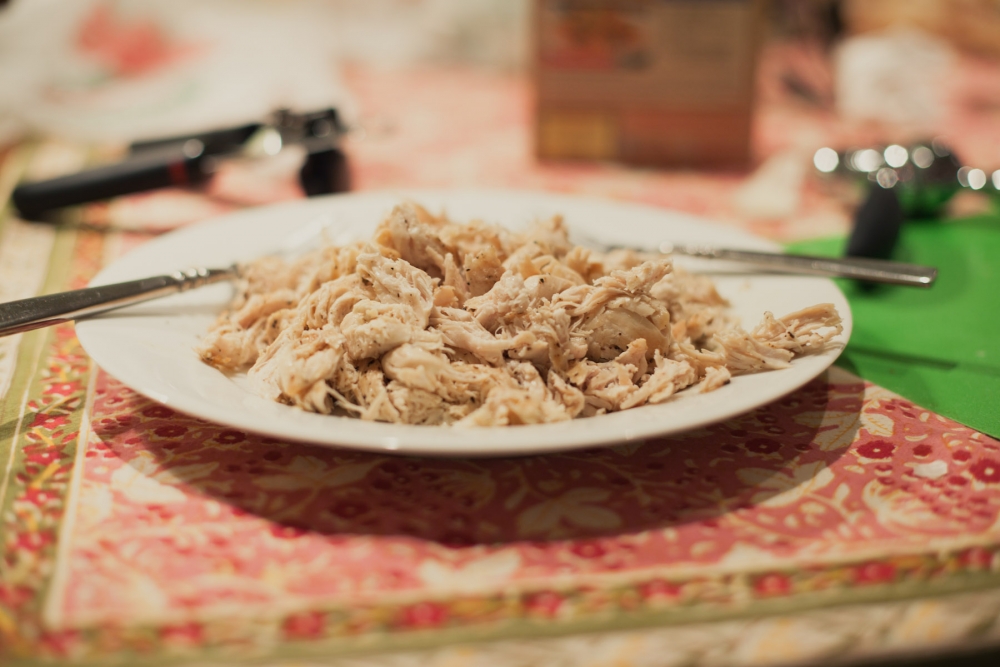 Add salt and pepper to the tomato mixture (it should be getting nice and stew-y). . .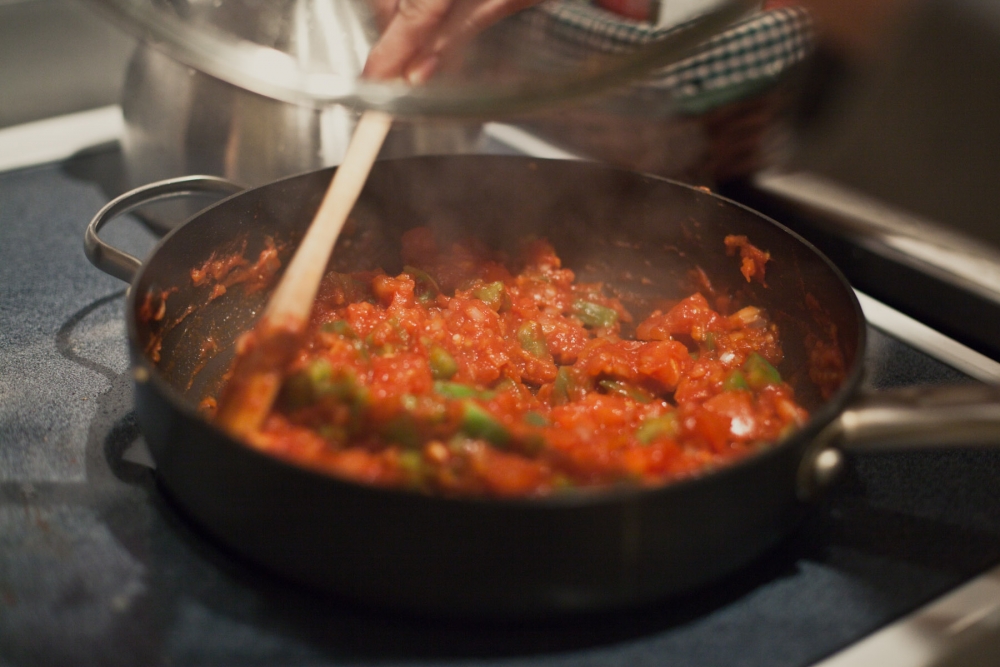 Once the peppers are soft and everything is cooked down, add the chicken, mix, kill the heat and re-cover. . .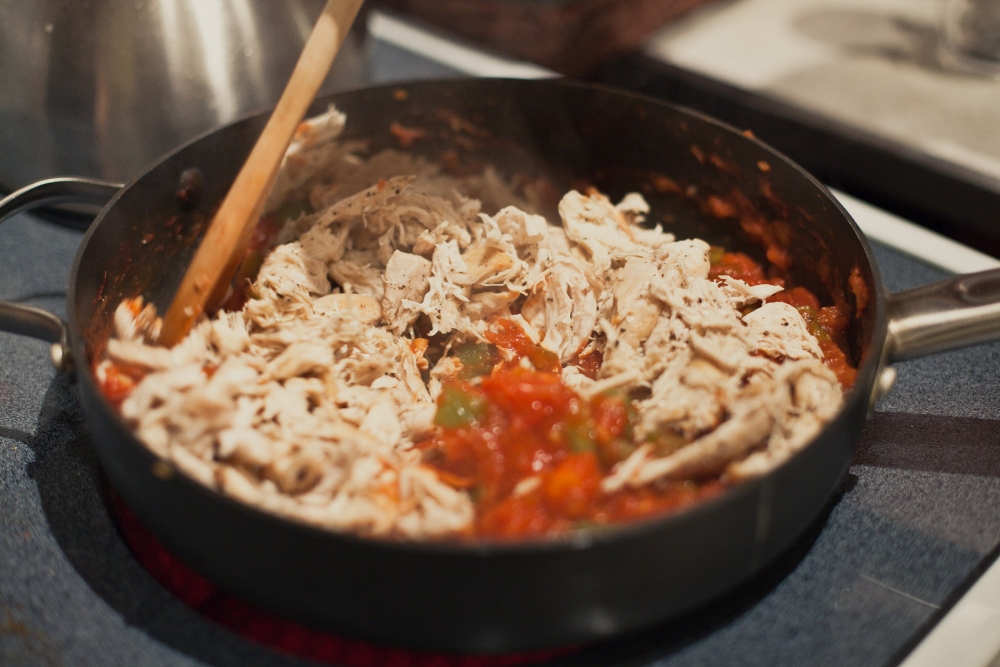 Look at that face! Gah!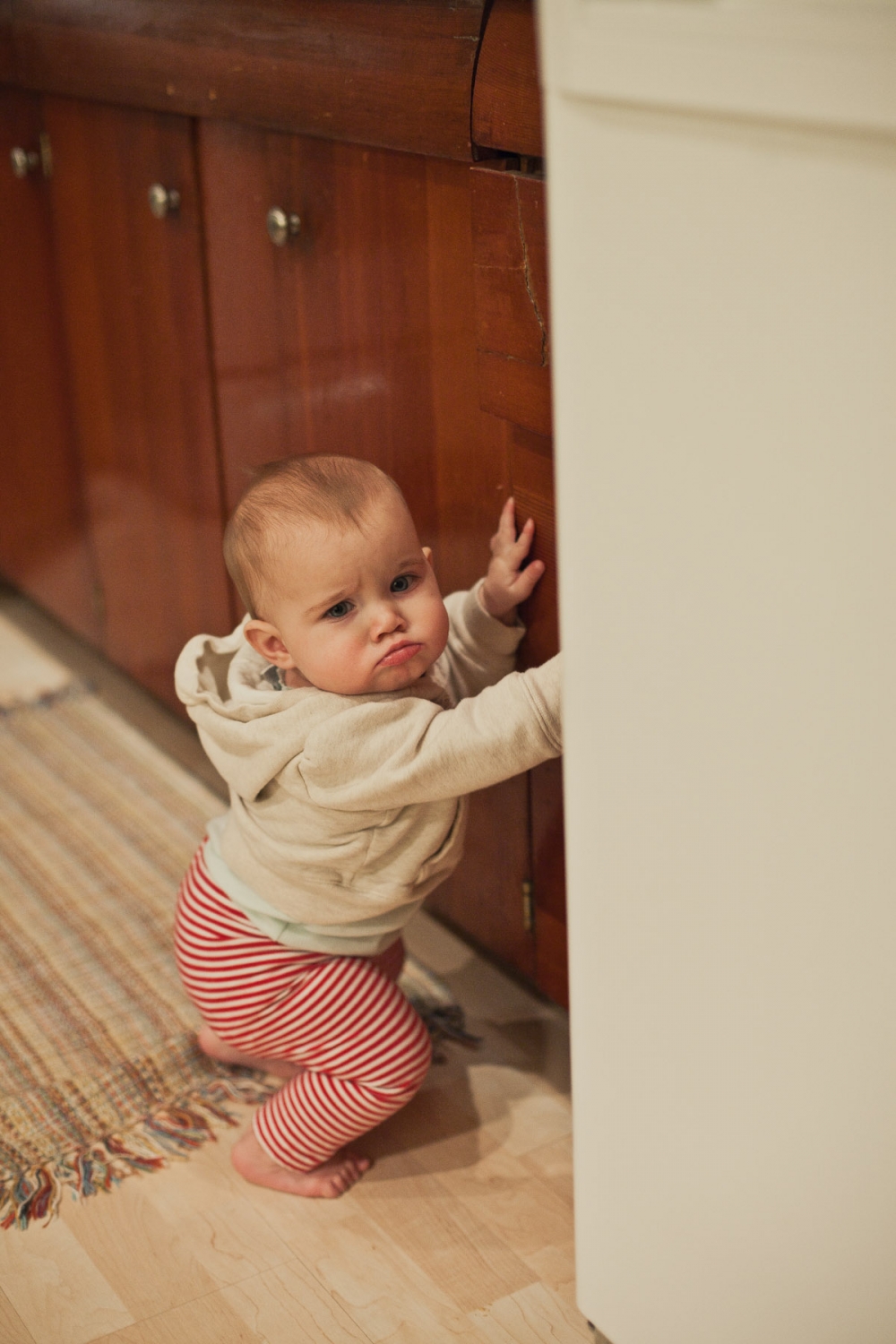 Drain the rice (I sandwich it between two plates to squeeze the water out). . .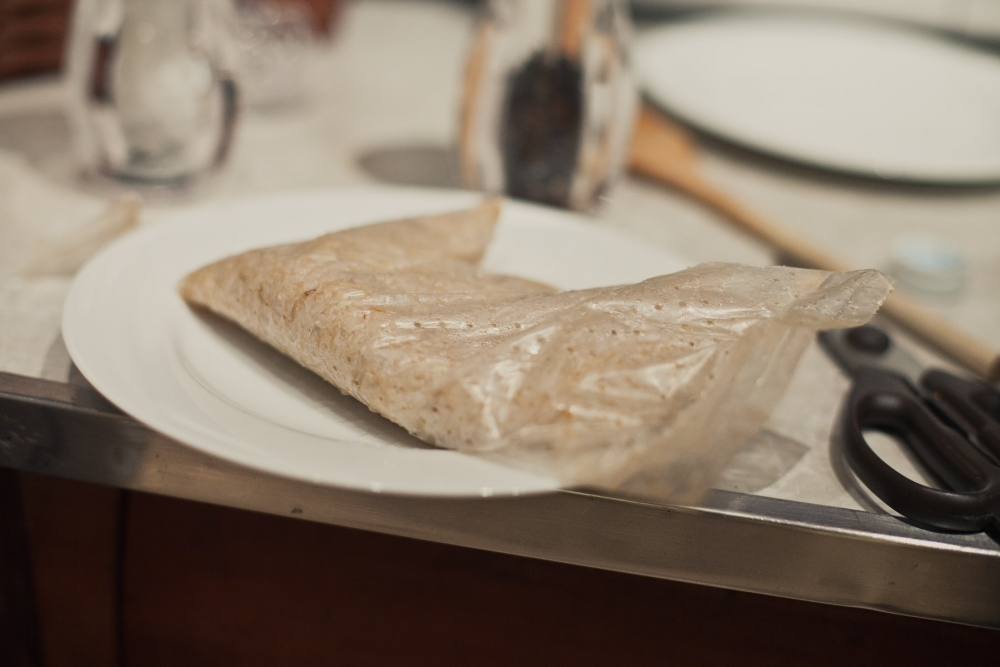 Return rice to pot and add chicken and tomato mixture, stir together. . .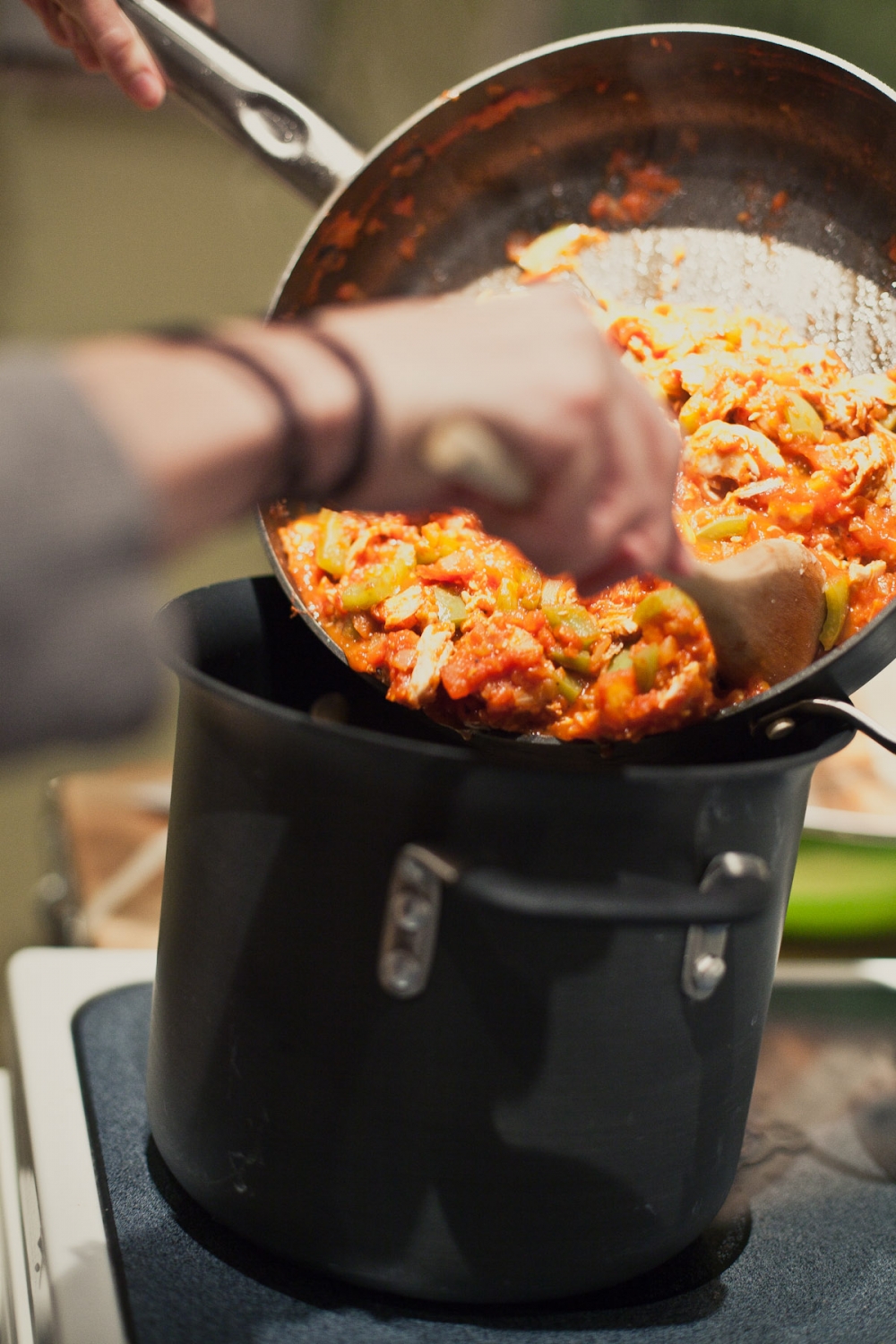 Add more salt and pepper to taste. . .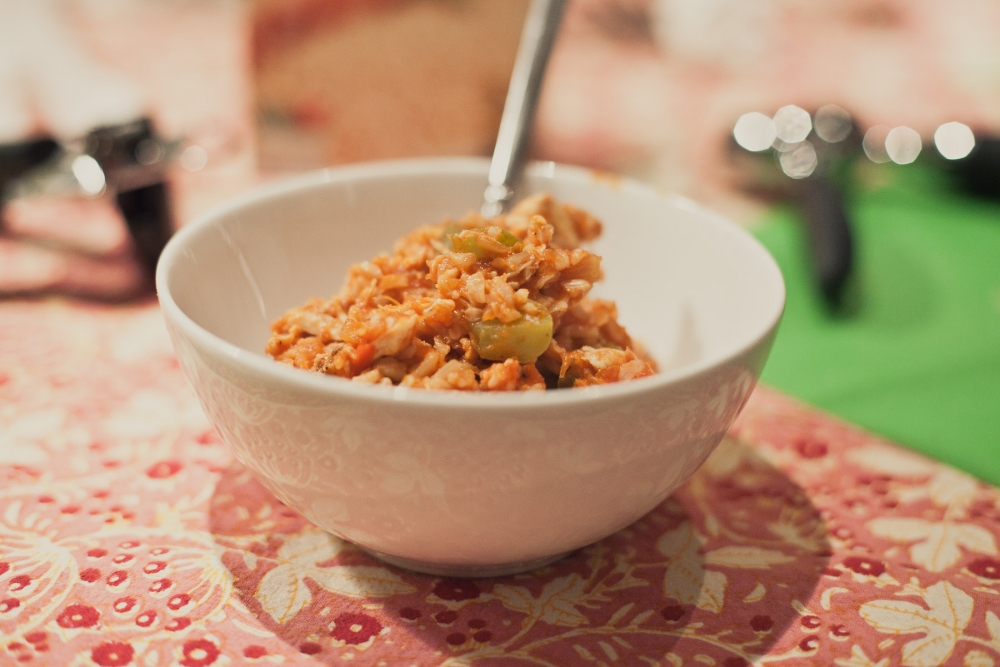 And maybe throw a beer in the mix?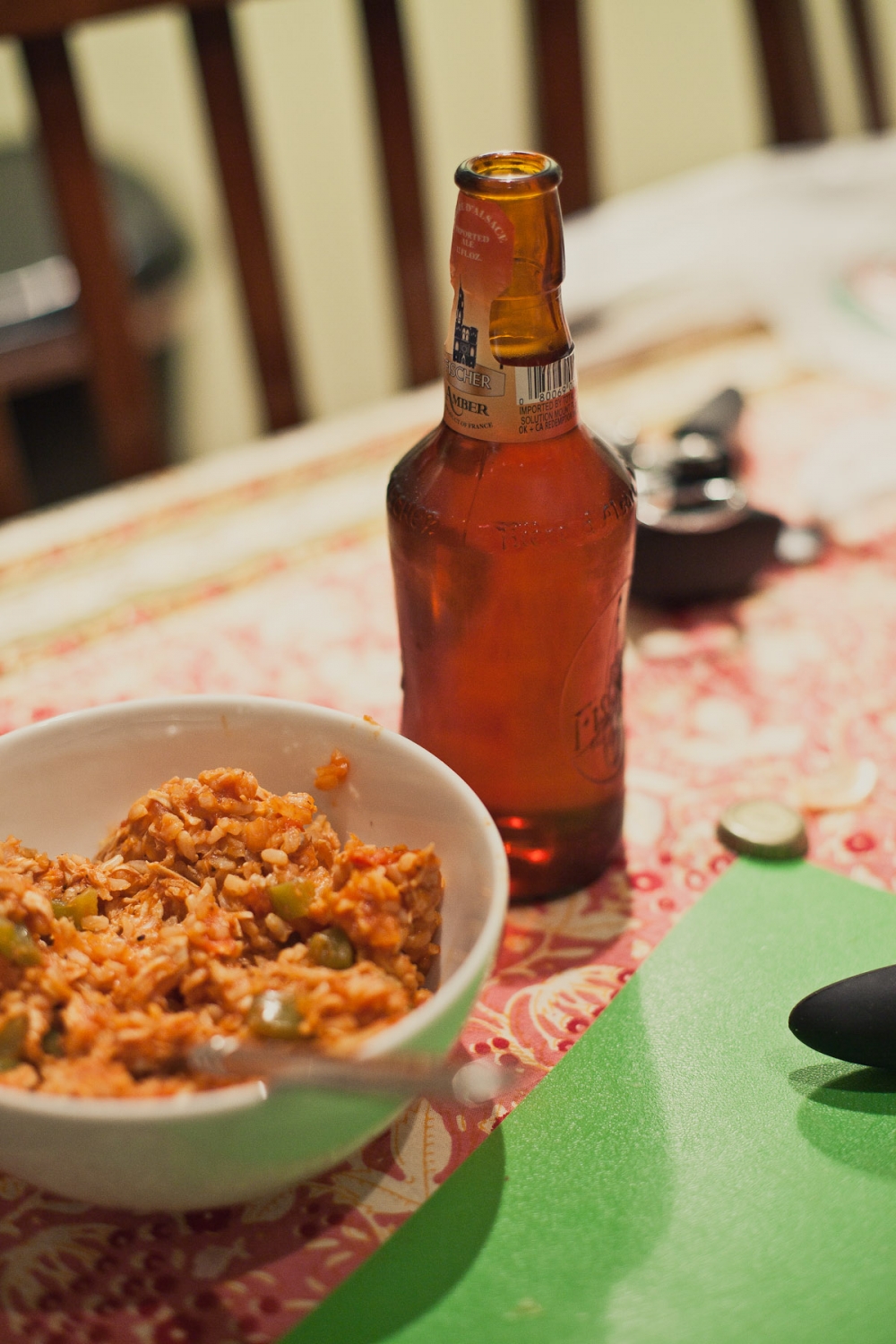 Baby definitely approved. . .