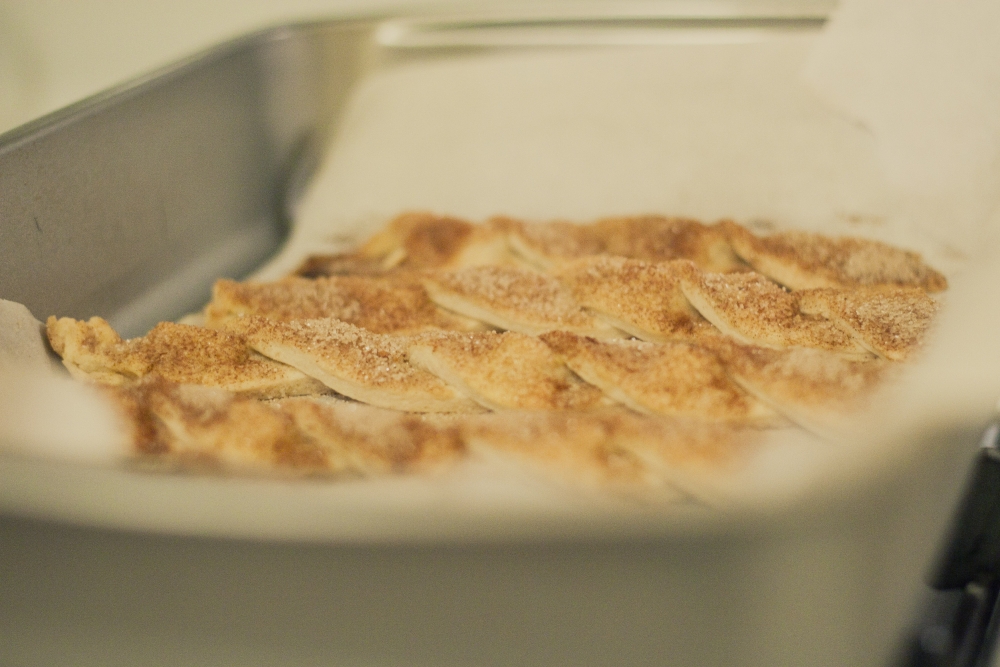 Now that you've made your beautiful pie, you inevitably have about 1/4 of your pie crust dough left. You could throw it away, but why waste your beautiful pate brisee when you can make a delicious snack?
All you will need for this recipe is cinnamon, sugar, egg wash or butter, and your leftover dough. If you are not making a pie but still want to make this, you can throw together some of Martha's pate brisee just for this, or, for an even more delicious and flaky dessert, pick up some store bought puff pastry dough (if you do this, bake according to the package directions).
Start by rolling out your dough to the classic 1/8 inch. Then, cut 2 inch wide strips with a knife or pizza cutter, and then cut up the middle of the strip to within an inch of the end of it. . .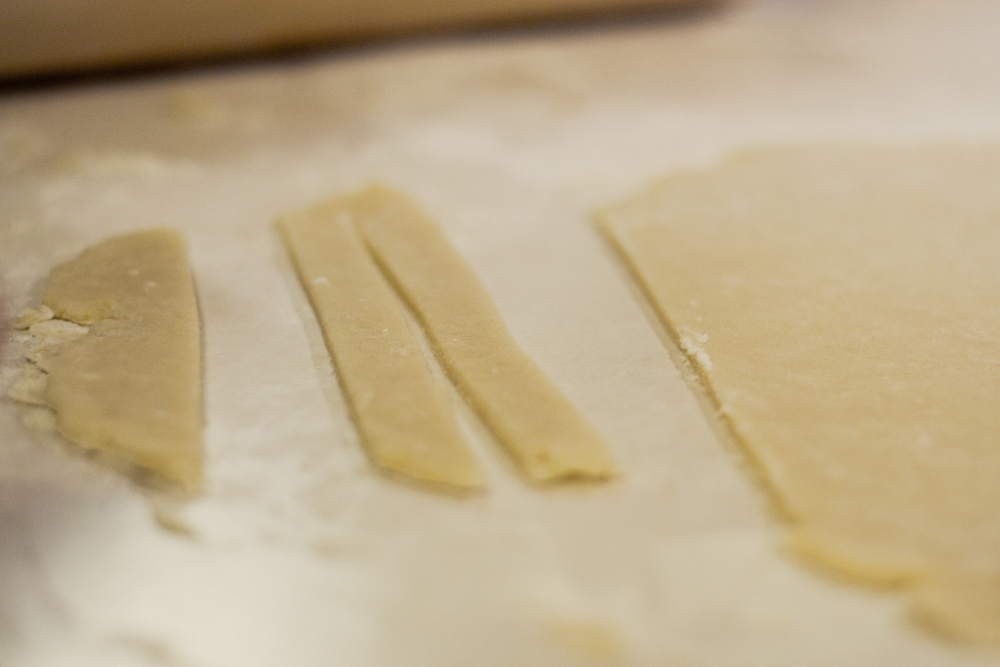 Twist the two pieces together in a sort of braiding motion, and then pinch the end pieces together (use a bit of egg wash if they won't stick). . .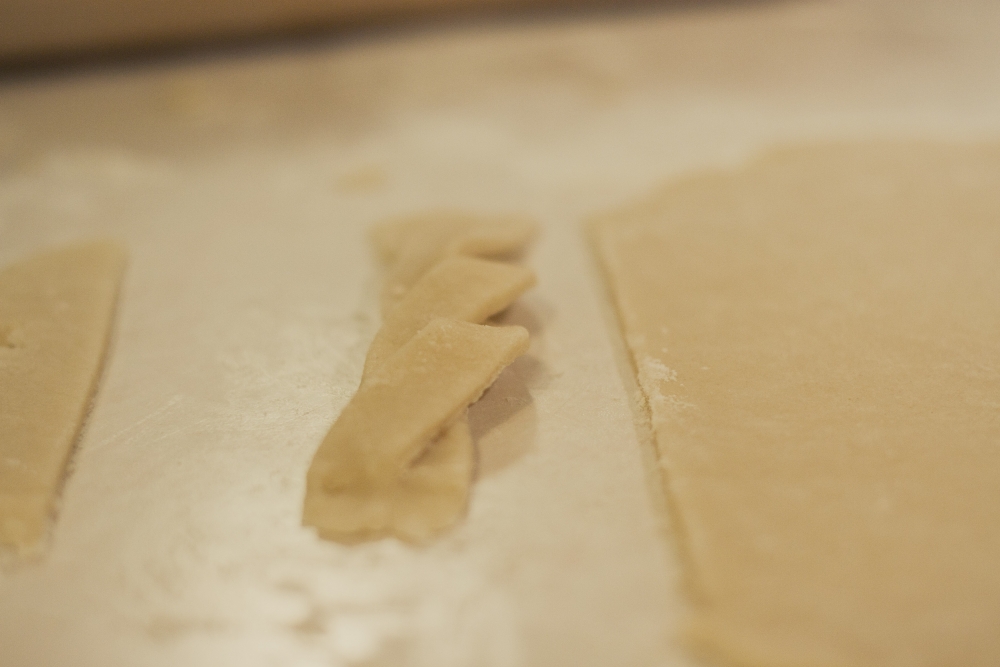 Repeat with the rest of the dough, don't worry about matching lengths. Place your twists on a parchment lined cookie sheet. . .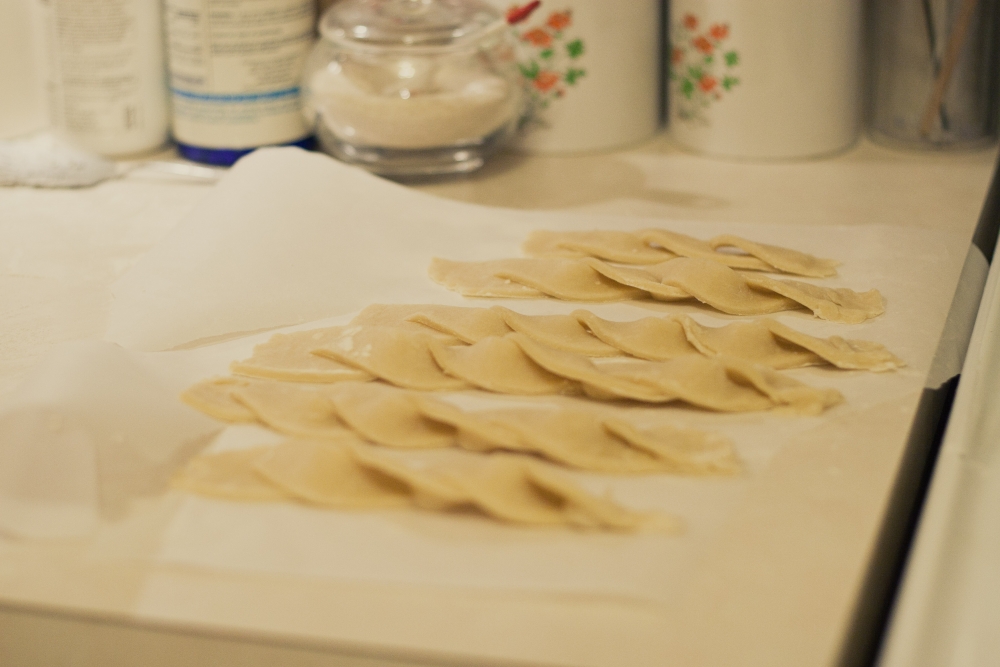 Mix together about two tablespoons of sugar and a teaspoon of cinnamon. . .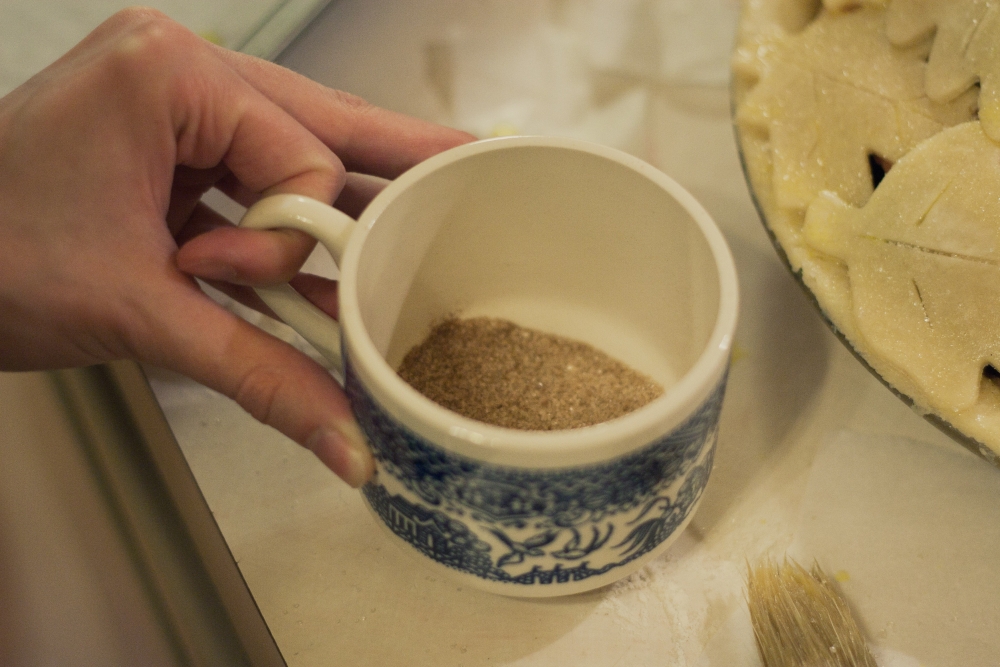 Use a pastry brush to brush your twists with leftover egg wash. Again, if you're not making pie, you can mix up some egg wash just for this (lightly wisk an egg yolk with a tablespoon of water), or use melted butter. Then liberallly sprinkle with cinnamon sugar. . .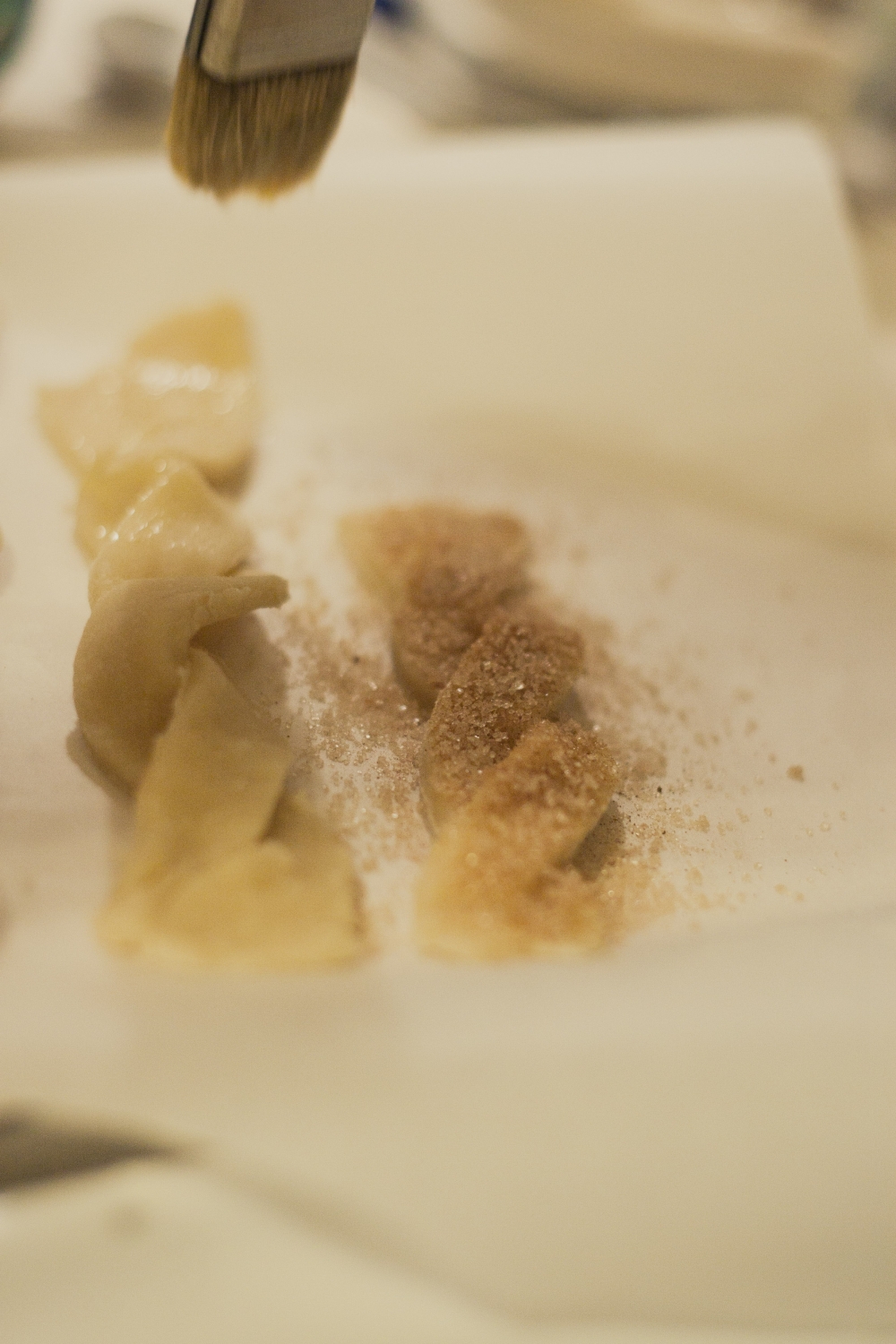 I put these in the oven when my pie was still in the freezer and my oven was preheated to 400 degrees, and they took about 15 minutes or so to get nice and golden brown, but you can stick these in with your pie at any time and at any temperature, just keep on eye on them. They smell awesome. . .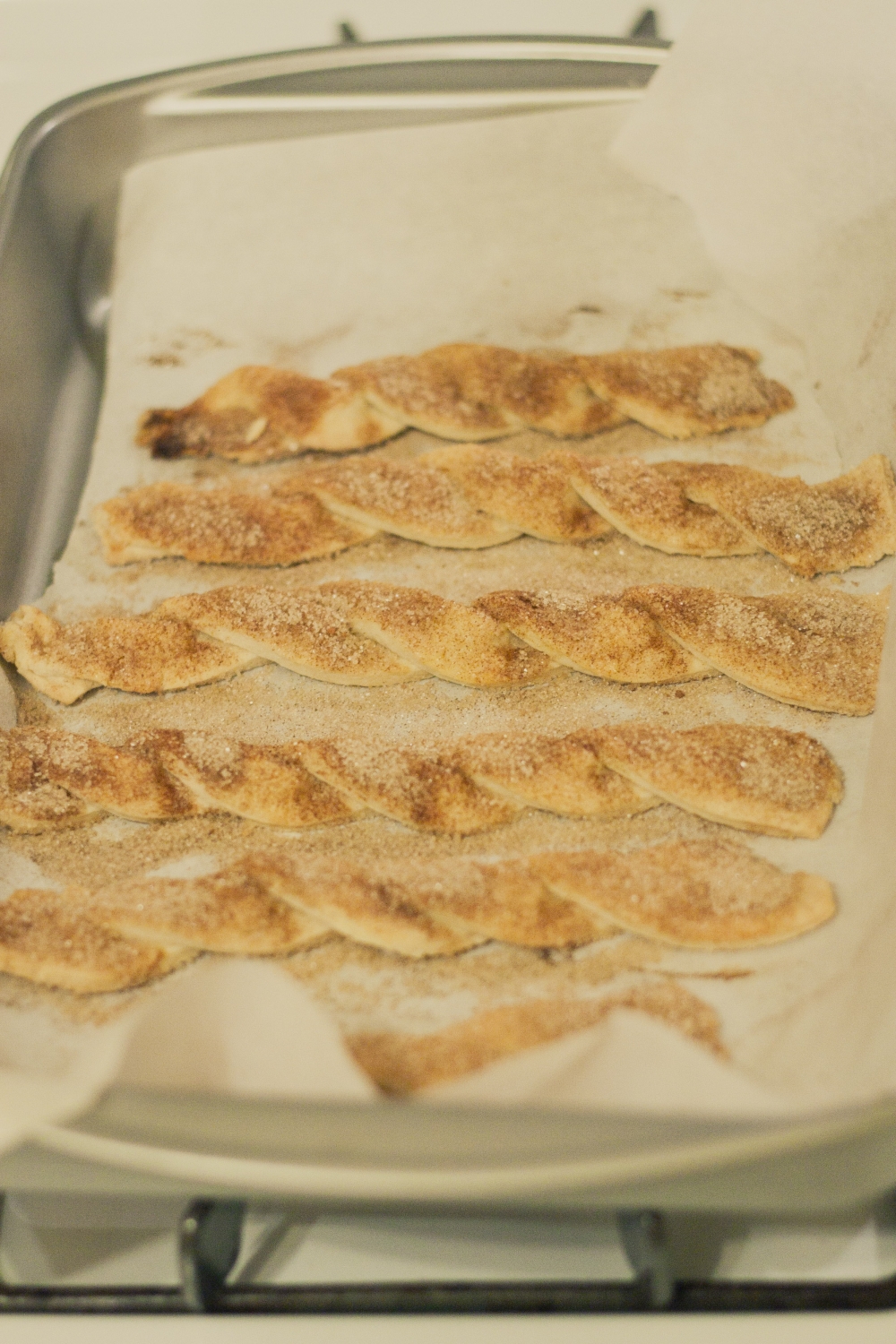 And taste awesome too. Not too sweet, but perfect for munching on while you resist the temptation to try your own pie before dessert time rolls around.