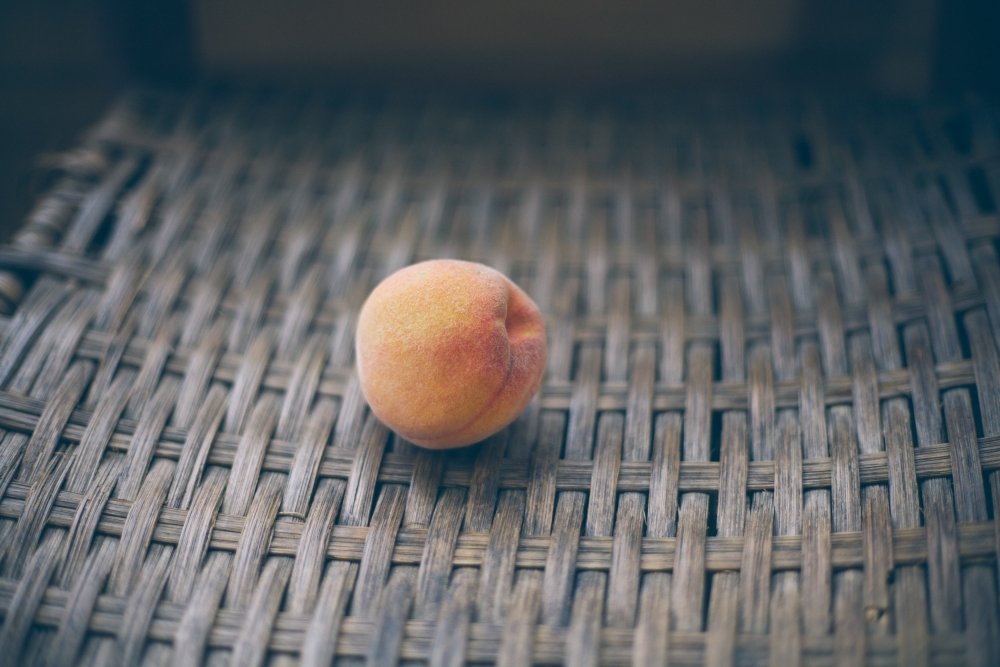 Two weeks ago it was all..."Oooo! The first peach!" And then a week later it was like...
OH MYLANTA WHAT ARE WE GOING TO DO WITH ALL THESE PEACHES.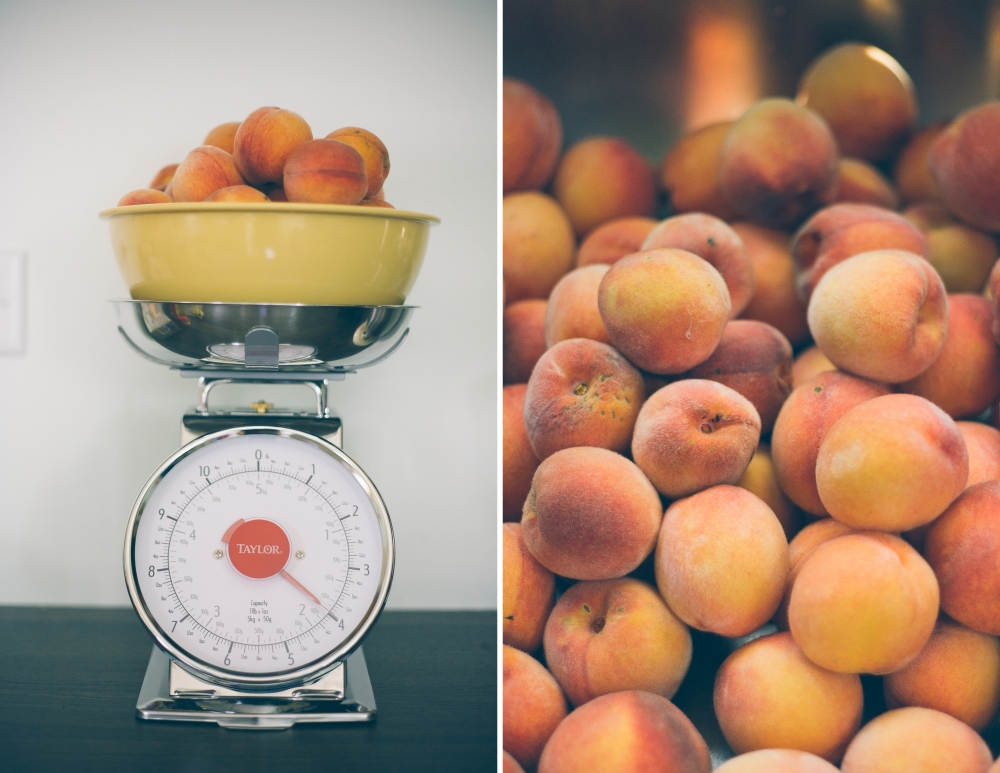 And after eating tons of peaches and picking TWO of these bowls (I typed "Bulls" initially. . . we're watching preseason football while I'm writing this post) full - 8 pounds worth - the tree still looks like this...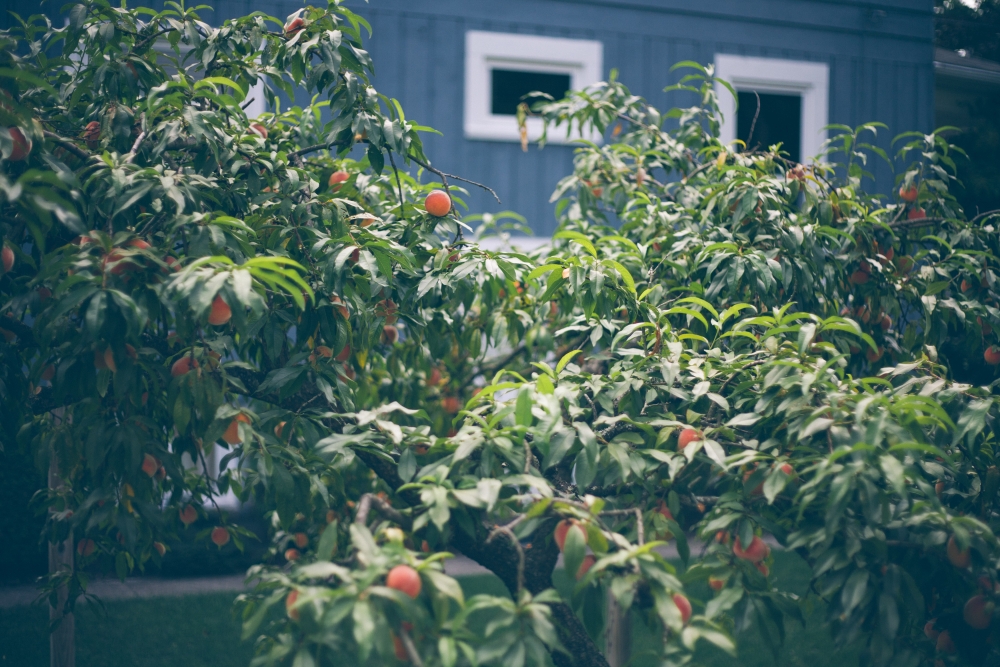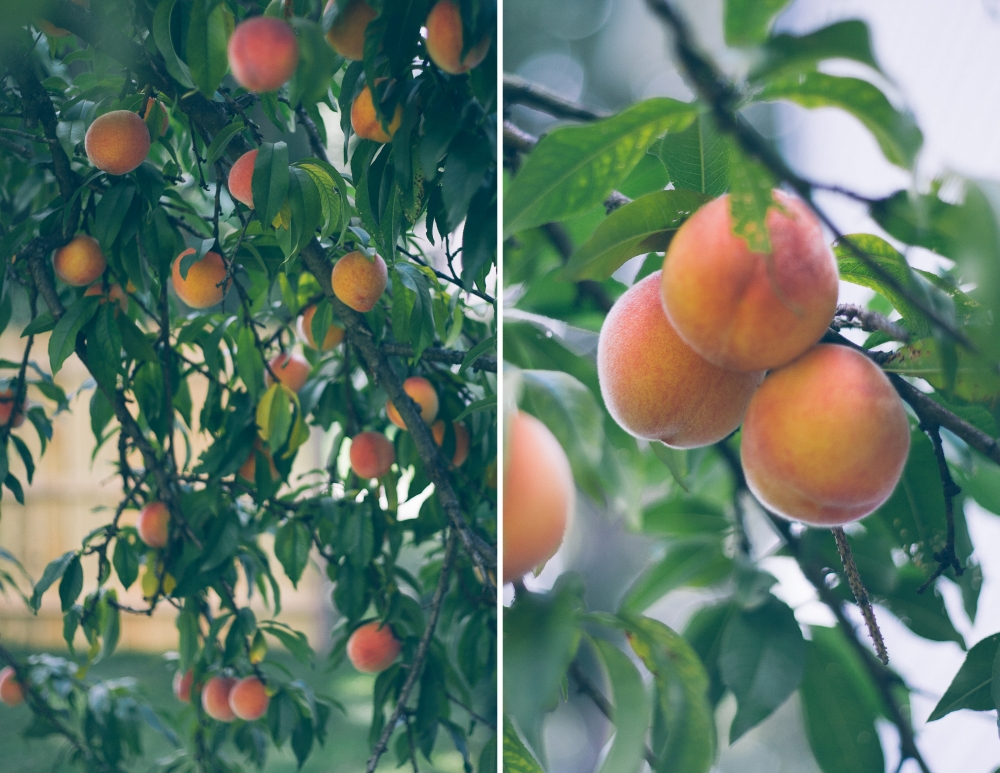 And then my dad came over and he filled a grocery bag full and the tree still looks the same to me. So far I canned 6 pints of honey spiced peaches and I am planning on some peach butter and of course have been freezing some as well. I think I'm probably just suffering a little under the bounty and just hate to see any go to waste, almost like it's my responsibility that every peach makes its way into a belly, but I'm sure I'll mellow out in future years. That said, if you come over, I WILL let you pick peaches (and if you give me enough notice I can even promise cobbler, too). Please. I'd rather you eat them than Blackmouth The Terrible (the local thieving squirrel that my mom nicknamed for the distinctive patch of black fur that surrounds his mouth). Although I suppose I could muster enough generosity to share with a squirrel... he has good taste.