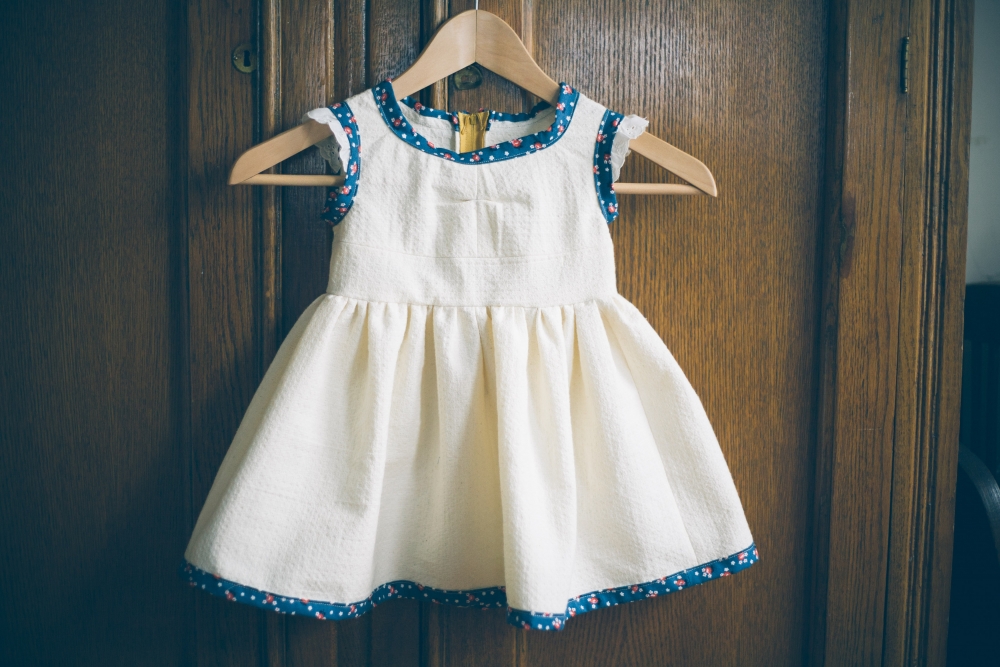 Indy didn't end up with a Christmas dress this year, even though I had dreams of deep green velvet and satiny bows, time just got away from us. So I had been keeping my eyes peeled for an Easter dress to buy for her, but everything was just a little too princessy and not enough farmy. So yesterday I just got in a mood and ended up spending the whole day sewing one instead.
It is adapted from a modern Simplicity pattern (2265), made with a woven organic cotton that I mentioned getting from Near Sea Naturals way back in fall of 2011!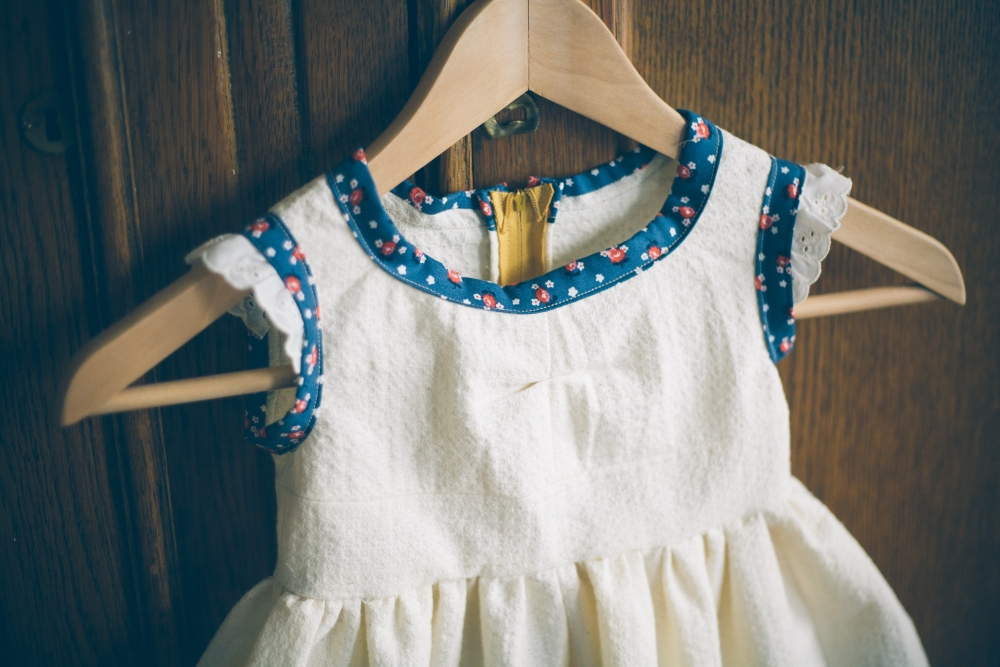 It's trimmed with a pretty calico from Denyse Schmidt's Quilt Collection. . .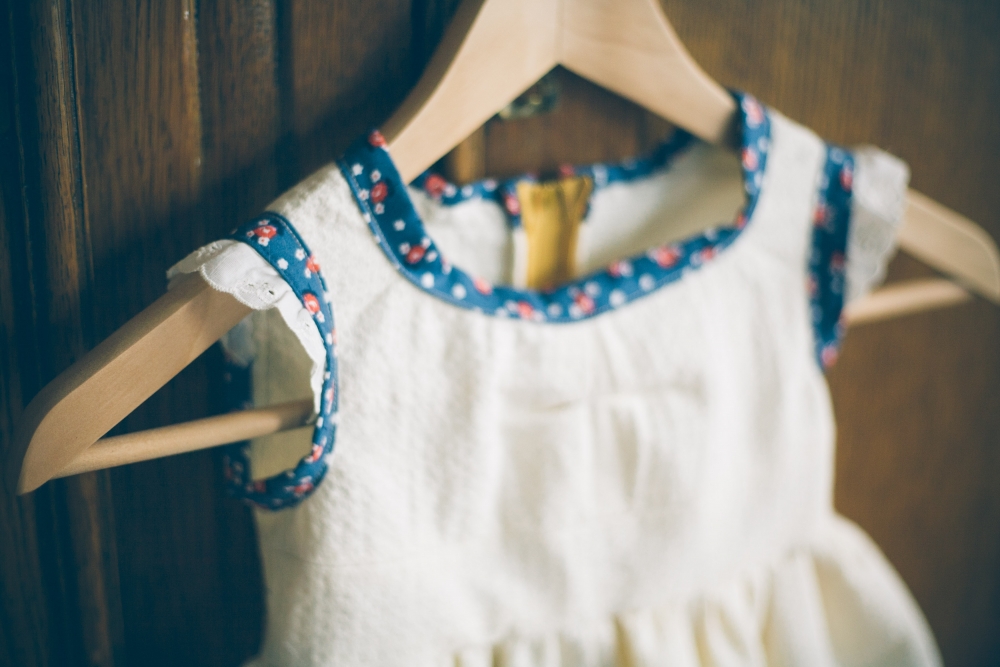 The sleeves are accented with some thrifted eyelet trim. . .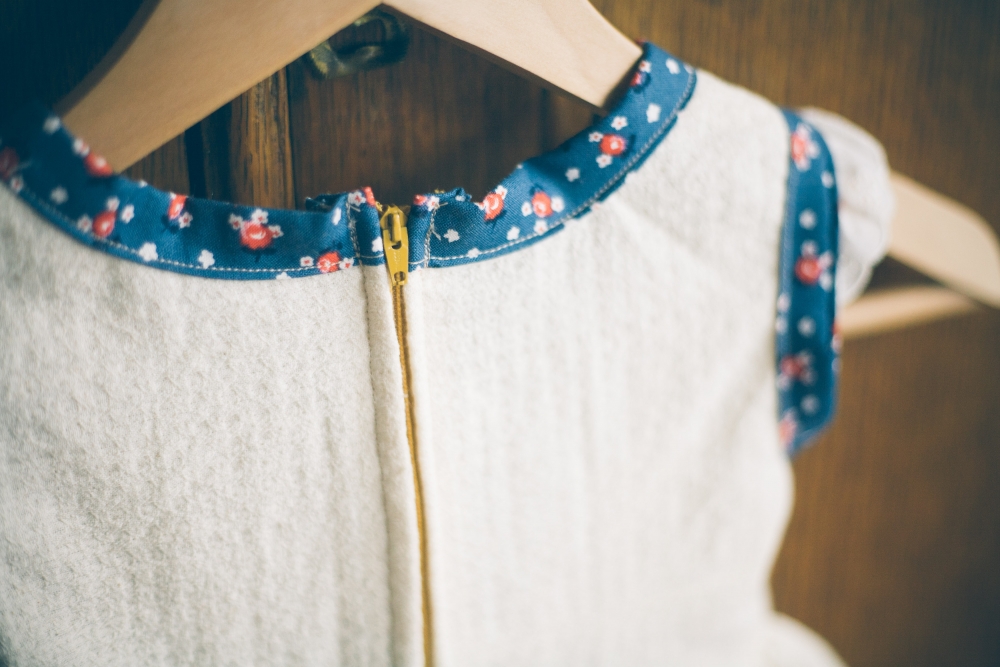 And I finished it with a thrifted mustard zipper.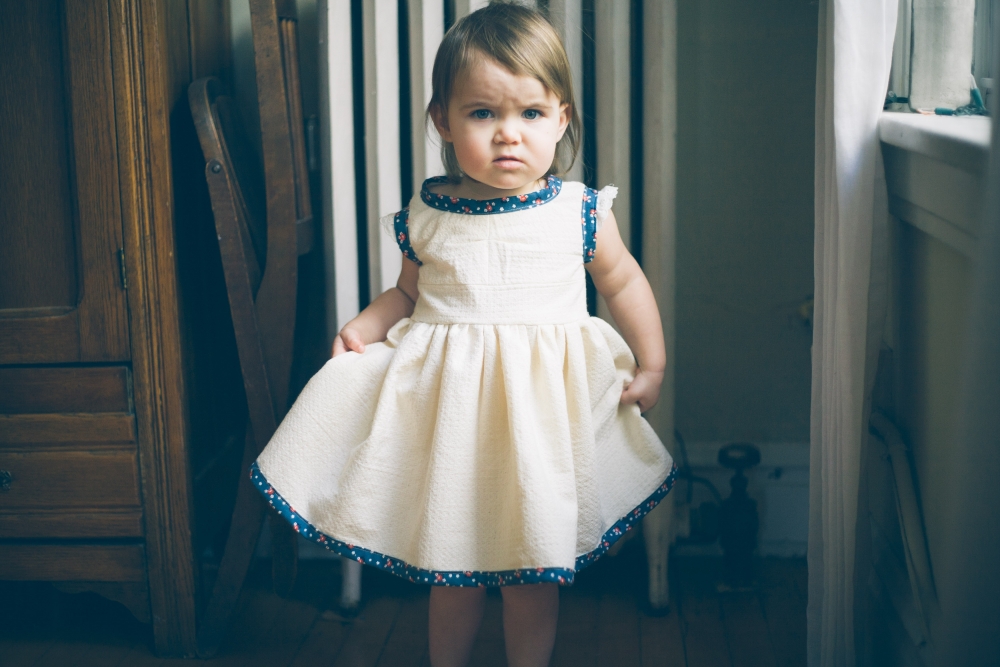 Indy's "wait, what am I supposed to be doing?" face.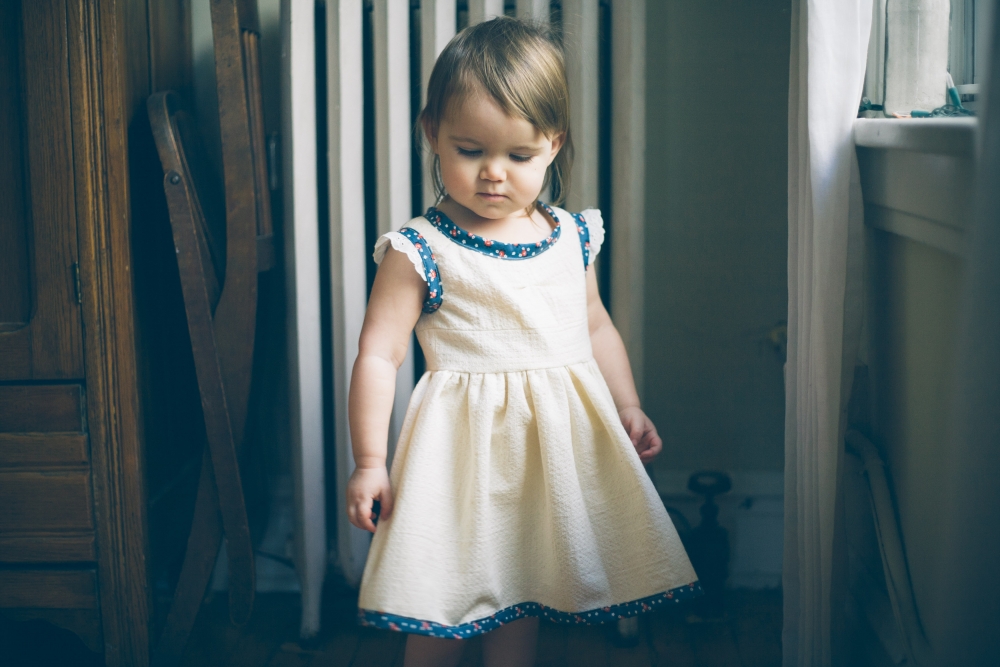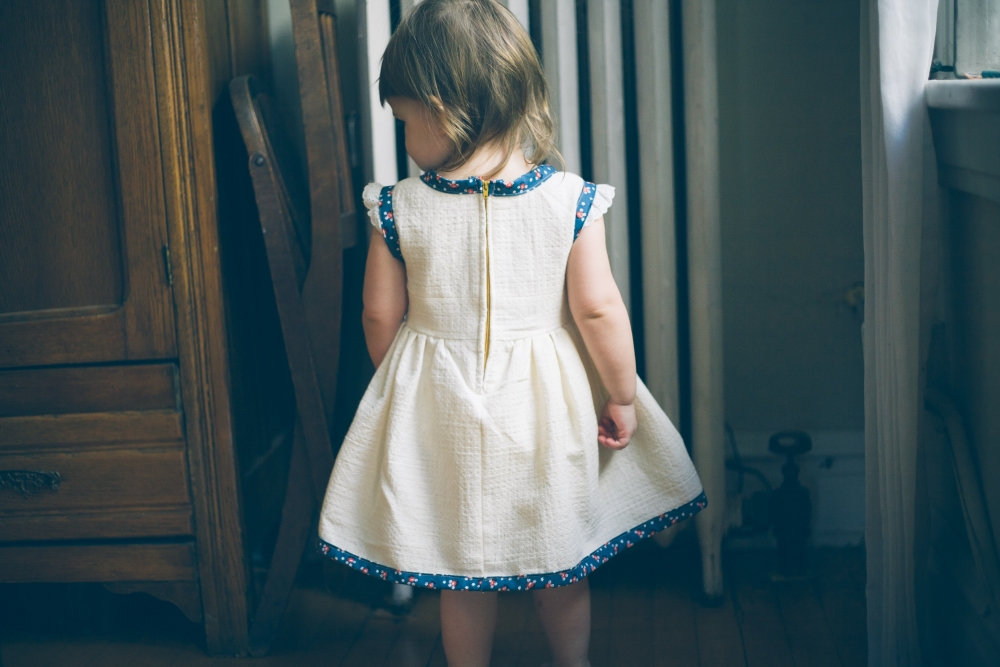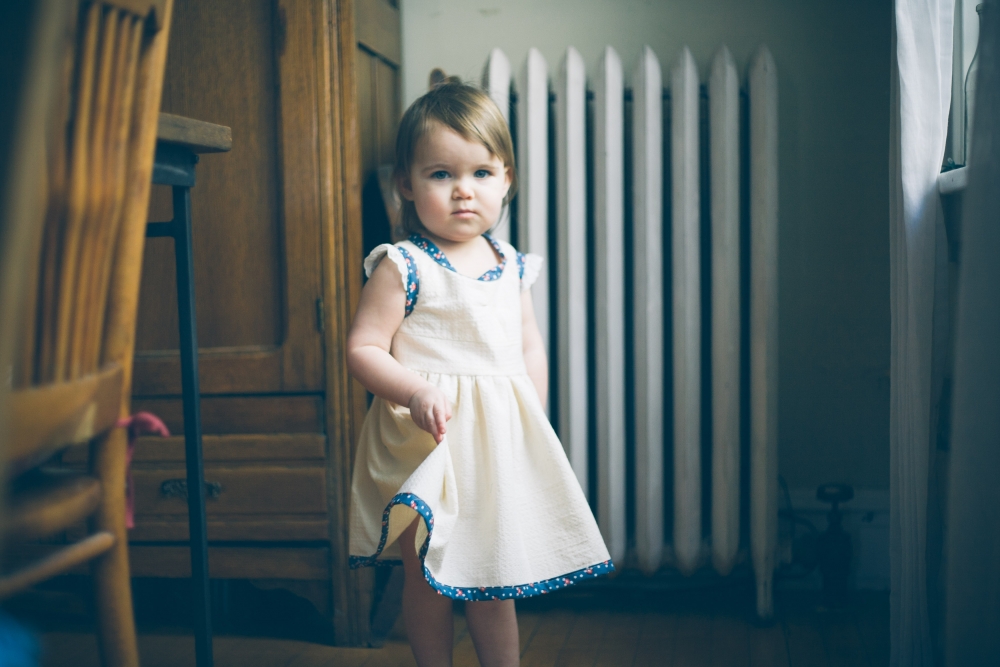 She keeps asking to wear this dress and spends most of her time in it twirling around (I didn't realize that was such an intuitive thing for little girls).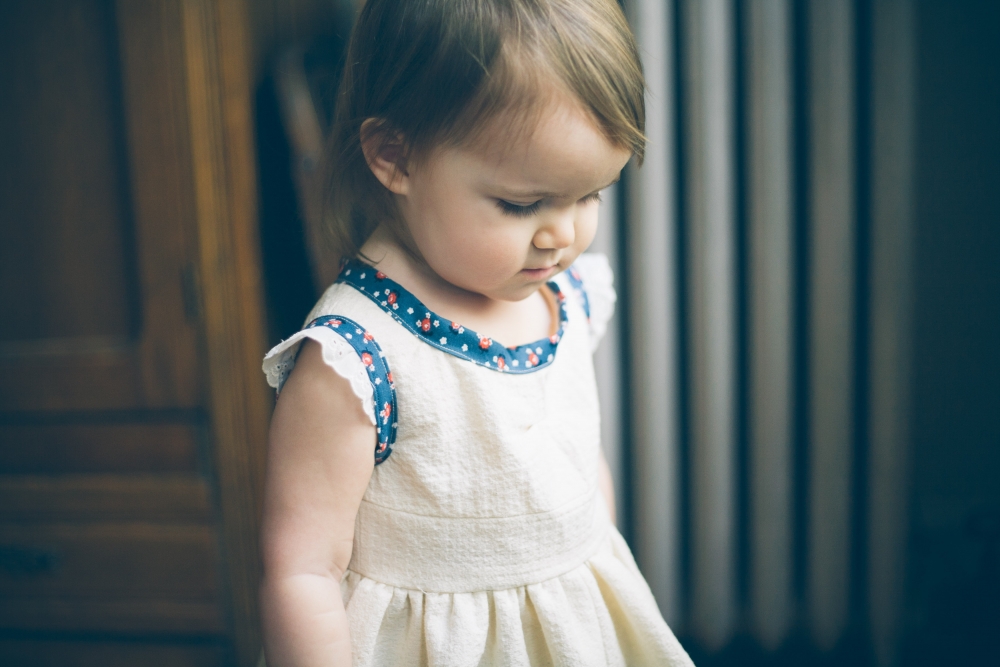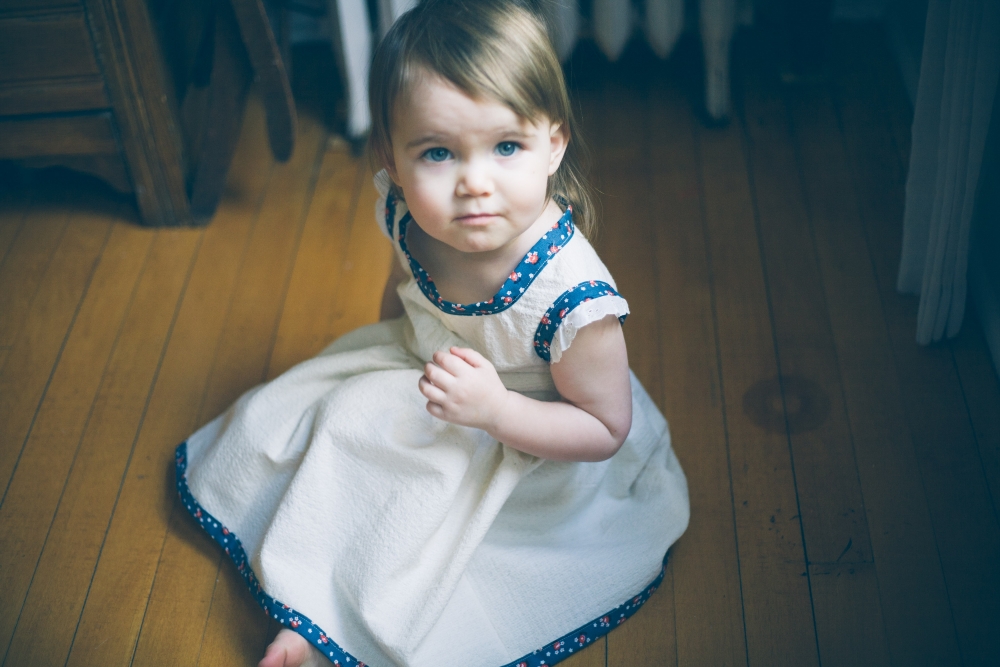 Hopefully it will be warm enough this March Easter to wear! (we might just have to layer it up)