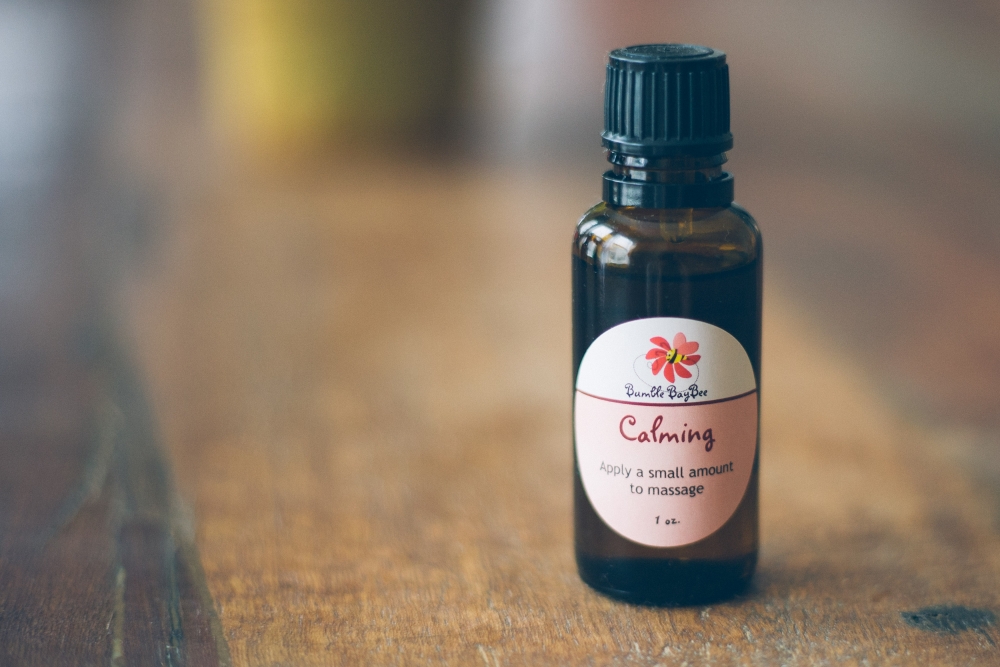 Today I bring you another great giveaway, from Carla Of Bumble BayBee! Carla makes natural, safe and affordable products for babies and toddlers, including therapeutic-grade essential oil blends to treat a variety of toddler ailments, insect repellent, sunscreen, and lip balm!
I was especially intrigued by Carla's use of essential oils, and she has some great and fascinating information listed about essential oils if you scroll down here.
Carla sent me a bottle of her "Calming" blend to try for myself: soothing lavendar in a base of her own Bumble Carrier Oil Blend (Fractionated Coconut Oil, Grapeseed Oil, Organic Sunflower Oil, Sweet Almond Oil, Extra Virgin Olive Oil, Organic Sesame Oil, Wheatgerm Oil). If Indy is having a restless evening, I incorporate the Calming oil into her bedtime routine by massaging a small amount of it onto her feet and pulse points (the various oil blends have directions for use specific to their various purposes, but lavendar makes a great general massage oil and could simply be rubbed on baby's back as well). The combination of massage and the calming properties of lavendar help her settle into bed and sleep more peacefully.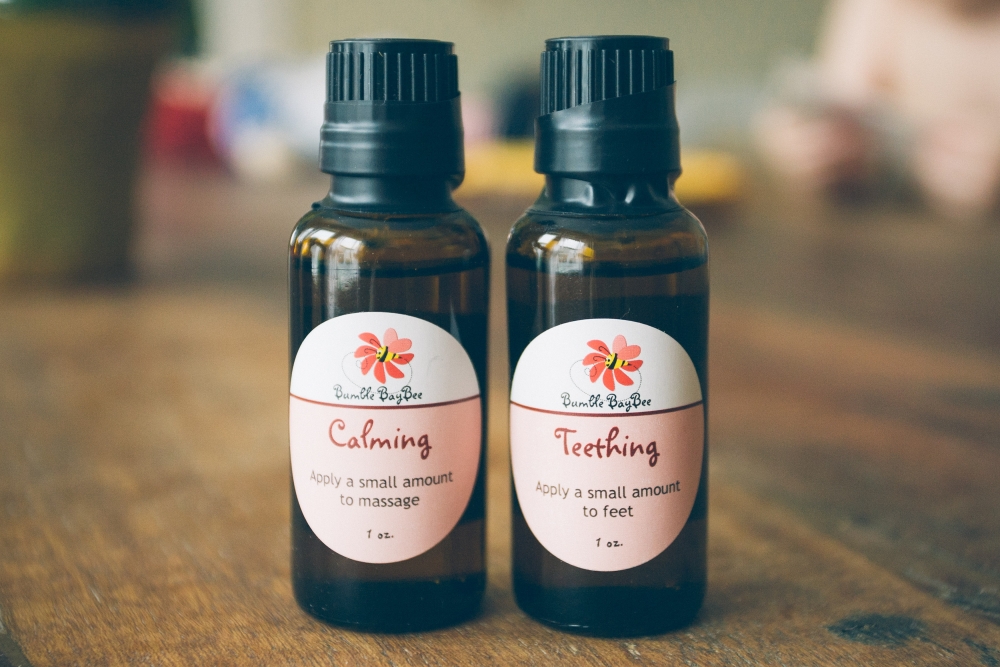 Carla sent me a pair of essential oil blends to share as well, so one lucky reader will be receiving the Calming and Teething oils ("Teething" is a blend of Roman Chamomile, Lavendar, Marjoram, and Sweet Almond Oil). Enter to win below!
Check out Bumble BayBee on etsy, and use coupon code "BAYBEETTBLOG" for 5% off!