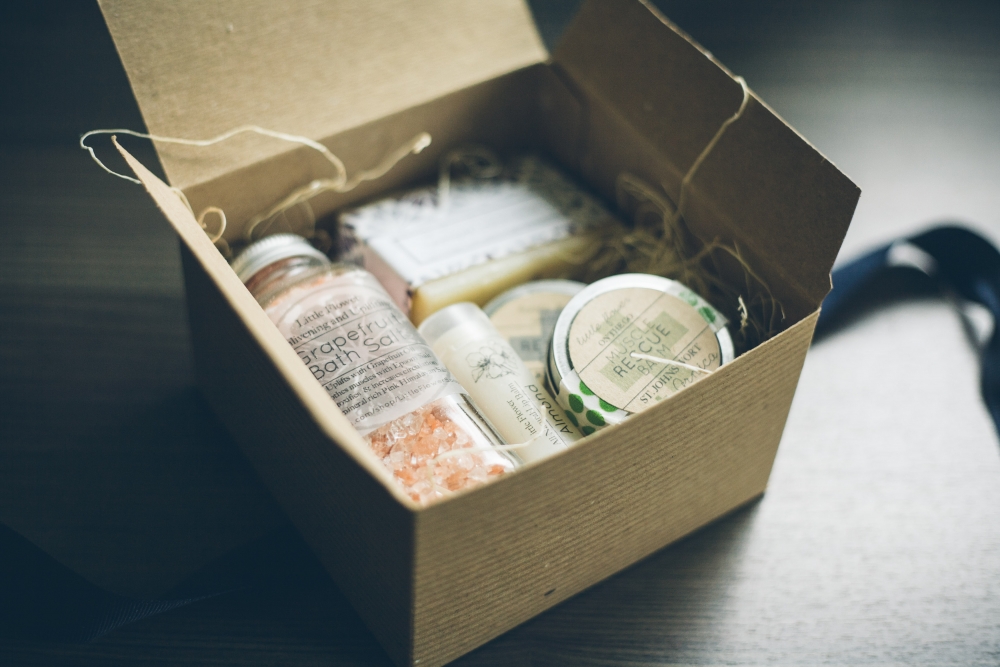 It's been a while since I've had any products to share with you. It's about time, right? This one is thanks to the generosity of Holly Rutt of Little Flower Soap Company. She offers "all natural soap, lip balm, massage balm and bath salts made in Michigan from scratch with the highest quality ingredients. Naturally colored, Naturally scented soothing aromatherapy bath and body care." These are great products, and you can even buy them through Anthro!
Holly sent me one of the spa gifts sets to try, which included grapefruit bath salt, almond lip balm, lavender lemongrass soap, and skin and muscle rescue balms.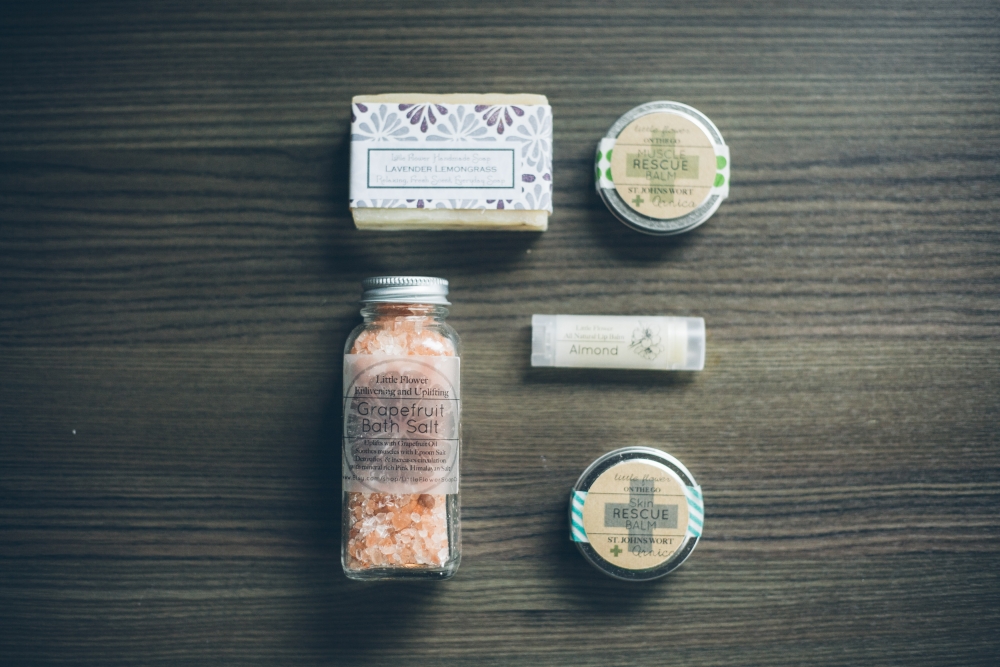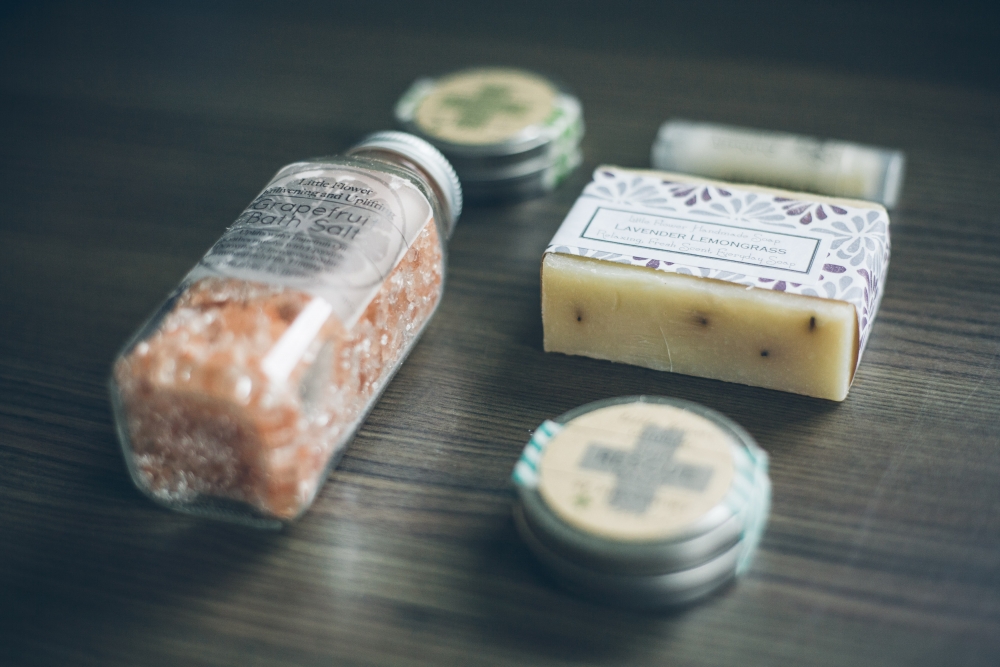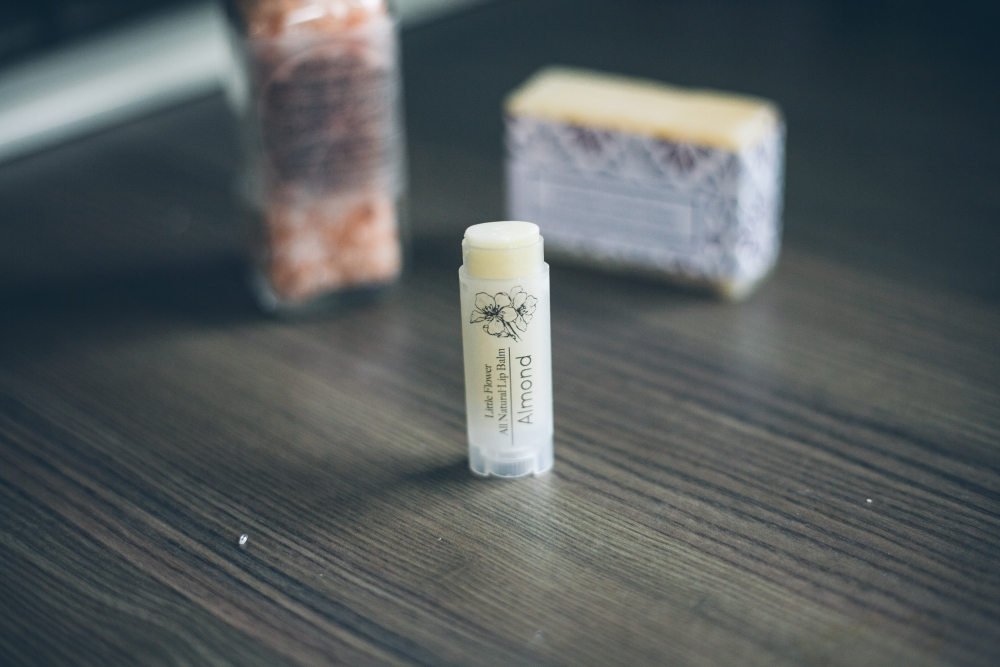 It's hard for me to pick my favorites, but I think I'd have to choose the lip balm and soap. The almond lip balm (containing beeswax, coconut oil, shea butter, almond oil, jojoba oil, zinc oxide, aloe vera, and vitamin E oil) doesn't tingle like Burt's Bee's (although she does have a peppermint one, if that's what floats your lip balm boat), but it does feel good on your lips and has a wonderful amaretto-like fragrance that I cannot get enough of.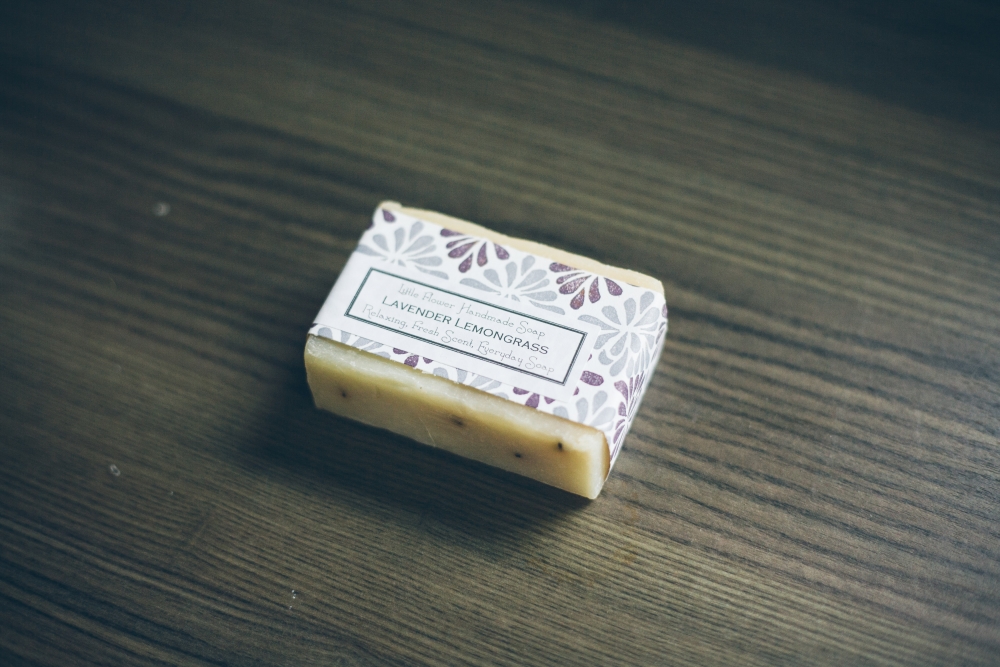 I'm also a sucker for lemongrass anything, so I was a huge fan of the soap. According to Holly, "Little Flower Soaps are cold processed in small batches using traditional techniques handed down for 3 generations. We use only the best essential oils, botanicals, and minerals including organic rosemary leaf, organic lavender flowers, organic cocoa butter, Shea butter and many more." Alan and I liked this one so much that we shared the bar and have already used it up!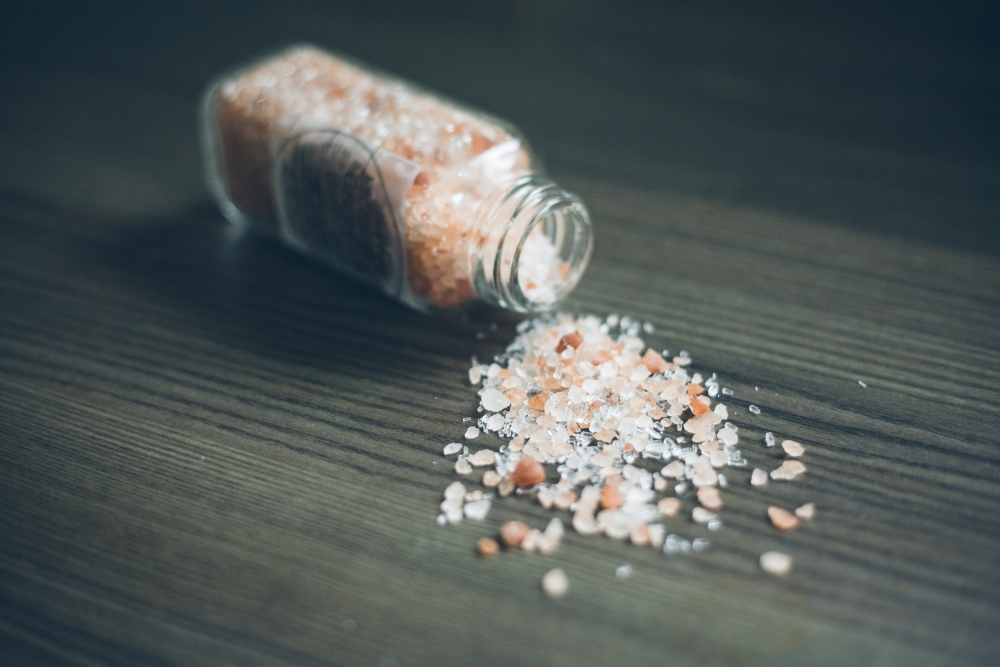 I'm not a huge bath salt person (I would probably never buy any of my own volition) but if you like bath salts, you will like this one. It contains Himalayan pink salts, epsom salt, baking soda, and pink grapefruit essential oil. The grapefruit smell is truly wonderful, it softens your bath water, and is full of trace minerals which your body can absorb through your skin.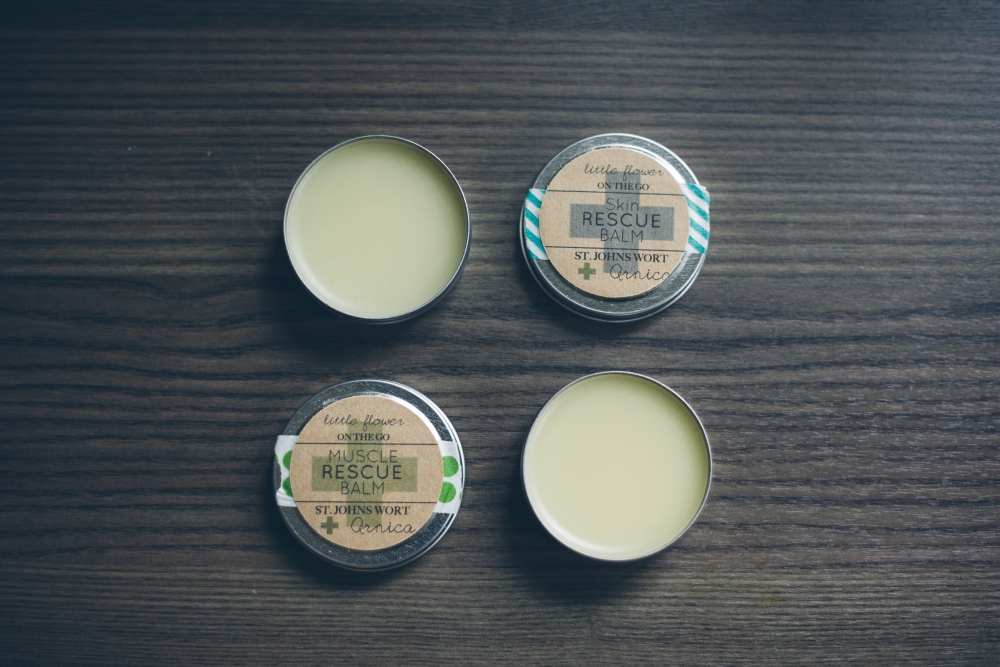 I know I should like solid lotions more since they're usually the ones with the best and most natural ingredients, but I really prefer creamy lotions. That said, I do like the skin rescue balm for elbows and cuticles, and while I didn't get to give the muscle rescue balm a fair trial (no sore muscles! I guess I should count myself lucky!), it smells really good and cinnamony. These contain ingredients like beeswax, coconut oil, jojoba, shea butter, almond oil, cassia oil, menthol, arnica oil, st johns wort oil, cocoa butter, lanolin, peppermint oil, and lavender oil.
Holly is also offering a complete spa gift set for giveaway (a $25 value), so you can try out some Little Flower Soap Co. products for yourself! Like this post to unlock the rest of the entries, and remember that you can do as many or as few as you would like!