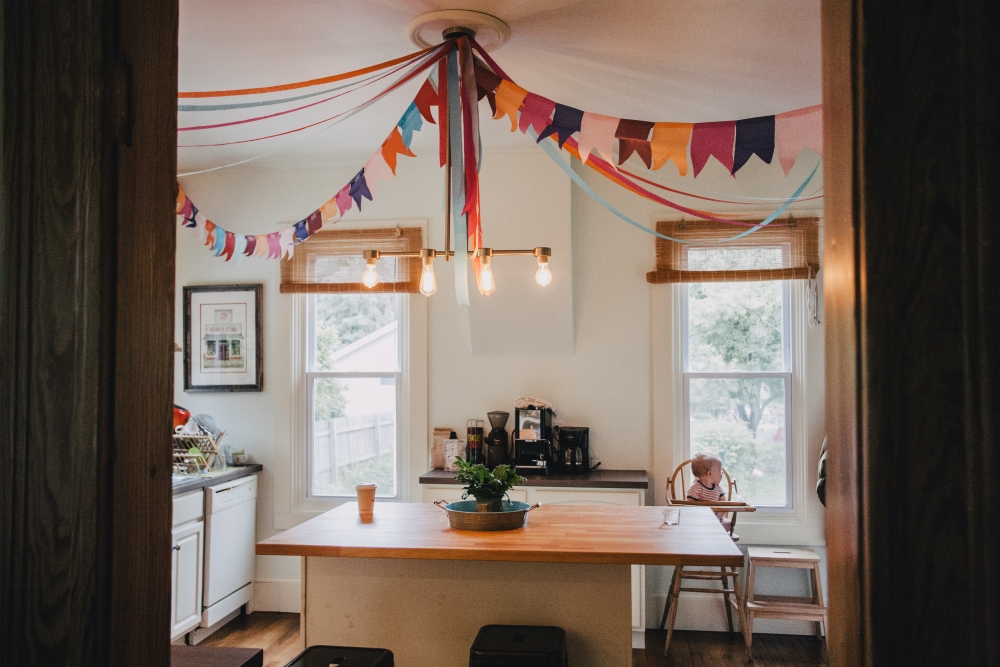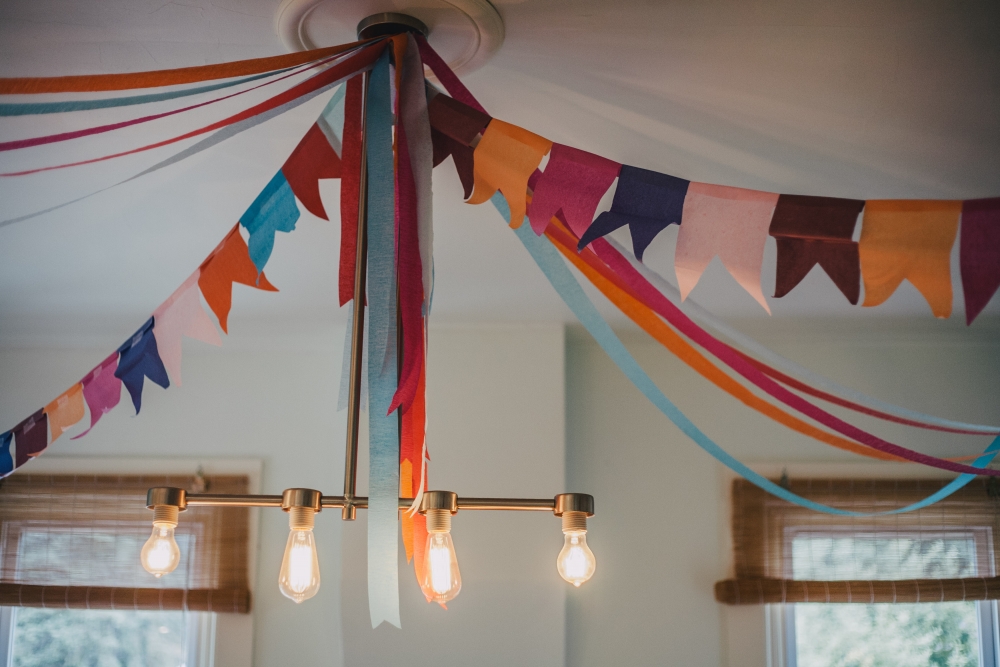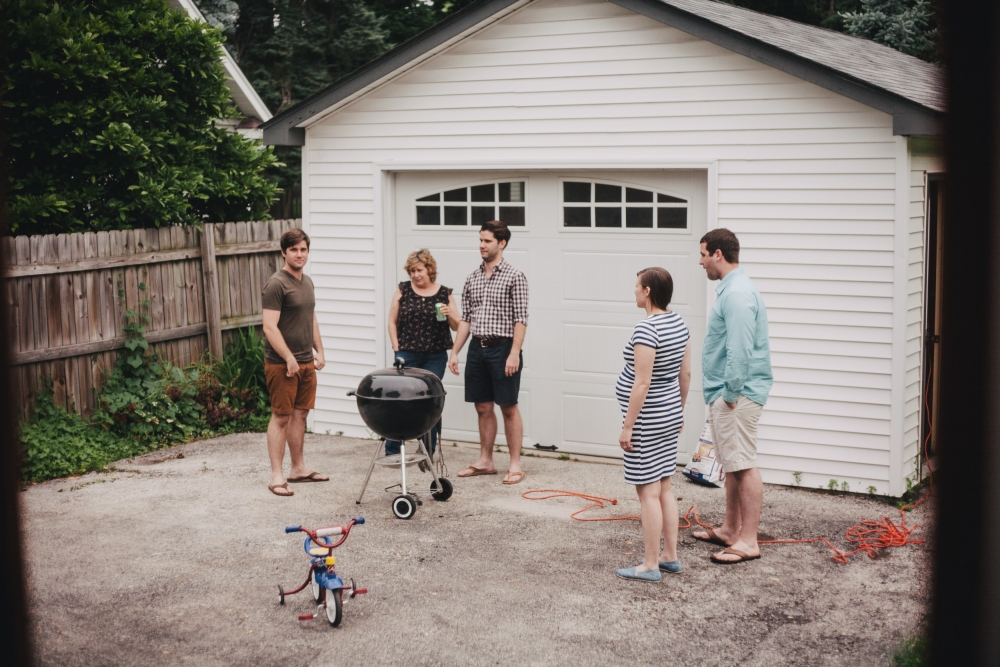 Grillin.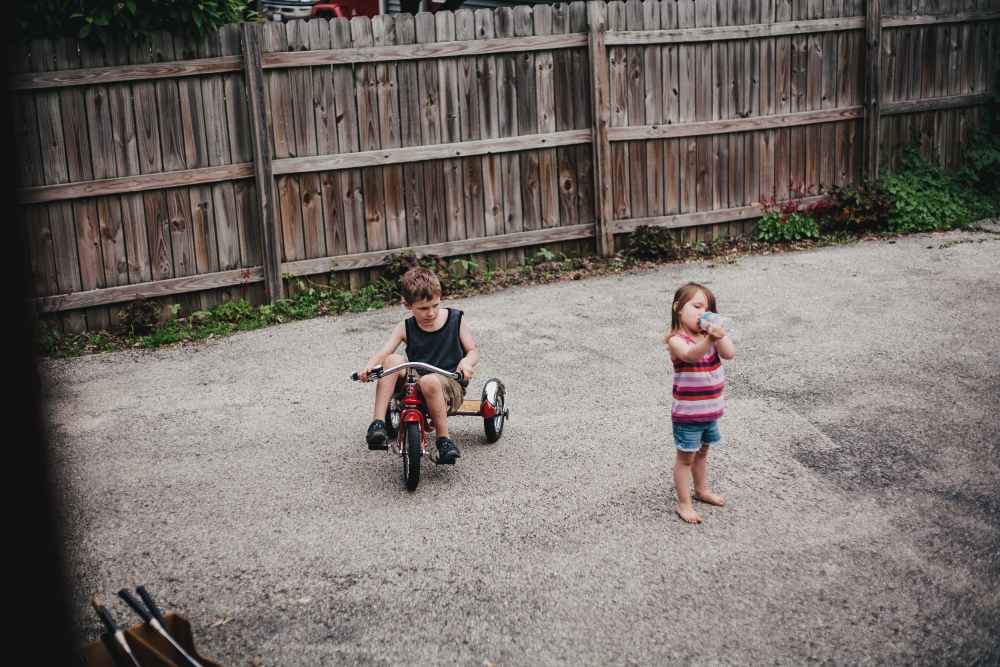 One cousin.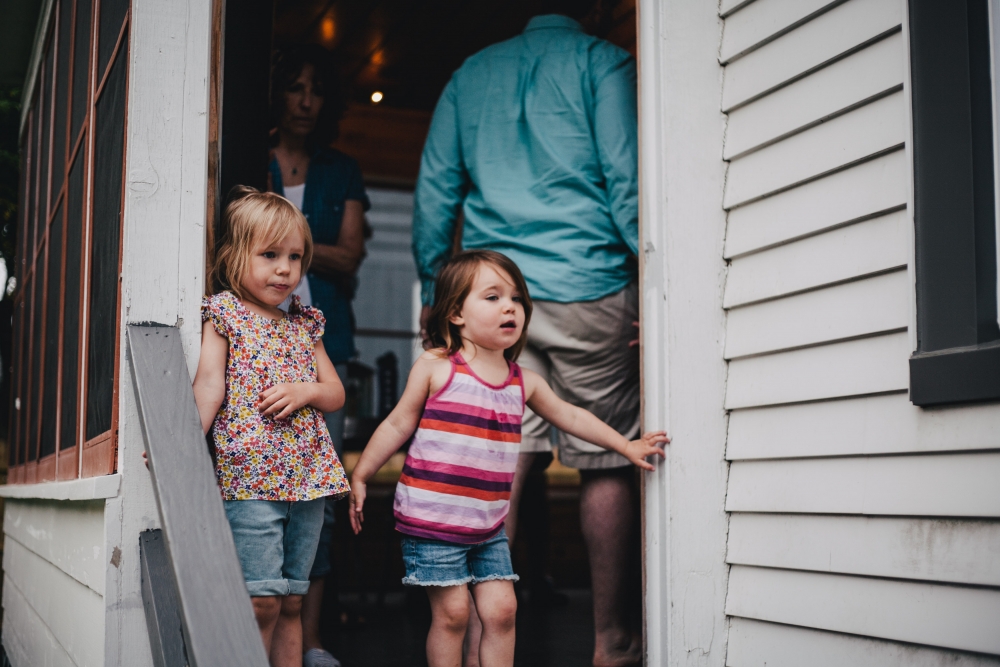 The other cousin.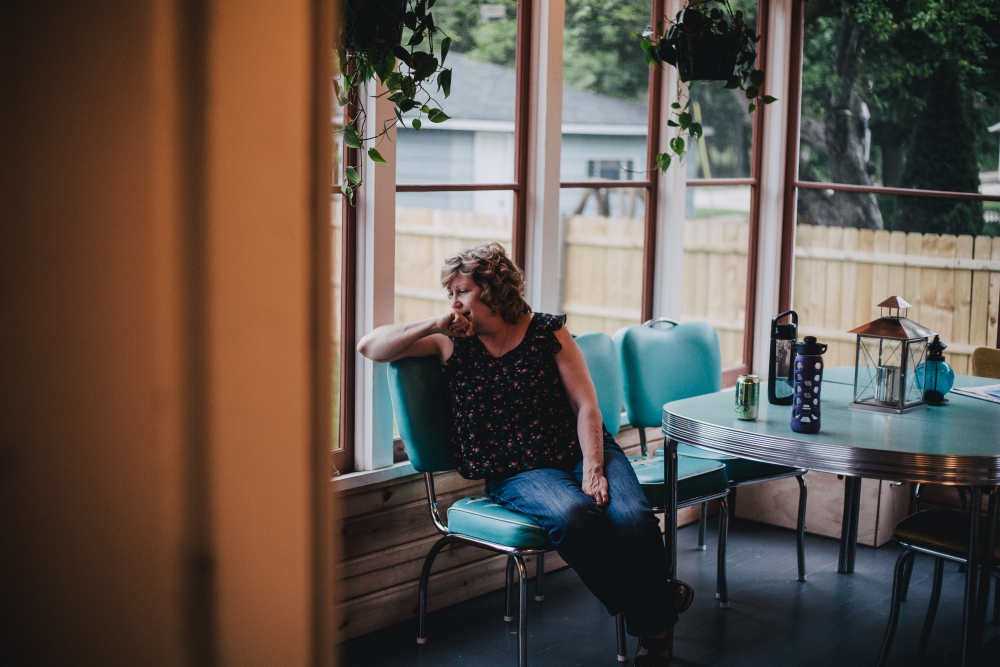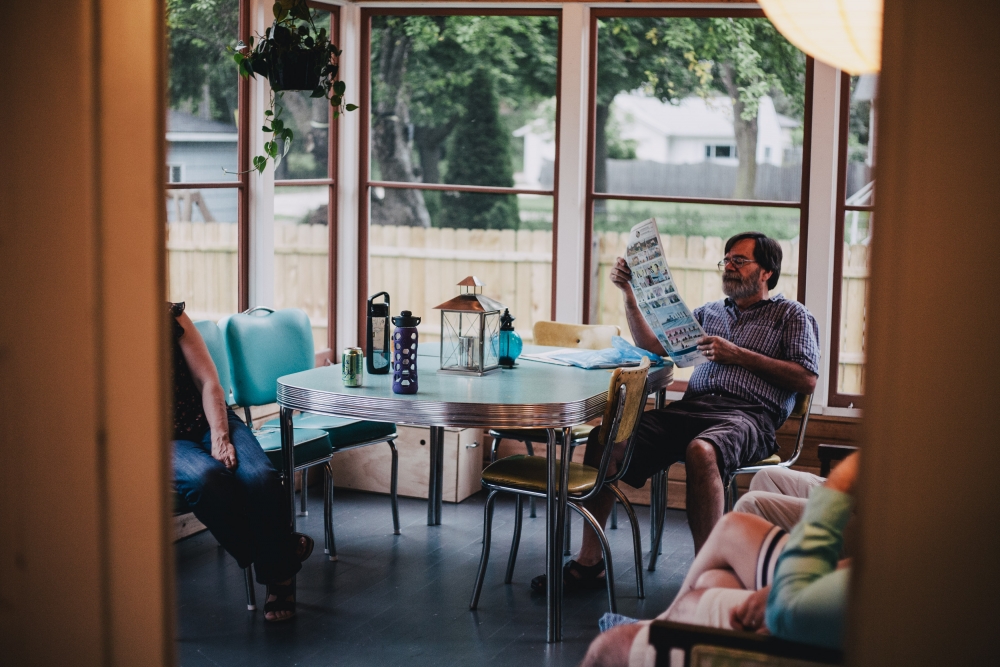 My dad!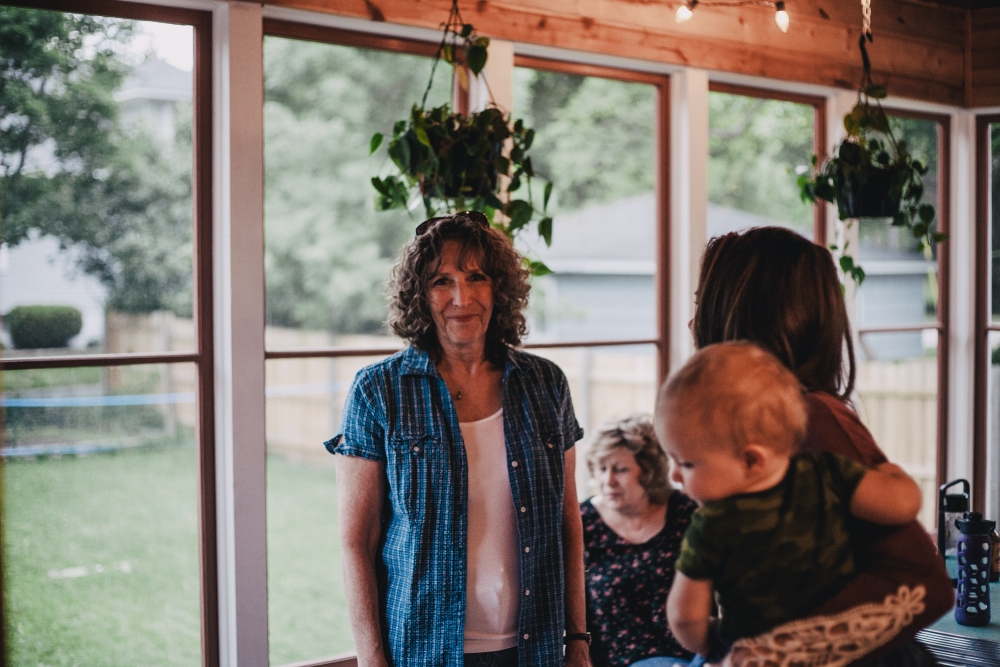 My mama!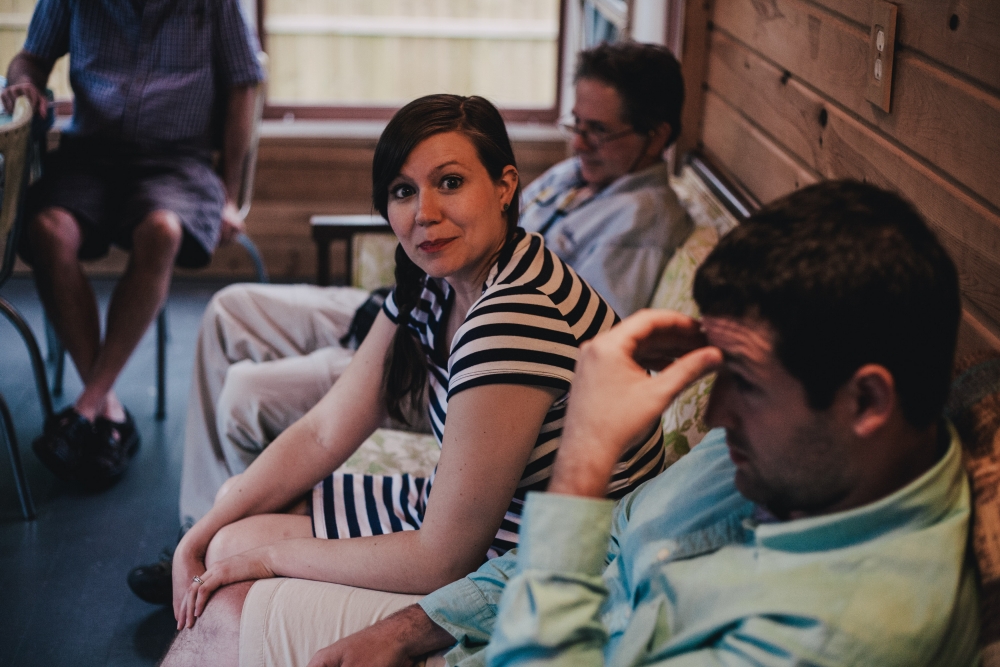 My sister (being silly, and my brother-in-law looking like he hates life a little bit).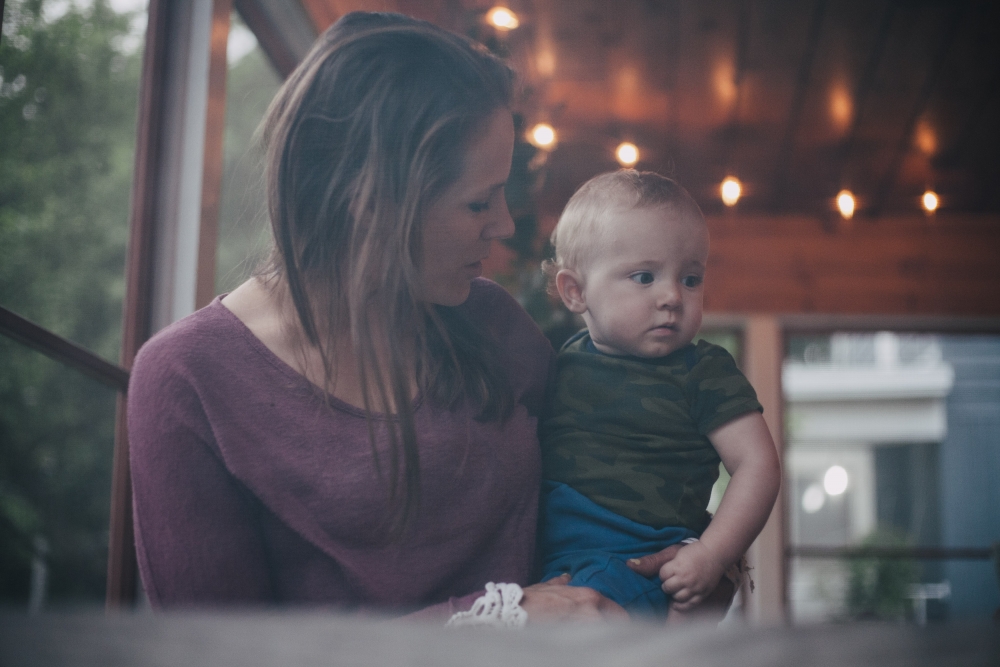 My other sister!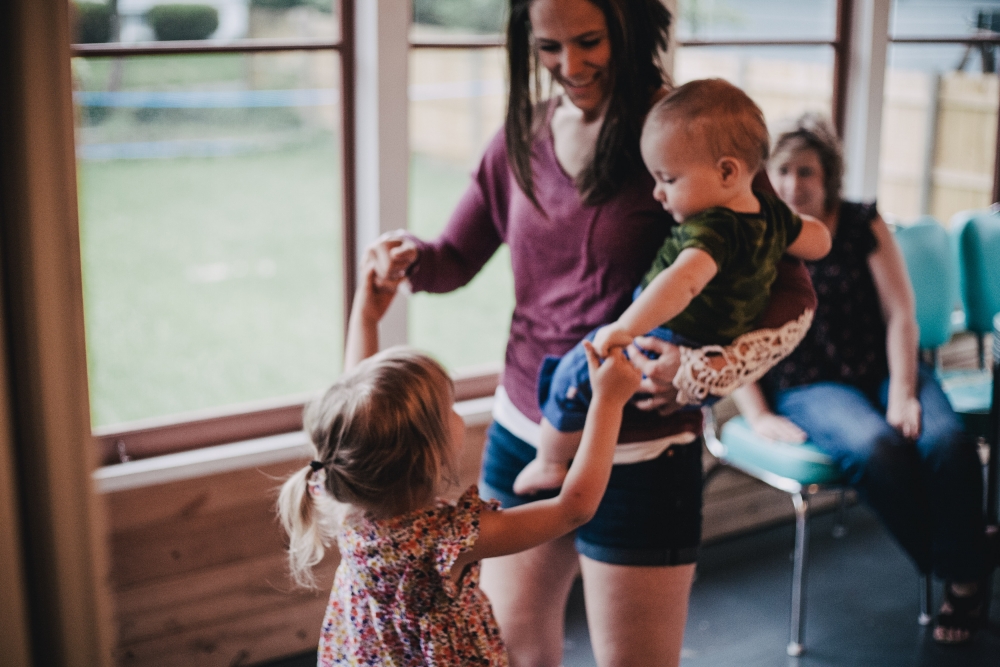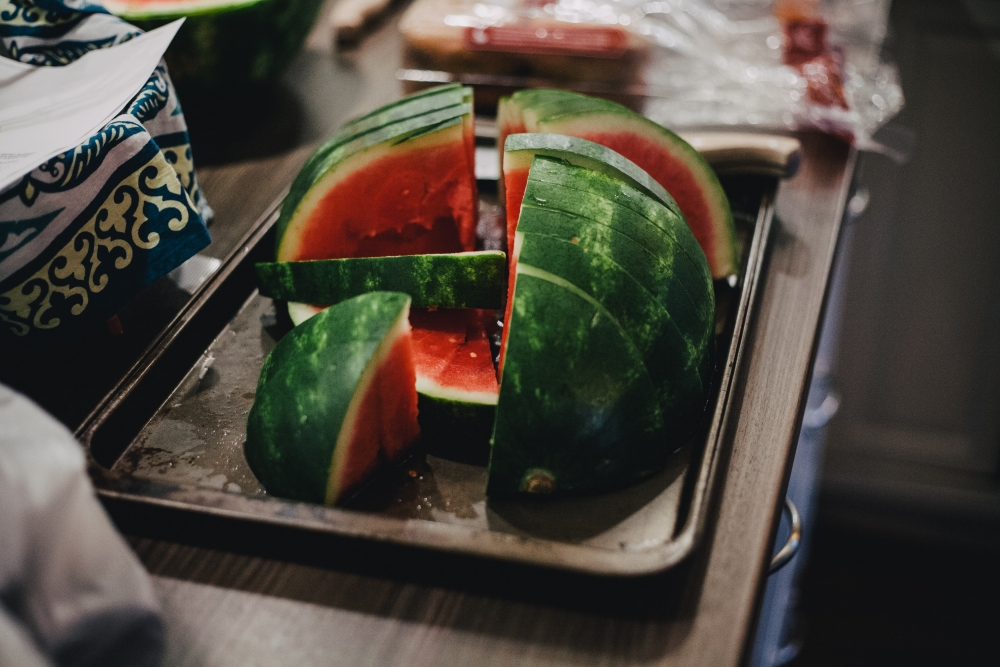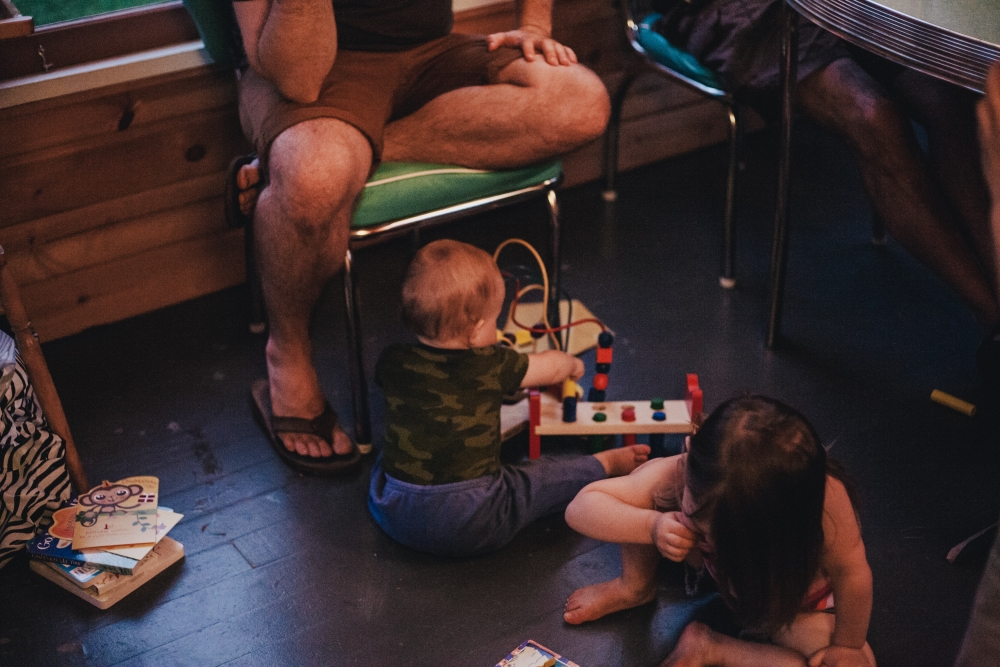 A couple of Saturdays ago now we had the family over to celebrate Tenny's first year with us. I brightened up the kitchen by making some tissue paper banners, the cousins played, we ate burgers and watermelon and homemade ice cream (starting with this recipe for basic instructions and ratios, but substituting a cup of maple syrup for all of the sugar, steeping fresh mint in the cream while it warmed up, and throwing in a cup or so of roughly chopped semi-sweet chocolate). Tenny was gifted great books, clothes, and wooden toys of his very own.
When Indy turned one we had a party with all of our friends, but since then it's felt more right to us to just gather the family together to celebrate birthdays. For one, the number of toys netted from a big party immediately puts us into toy overload (and if the Lord blesses us with many children. . . I mean could you imagine?!) But most importantly, while we gather to bless Tenny, its also an opportunity to recognize what God has done in his (and our) lives over the past year, and to be grateful for everyone who loves and supports us and him and really acts as the village who helps us raise him. As the kids grow older, I hope to make birthday parties an opportunity for them to recognize that and be grateful for the family who loves them and has seen them through another year, and not just a time to get toys. I hope they feel celebrated, but mostly, I hope they feel loved and grateful, and conscious of the greater family to which they belong. As they grow older, perhaps that will mean they will invite a few choice friends who have had an impact on them to join us. We continue to brainstorm ways to make their birthdays another opportunity for them to turn their hearts upwards and outwards.
What does your family do for birthday parties? Do you have a party philosophy?