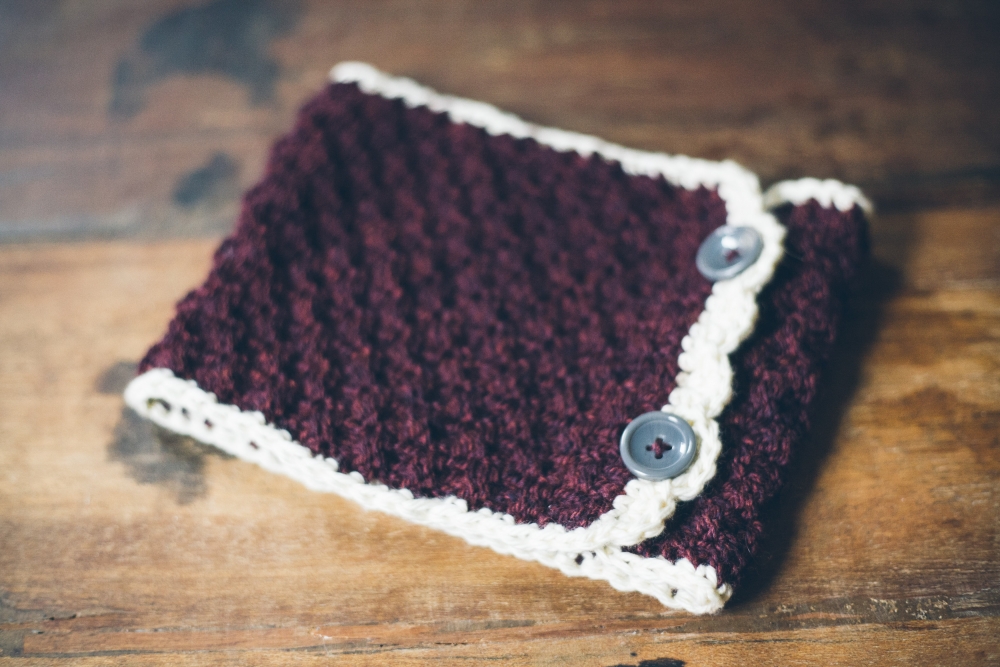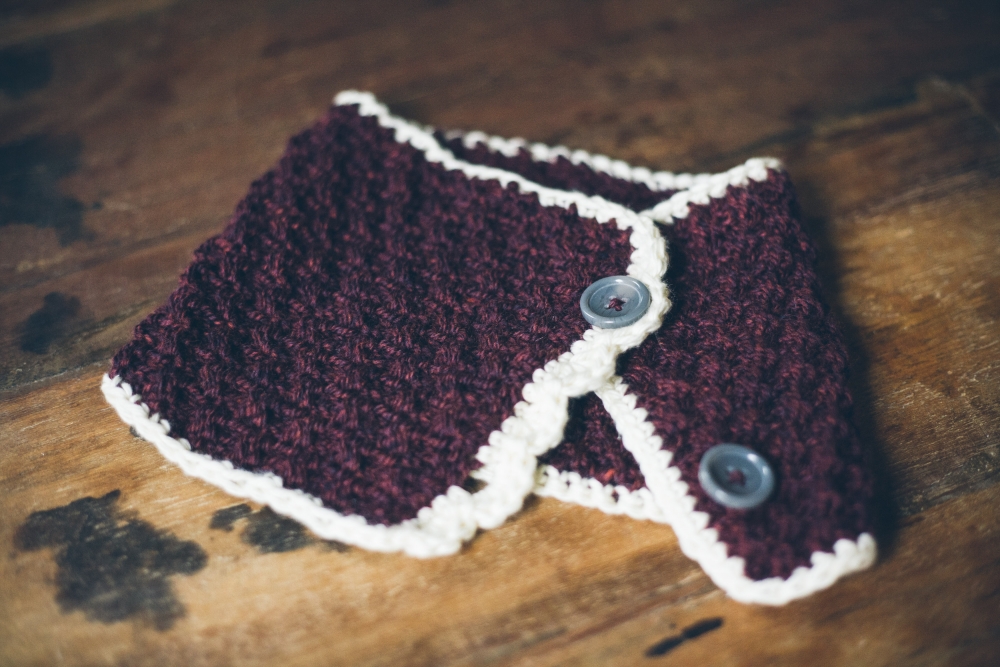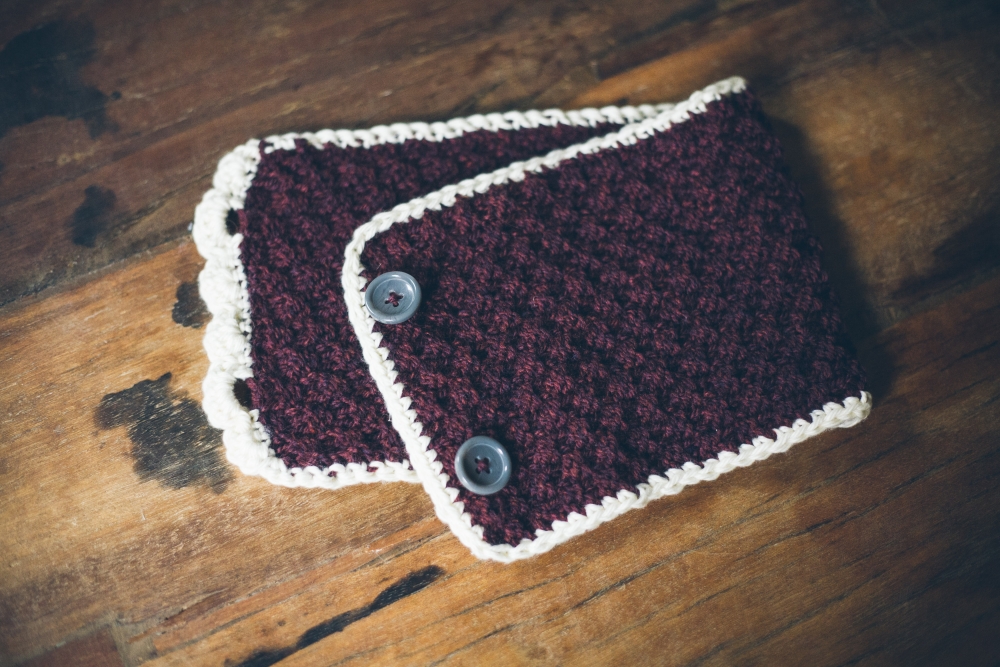 I come to you from the secret land of the Christmas knitter, emerging just long enough to share one of those "what do I do with the last quarter of the skein?" type projects. I had finished up the first gift and was waiting for my next shipment of yarn, but just couldn't put my needles down. I didn't really have a clear vision of where I was going when I started, other than that my goal was to make Indy a scarf. It just sort of came together as I knit and out of neccesity.
The stitch is sort of magnified seed-stitch (I'm not sure it has an official name) with blocks of alternating knit and purl that are two stitches across and two rows high (if that makes any sense). I knit until I had used up the yarn - Shepherd's Wool from Stonehedge Fiber Mills in the berry colorway - and then added a cream cotton crochet border with a scalloped edge.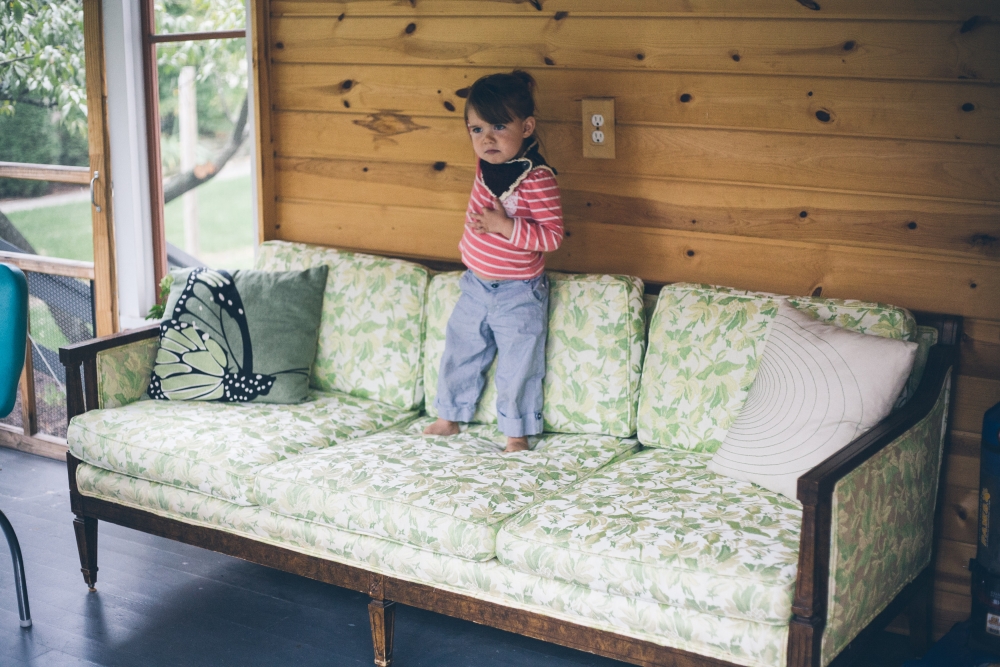 Also, new porch couch! We spotted this one at a local used furniture store weeks and weeks ago, so when it was still there last Saturday I decided it was a sign. A sign that this couch was destined to live on my porch.