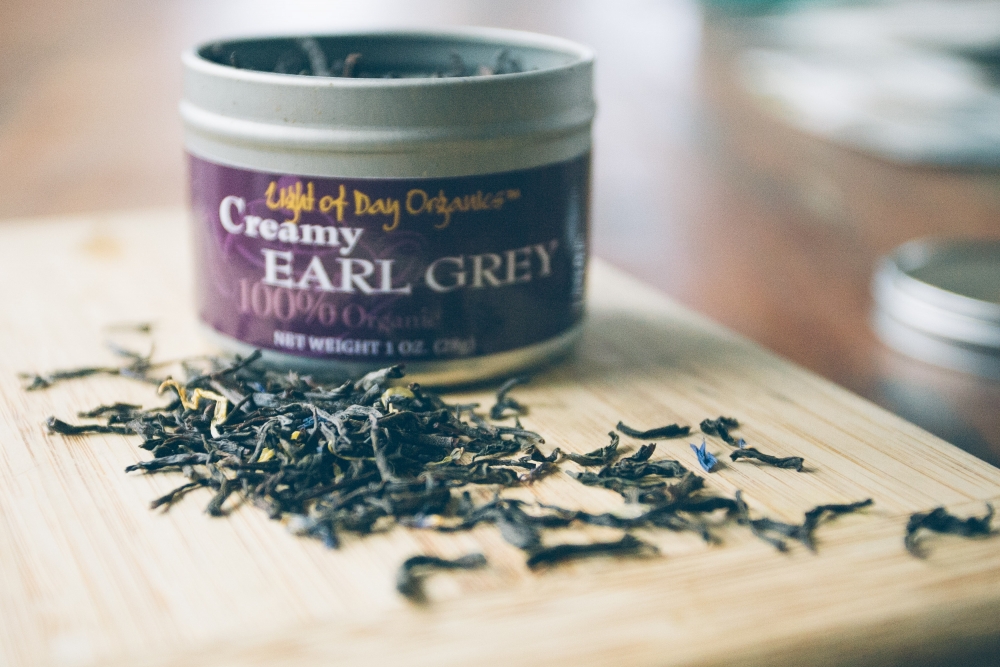 While I was getting my 3/4 of an English degree, I lived in Grand Rapids, MI. My favorite thing about living in a small and up-and-coming city was the variety and accessibility of independent restaurants and coffee shops. A favorite of myself and my friends was a coffee, tea and newsstand called The Sparrows. I can't even tell you how many cups of their dark roast I imbibed over the years I lived there. They also had an excellent selection of loose leaf teas that I sampled on and off, one of my favorites being a fruity blend called Hummingbird Nectar (montmorency cherry, hibiscus, blueberry, grape, currant, elderberry, maple syrup bits). I loved the tea so much that I actually sent Alan some tea from The Sparrows in the mail during the early days of our relationship (he never brewed it - he's too sentimental). I never knew who supplied my favorite teas there until recently, when I was recalling the deliciousness of that tea and wishing I could still get my hands on some. I started searching around online and to my great delight I was able to locate the producer: Light of Day Organics, an organic and biodynamic farm near Traverse City, MI. They grow many of the tea ingredients right on their farm, and blend them with 100% organic and fair trade ingredients from local and foreign farms.
I contacted Light of Day to let them know how much I had enjoyed their tea while living in Grand Rapids, and in the hopes of sharing it with you all! They were kind enough to send me some of their award-winning Creamy Earl Grey, a blend of 100% organic fair trade black tea, blue cornflowers, lavender, vanilla, calendula petals, and oil of bergamot.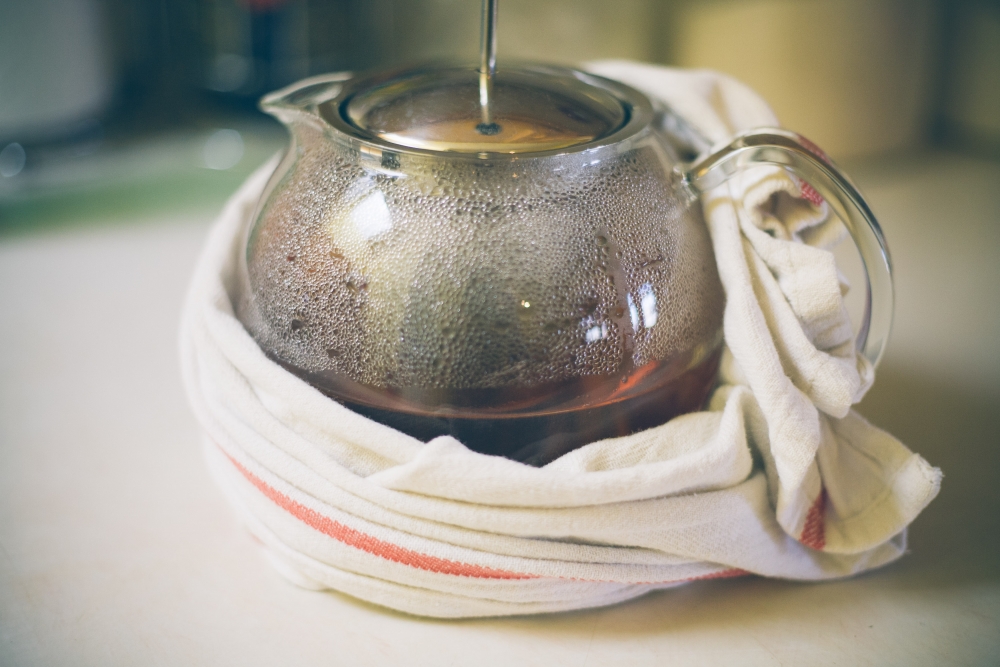 I had never tried this one before, so I was really excited (and Alan is a big Earl Grey fan, so he was really excited too!) Plus, we rarely drink loose-leaf tea, so it was fun to pull the infuser out of the cabinet.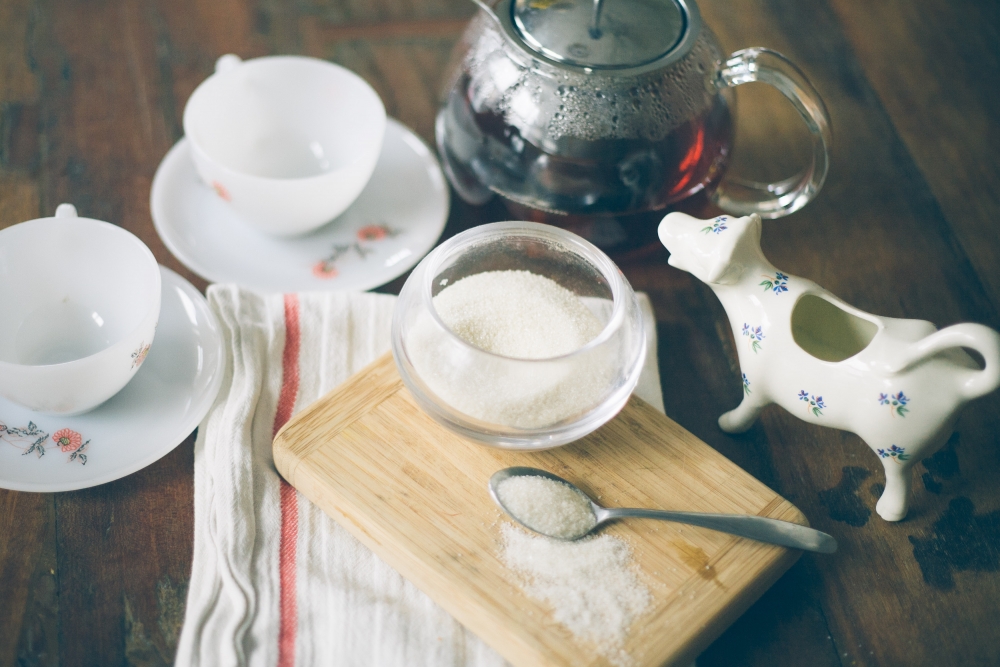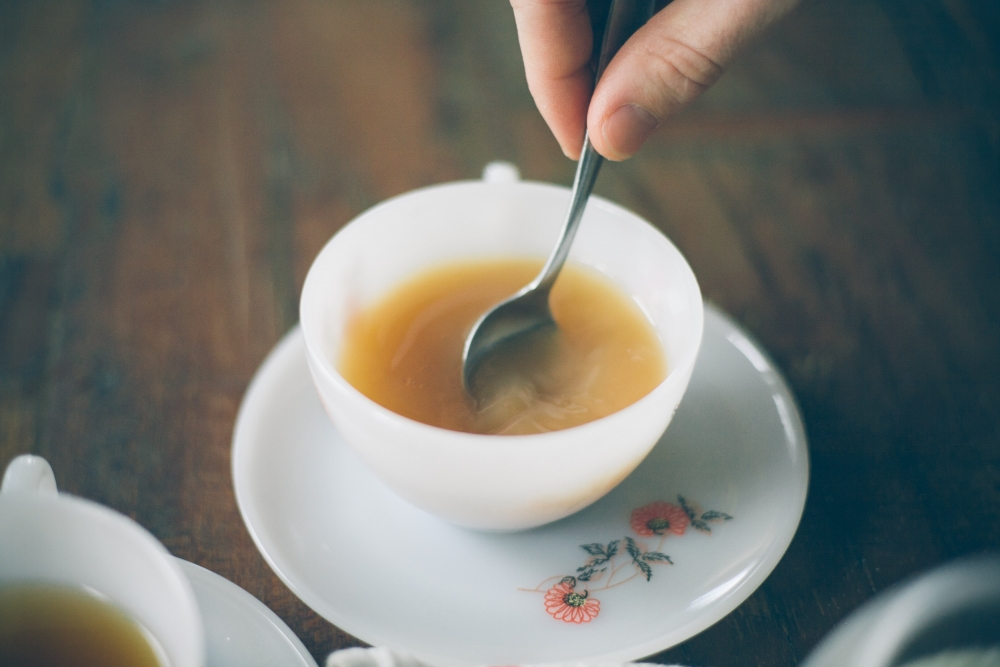 I can honestly say that the tea is excellent: comforting and complex with just the right touch of floral notes. A splash of cream and sugar really elevates the creaminess from the vanilla. (If you like a stronger brew, make sure to make those teaspoons heaping). Now I need to go out and buy a single cup infuser so that I can make myself a cup whenever I feel like it!
Light of Day also sent me a bunch of single serving samples of the Creamy Earl Grey (12 to be exact), which means I get to send 12 of you a cuppa in the mail! I am so excited about this!! Entering is easy to do below, and remember that you can do as many or as few of the entries as you like (depends how much you like tea!) In a week I will draw 12 of you to receive a little cup of comfort to enjoy in this inappropriately late winter weather. Light of Day has also issued a special coupon code for you all! Until the end of April, enter "t&t" at checkout to receive 10% off any size of their Creamy Earl Grey (and while you're at it, I recommend you add some of the Hummingbird Nectar to your cart, too!)