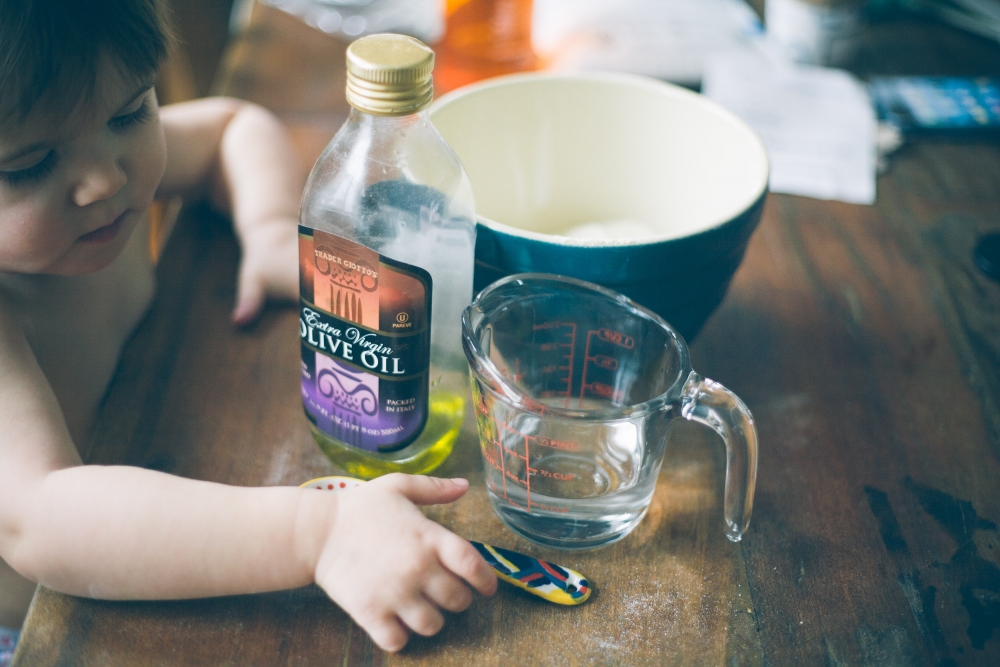 Indy has a new obsession: play dough! Unfortunately, the name brand version we are all familiar with is a concoction of "water, a starch-based binder, a retrogradation inhibitor, salt, lubricant, surfactant, preservative, hardener, humectant, fragrance, and color. A petroleum additive gives the compound a smooth feel, and borax prevents mold from developing" [source]. Not exactly the kind of stuff I want Indy sneaking into her mouth (why is play dough so irresistable to a two year old?!)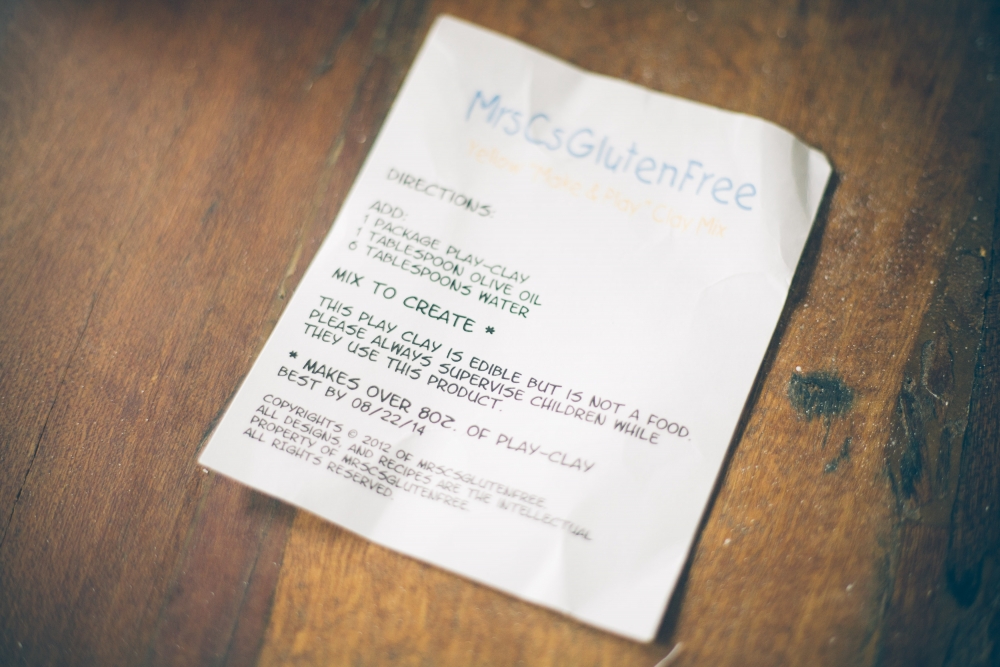 I was super excited when Veronica from Mrs. C's Gluten Free sent me some of her DIY play clay which is 100% natural, and is also free of gluten, casein, nuts, soy, latex, parabens, and artificial coloring and preservatives. The DIY play clay ships as a dry mix, and you can enlist the help of your little one to mix in a tablespoon of olive oil and six tablespoons of water.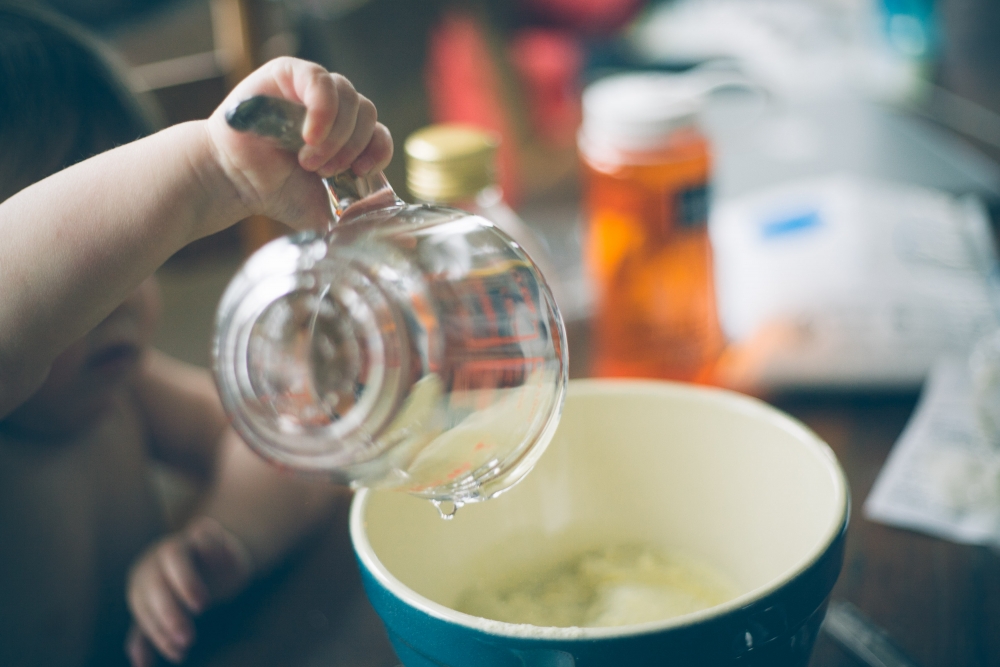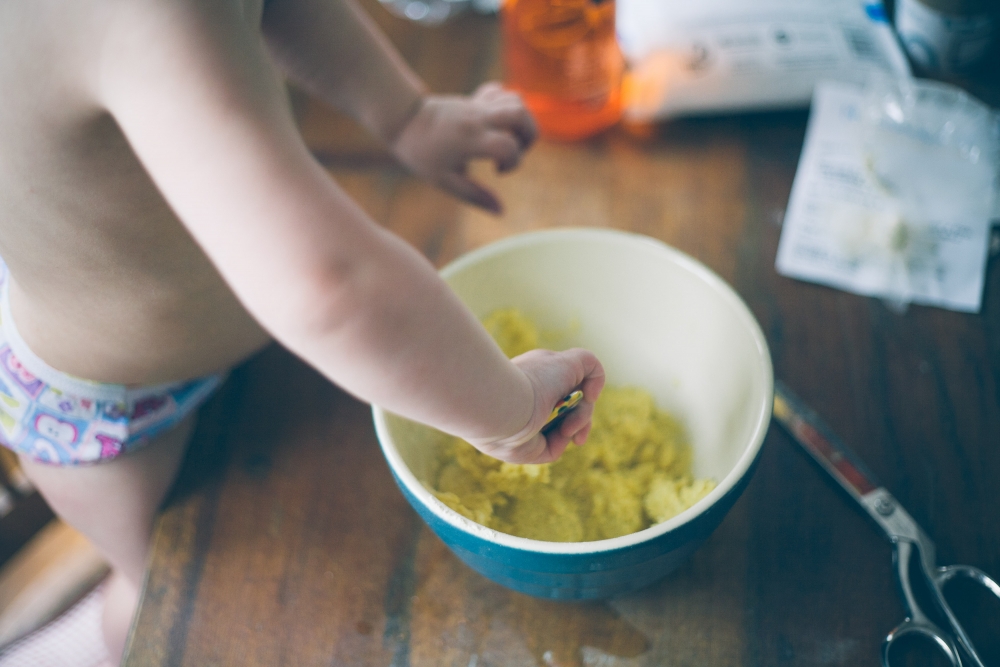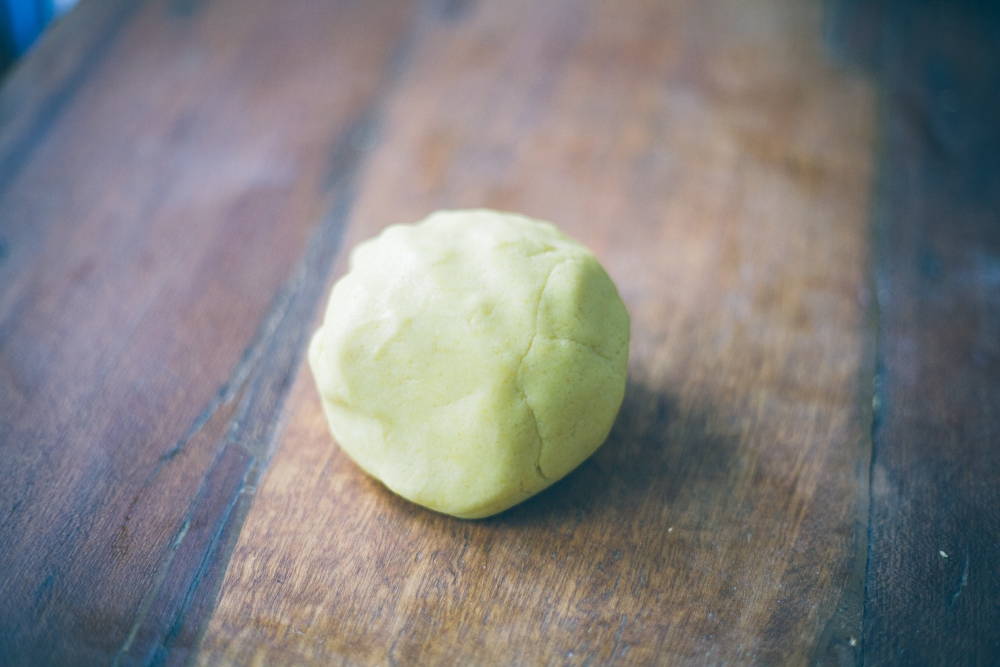 The dry play clay is a mixture of rice flour, sea salt, and citric acid. All of the colors are natural (the yellow is made with turmeric!)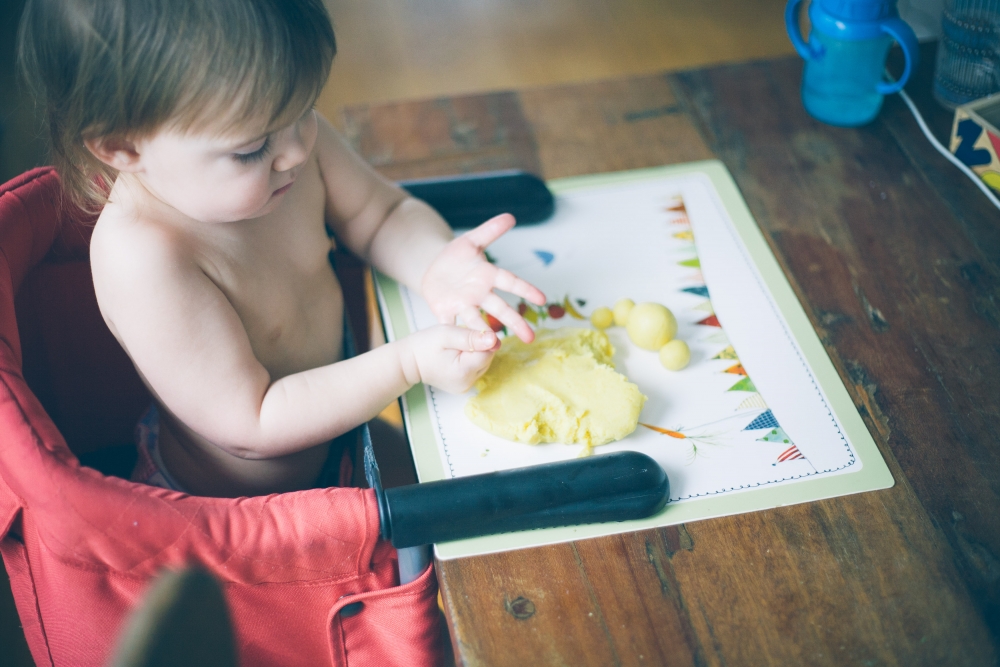 Because this play dough is gluten free, it has a slightly more crumbly texture than other play doughs, but it is also very smooth and fluffy feeling, and the olive oil leaves your hands nice and soft after playing! Indy asks to play with her "pay-toe" multiple times a day. (When not playing, store in an air-tight container and add a couple drops of water as necessary to keep moist.)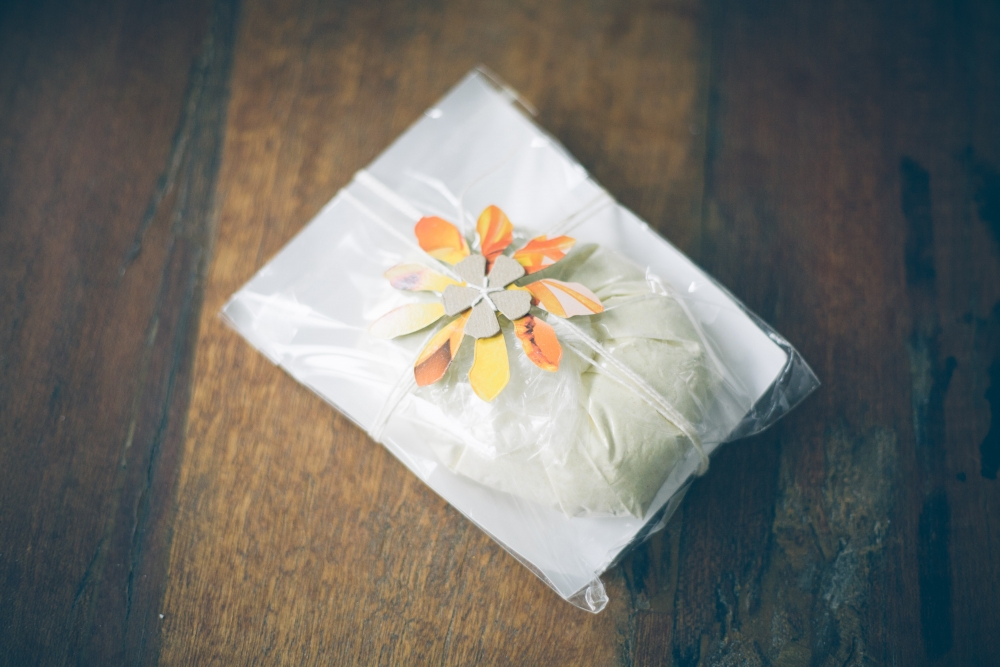 Veronica sent me an extra DIY play clay to give away to one lucky reader, so that you can try it for yourself! You can enter to win below.
And make sure to check out Veronica's etsy shop to see all of her play clay options, as well as her organically-colored beeswax crayons!